Market Still Not Proving Strong Signal
There is not much that the market has done today which changes the manner in which I am viewing this market.
As you can see from the 5 minute chart, I am still unsure how to count the move up, as the straight up nature of the move makes it hard to be more certain about the micro count. So, it leaves me with two potential bullish counts as to how it can break out should it chose to do so, with the yellow count being a much more aggressive potential count.
Furthermore, as I noted over the weekend, it takes a break below 2028SPX to make me "concerned" about this bullish potential. Moreover, there is a lot of confluence down at the old Fibonacci level at 2020SPX, which, if broken, would begin to make me a bit more bearish.
But, as I have said, as long as the market maintains over support, as noted on the 5 minute chart, the bullish pattern is still quite strong, and has to be respected.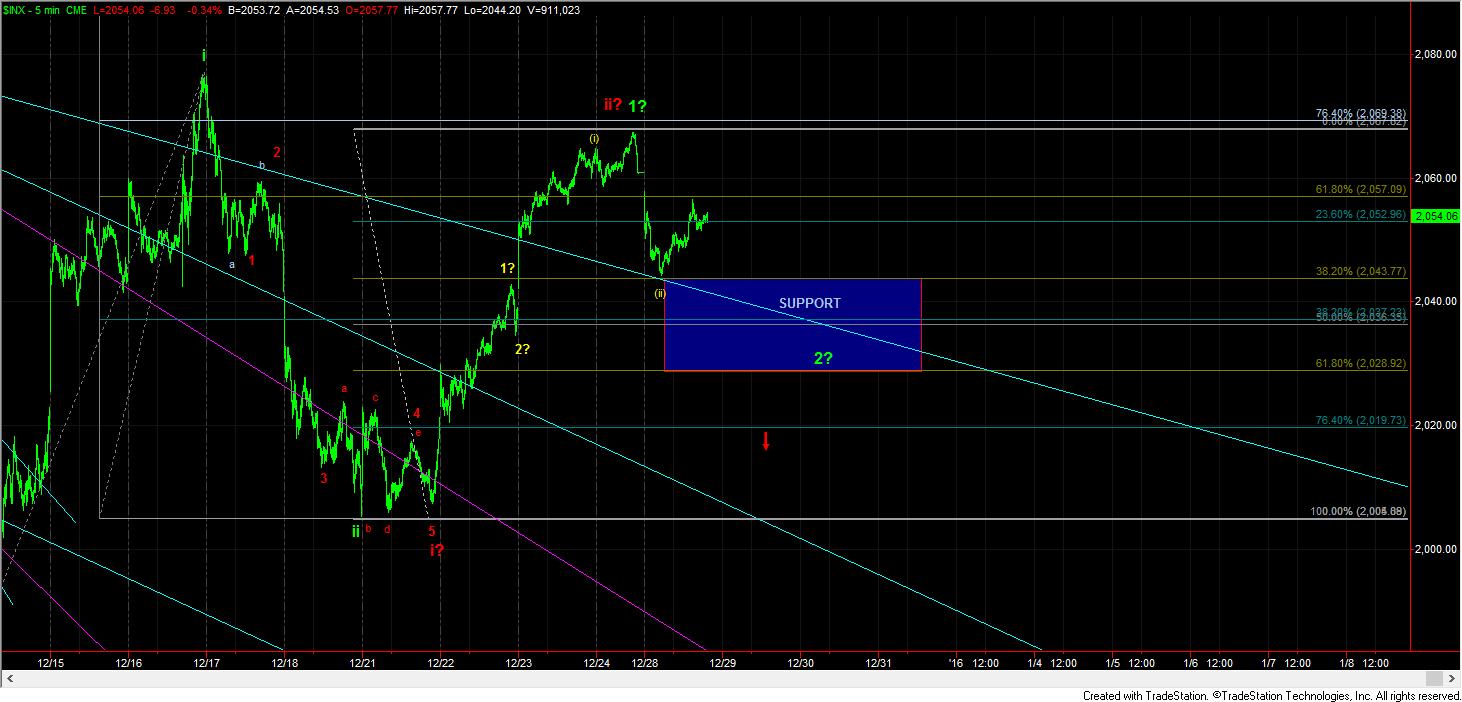 5minSPX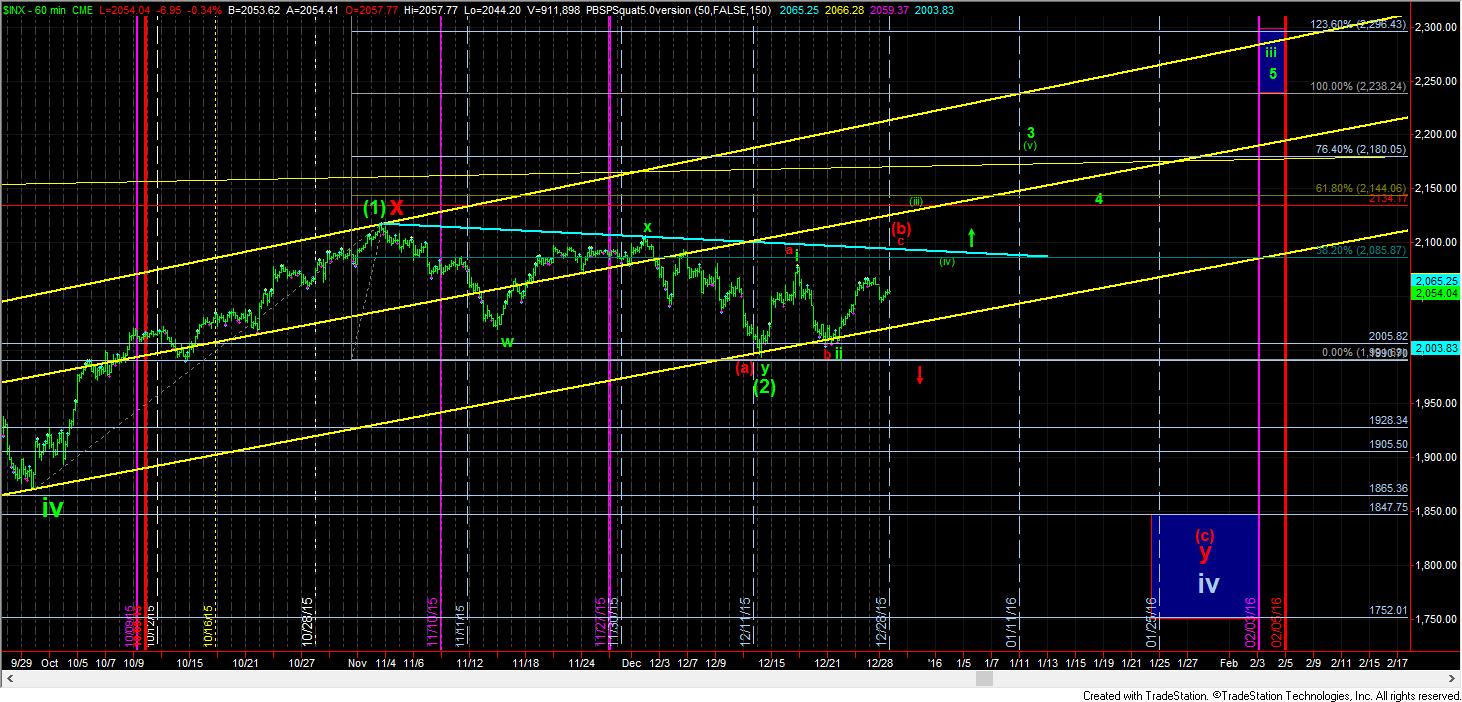 1turnchart