Market Still Not Giving Up Just Yet
After consolidating overnight over support the market opened mostly flat today and stayed that way throughout the day. We popped higher in the afternoon session and flirted with breaking yesteday's high before dropping back lower towards the morning lows. Of course, all of this action was made within a very tight range and left the ES still sitting over even the most upper micro support levels which remain at the 3363-3354 region.
If we can break that micro support level then it would leave open the door to a top being in place. That top would either be the white wave 1 with this move lower being wave 2 retrace still needing one more push higher to finish off a micro wave (5) before topping the larger degree wave 3 as shown on the 60min chart OR potentially even would have enough waves in place to consider all of 3 completed.
To consider all of wave 3 completed I still would want to see a break of the 3318 low followed by a move under the 3289 support level to give us further confirmation of a top being in place. Moving below this zone would then open the door to seeing a strong drop down towards the 3215-3160 zone for a wave 4 of a larger degree. This 3215-3160 zone would then act as a larger test and as long as the market is able to hold that zone then we still may get one more push higher into the latter part of the summer to finish of the final wave 5 of (5) as shown on the SPX chart before finally putting in a larger degree top in wave i that should take the markets back down for a deeper wave ii retrace.
While the air is getting thin and the count is getting full we still have yet to break support just yet to give us our initial signal that the market is ready to give up it's push toward new all-time highs. So while the risks to the long side are certainly getting higher here in the near term until this actually breaks the support levels noted above I can't call the move completed and a top in place just yet.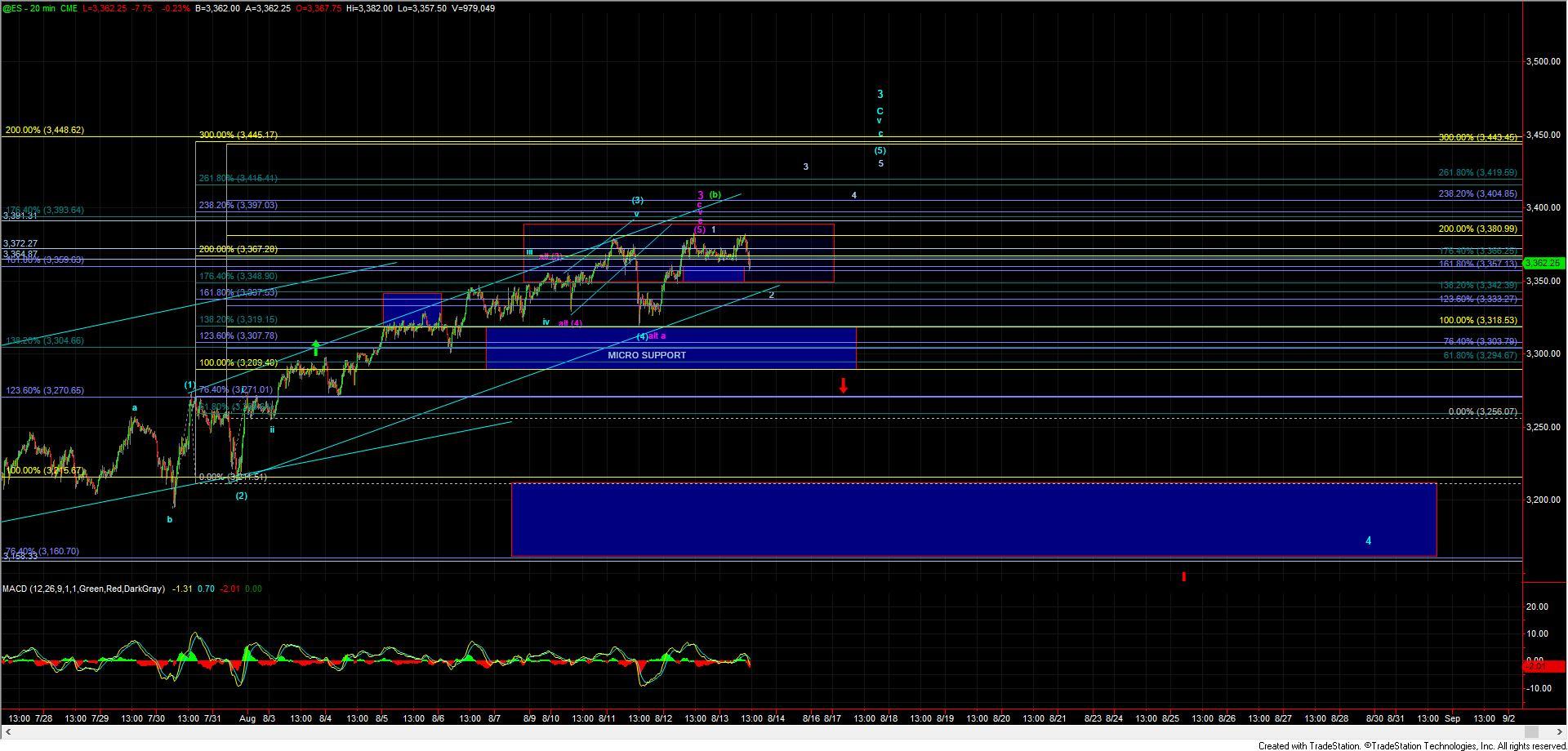 ES 20m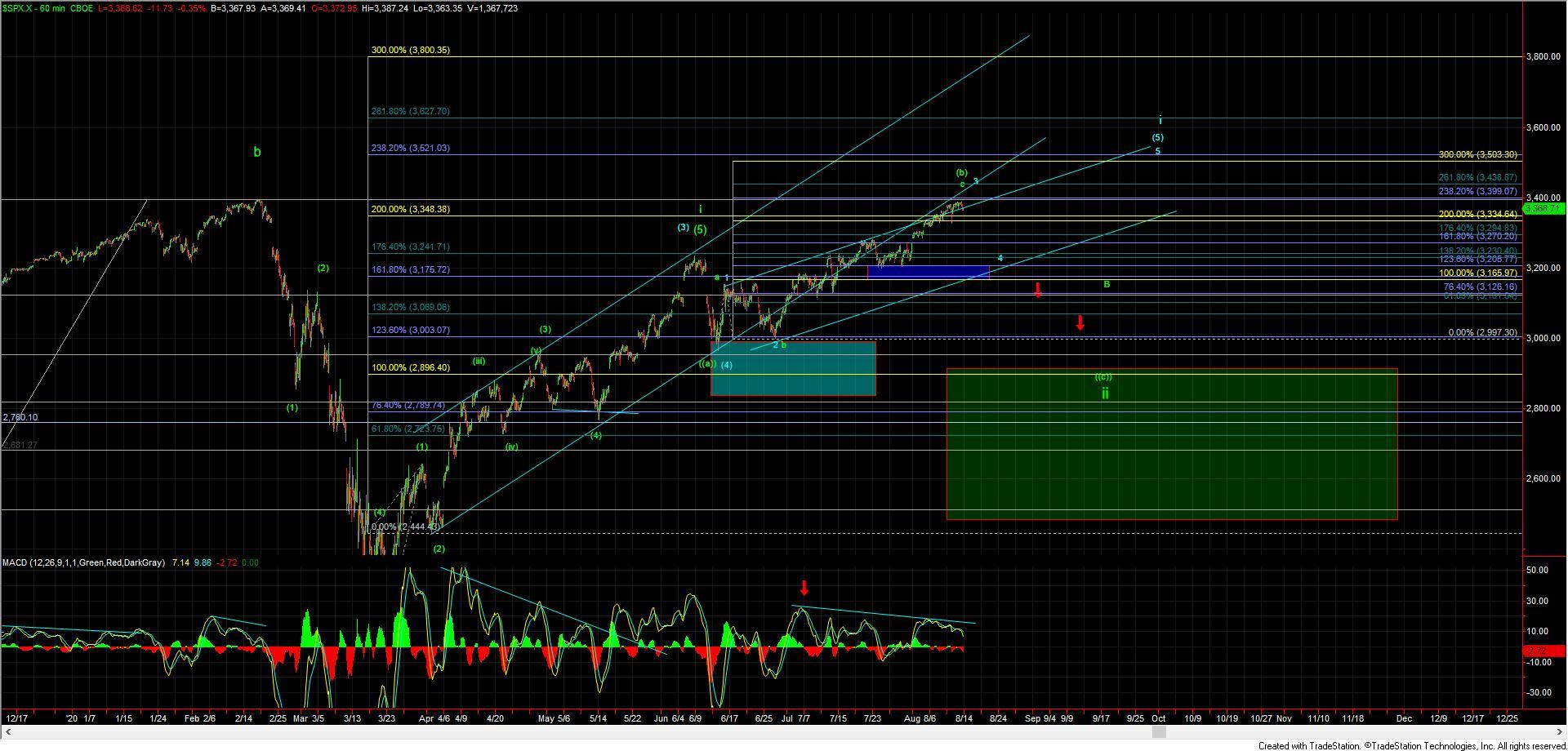 SPX 60m