Market Still Hovering But Price Levels And Parameters Remain Unchanged
Overall today's action has not changed too much in regard to the counts that we have been watching. We did poke over the previous high by just a hair so from a purely technical perspective we can make the case that we have enough waves in place to consider a top in. With that being said until we break under the upper support zone as laid out below we simply do not have a signal of this being the case just yet and even if we do move lower from here it is still possible to consider that move as a smaller degree wave (iv). Furthermore, the overall price action off of the 4527 low is still quite sloppy so until we either break down under the upper support region at the 4511-4462 zone or over the 4582 high we still remain in a bit of no-mans-land on the micro timeframes.
Because the action off of the 4527 low is overlapping and sloppy in nature it looks like we may be dealing with a diagonal up off of that low. The bigger question is whether that is an ending or a leading diagonal.
If it is an ED we should see a fairly sharp move back to the 4527 level to start with. From there we would want to see what the structure looks like as we move lower. If we move down in a corrective fashion and hold the 4511-4462 zone then it is more suggestive that we are still going to see another higher high to finish off the wave (v) of c into the 4591-4640 region.
If we get a full five down and break that support zone then it opens the door for all of the green wave b to have topped.
If this move up off of the 4527 low is a leading diagonal then we should see a strong move back up over the 4580 high as part of a third wave of the wave (v) into the upper end of the target/resistance zone.
So for now we simply wait to see if we can take out support and what that structure to the downside looks like and whether we can hold the upper support region as laid out.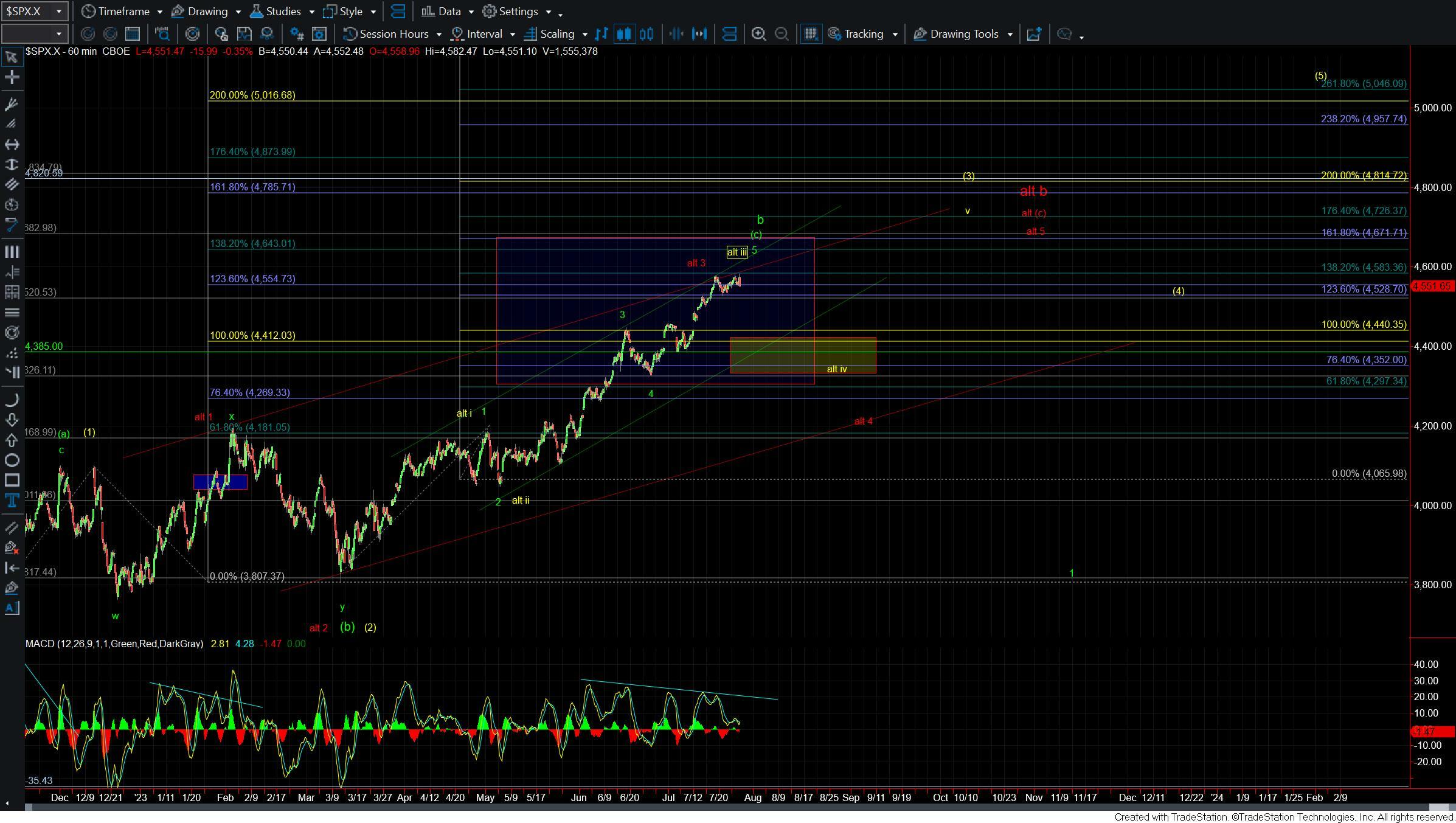 SPX 60m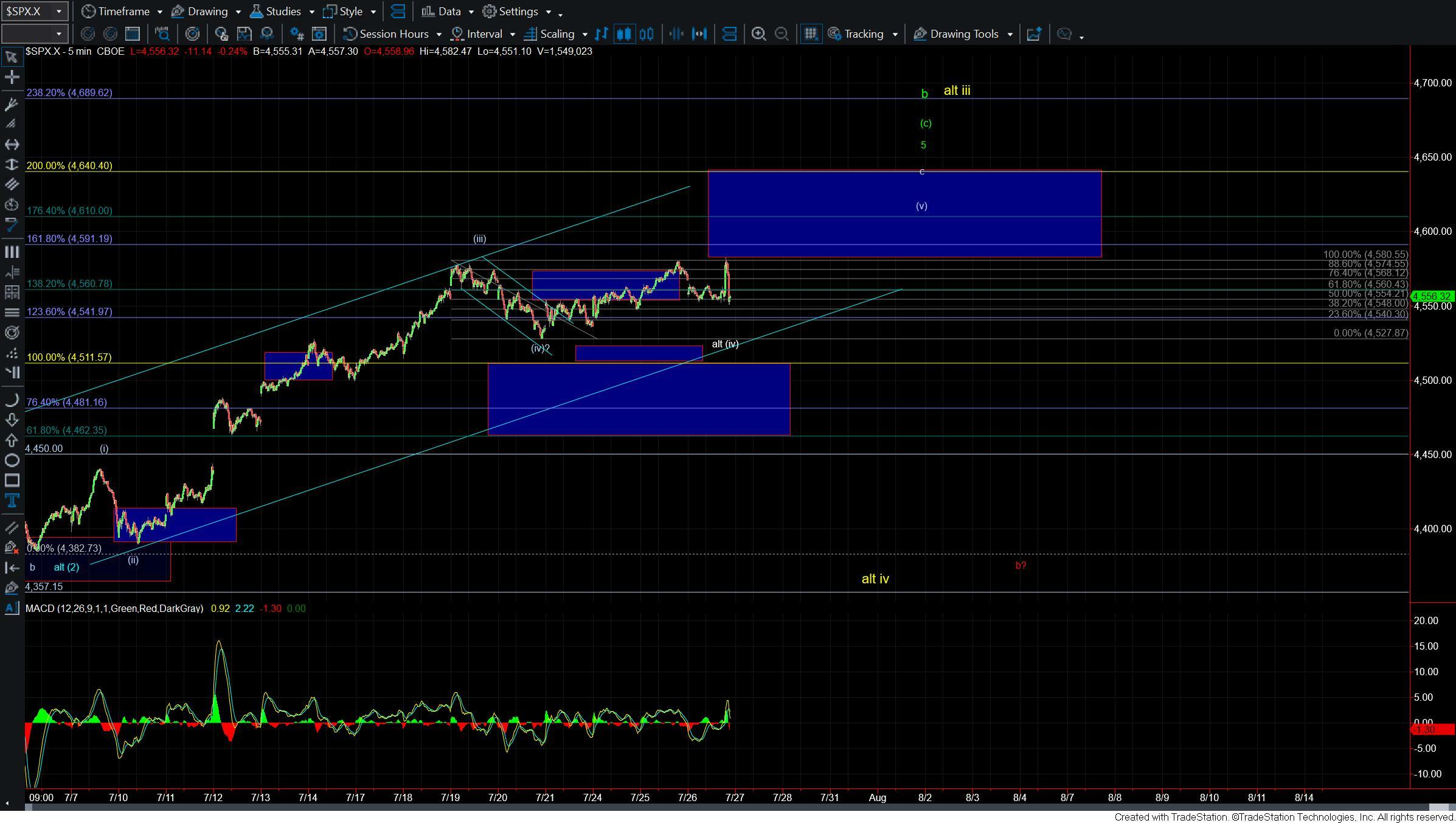 SPX 5m