Market Still Holding Support For Now But The Path To New Highs Still Remains Cloudy
After seeing an extremely volatile day on an intraday basis yesterday the price action was certainly more muted today having held over yesterday's low and under yesterday's high This inside day leaves us very much in the same spot that we were in yesterday and forces us to still allow for both the green and blue counts on the board for the time being. I will note that the while the green count remains the "primary" count as labeled on the charts because we have held over the key support level, I think the blue count has a slight edge at the moment. In either case, however, the pattern to the upside still looks incomplete and we should still see another higher high before completing the final wave (c) towards the 4200-4300 region overhead.
Under the green path, we should hold over the 4108 level which is the 76.4 retrace of the move up off of yesterday's low, and then see this move back up over the 4179 level. From there we would need to fill out a full five up off of yesterday's low to finish off the wave (5) of (c) which should have us targeting the 4273-4300 region overhead. If we are unable to hold over the 4108 level then it becomes much more likely that we will indeed see that push lower for the blue wave c of 4 down which likely has this targeting the 4050-4000 zone before finding a bottom in the wave c of 4. From there we still should see one more higher high to finish off the wave 5 of (c) giving us a larger degree top as shown on the 60min chart.
Bigger picture once we do top in that larger wave (c) of b we are likely due for a fairly significant pullback, a pullback that could very well take us back under the December lows. The structure of the initial move down off of the next high should give us a better idea as to whether we are going to see a larger wave c down that takes us under those December lows but in either case, this is certainly a region to which caution is warranted.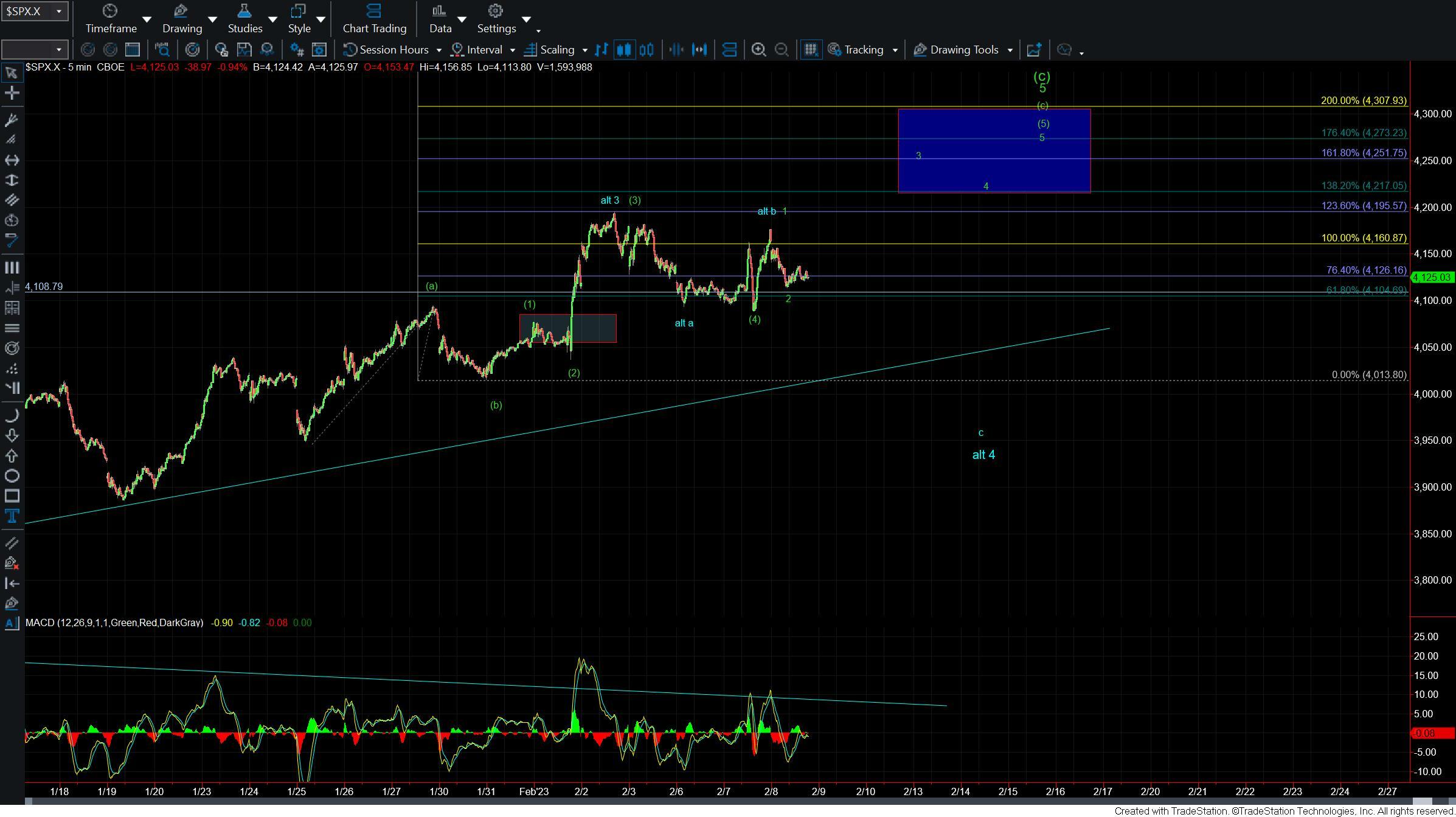 SPX 5m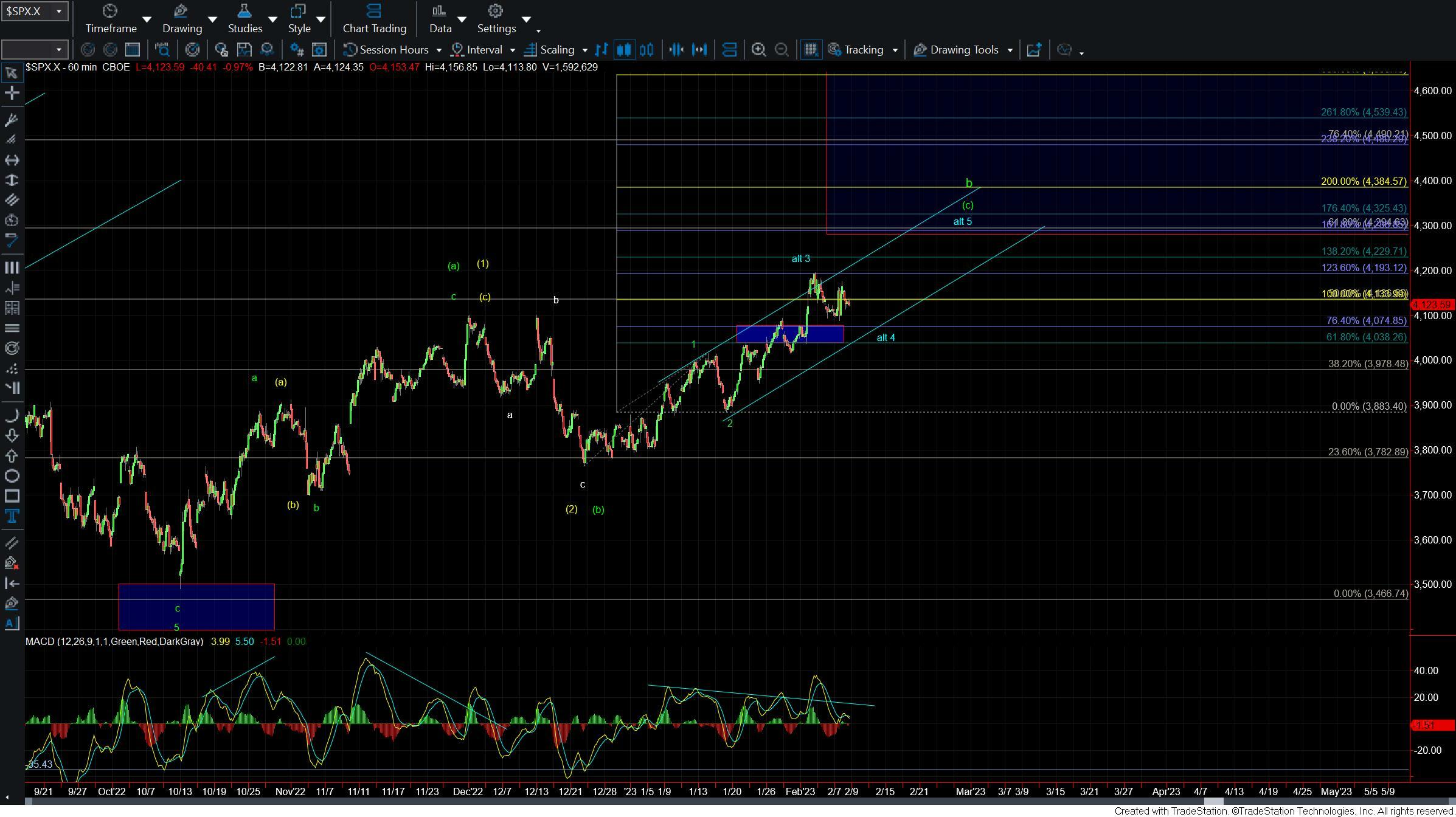 SPX 60m