Market Still Following Ideal Path
I have noted many times how 4th waves are quite variable and often unpredictable. Yet, our primary analysis has caught just about every twist and turn we have seen since we nailed the top weeks ago. And, that now gets me concerned.
You see, until now, the market has almost been following a textbook pattern. But, 4th waves do not continue to follow textbook patterns the entire time. It is very rare to see a textbook pattern all the way through the entire correction. Therefore, I am almost expecting that we will see a curveball soon.
But, be that as it may, for now, the market is adhering quite well to the primary path we have been laying out. While the futures did push through just a little higher than the ideal target yesterday, the pullback today is suggestive of the fact that we are in a (b) wave. And, as long as the support box on the attached 5-minute ES chart holds, then I think we can move higher into that target box on the 60 minute chart for the green b-wave. And, once we have a bottom in place for this (b) of green b-wave, we can set a much more specific target for that rally.
On the micro pattern, the a-wave of the (b) wave structure the .382 retracement of the prior rally, which is the common target for that degree wave. It strongly suggests that, as long as we do not break out over yesterday's high, we should be targeting the box below. The ideal resistance for this (c) of b of (b) is 2450ES, where (a)=(c). Any break down below today's low suggests we are taking the direct route to the target box below.
And, on the larger degree perspective, as long as we hold the target box below as support, I think we can rally up to as high as the 2473SPX region to complete the green b-wave later this week, or early next week. But, should that support box break, we may be taking the direct route to 2380SPX.
Lastly, I want to caution you again about position sizing. The market has been acting almost too perfectly, and I am expecting a curve ball soon.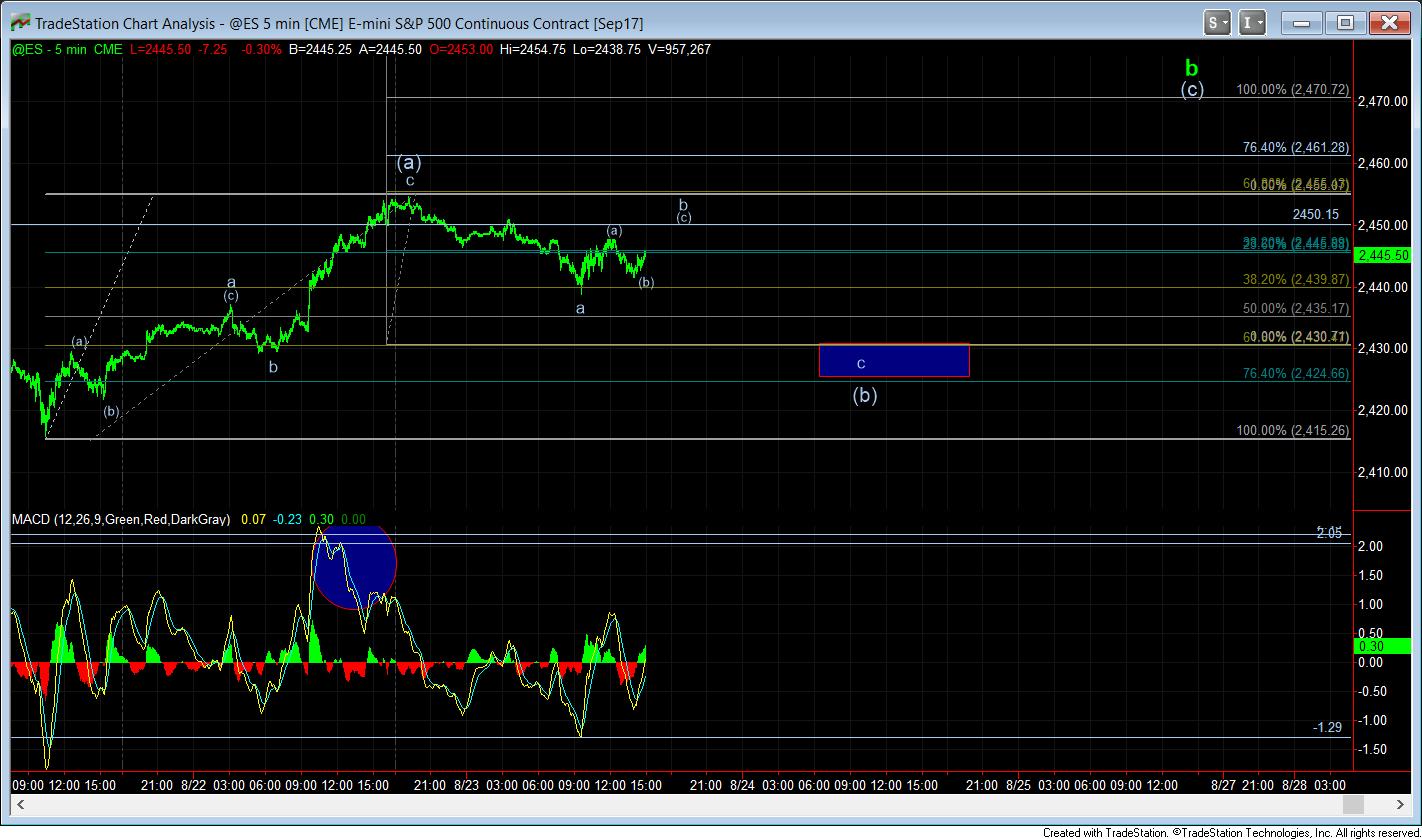 5minES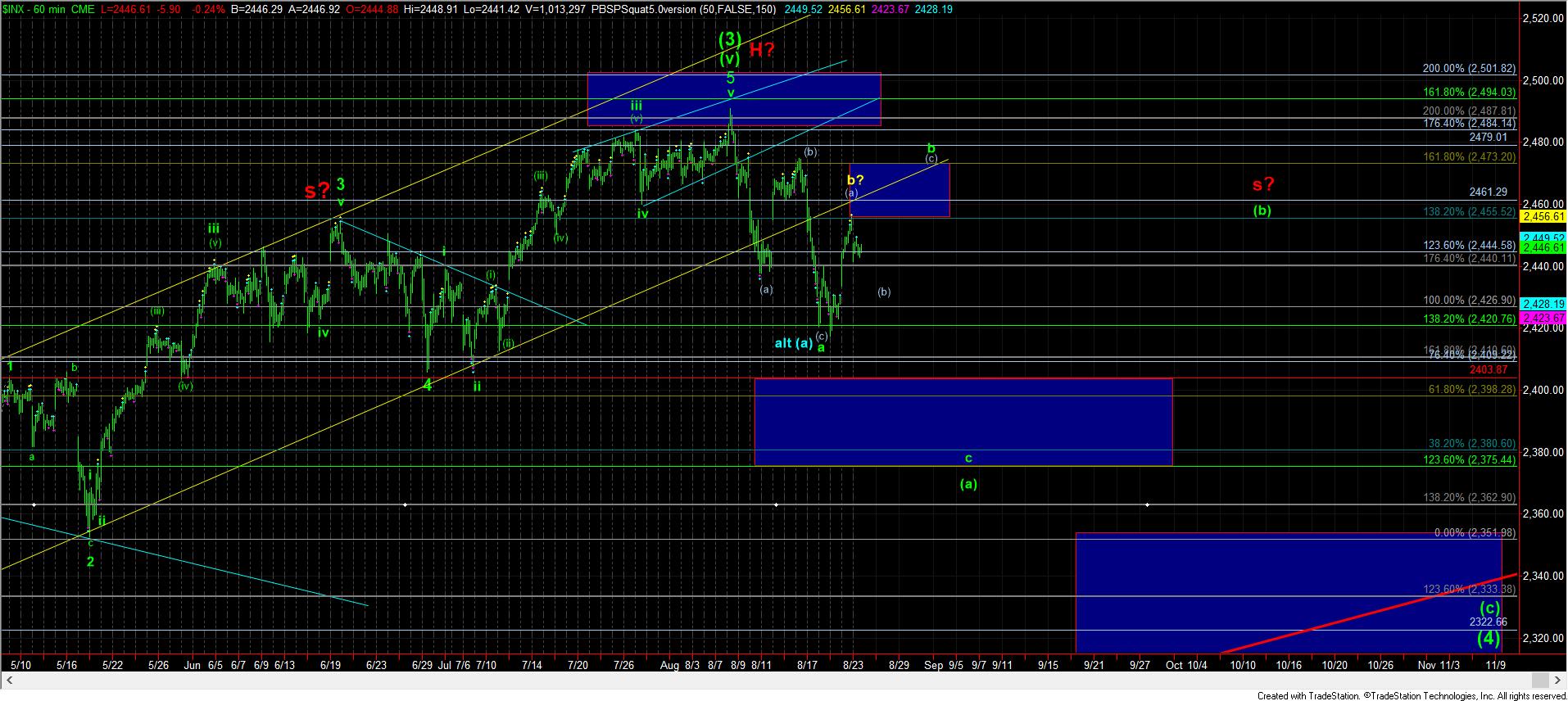 1-60minuteSPX