Market Still Feeling For A Bottom
With the rally we experienced into the end of day yesterday, many had turned quite bullish and expected a continuation day today. But, that was not to be. You see, it really feels as though the character of the market is changing, as these types of swings do not usually happen in a bull market.
But, for now, the market is still trying to feel out for the bottom to this a-wave. My ideal target for this a-wave is in the 2587-2640SPX region, based upon the current structure, and assuming we have already struck the top to the green (b) wave.
Moreover, if we have struck the top to the green (b) wave, then this (c) wave seems to have morphed into an ending diagonal. And, within that ending diagonal, either we are stretching for the final 5th wave of this ending diagonal (c) wave, or we are going to get another swing back up to the 2760ES region in a bigger a-b-c flat for the 4th wave. Should we see that swing higher, it would turn this into an expanded ending diagonal, as presented in purple on the 5-minute ES chart. That would then point us down towards the 2640ES region and potentially by the end of this week.
The main takeaway from this market action is that the market is still feeling for a bottom to the a-wave, and will then start a b-wave rally, potentially taking us into the end of the year. Moreover, the current micro structure remains quite treacherous for market participants, and one must be discerning regarding any trades you do attempt.
Lastly, since corrective structures are much more variable, and see much more whipsaw, if you are trading this region, please use smaller position sizes, and wider stops. This market will likely continue to whipsaw, at least until we strike the bottom to the a-wave, which will then kick off a b-wave, which will have its own whipsaw potential in the coming months.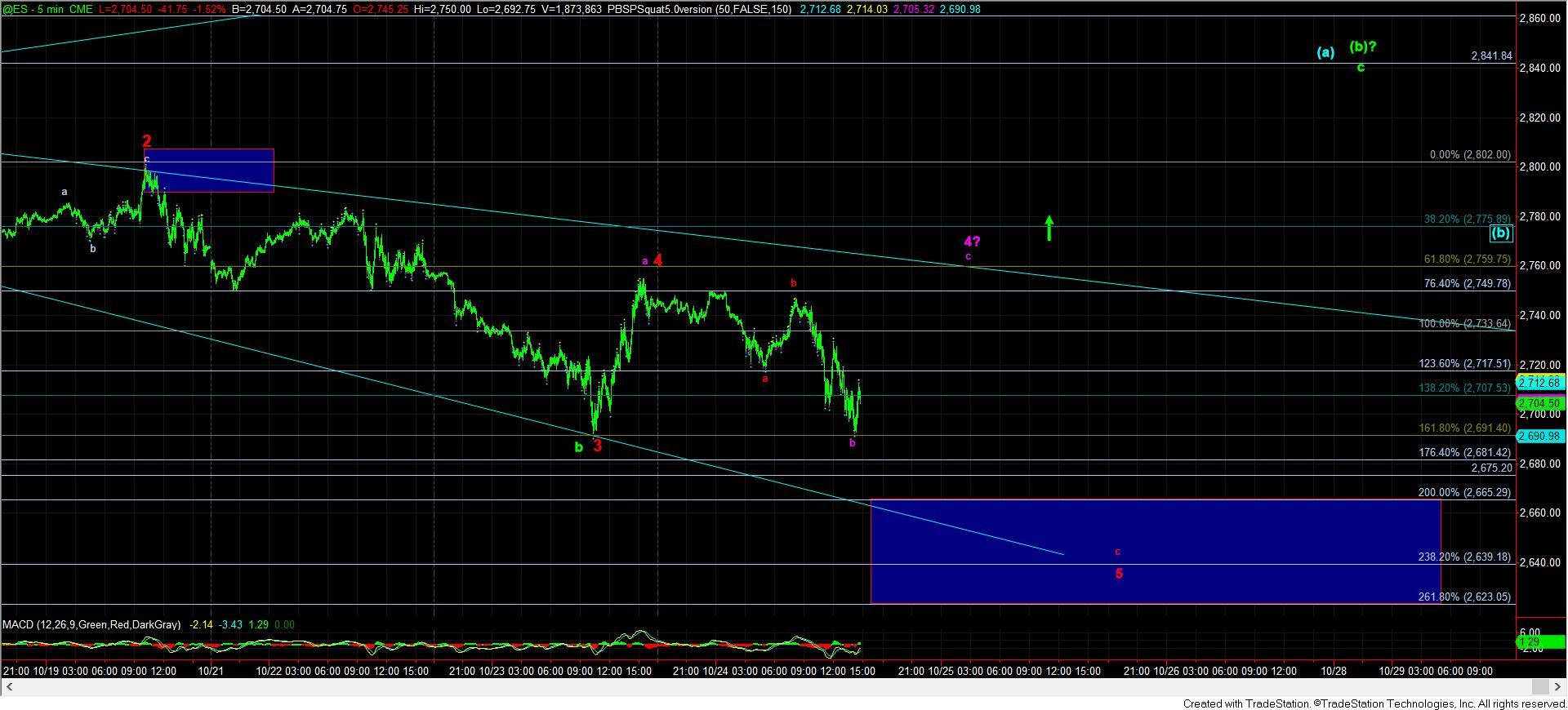 5minES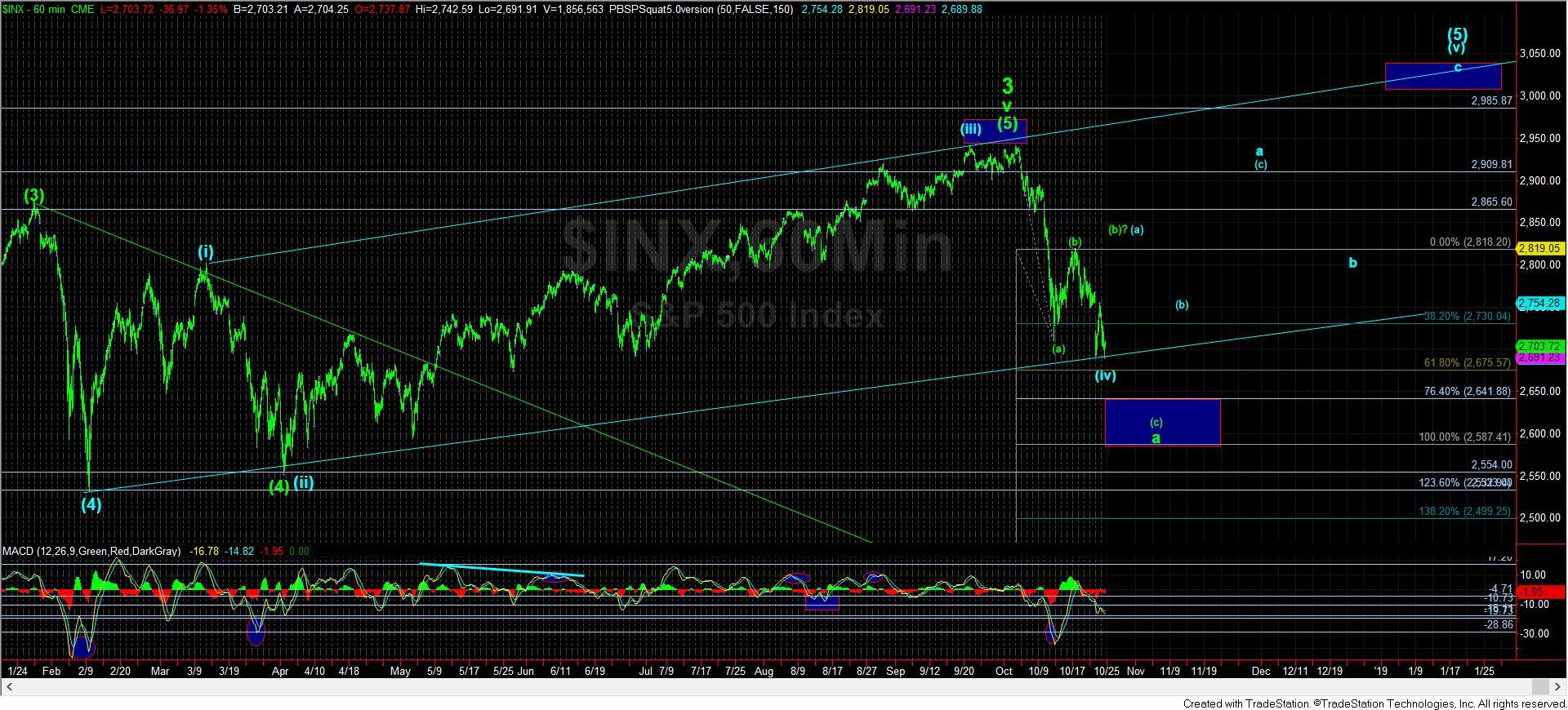 60minSPX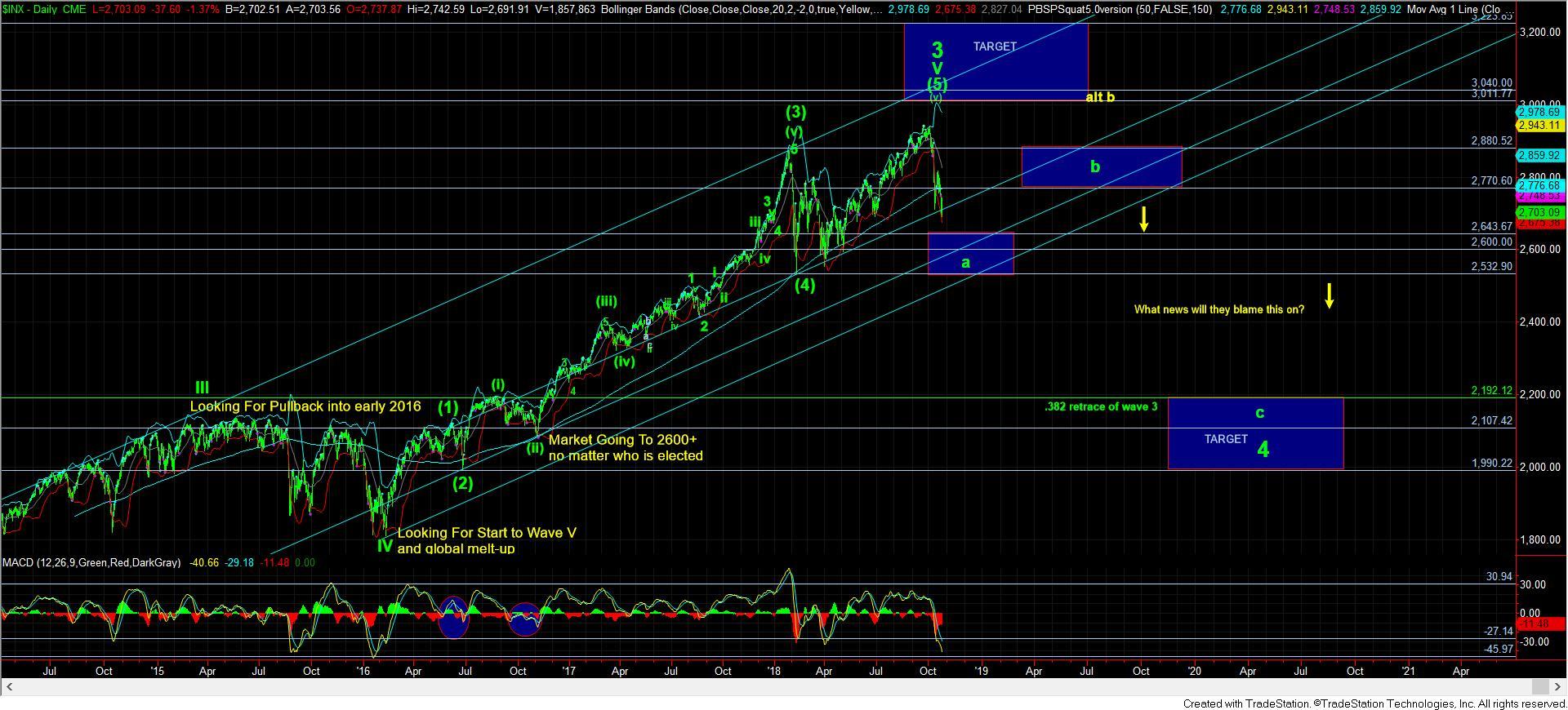 1SPXdaily