Market Still Consolidating Over Support
Today the market opened relatively flat and then moved up in the early morning session but have yet to see a sustained breakout higher and have traded within a fairly tight range through the day. After moving higher this morning we retraced back lower once again but have so far held well over micro support leaving us with no signal that even a local top has been struck. So unless and until we are able to see a break of the upper support the near-term pressure will remain up however should we see that support zone broken and then a follow-through on five waves the door will have opened up for the SPX to move lower back under the 8/18 low as part of a larger wave c which has been laid out in the blue count on the charts.
Drilling down to the five-minute chart the upper support has been moved up to the 4497-4477 zone which is the support zone for the potential wave (4) under the yellow count. As long as we hold that zone on a corrective retrace then we still should see this push higher in the wave (5) of iii towards the 4530-4559 zone. The 76.4 retrace level of the entire move down off of the 4608 level also lies in the middle of this target zone so pushing through this zone would give us further confirmation that we are indeed following the yellow count higher. Holding that zone however and then moving back under the 4482 support level and doing so on five waves would be a warning sign that we are topping in the blue wave b. Corrective moves lower and holding over support does however keep the near-term pressure up.
While this moves up certainly has been strong since the low struck at 4357 the overall pattern remains quite sloppy so while as long as support holds we can continue to look higher until we see a full five up of one larger degree per the yellow count I still remain somewhat cautious here. If we break support and do so on five waves then that caution will increase, but again for now and as long as support holds the near-term pressure will remain up.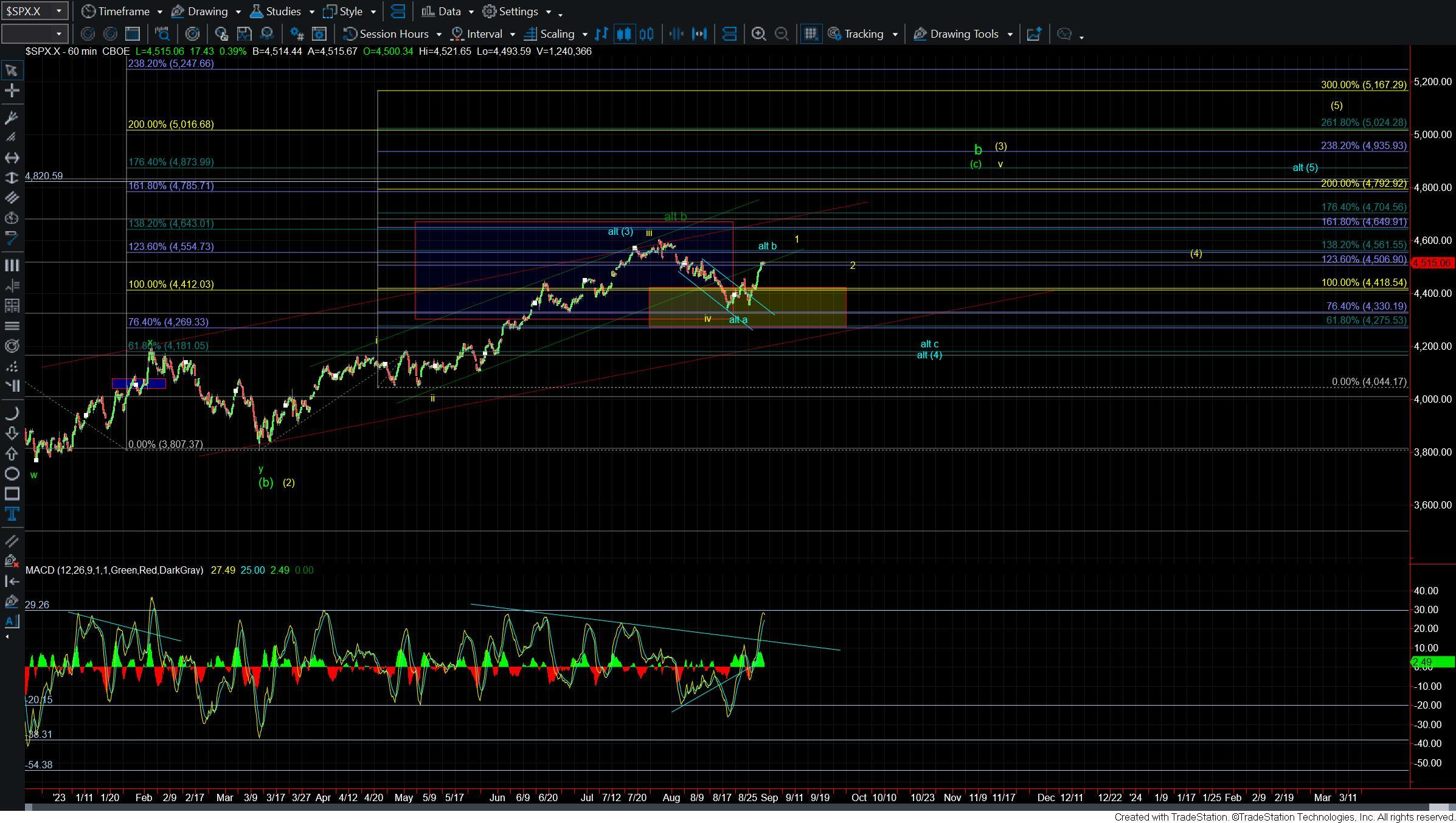 SPX 83012 60m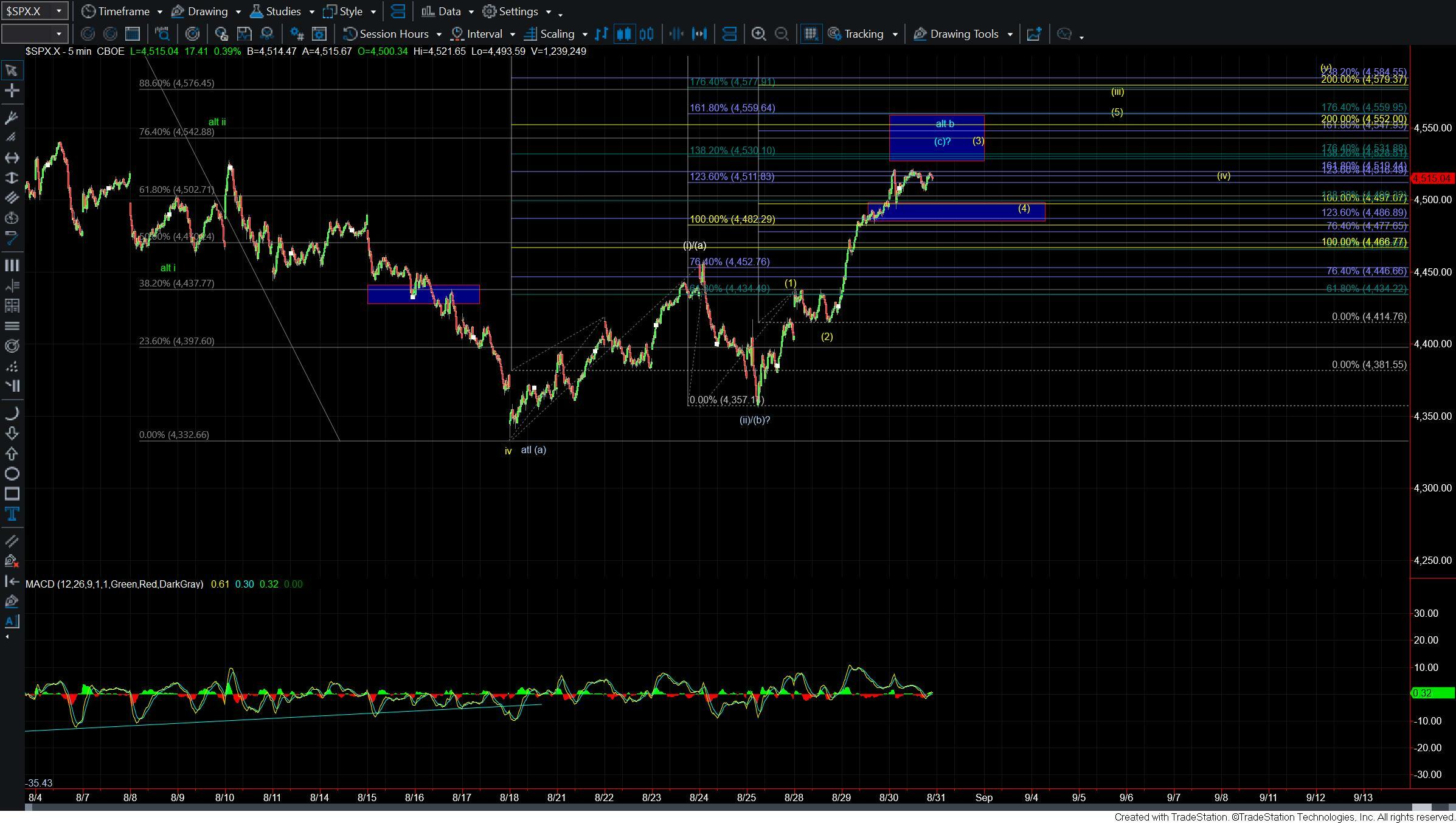 SPX 83012 5m