Market Still Can't Get Out Of The Middle
Today the market continued to move sideways keeping with the theme over the past couple of days of sideways sloppy action on the smaller timeframes. So with that I really do not have too much to add to what I noted this morning as we have to break either down or up and have simply traded within a very tight range all day. So while I do still prefer to see this move lower under both scenarios before seeing a major breakout in the blue wave (iii) we simply do not have any confirmation of that until we can get back under the 3062 low.
So I will re-iterate what I noted this morning in that all of the action is still quite sloppy on the smaller timeframes here which is really not helping give us any guidance as to which path we may be following (blue or green). Furthermore, we are still sitting over the support zone for the blue count which still comes in at the 3067-2979 zone
Now with that being said because we still have yet to break back under the lows that were struck on Tuesday I do still prefer to see this move lower even under the blue count deeper into the support zone. however if this breaks higher back up over the 3147 high and then back up over the 3156 level it would give us the initial signal that we may have already bottomed in all of wave (ii) under the blue count but again it's very hard to rely on this given how shallow the retrace would have been on the SPX and NDX charts.
So assuming that we do move lower then I will still be focusing on the fibs below which again currently come in at the 3040, 3012 and 2979 levels. These are the key levels that should hold if we are indeed going to see a bottom per that blue count and breaking through the lower end of that fib support zone at the 2979 level would be the initial signal that we are following the larger corrective pattern per the green count.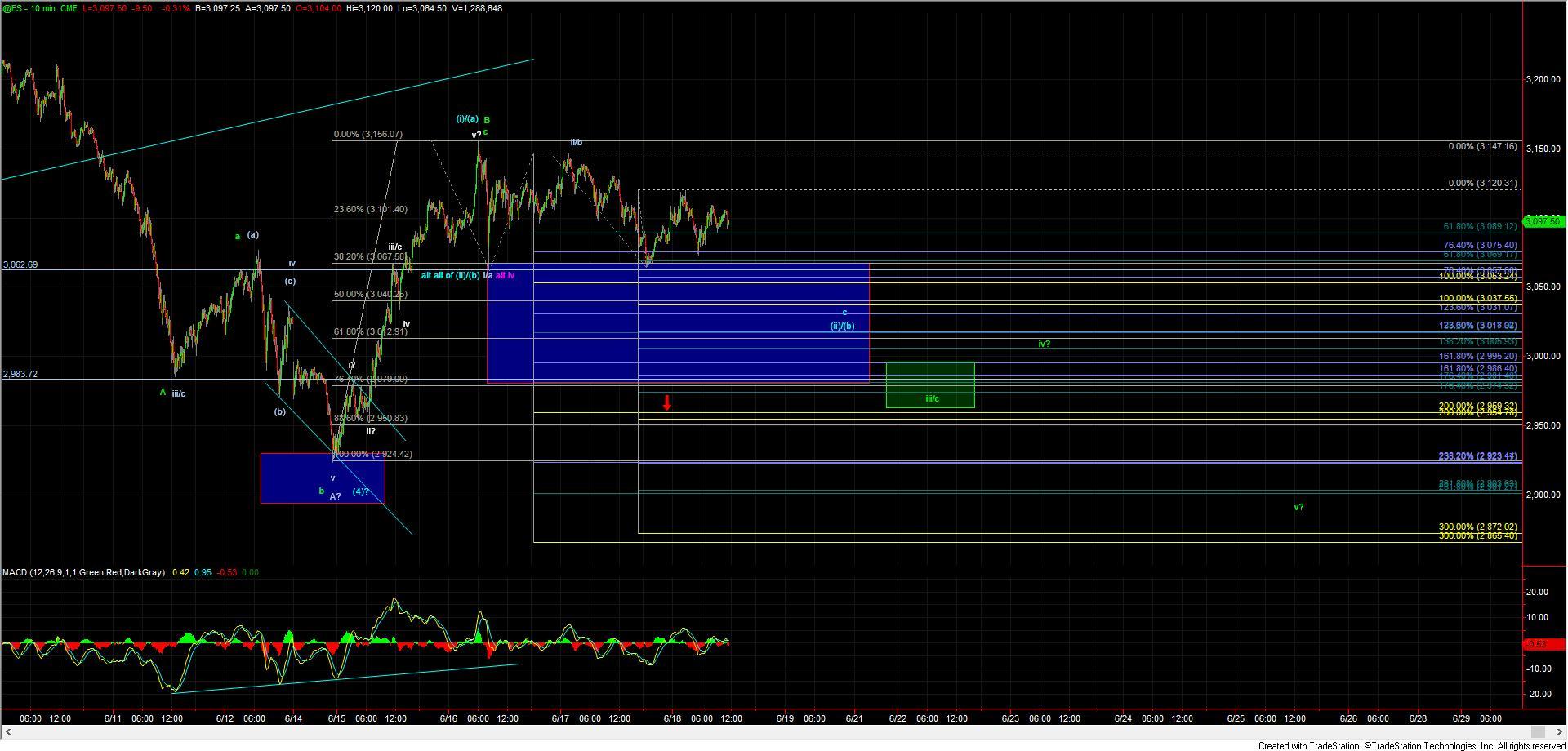 ES 10m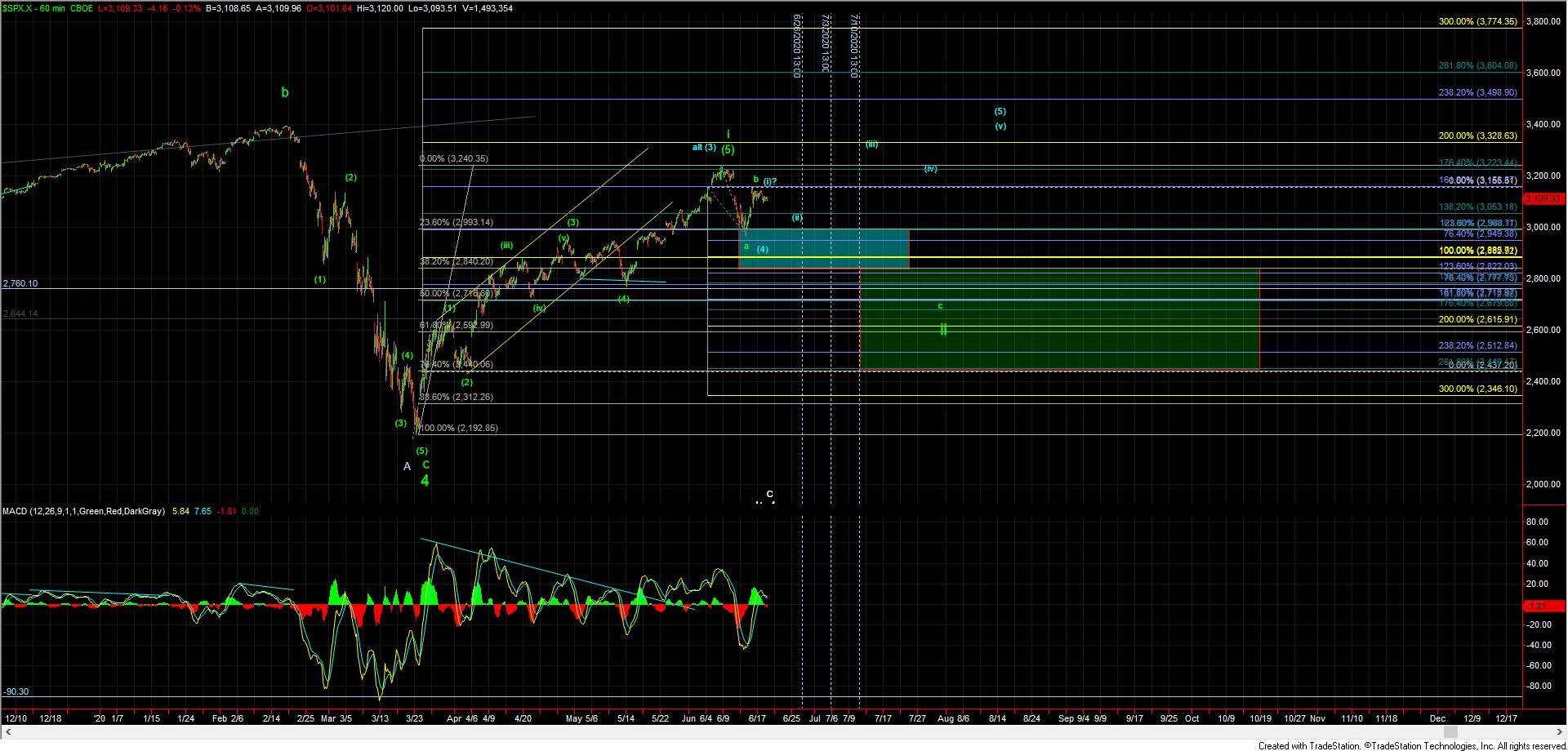 SPX 60m