Market Still Below Resistance
Today, the market basically provided us with another test of the support region for the triangle count. Moreover, we have rallied off that low, and, at least initially, that rally could have been counted as a 5 wave structure.
However, as I write this update, the upside has gotten a bit more sloppy. While we certainly can continue higher, I think the market is going to have to prove itself by moving strongly through the 2646SPX resistance I noted yesterday. Should we see such a strong move, then 2633 becomes support, and as long as we hold over 2633 in that scenario, we can see the market complete 5 waves up for purple wave 1, which would be the start of the (c) wave in the d-wave of the triangle.
However, if the market fails to complete 5 waves up towards the 2665SPX region for purple wave 1, it will place the market in a precarious position, which can set us up to drop towards lower lows in a much more direct fashion.
So, I don't think it will take much longer for the market to either tell us it wants to fill in the rest of the triangle, or if it wants to make a statement that the triangle is not what we will see in our completion of this wave (4).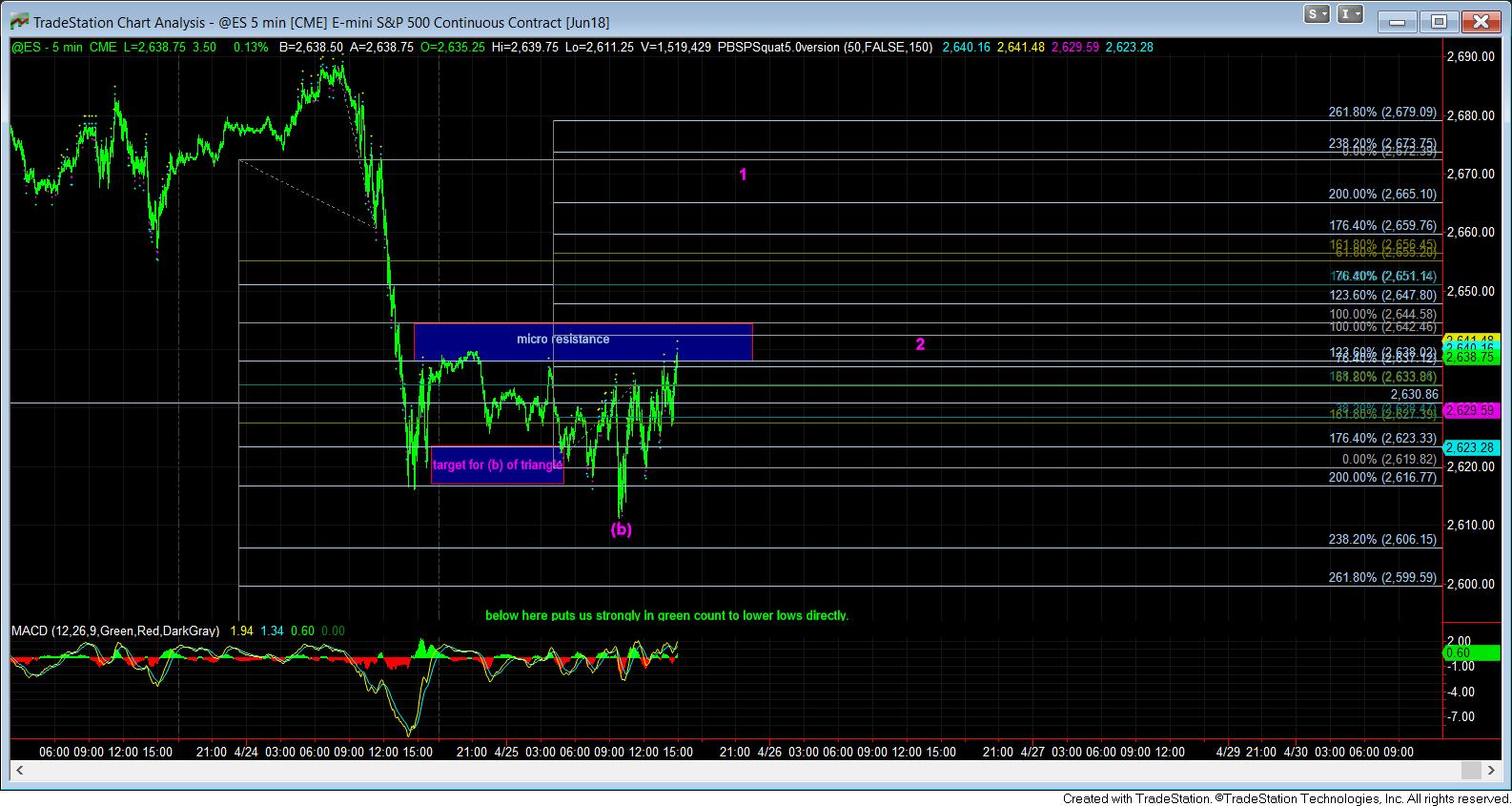 5minES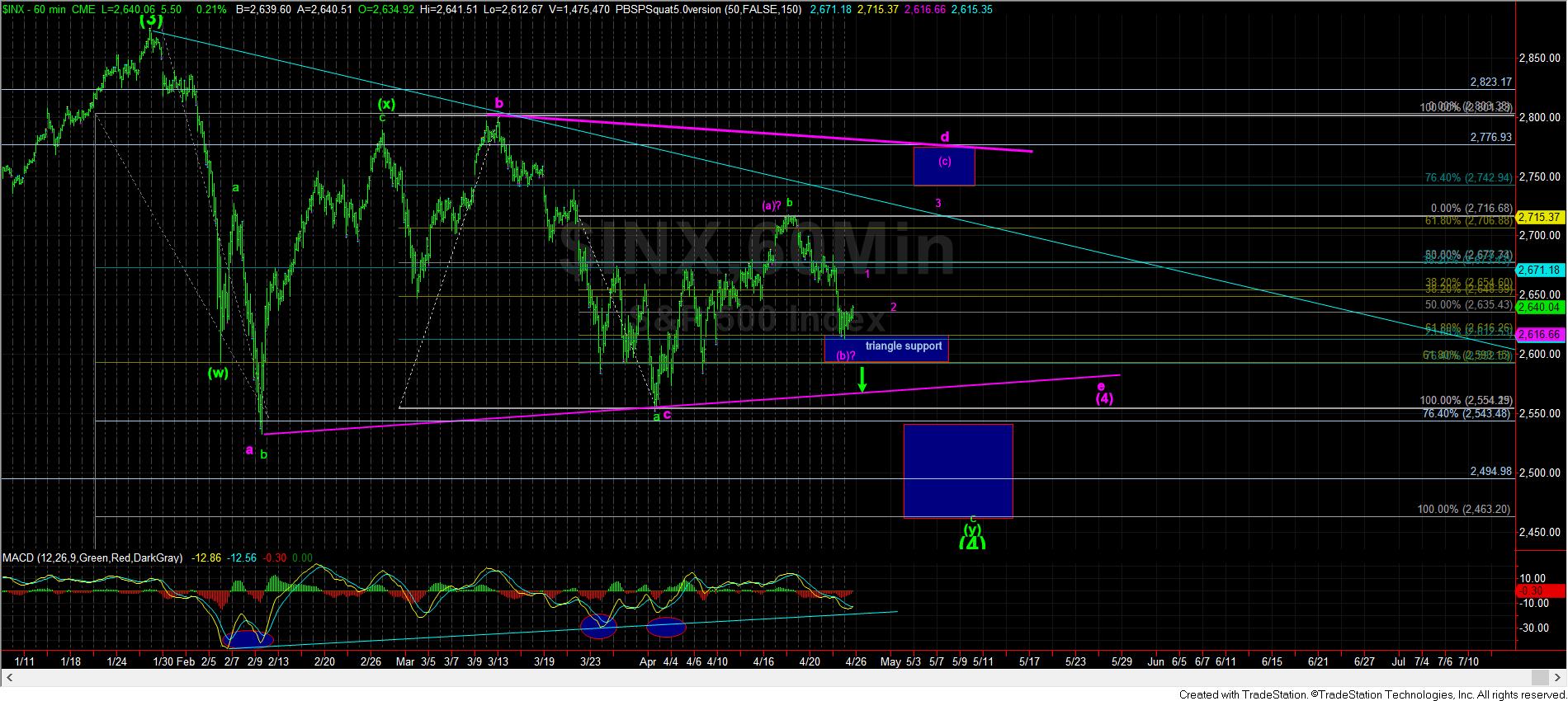 60minSPX