Market Should Be In Heart Of 3rd Wave
As the market has been setting up this breakout for the better part of the last month, we have finally seen the type of gap up and consolidation I would expect to see within the heart of a 3rd wave.
But, even though the market has been doing what it has to do so far, it must continue to adhere to our Fibonacci Pinball moves through the rest of this structure to keep pressure to the upside, all the way up to the 3100 region on the S&P 500 (SPX) for the completion of wave (iii), as presented on the 60-minute chart.
In the micro structure, that means that, as early as tomorrow, we should see continuation up to the 2903-2910SPX region to complete wave (iii) of 3 of (3), as shown on the 5-minute chart.
Over the last few weeks, we have moved support in the SPX up to 2806, then up to 2820, then up to 2860, and now we can move it up to the 2878 SPX region. The only reason that the market would break that region of support at this time is if we are morphing back into some form of ending diagonal pattern.
And, again, I am going to continue to caution you as we continue moving higher that we are setting up for a 20-30% correction, which can potentially take the SPX back down to the 2100 SPX region within the next year or two (with a minimum expectation of the 2400-2500 region). So, please keep in mind that risks continue to rise that the start of that correction gets closer and closer as we continue to rise.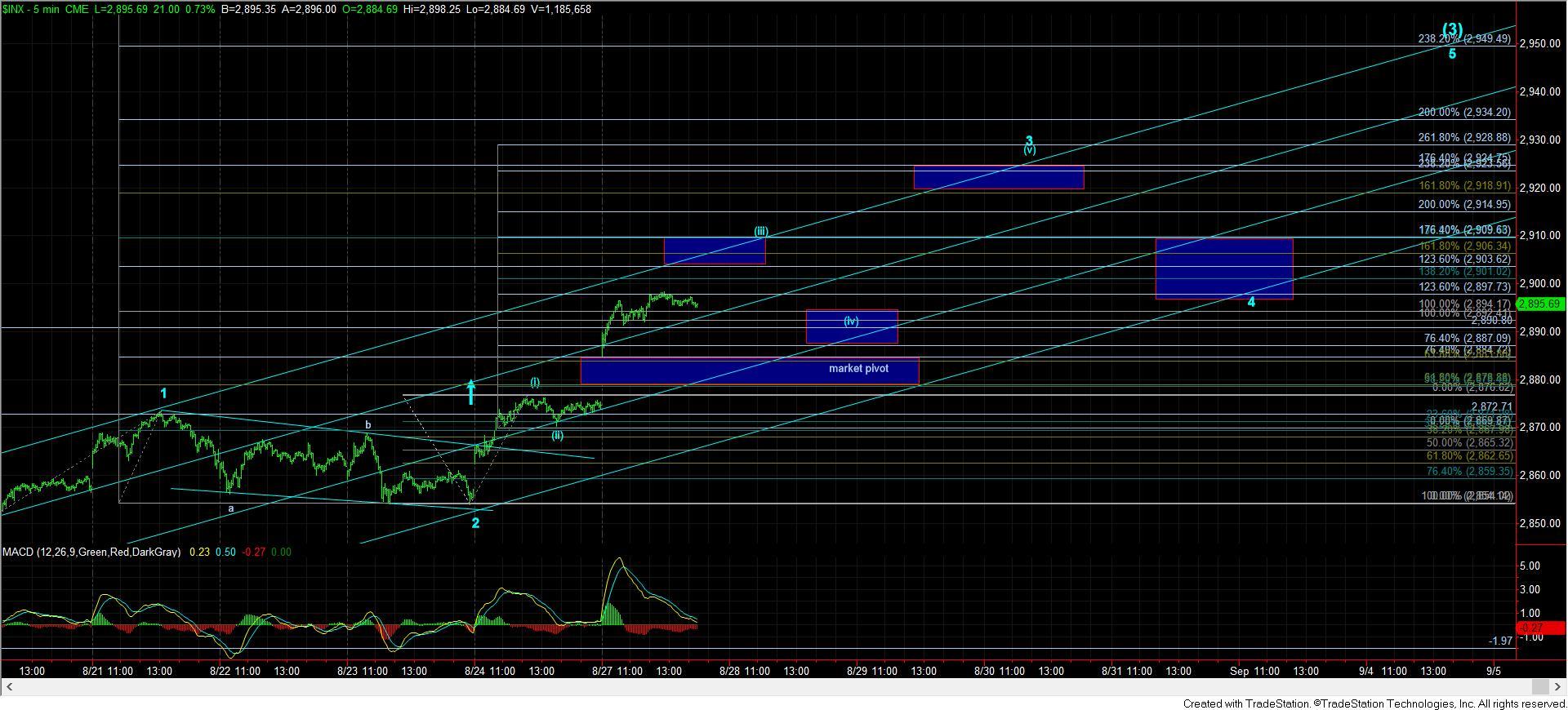 5min-zoomSPX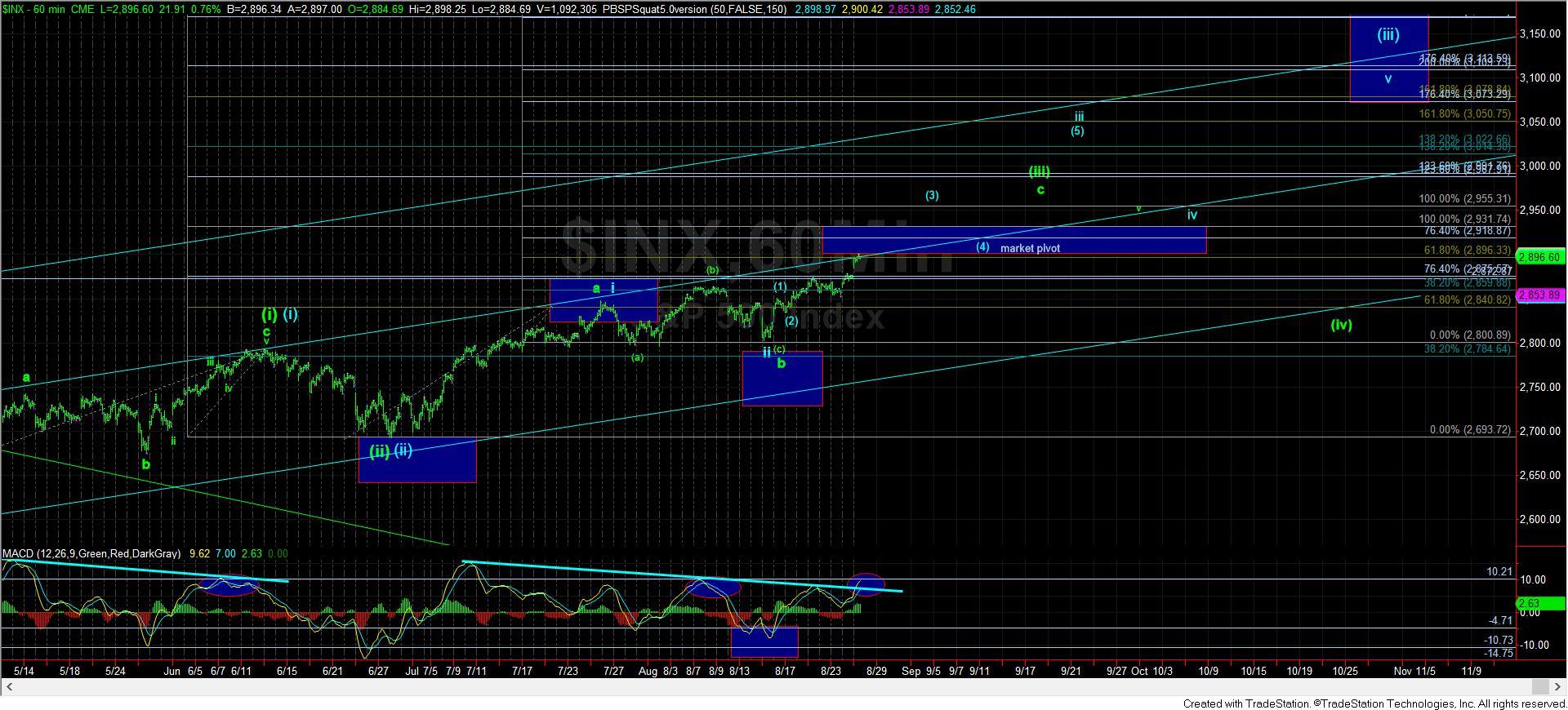 60minSPX