Market Set Up Bearishly – For Now
Before I begin, I want to start by noting that I have no very strong feeling about how this pattern plays out. My primary perspective is that we still get a lower low. But, I also will move into a neutral perspective should we see a move through the 1930ES region.
You see, the market provided us what may be considered a 5 wave decline in the ES, but the decline can be counted as a 3 wave decline in the SPX.
Right now, in the ES, I have a count that we are completing a c-wave of wave (iii), right into the target resistance box noted on the 5 minute chart. The upper end of resistance is 1930ES, whereas a sustained break of 1912ES would suggest that we have topped in wave (ii).
As for the SPX, I can still maintain that same count in the SPX as I do in the ES. However, I want to warn that if the market is able to strongly move through the 1947SPX level in the current potential I-ii set up, shorting the market will not likely be advisable. In fact, a full 5 wave move off that I-ii structure in green projects back to the all-time market highs. And, should we break out, I will be watching support all the way up through the Fibonacci Pinball levels to make sure we are going to get the full 5 waves up to 2135, which would mark wave (1) of wave v of primary wave 3. That means we have our first major signal that the market is setting up to go to 2500SPX.
For now, we are getting way ahead of ourselves in being too bullish. Right now, the market is still set up in a bearish pattern, and it must invalidate over 1930ES, with follow through over 1947SPX, in order for the bulls to take the ball and run with it.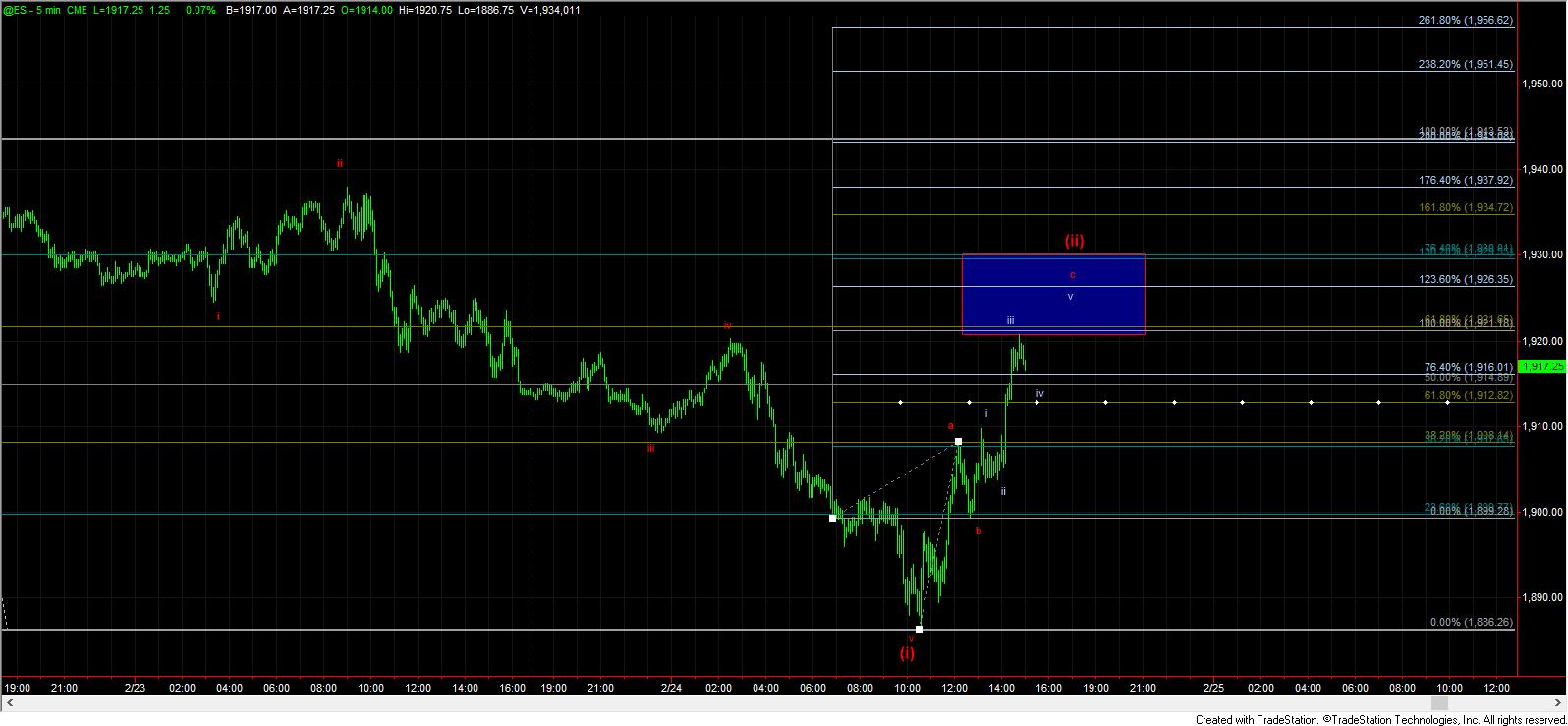 5minES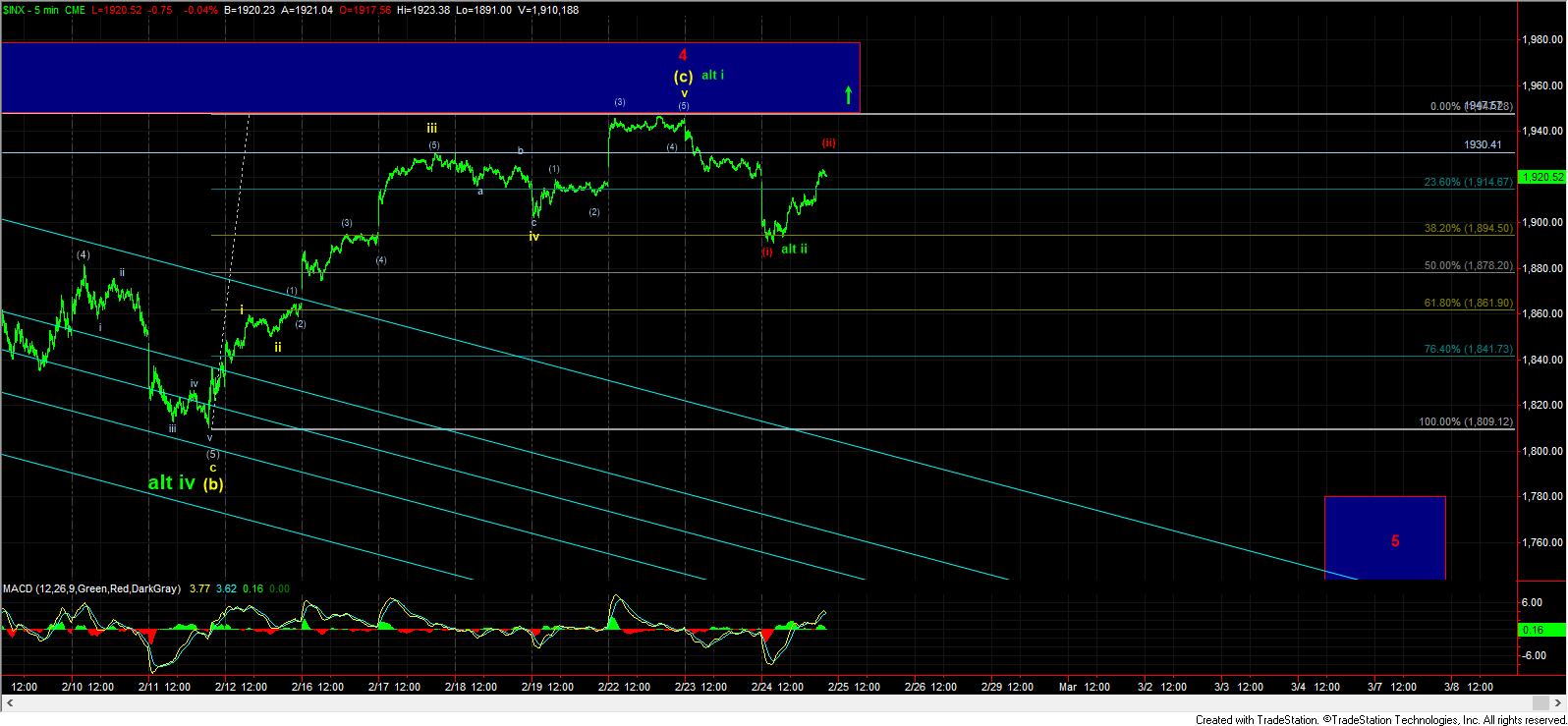 5minSPX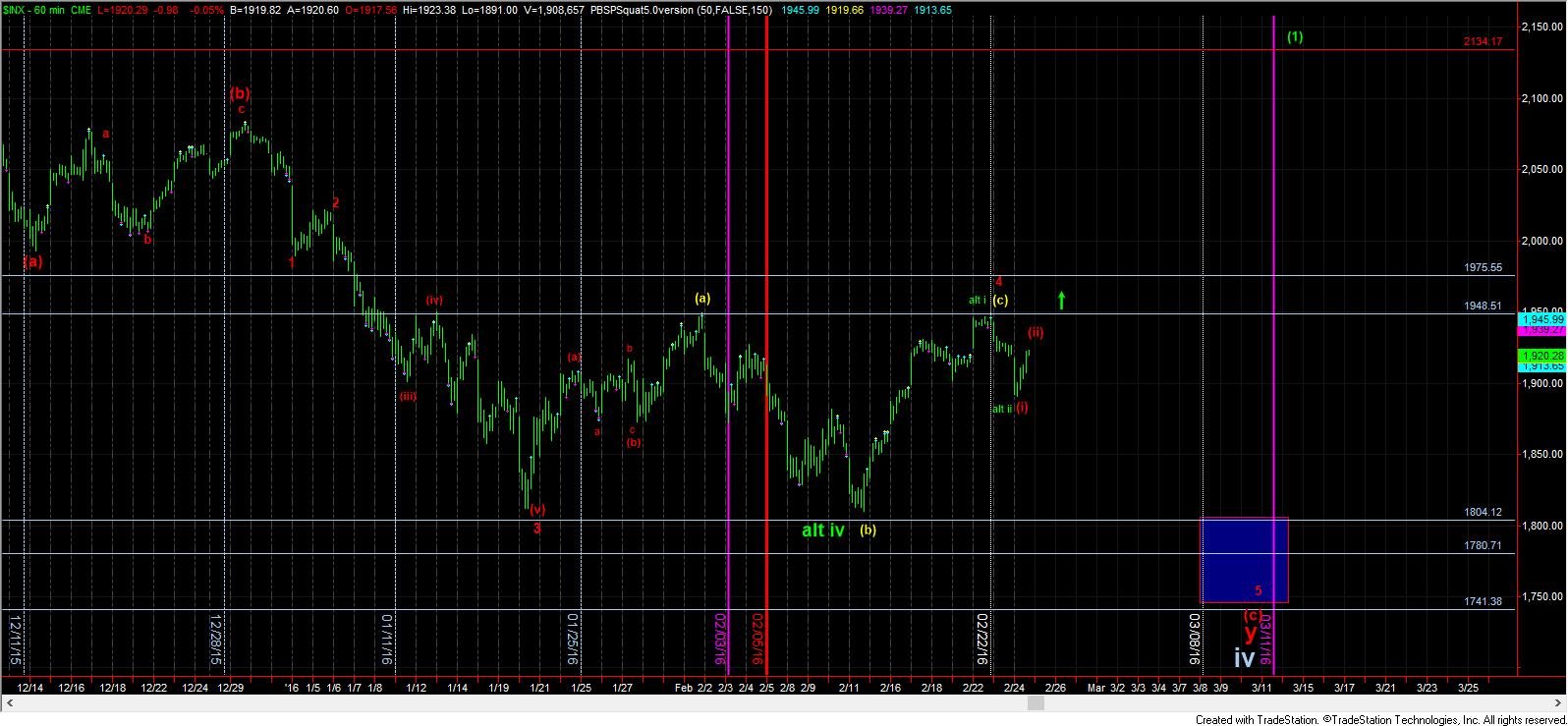 1turnchart