Market Sees Downside Follow-Through But Holds Support For Now
Today the market continued to push lower giving us confirmation that the initial move down off of the highs was indeed a five-wave move. The SPX however did not see a very strong push lower today and at the time of this writing is down less than half a percent from the close yesterday. The Nasdaq and the Russel 2000 did however see much deeper drops today having both moved sharply lower and moved greater than 1% today.
The SPX managed to hold over the lower end of the upper support region thus allowing for the potential for this to see another higher high before finding a larger degree top and a deeper retrace. If we are able to take out that upper support in the next couple of trading sessions however then it would give us the next level of confirmation that we have indeed topped but until that does occur I still have to allow for a final push higher before a top is seen.
Once we do top I still will have the question as to whether we have topped in the green wave 1 or the blue wave 3 (I have not moved away from this count just yet but am leaning towards the triangle at this point in time). In either case, we still should see lower levels upon confirmation of a top. How we react at the next key support zone below should tell us how deep this retrace is likely to be before finding a bottom.
So far we have held the 4072 level which is the lower end of the upper support zone. If we turn back higher on five waves then it would signal that we may still see another higher high before finding a top. If we can manage to break that 4072 level then I will be watching the 4047-4024 zone below as the next key support zone. If that zone breaks then it does give us further confirmation of the larger degree top. At that point support below comes in at the 3980 to the 3840 zone. We do have a lot of support between there and here so for now I am taking this one step at a time and keeping a close eye on the support levels noted above to help give us near-term guidance over the next several trading sessions.
While we did get the initial signal that we have topped today's fairly weak downside follow-through is still leaving the door open to see that higher high. If however, we can manage to break those key support levels then a deeper retrace is likely underway and I will be looking for this to hold the larger degree support levels noted above before bottoming and turning higher once again.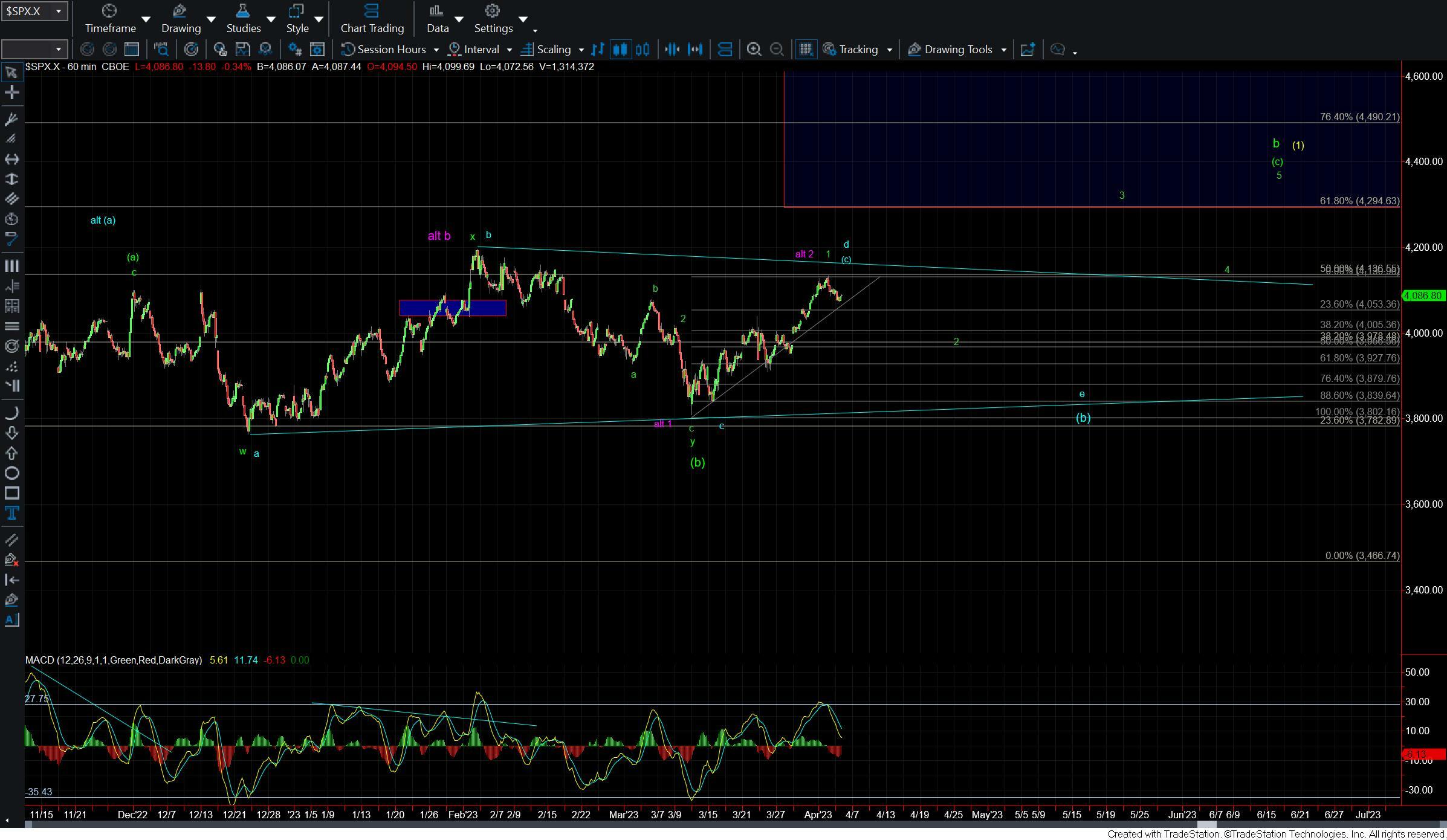 SPX 60m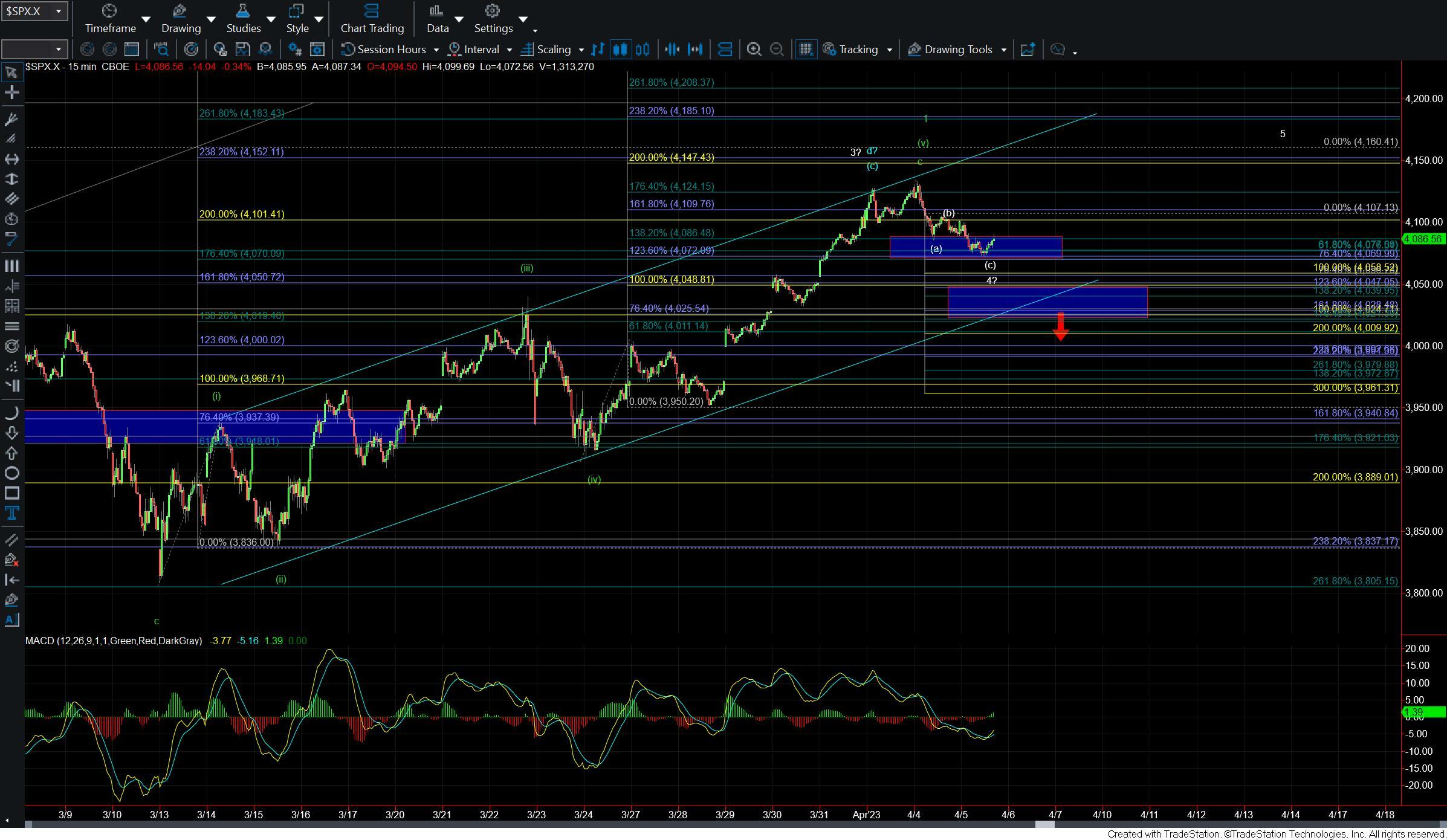 SPX 15m