Market Seems To Be Struggling
With the underlying weakness in market breadth quite evident from many of the indicators I track, I literally am wondering what is holding us up here. Be that as it may, we still have no indications that a top has struck. Yet, when we finally do see that break of support, I think it will happen quite fast, and could surprise many. That often happens when price moves this divergent from market breadth.
For now, I am assuming we are trying to complete an ending diagonal up here to complete this 5th wave structure. And, as long as we remain over 3070, I have to maintain that as my primary count. But, please do not mistake that for me being bullish up here. I think the market is well overdue for a sizeable pullback.
Overall, there is not much more I have to add from prior updates. Until we actually break below 3060/70 support, the market may still stretch to the 3110/15 region before a top is struck. But, once we do break below 3060, we will test the 3020/30SPX support, and the structure with which we break below that support will tell us a lot about the bigger pattern expectations as we look towards early 2020.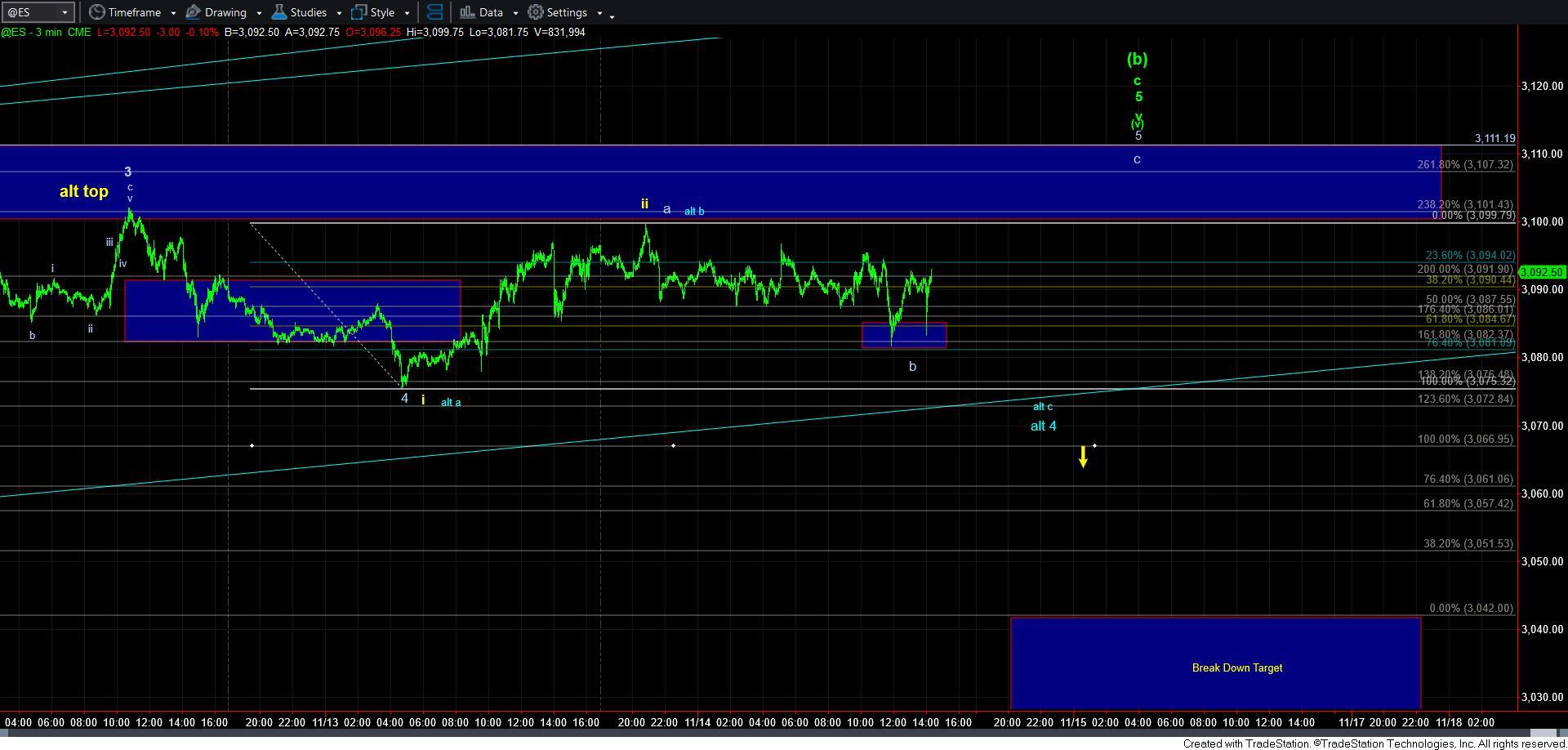 3minES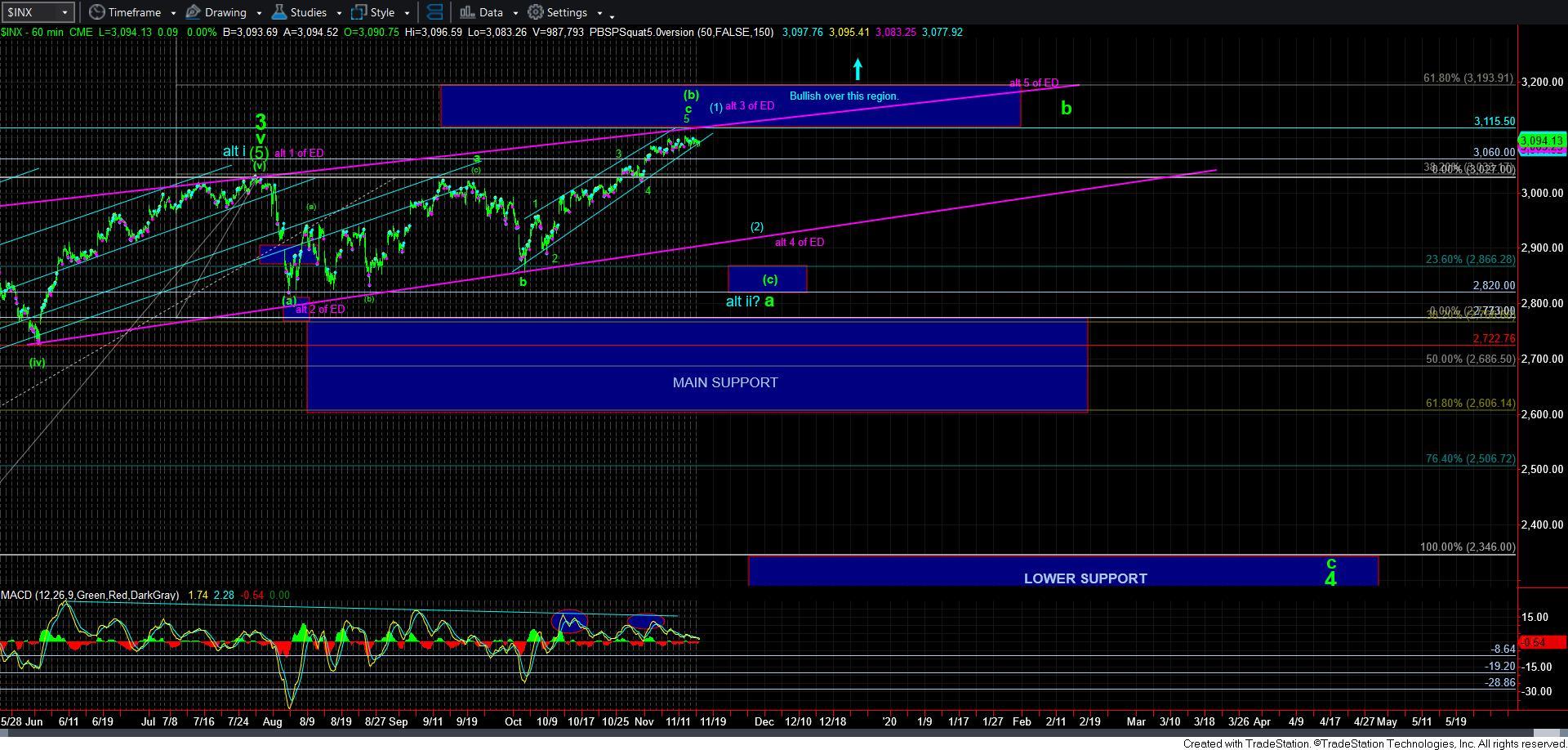 60minSPX