Market Retraces After Giving An Initial Signs Of A Top
After a sharp sell-off yesterday and a break of some key support levels we were looking for the markets to give us further downside follow-through by completing a full five-wave move down off of the potential green wave ((b)) high. This morning just before the open we did indeed see that follow-through with all of the major indexes giving us what can count as a full five down off of the highs. So with that and the break of support that we saw yesterday, we now have an initial signal that we have indeed struck a top in the green wave ((b)).
After bottoming into the 3117 level today we saw what is so far a three-wave move back up off of those lows into our expected retracement zone which sits at the 3159-3201 zone. This is the ideal zone that should hold for our potential wave 2 retrace as part of a larger wave c to the downside.
On a more micro perspective looking at the ES chart our a=c currently comes in at the 3192 level which is right in the middle of the 61.8 retrace and the 76.4 retrace. I certainly would have prefers this level to have a bit better confluence with one of these key price resistance levels but it is still well within our standard retrace zone for the potential wave 2.
So from here I will keep an eye on the overhead fibs at 3185 and 3201 and look to see if this can make a turn as we approach these fibs above. If we can do indeed see a turn near these levels then we will look for a five-wave move to the downside followed by a break of the 3143 low to give us further confirmation that we have indeed struck a top in the green wave 2.
Finally, I do want to note that I have not completely eliminated the blue path just yet although I am viewing this path as less probable at this point in time. However, should we see a break through the upper resistance level at the 3201 level it would once again start to become more probable but for now it will remain an alternate on my charts.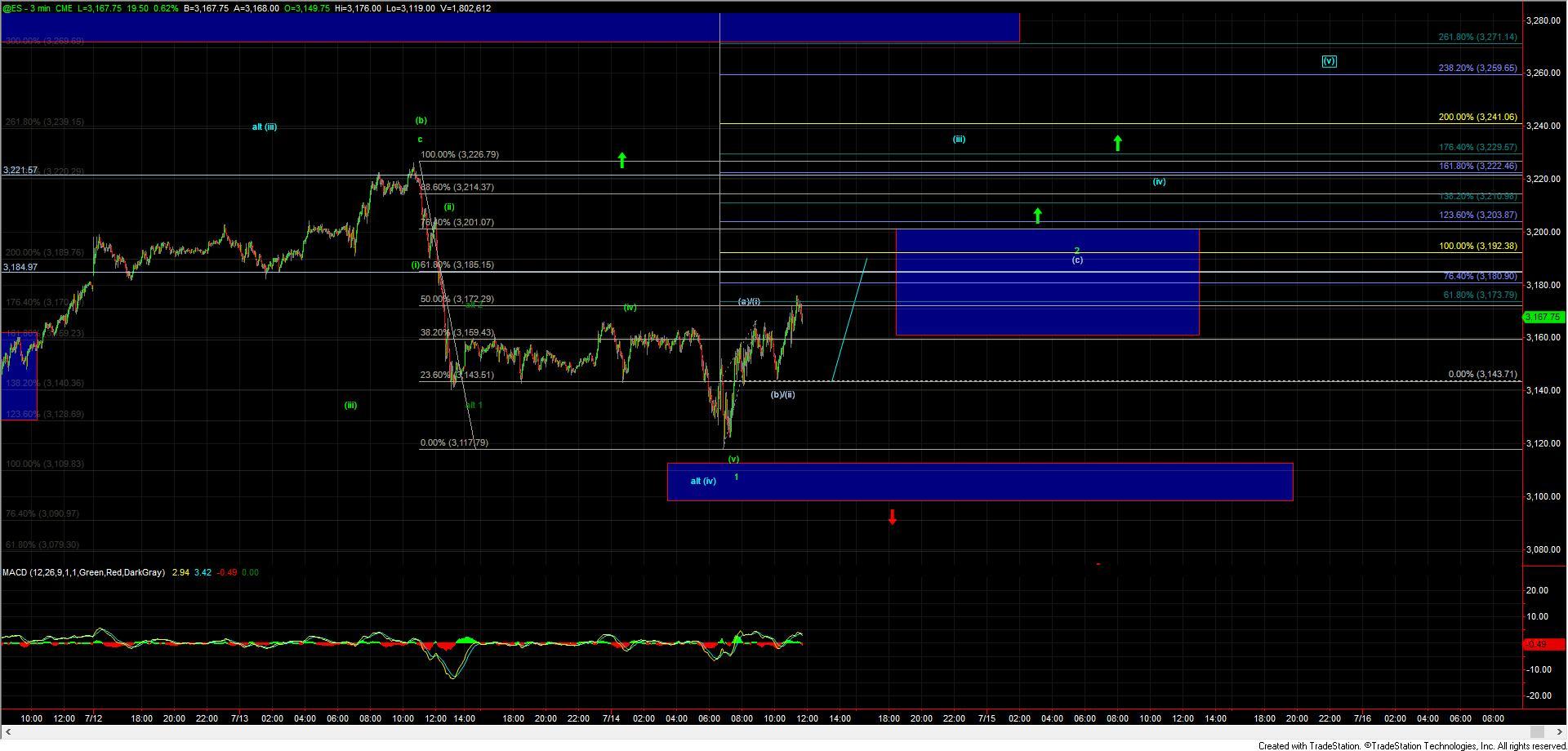 ES 3m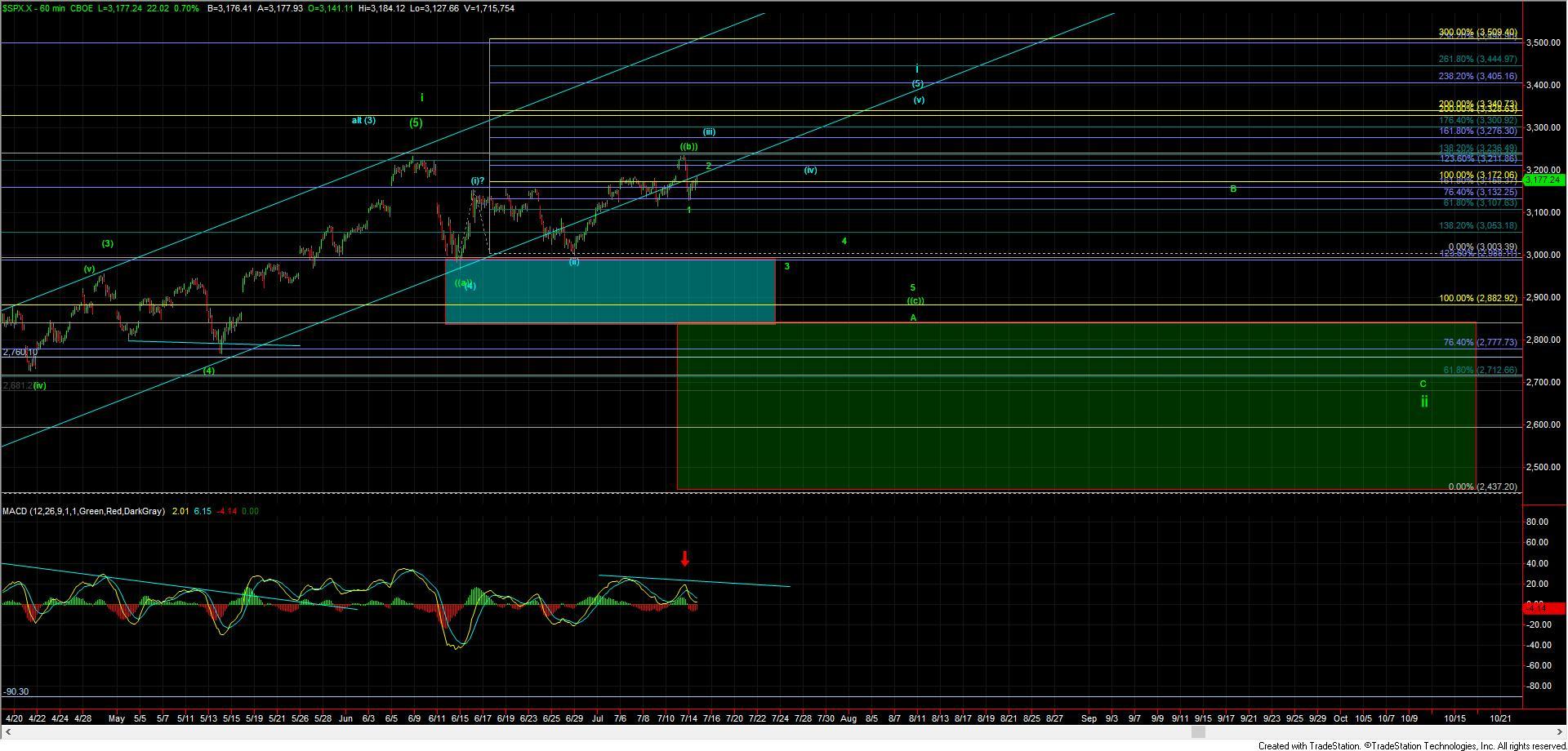 SPX 60m