Market Remained On Holiday
I am not really sure what I have to say after today's action. It certainly felt as if the market forgot that the holiday weekend was over, as the SPX simply spent the day grinding sideways within a several point range all day.
So, I am going to keep this pretty simple. All the levels I noted in the past still remain on our radar. In order for the market to signal a pullback is underway, the following levels must see a sustained break: 2670SPX, 152IWM, and 27.63XLF.
Until the 2670SPX level is broken, the market may take a few more days to complete a 4th wave triangle up here, which would suggest one more push higher before the end of the year, or even into the first days of 2018. But, overall, nothing has changed in my larger degree expectations.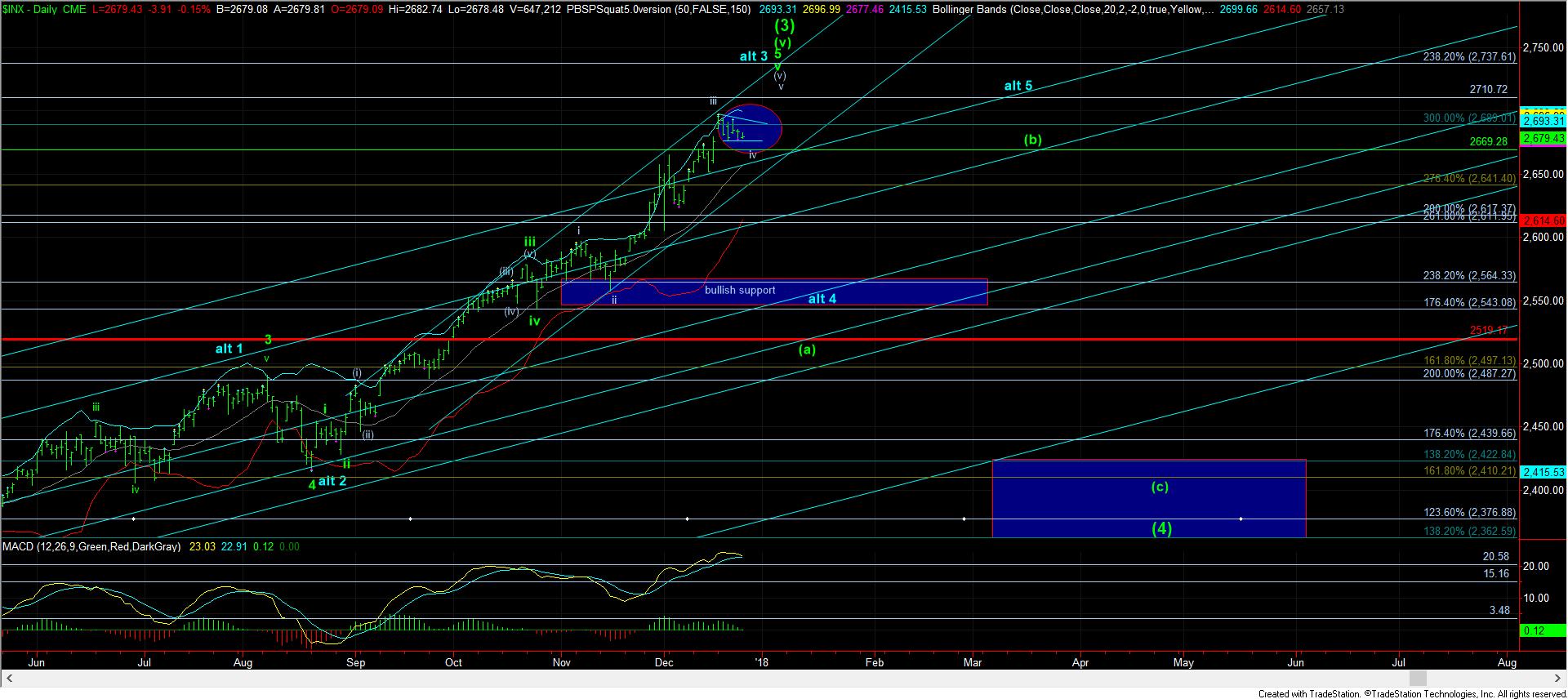 1SPXdaily