Market Refuses To Break Out Or Down
For the last week, the market has been meandering within this region between 2080ES and 2100. But, the more troubling factor is that it has given us several hints at a break out set up, but has not taken advantage of any of them. That is often a warning. However, I am unable to look down until at least some level of support is taken out.
For now, the market is still holding the 2087/88ES support. Until that is taken out we are still in a very bullish posture, which can see an explosive move higher at any time. But, I will say that if it is not seen by tomorrow, it start becoming more likely we see a pullback in blue wave (ii) before the bigger break out. So, yes, I am running out of patience with the immediate ability of the market to prove the green count.
But, should we see that break out, the set up was provided overnight and this morning with a 1-2 in wave (v) of (3), which should trigger rather soon. At the end of the day, we can even count this as a 1-2, i-ii set up in that (v) of (3), which really does not leave much more room for consolidation. Especially when you consider that we have come to the bottom of the uptrend channel on my 60 minute chart.
Also, take note how the MACD has re-set itself to allow for a bigger move higher, despite the market already being at all-time highs.
So, I will try and be a little more patient with the market, and prove that it wants to play within the green count, and take us up towards the 2150 region by the end of the month.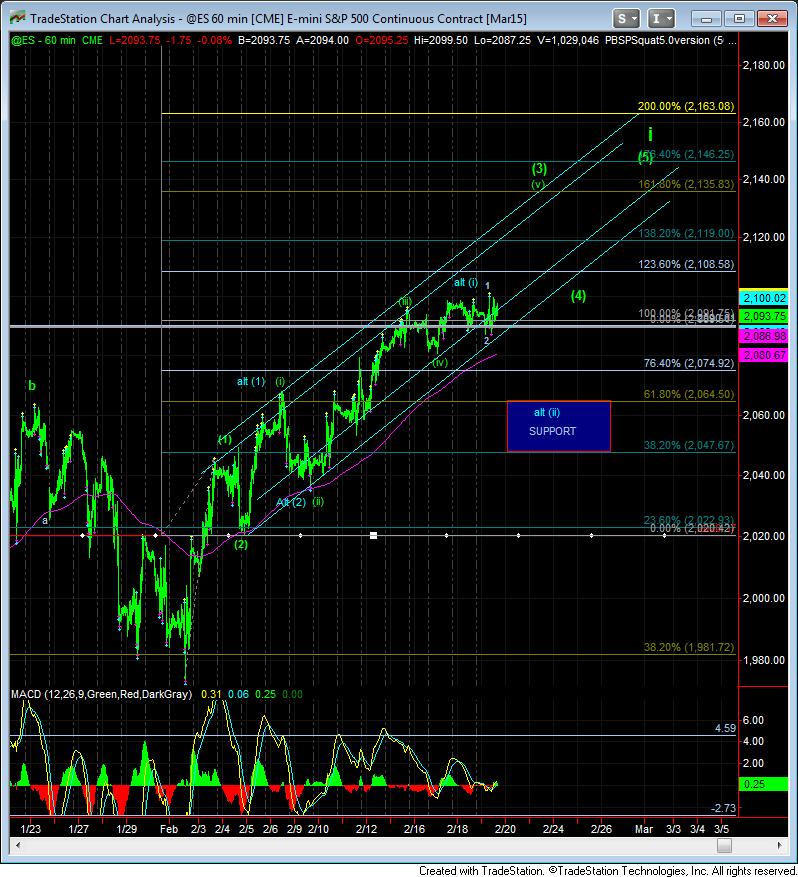 BaseCase - 60minES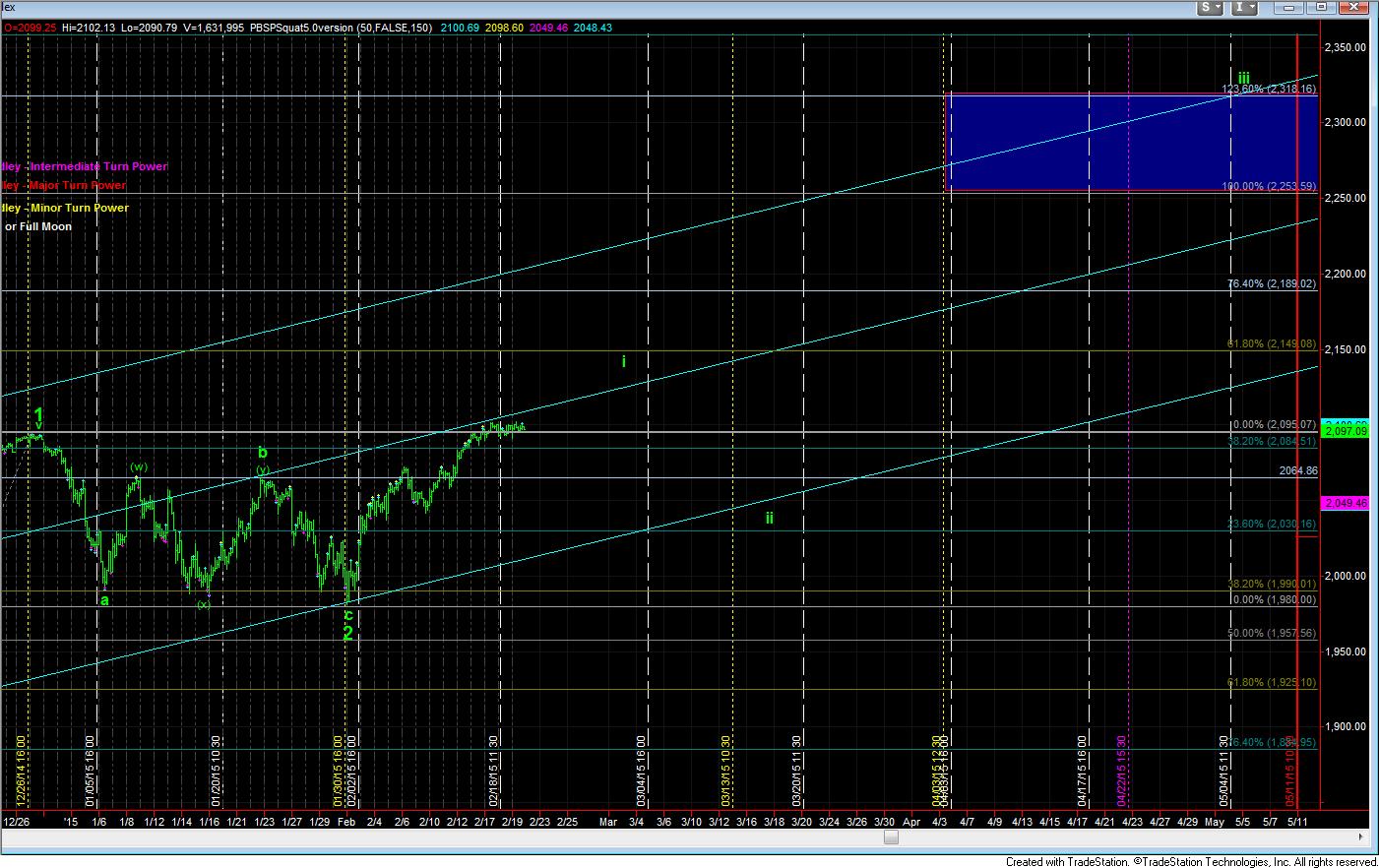 TurnChart