Market Pushing Resistance Yet Again
Seems like its déjà vu all over again. We experienced this type of rally last week, only to have it completely reversed and more the following day. Will this happen again?
The market is at a cross roads yet again. With us coming up to the 3300 region again, we must consider the potential that the wave [4] has completed in a truncated manner, with yet another incomplete downside pattern, and not attaining even the support region below us. This has been the story for the last year in the market. And, we may be seeing this again.
But, of course, the determination will be made when the market pulls back next. The attached 5-minute SPX chart outlines this structure as the corrective b-wave structure. However, the ES chart also provides a bit more detail as to how the impulsive move off the recent lows would likely play out to suggest that we have begun wave [5] of iii, as shown on the 60-minute chart as well. That would entail us moving back up towards the highs, and even potentially making a higher high to complete wave 1 of [5] of iii.
So, I think the next day or two will likely make it quite clear as to whether we have begun the next major rally phase off another incomplete bottoming structure, or if the market is going to drop in the yellow c-wave to complete a standard 4th wave pullback. The support for the standard impulsive count is in the 3278ES region, with the 3255ES level providing support for a leading diagonal wave 1 in blue.
Ideally, if the market is going to confirm a top to the yellow b-wave, then the c-wave down should begin by tomorrow, and take us down to the 3155-3192SPX region over the coming days. However, in order to make that a higher probability, we will need to see the market drop in an impulsive manner below the 3255ES region to make this a higher likelihood. The manner in which the next pullback takes shape will likely clarify the difference between these two potentials.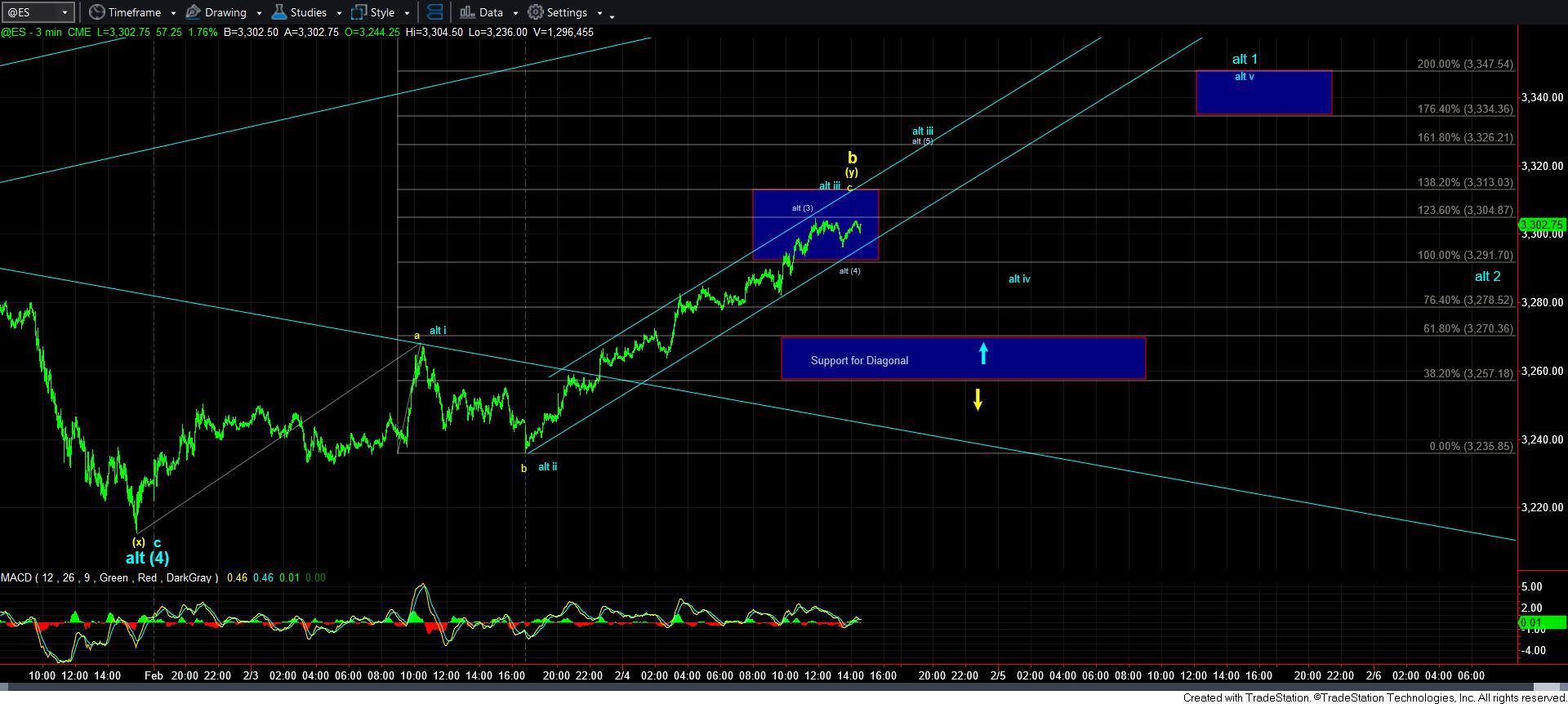 3minES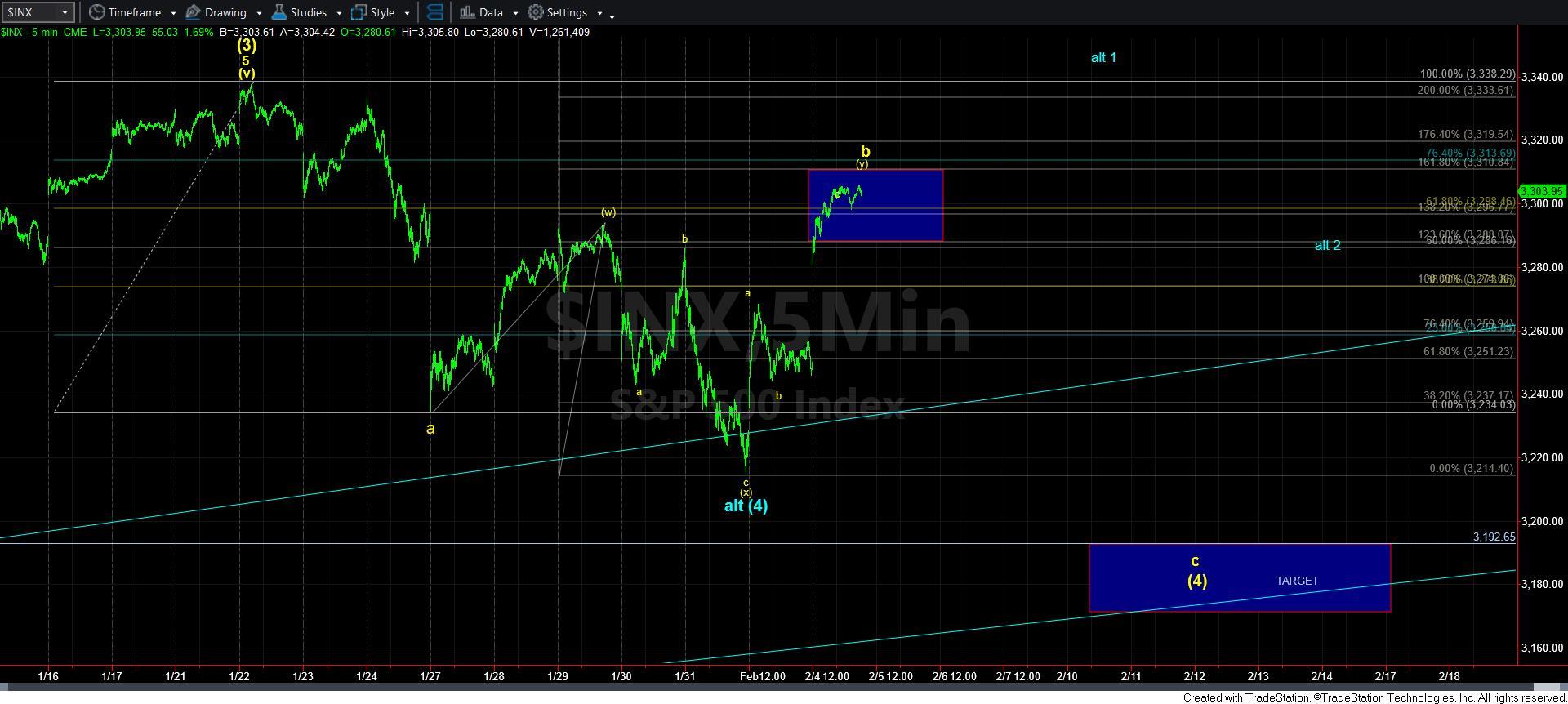 5minSPX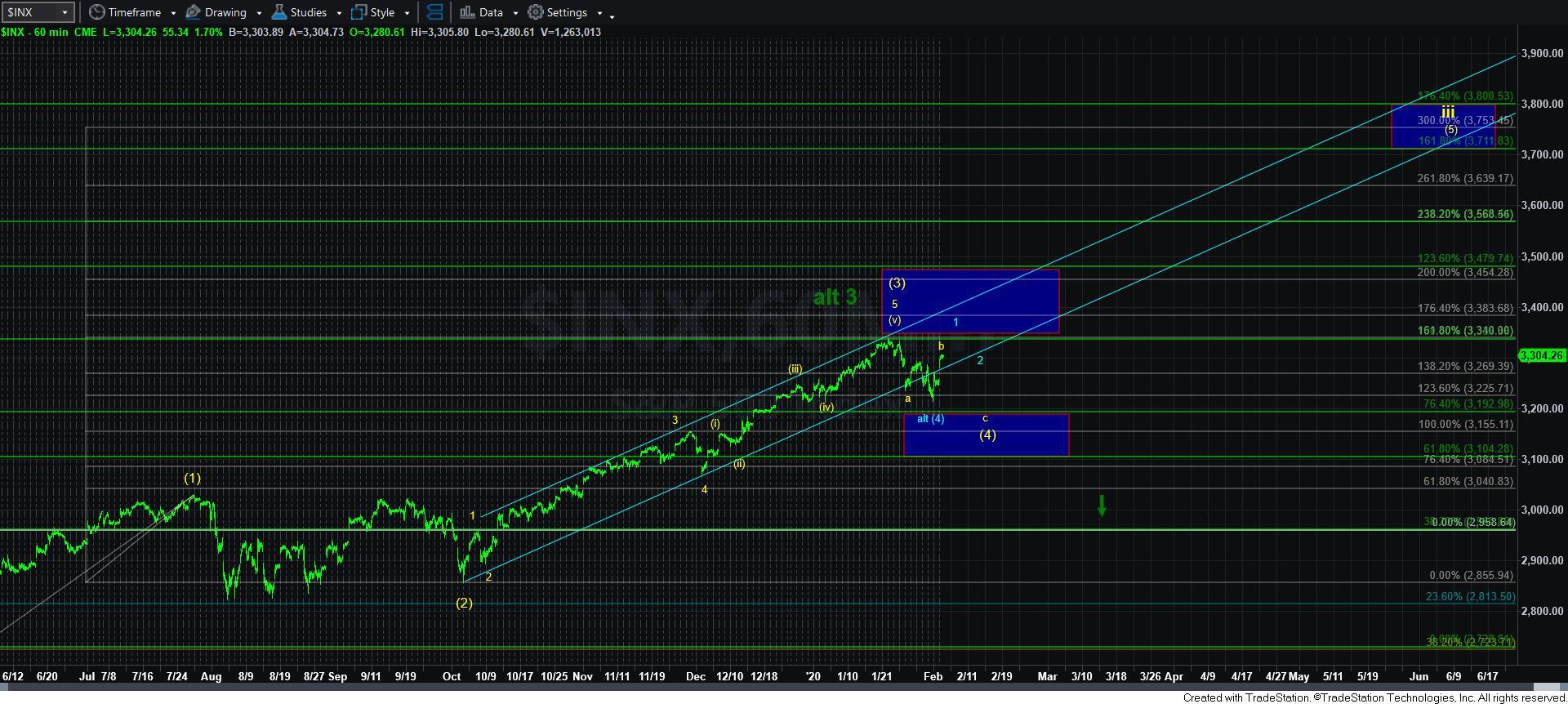 60minYellow