Market Pushing Higher But Still Not Out Of The Woods
Today we saw the market move higher breaking over the highs that were struck last week. While this is potentially giving us a very early signal that we may have found a larger degree bottom in the equity markets we still are trading under some key resistance levels and until those levels are broken to the upside we still cannot rule out that we will see yet another lower low before any bottom is struck. So until those key overhead support levels are taken out we are still not quite out of the woods in regards to a larger degree bottom being struck.
Drilling down to the smaller degree timeframe charts with the push-up over last week's high the next key overhead pivot comes in at the 4348-4364 zone. This represents the 61.8-76.4 ext of the wave i/a up off of the lows. If we can move through that zone then the 4389 level will become the next key resistance level and represents the 100ext of the wave i/a.
If we can break that 4389 level then it would give us further confirmation that a bottom is indeed in place and would open the door to a more direct move up to the 4430-4470 zone overhead for a wave iii/c as shown on the 5-minute chart. From there I would still want to see another wave iv and v to finish off a larger degree wave 1 off of the lows to give us final confirmation that a bottom is indeed in place.
If we are unable to break over the 4389 level but rather turn down on five waves then it would be an early signal that we may have topped in the green wave iv. We still would need to see a break back under the 4282 level followed by a break under the 4250 level to confirm a wave iv top. Holding under resistance and turning down on five waves would certainly be a red flag to the more immediate bullish count.
So while the move over the past two trading sessions has certainly been strong, until we can actually break over resistance we still do not have final confirmation that a bottom is indeed in place just yet. Should that resistance break and develop into a full five-wave move up off of the lows then we will have a clear signal that a bottom has indeed been struck. For now, I remain a bit cautious and will wait for the market to tip its hand as we still may very well be stuck in fourth wave chop.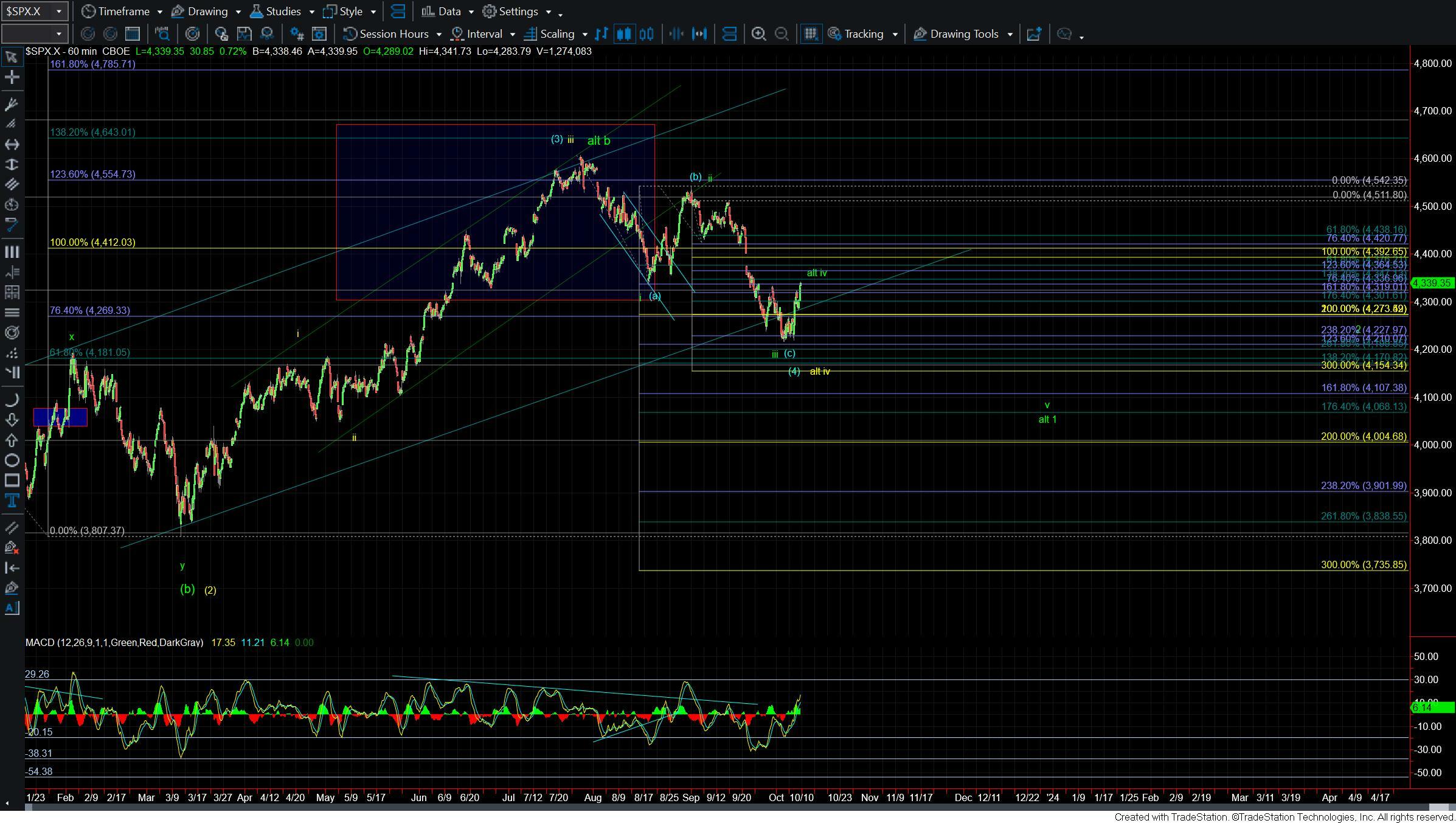 SPX 60m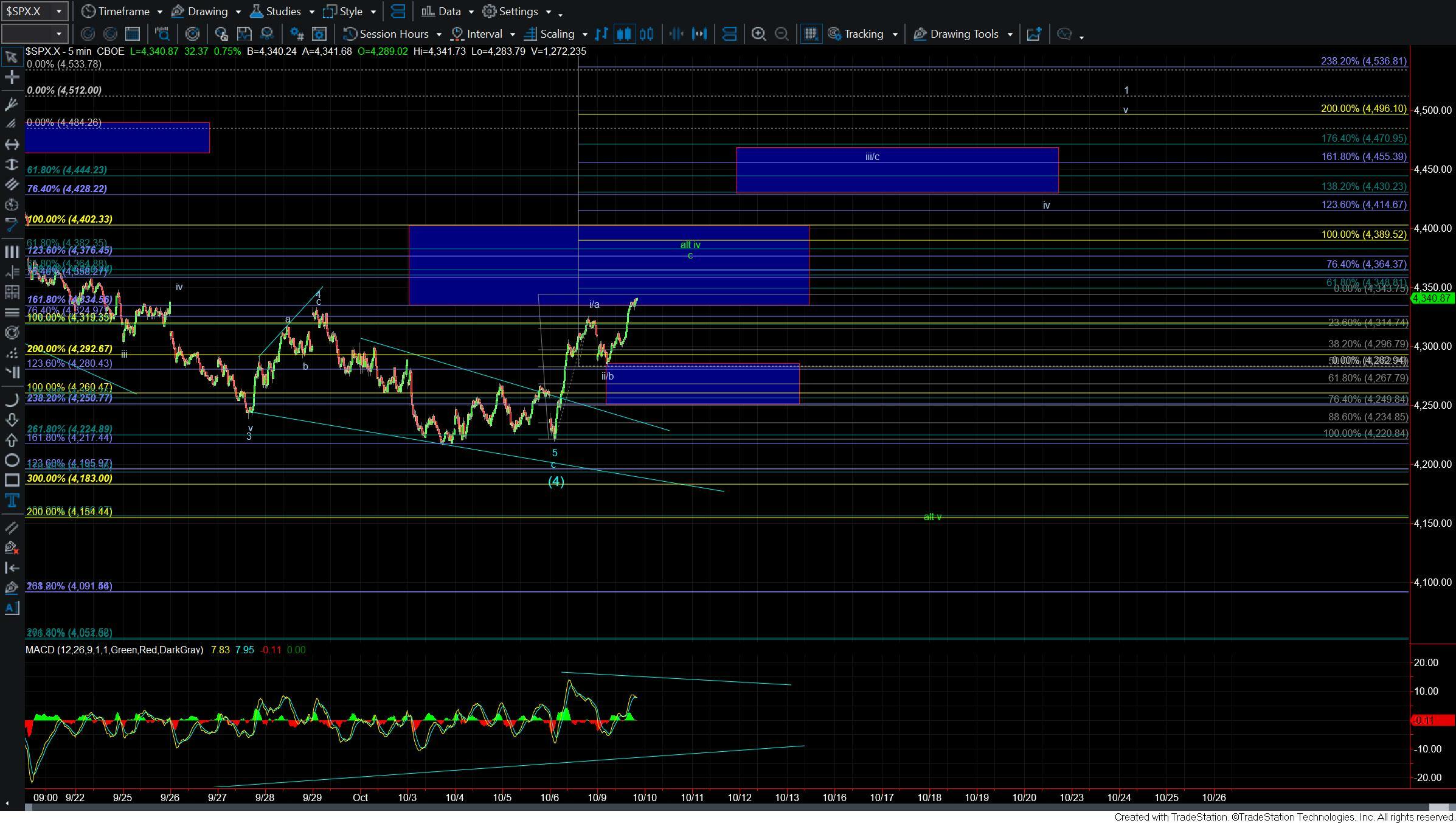 SPX 5m