Market Pushes Us To The Edge
As I write this update, the market is pushing us to the edge of a reasonable wave (iv) corrective rally within a wave iii of a standard 5-wave downside structure. By tomorrow, we will likely have the start of the next bout of selling, or the market is going to choose a more complicated alternative path.
To date, I cannot remember when the market has provided us with a standard structure. Yes, it has been that long. We have been dealing with very unusual patterns for quite some time. So, do we really believe the market is going to provide us one right now?
Well, rather than provide conjecture, allow me to tell you what I am actually seeing.
The current standard count has this rally today as an a-b-c structure for a wave (iv) within a wave iii, as shown on the 5-minute chart in green. And, as long as we hold below the 2922SPX region, then I can maintain this count as a reasonable primary count.
But, the problem with this count is that the a=c in the rally we began today projects to the 2933SPX region. That would put this count more so in the alternative realm than the primary one we are tracking. And, if that alternative does play out, then it provides us with overlap that can be interpreted in several ways. So, as I said before, if the market is going to move through this pivot by tomorrow, then we are moving back into a much more complex structure. But, my primary expectation remains for us to visit at least the 2771SPX region, and potentially even lower depending upon how the market developing over the coming two weeks.
That will bring me to a warning for those who are not nimble. If the market does move through the pivot, I can promise you that the market will become a lot more volatile, and unless you are nimble, you will be whipsawed. Moving through the pivot will set us up for a much more volatile market, and you need to recognize what that means before you attempt to trade it.
I have seen way too many traders give up a significant amount of their profits during corrective action simply because they get too aggressive during such an environment. Knowing that you are in that type of environment provides you with an advantage, assuming you know how to use that advantage in your favor.
So, for now, I am till viewing this rally as a wave (iv) within a wave iii. And, as long as we remain below 2922SPX, then I will be looking for the next 1-2 downside structure to set up our next decline phase pointing us to the 2800-2820SPX region.
However, if the market is able to move through that 2922SPX region, then I will have to view us as being within a diagonal structure, and that brings with it a significant amount of volatility. Please recognize the environment in which we reside and trade it accordingly. And, in fact, the great majority of our members should really be focusing upon the 60-minute and daily charts.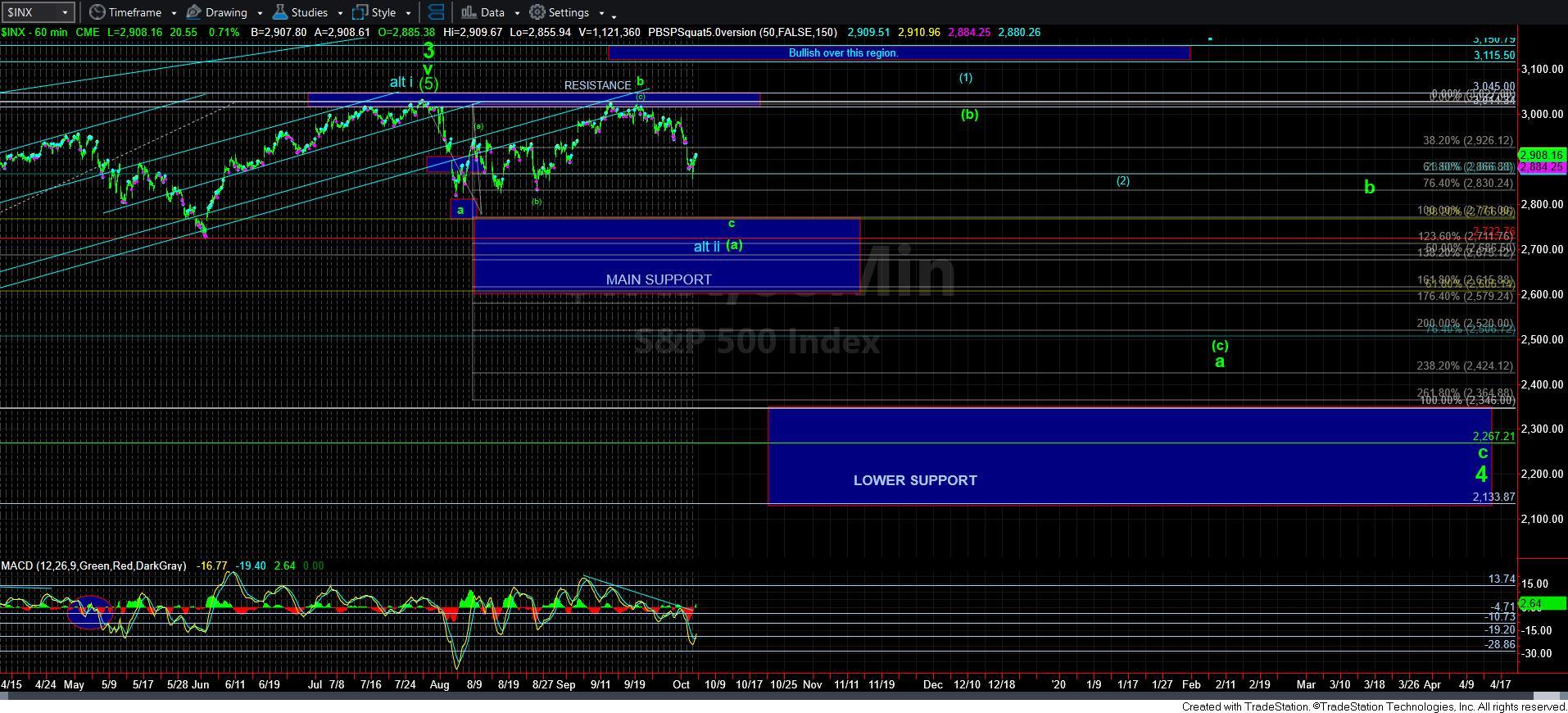 60minSPX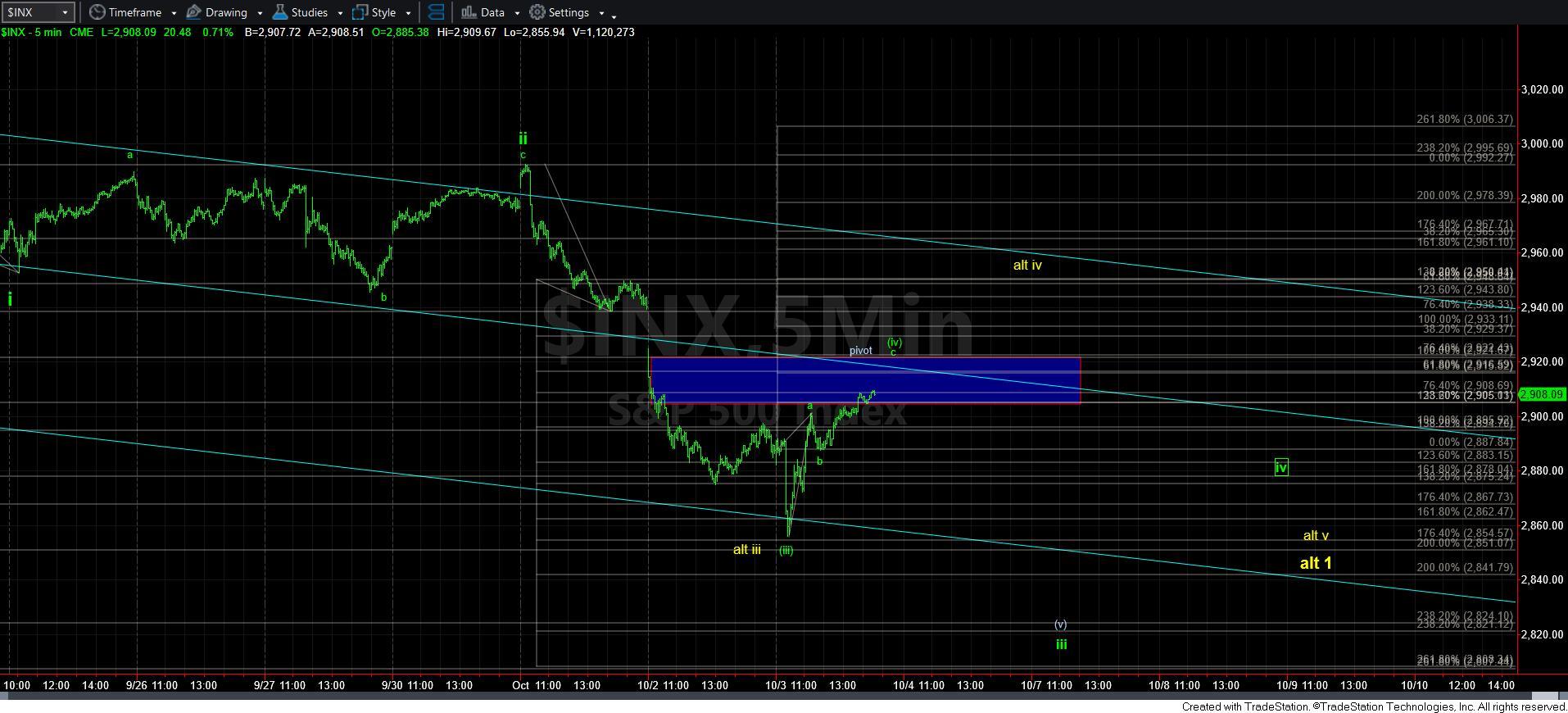 5minSPX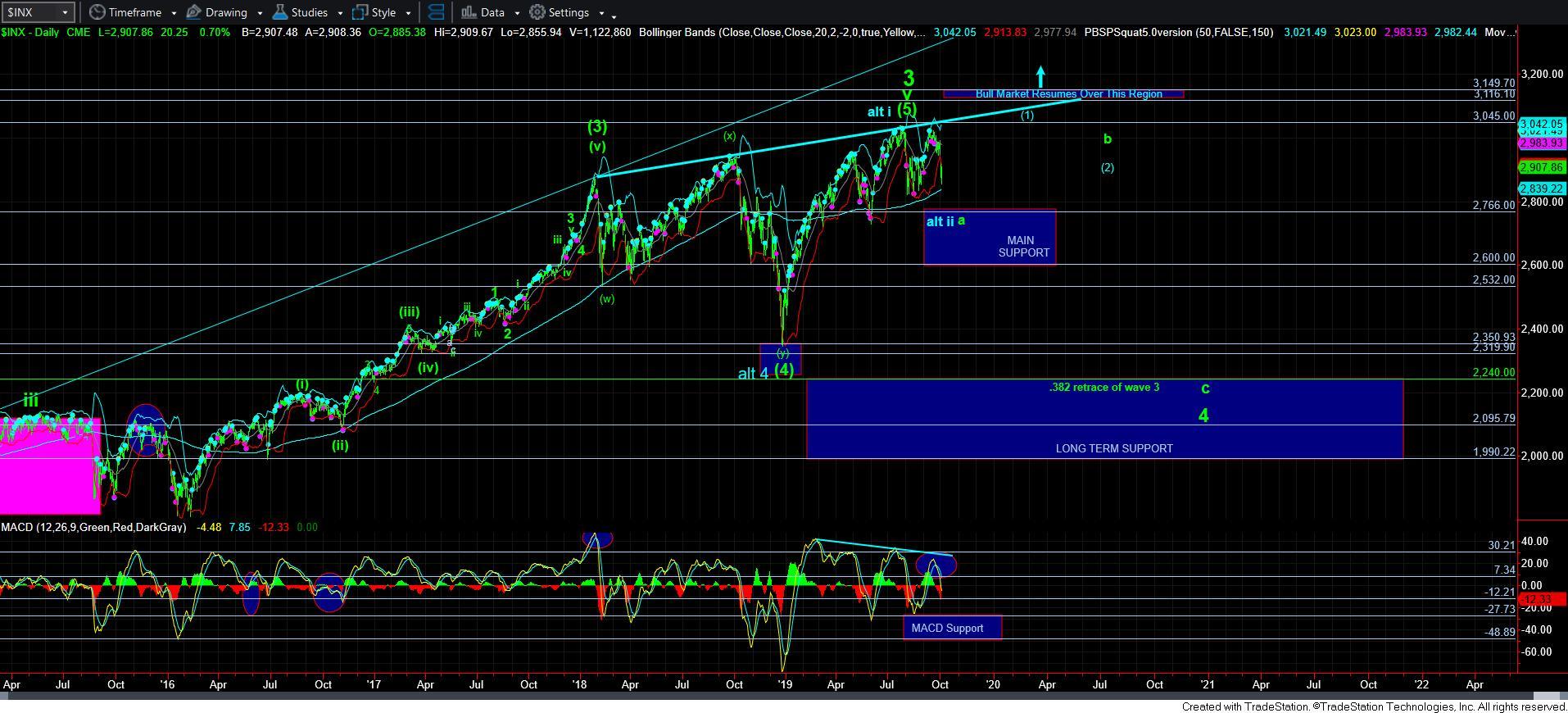 1SPXdaily