Market Push Higher And Tests The Upper Pivot
Today we saw the markets open higher and continue to push higher in the early morning session. The SPX hit the upper end of the pivot that I laid out yesterday at the 4186 level only to see a pullback right at that level in the early afternoon. The pullback that occurred was however only three waves and at the time of this writing we are now once again re-testing that upper pivot level.
As I noted in yesterday's update if we can manage to breakout over that level it will make the green count much less probably and give us the initial confirmation that we are indeed following through under the blue count taking us to new highs. Now I do want to caution that even under that blue count we likely will see somewhat sloppy action over the course of the next several weeks as this push higher under that blue count does look to be taking the form of an Ending Diagonal.
Under that blue count, I would be looking for a pullback to occur anywhere from around current levels up to the 4209 level in the form of a wave (b). Under that case support for that wave (b) would come in near the 4099-4062 zone and as long as we hold that zone I would then be looking for another wave (c) up to finish off this move.
If we were to break that support zone then it would open the door for a larger top being in place either under the green count or potentially all of the wave 5 under the blue count.
For now however and as long as we are able to hold over support I am still leaning towards this seeing another push higher before finding an ultimate top.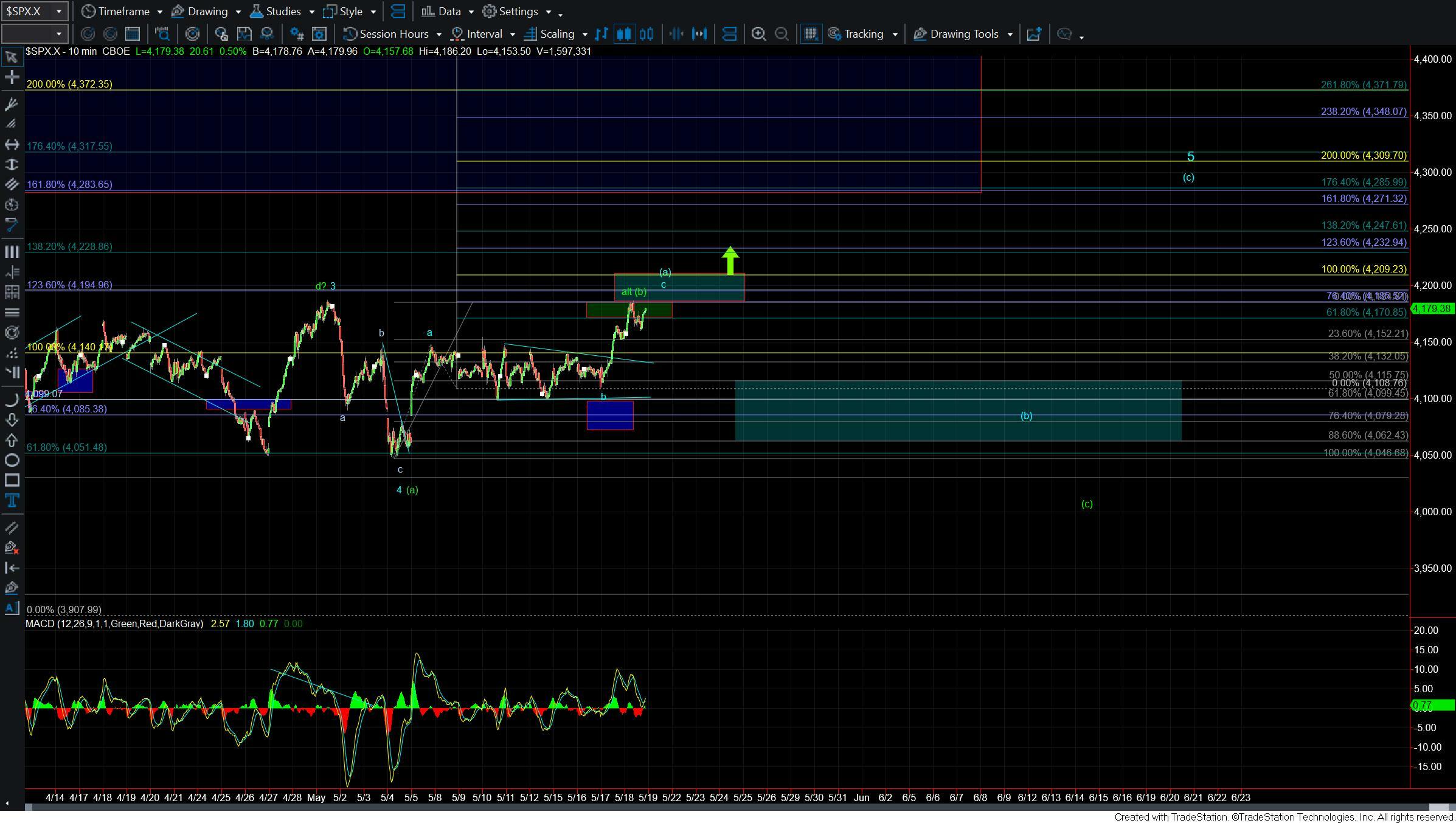 SPX 51812 10m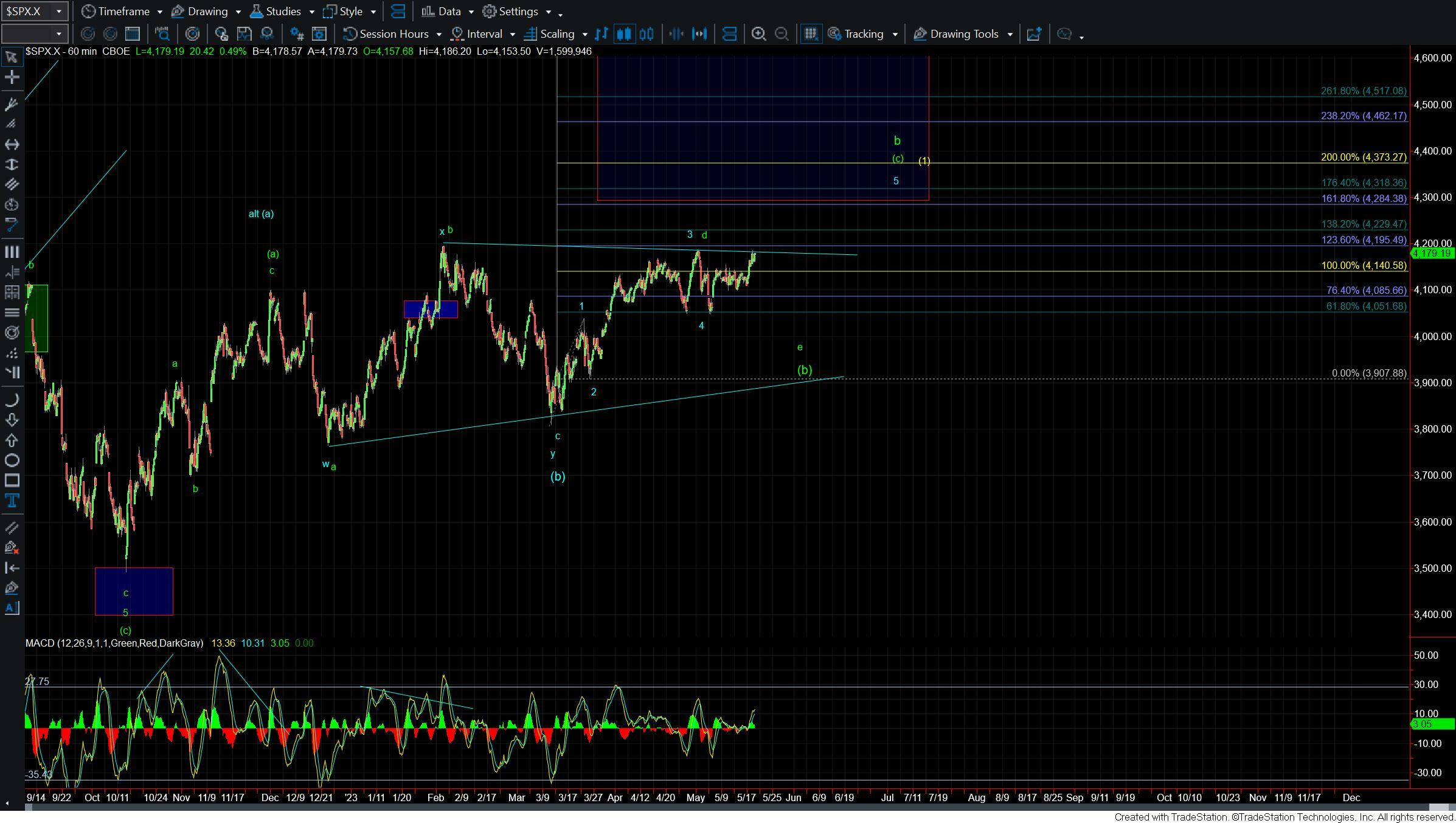 SPX 51812 60m