Market Providing Another Buying Opportunity
Today we saw the markets continue to push lower giving us a deeper and more standard pull back into the support zone for the micro wave 2 that we have been watching for several days and is shown on the 10min SPX chart. At the time of this writing, we are currently sitting just over the 50% retrace level which comes in at the 4340 level. We do however still need to see a full five-wave move to the upside to give us initial confirmation that we have indeed struck a bottom. That should then be followed up with a push back up over the 4393 high and then through the 61.8-76.4 extension pivot level of the wave 1. Currently, that pivot sits at the 4407-4423 zone but it will change if we do see a bit of a push lower before completing the wave 2. So with that and until we see that full five up off of the lows I still can't fully rule out that we still will see another minor push lower towards the next key fib below at the 4327 level but there is still nothing to suggest that the alternate counts have increased in probability at this point in time.
I do want to reiterate what I noted yesterday in regards to this action to the downside which is that pattern is still clearly corrective which is supportive of the green primary count which should still resolve higher vs. seeing this make a larger degree top per the yellow count. The pattern on the VXX is still also supportive of seeing higher levels on the SPX count per the green count vs. topping in the alternate yellow count and the VXX is still sitting under its ideal resistance zone in the 30.27-31.79 range.
Furthermore, the MACD on multiple timeframes is also looking quite oversold and reset here. So with all of these factors in play, the setup and opportunity to the upside with proper risk management is certainly looking positive here. Invalidation of this setup would occur with a break back down below the 4286 low at which point we have to look towards the alternate paths that I have been laying out in purple and yellow over the past week. Holding over support and the lows struck last week however should take us up towards the 4500-4550 zone in the near term for wave (iii) with targets for the wave 3 of larger wave (5) closer to the 4600 area.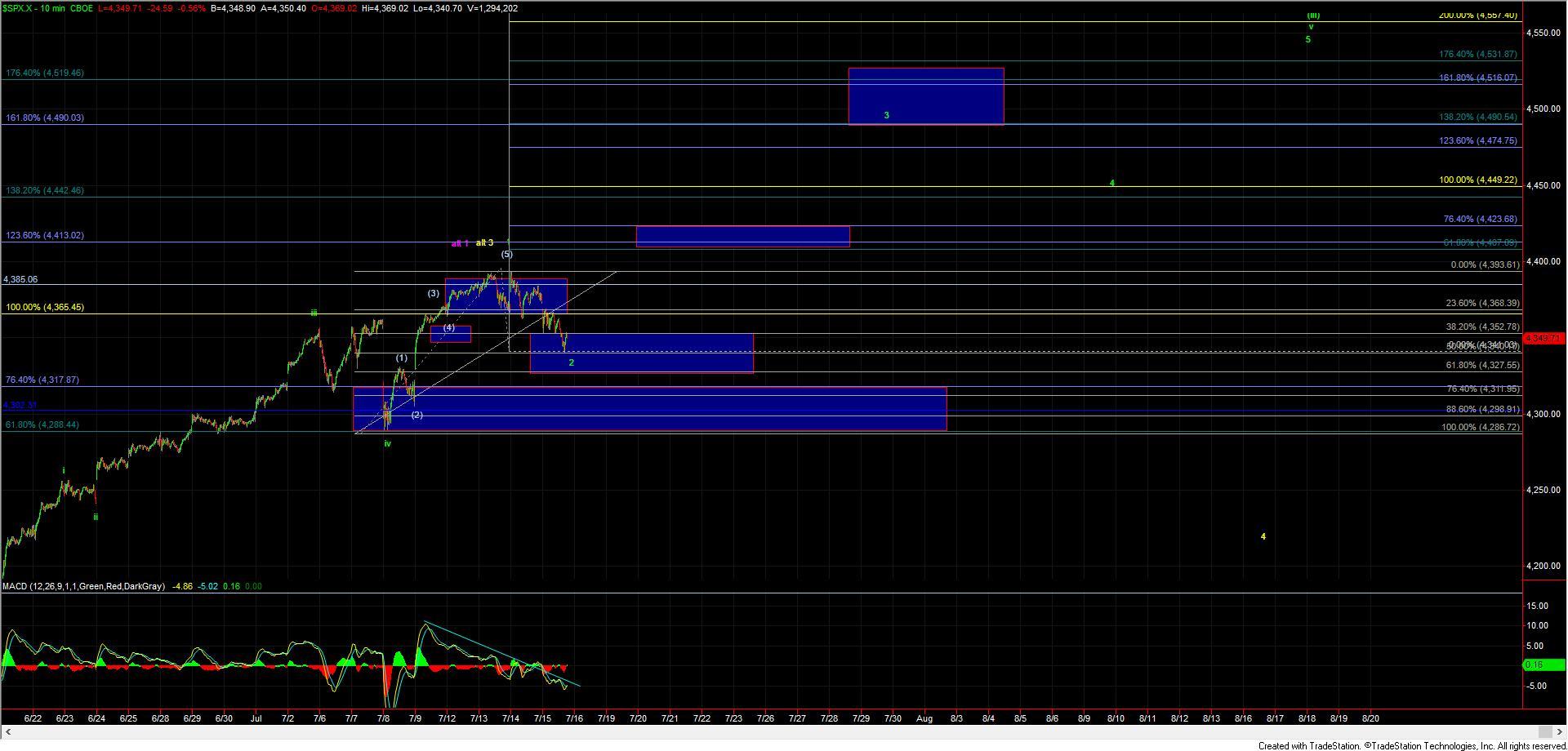 SPX 10m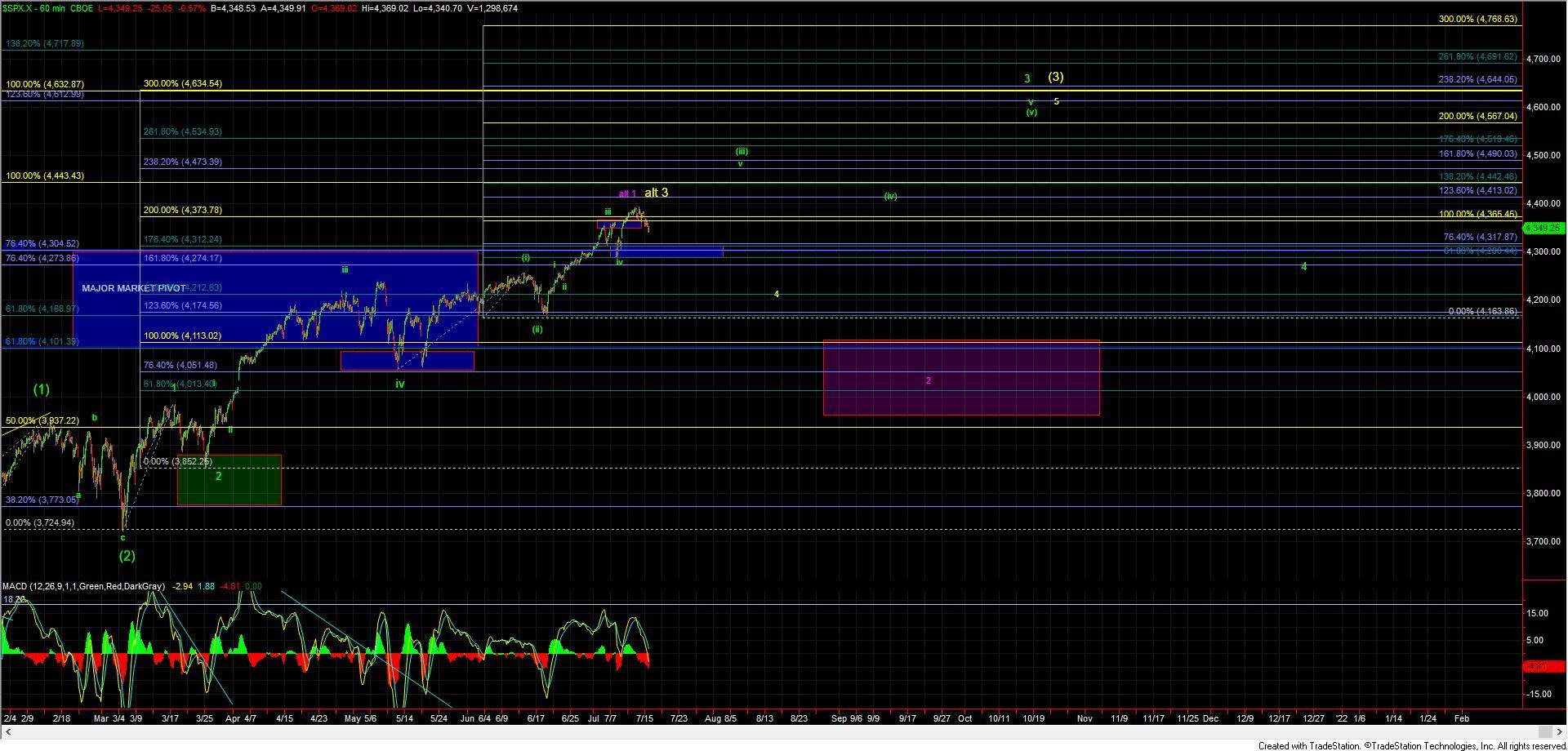 SPX 60m