As noted yesterday, the market was going to be imminently tested. And, it passed its test in typical 3rd wave fashion by providing us with a gap up through the downtrend channel.
With the current action seen, my expectation is that we are likely going to subdivide higher this week, and potentially into next week as well, as long as we remain over the 2437SPX region. In fact, it would take a break back below the 2431SPX region to suggest this upside pattern may not likely follow through towards 2500SPX.
As you can see from the 5-minute chart, we are likely heading up towards the 2452-55SPX region to complete wave 3 of iii in wave 5 of (v) of (3). But, as I noted last week, one may want to seriously reduce their exposure once we move into the target for wave iii as it is certainly possible that this could be all we get in this 5th wave.
Also, consider that the closer we get to our upside target region, the closer we get to striking a top which "should" begin a larger degree 4th wave pullback, which will likely take us back towards the 2300SPX region. While we certainly can see extensions pushing us towards our target box higher, my larger degree expectations suggest that there is potentially more room to the downside than there is to the upside at this point in time. Moreover, while I am not suggesting one shorts this market, as it has not been kind to short traders, I would suggest one lighten up on their positions as we head to our target region.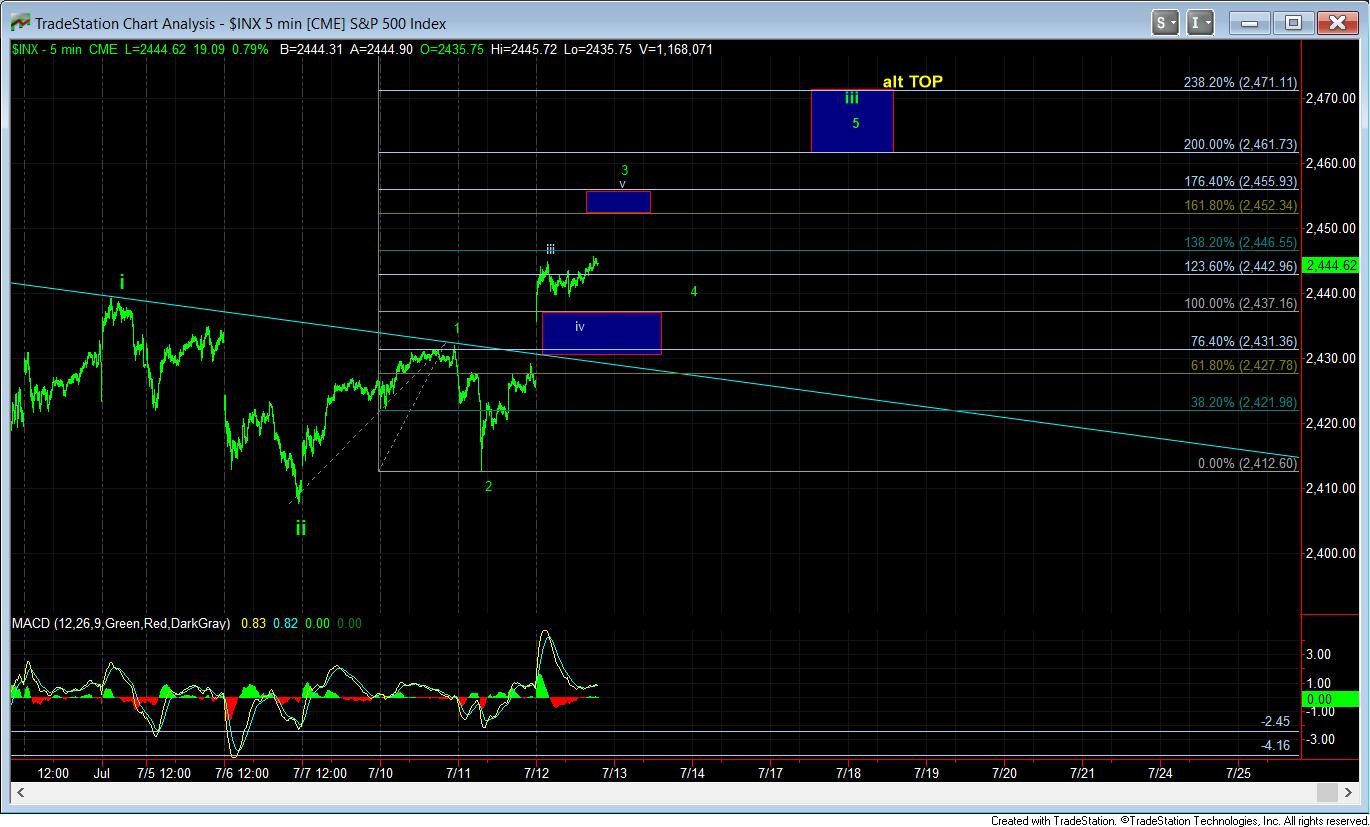 5minSPX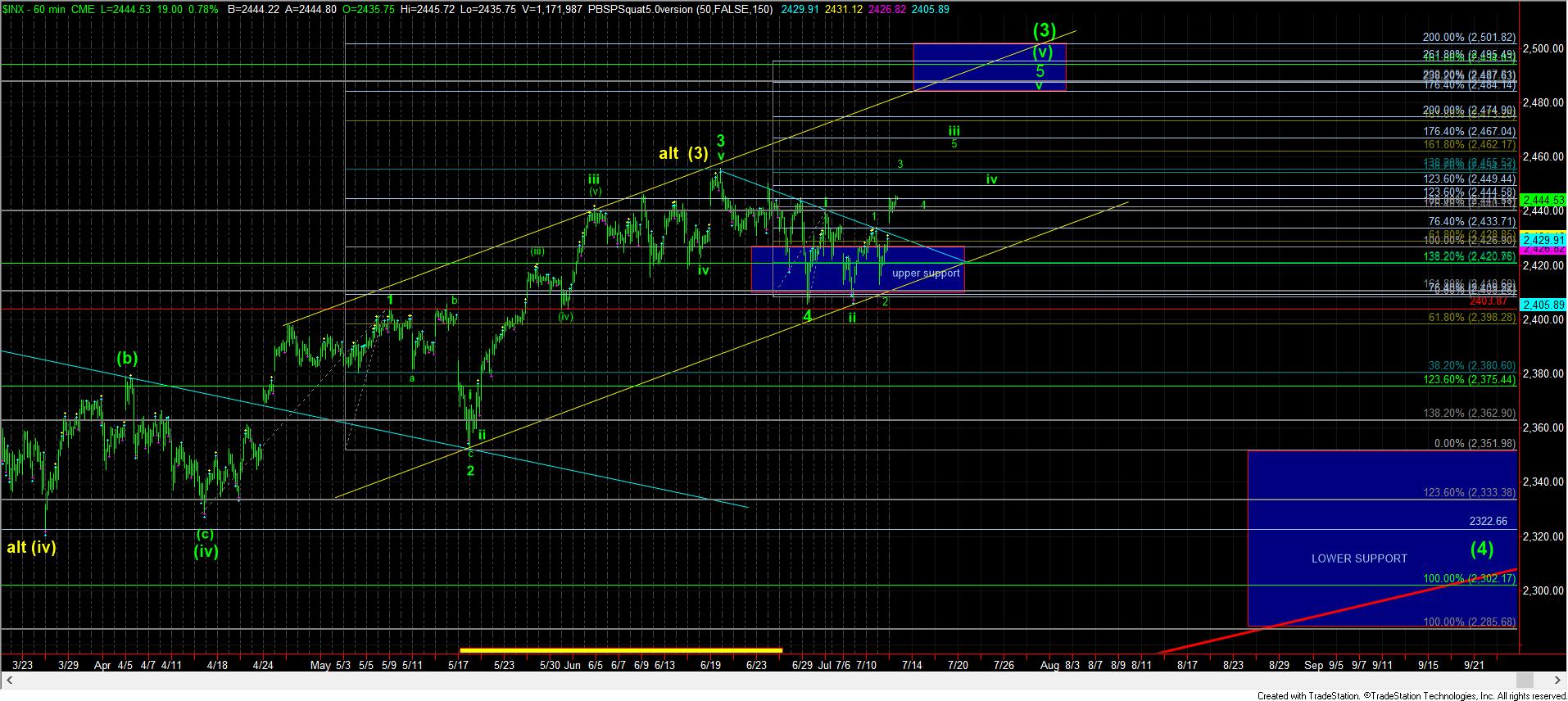 1-60minuteSPX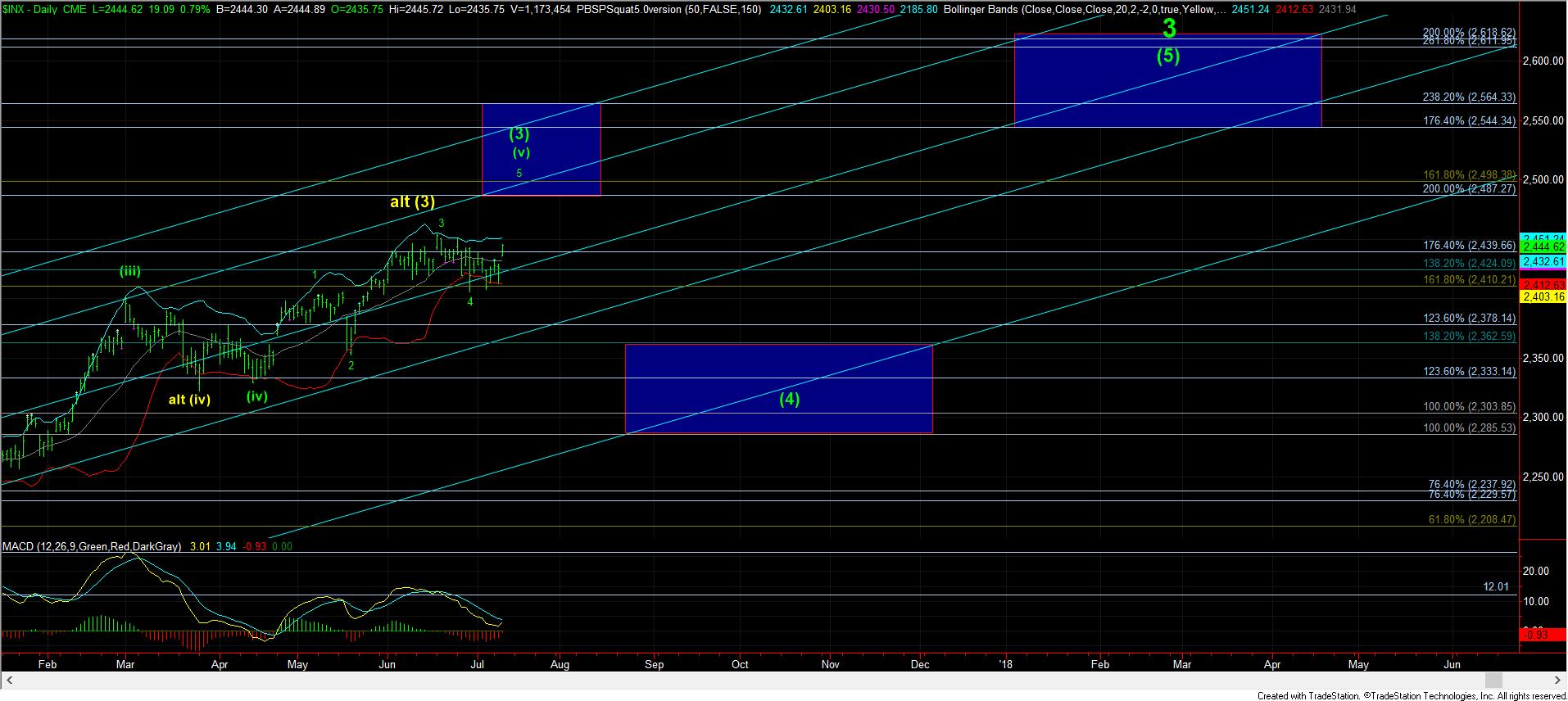 1SPXdaily