Market May Still Have Another Trick Up Its Sleeve
While we still remain below the 2680ES region, and can still see a drop down to the 2600 region, I am losing confidence in the current set up to take us below 2585SPX. This means that we may actually finally see that rally over 2800SPX again in the c-wave of (b).
There are a number of charts I have been watching which suggest that a larger degree rally can still be seen before further weakness. Yet, I cannot rely upon that as long as we remain below the 2680SPX resistance.
In the current set up, we still can decline down to the 2585-2600 region, and it still may be a b-wave bottom, as presented in yellow. The two ways which the market can indicate this potential presented in yellow is by directly breaking out through the 2680 region, and completing 5 waves up to the 2720-40SPX region, or by dropping back down to the 2585-2600 region, and then rallying back through the 2660 region with a 5-wave structure.
So, clearly, I cannot say we have a solid long set up when we sit just below the 2680ES region right now. Rather, the downside is favored as long as we remain below resistance. Yet, due to the size of this consolidation, I am more strongly considering that yellow count, but need some form of confirmation, as outlined above.
Until such confirmation is seen, pressure remains down to the 2600 region still. And, yes, the market is still quite treacherous at this time. But, I think once we resolve whether the market wants the bigger a-wave down to the 2450-2500 region, or whether it waves a c-wave rally to complete a bigger (b) wave we should have an easier time navigating the smaller degree structures.
You see, should we remain below resistance, we continue to target 2450-2500 for a larger degree a-wave of wave 4. However, if we can take out resistance with a 5-wave structure, then it clearly points higher in the c-wave of (b) presented in yellow, which then should point us down to the 2500-2550 region in the (c) wave, and possibly even directly down to the 2200 region, depending upon whether we can fulfill the 2011 fractal-type rally to the 2900 region.
So, until the bigger structure as to where the (b) wave truly resides is cleared up, trading this market will remain treacherous and can still present us with further whipsaw. Please trade (or not trade) accordingly.
I want to take this opportunity to wish all of you and your families a happy and safe Thanksgiving holiday.
5minES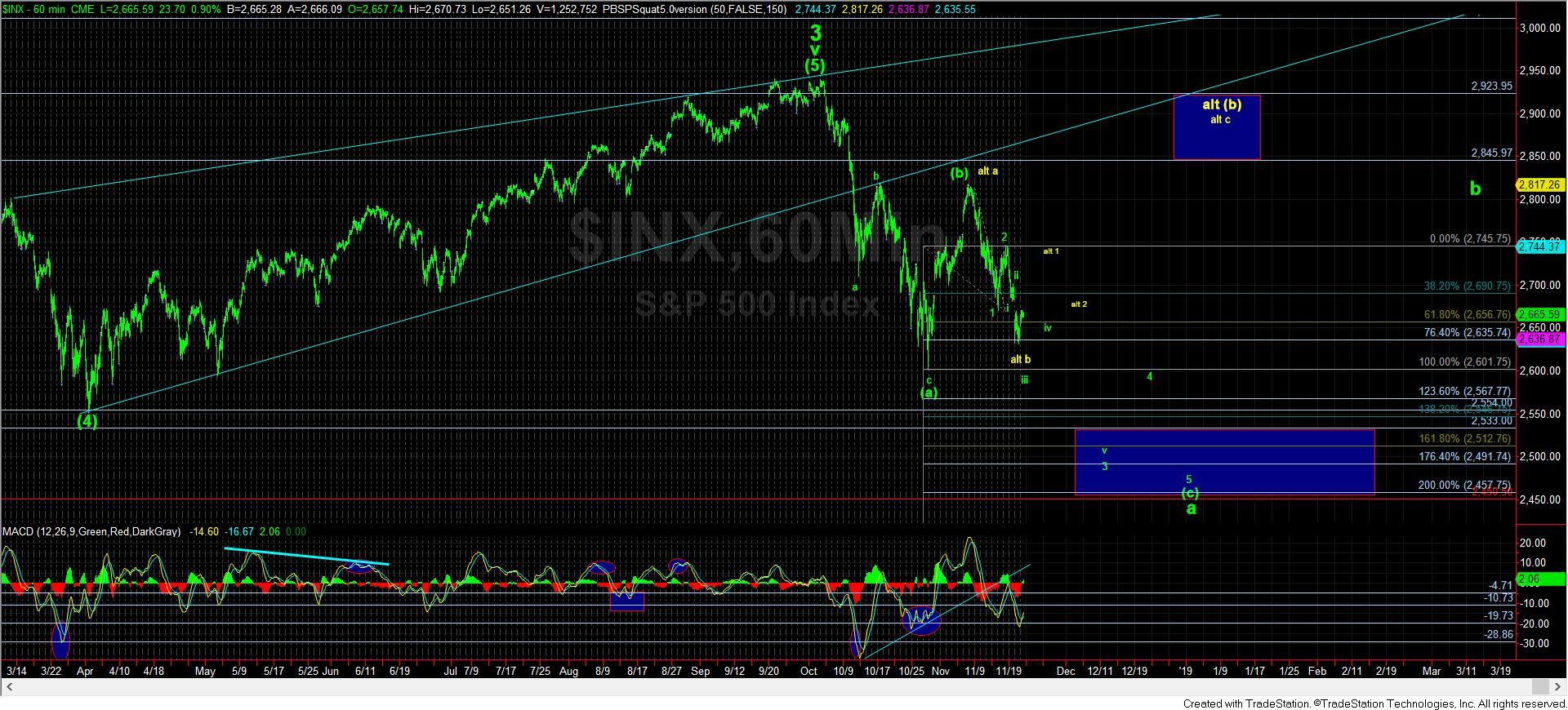 60minSPX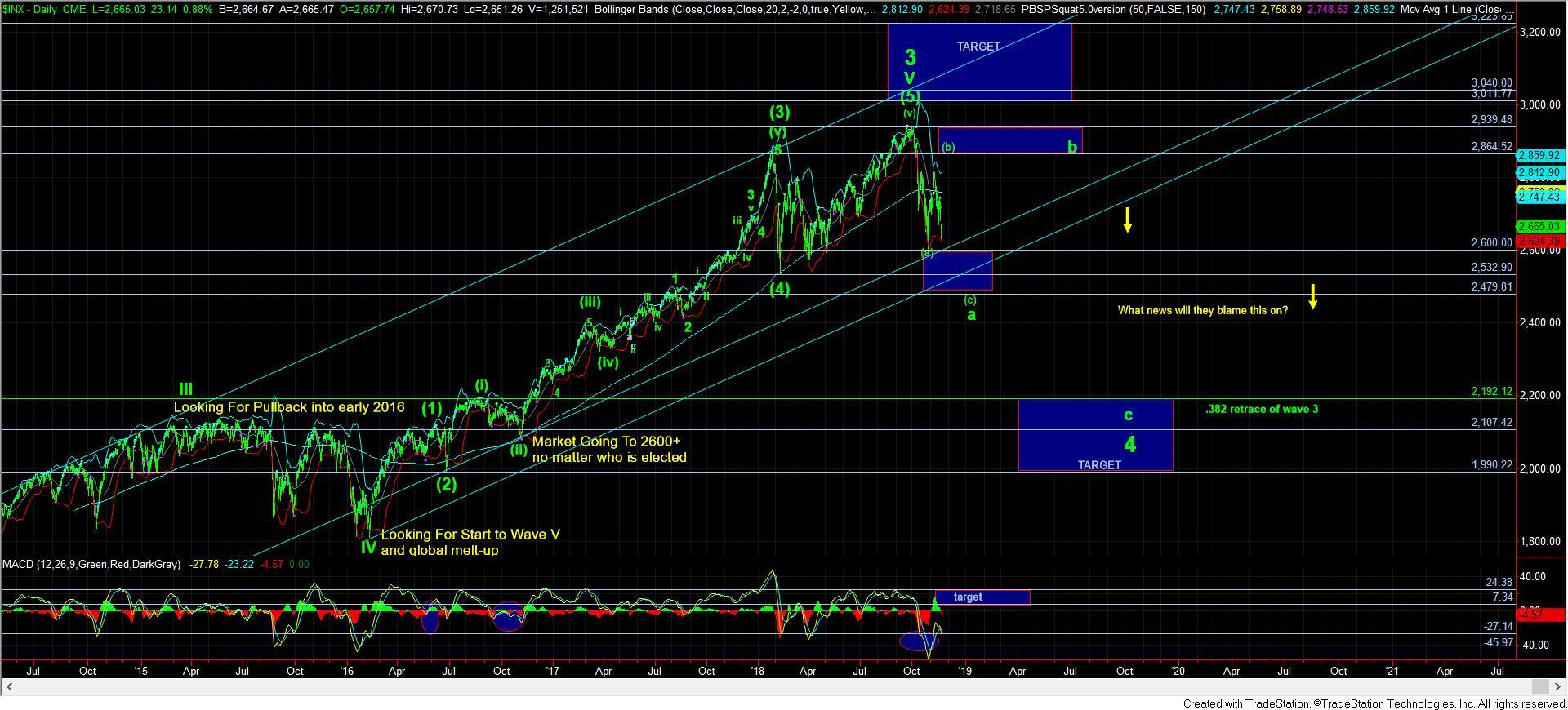 1SPXdaily