Market May Provide The Answer Tomorrow
With the downside movement today below 2094SPX, the market has now signaled that either the green or red count is what we need to track.
As of my writing this, the market is barely holding on to an impulsive count which would suggest the red count for the larger degree 4th wave is in progress. However, should the market take out the 2097SPX level, it makes it much less likely that we are in that impulsive count to the downside.
Tomorrow, we will either see the market break an impulsive count, or continue down to complete 5 waves off the recent high. Should we break the impulsive count, and then take out Friday's high, my target will be 2175-2190SPX, with today's low being the bottom of green wave ii.
So, we are getting much closer to a strong signal, but not there just yet.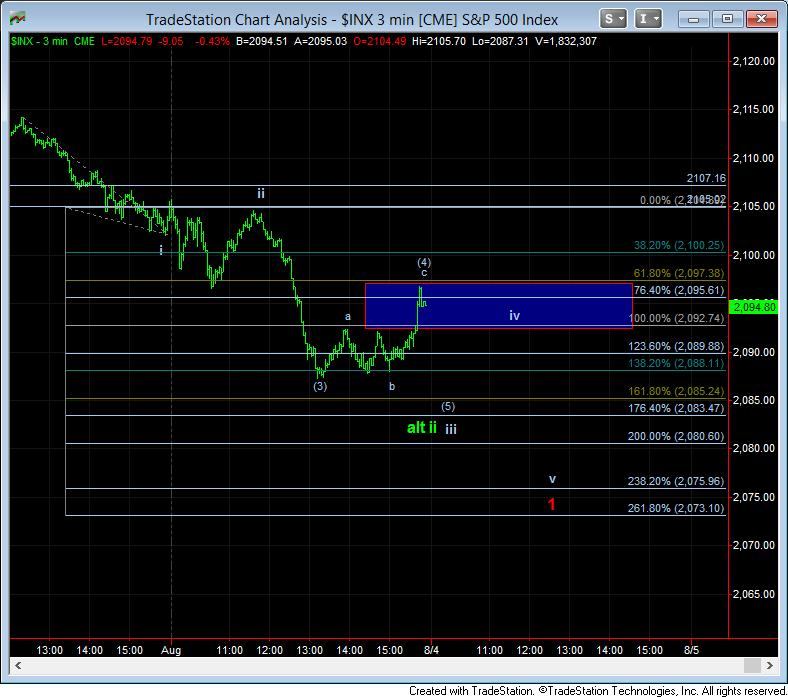 3minSPX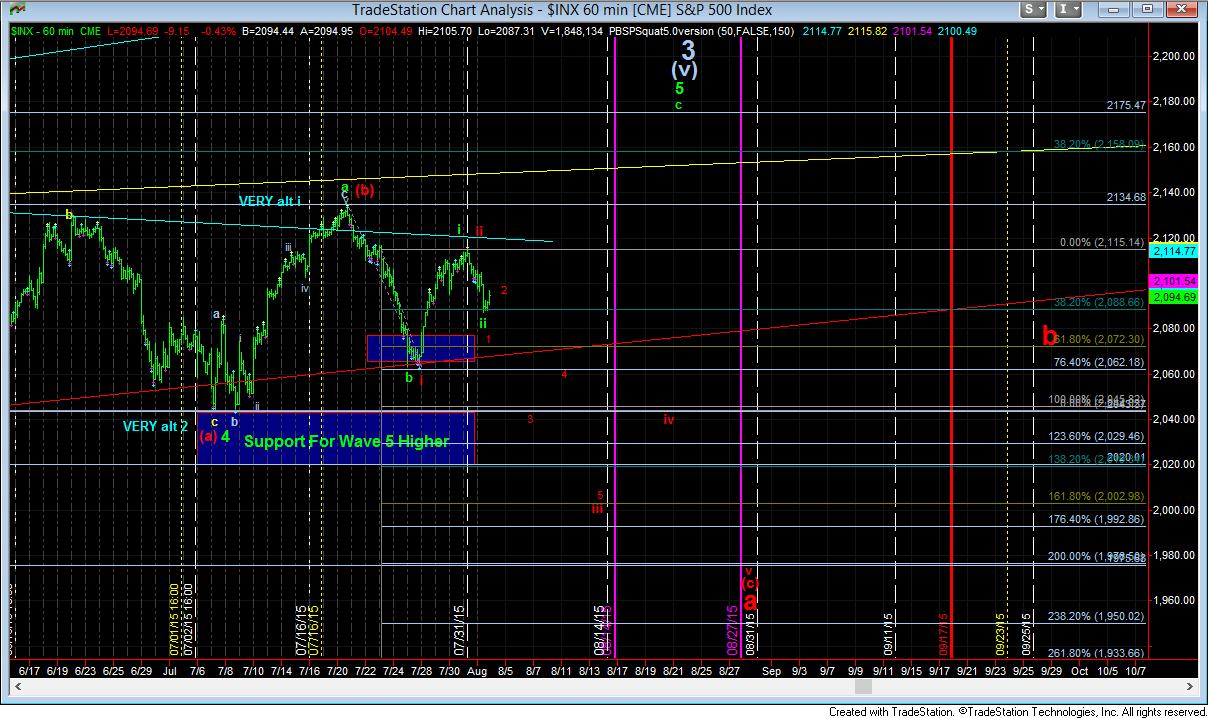 1turnchart