Market Leaving Us In Suspense Until Next Year
For the last two days the market has done something it has not done in several weeks – move sideways. And, amazingly, it has kept both potentials on the table based upon the micro structure I have been analyzing the last few days.
Unfortunately, there are times we will have to wait for the market to make the next move, and this one of those times. What is also unfortunate is that we will have to wait until next year until the market makes its next move. (smile).
A break down below this past Friday's low can begin to develop as wave i down in wave 5 to lower levels. However, as I outlined over the weekend, if the market does not follow through to the downside in impulsive fashion, or if it rallies towards the 2560SPX region next, then the probabilities begin to swing towards the bottom of the a-wave of wave 4 being in place, with the next drop in the market being the b-wave of the (a) wave of the larger degree b-wave rally. Yes, I know that sounds quite complex, but b-waves are quite complex.
So, all that is left at this time is for me to, again, wish you and your families a new year blessed with happiness, health, prosperity and personal growth.
See you all next year!
5minSPX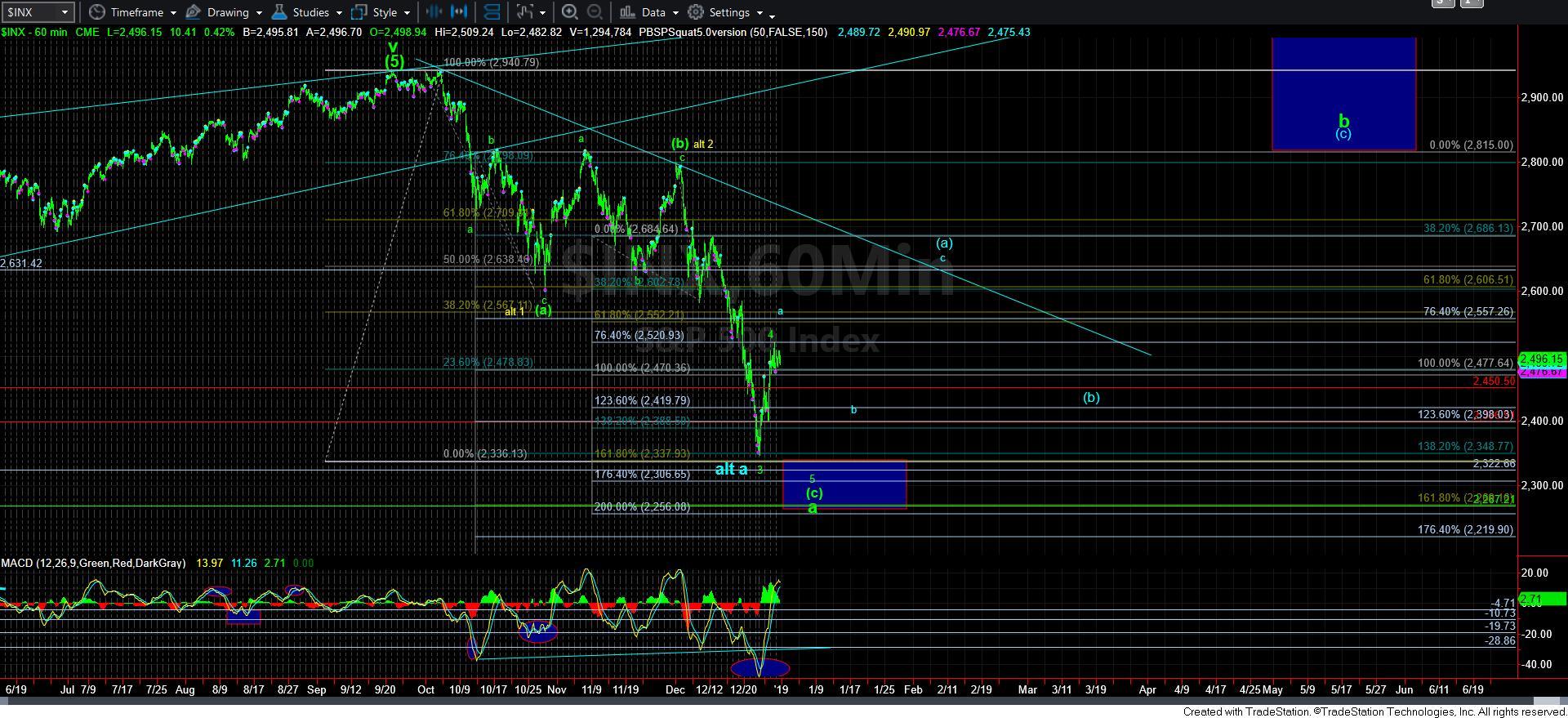 60minSPX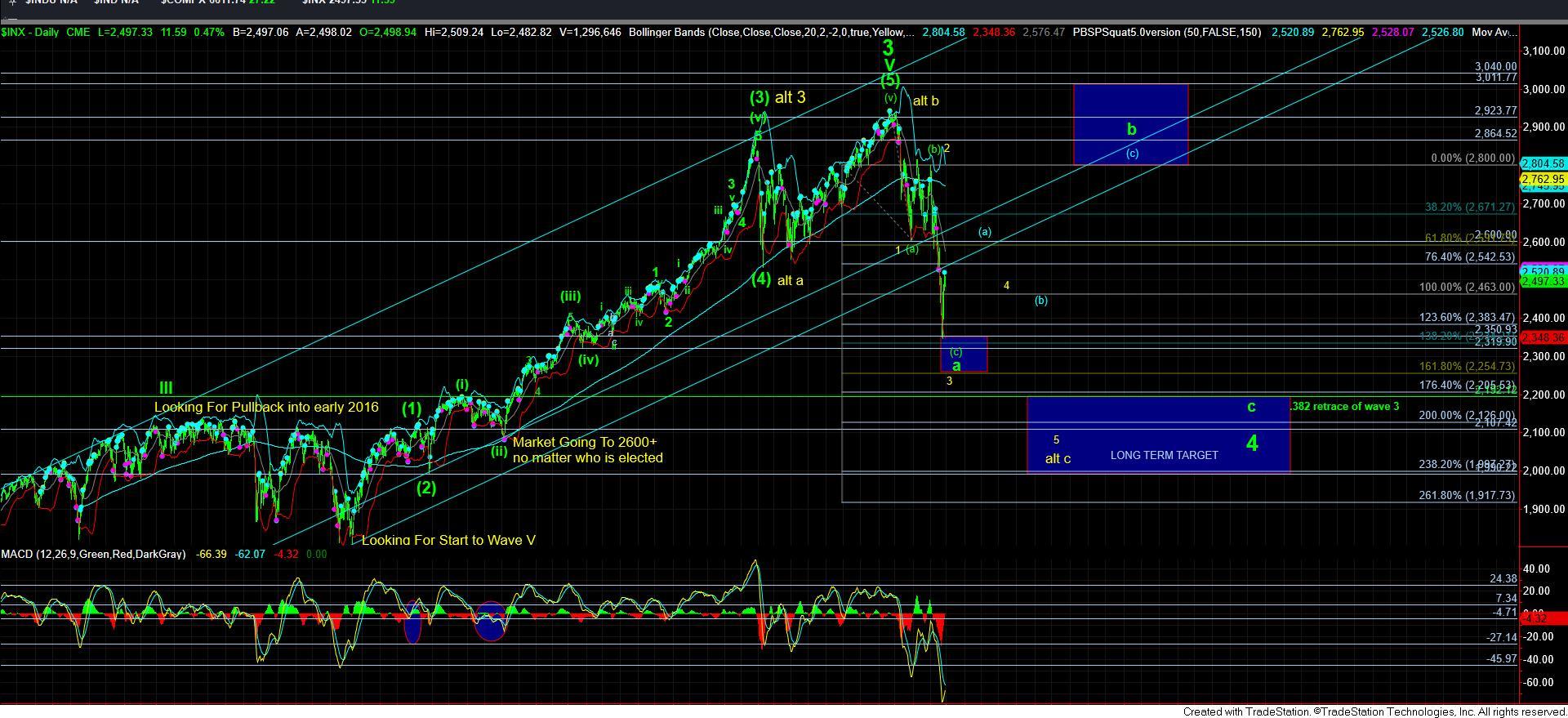 1SPXdaily