Market Leaving All Potentials On The Table
When we came into the market today, I noted early this morning that I want to be able to take the [a] wave off the chart today with a break out to 2800+. Unfortunately, the market is just barely holding onto that potential.
But, I am going out on a ledge with today's action, and clearly moving the floor in the market up to 2750SPX, with upper support in the 2770SPX region. So, it would take a break down below 2770SPX with follow through below 2750 rather soon to keep this [a] wave high as still a potential for an alternative count for me right now.
That means that as long as we remain over the 2770SPX region, the market is still poised to rally higher to 2820-40 for wave [iii] of 3 in the FOMO count. And, once we move up to at least the 2810SPX region, then I can set the floor to the market in the 2770SPX region.
So, Mr. Market does not have much more time to tell us if this consolidation is just setting up a run over 2800, or if it is simply distribution before the [b] wave pullback finally begins in earnest.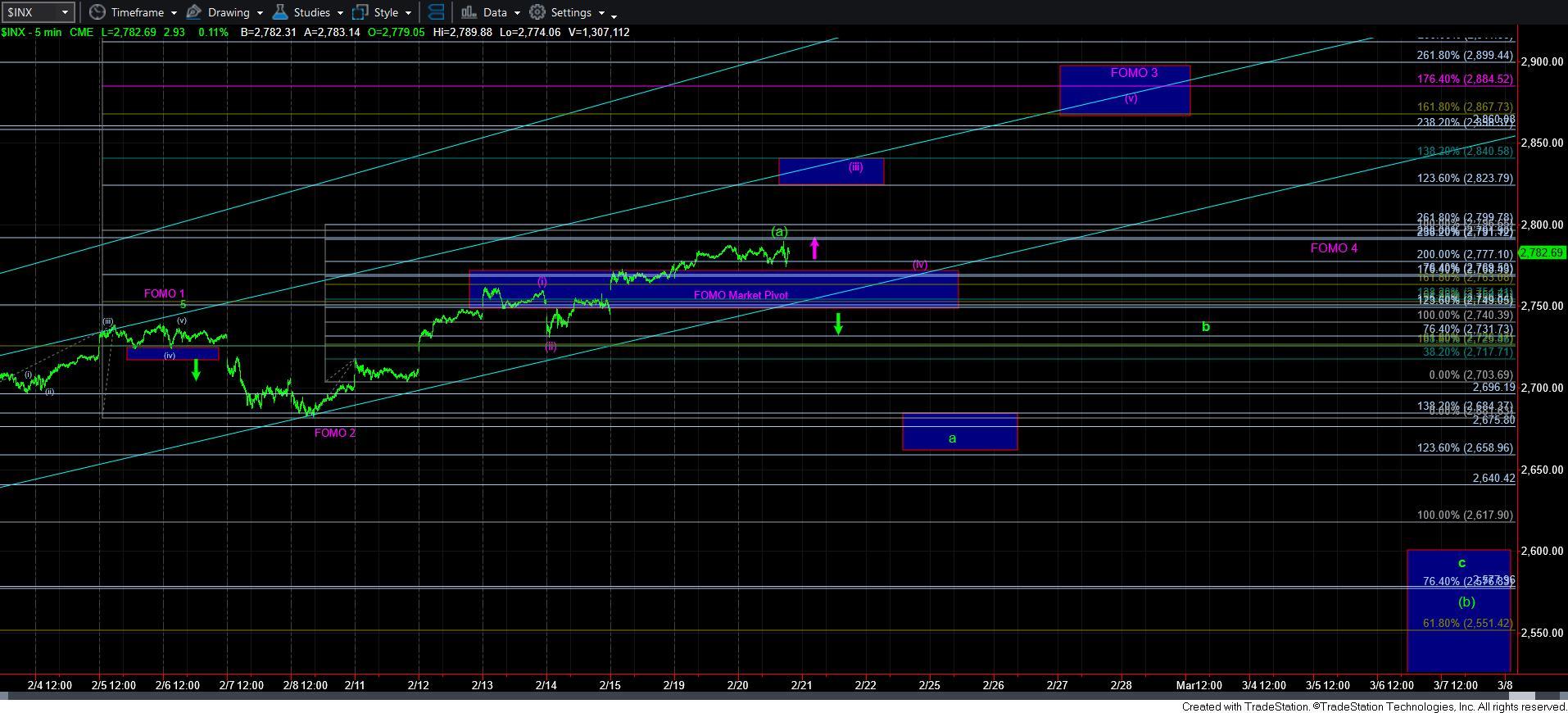 5minSPX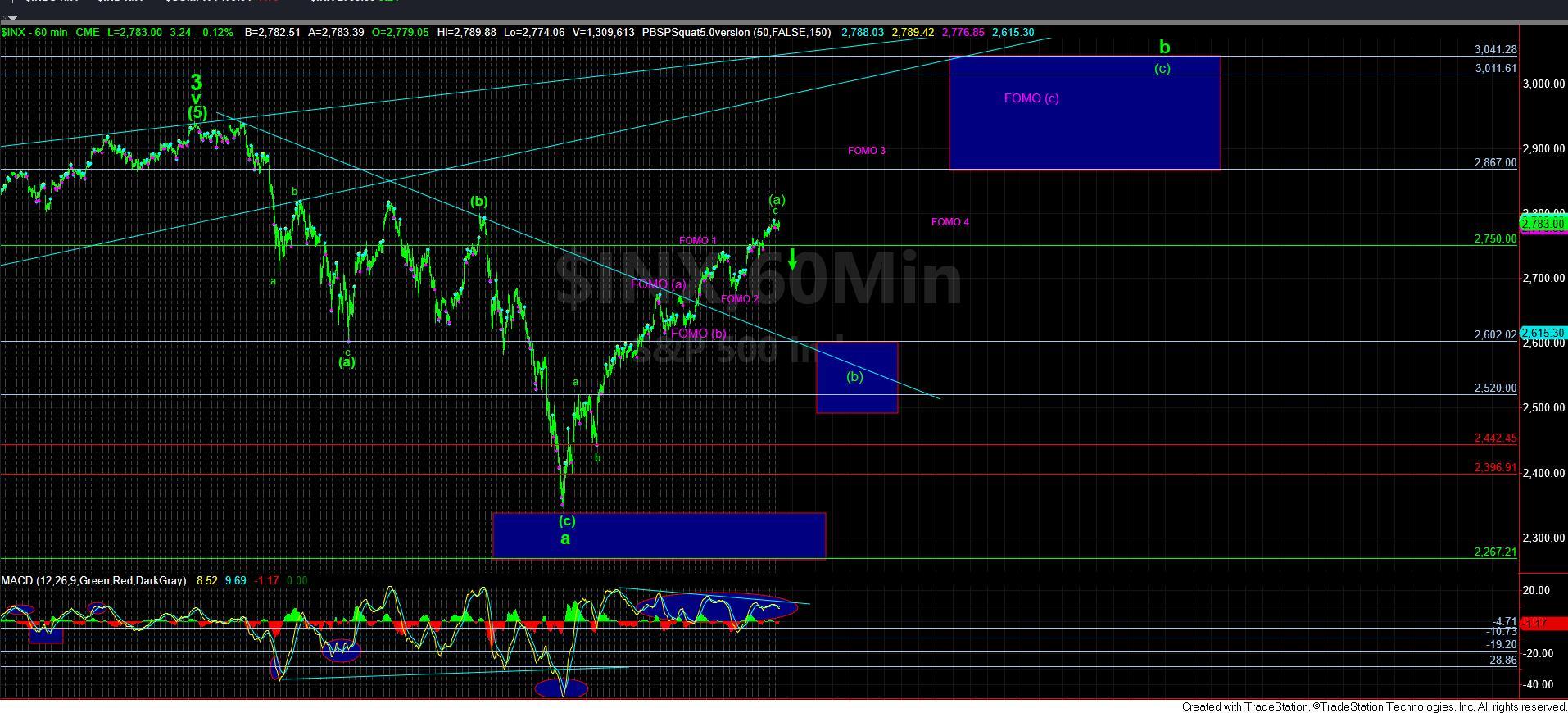 60minSPX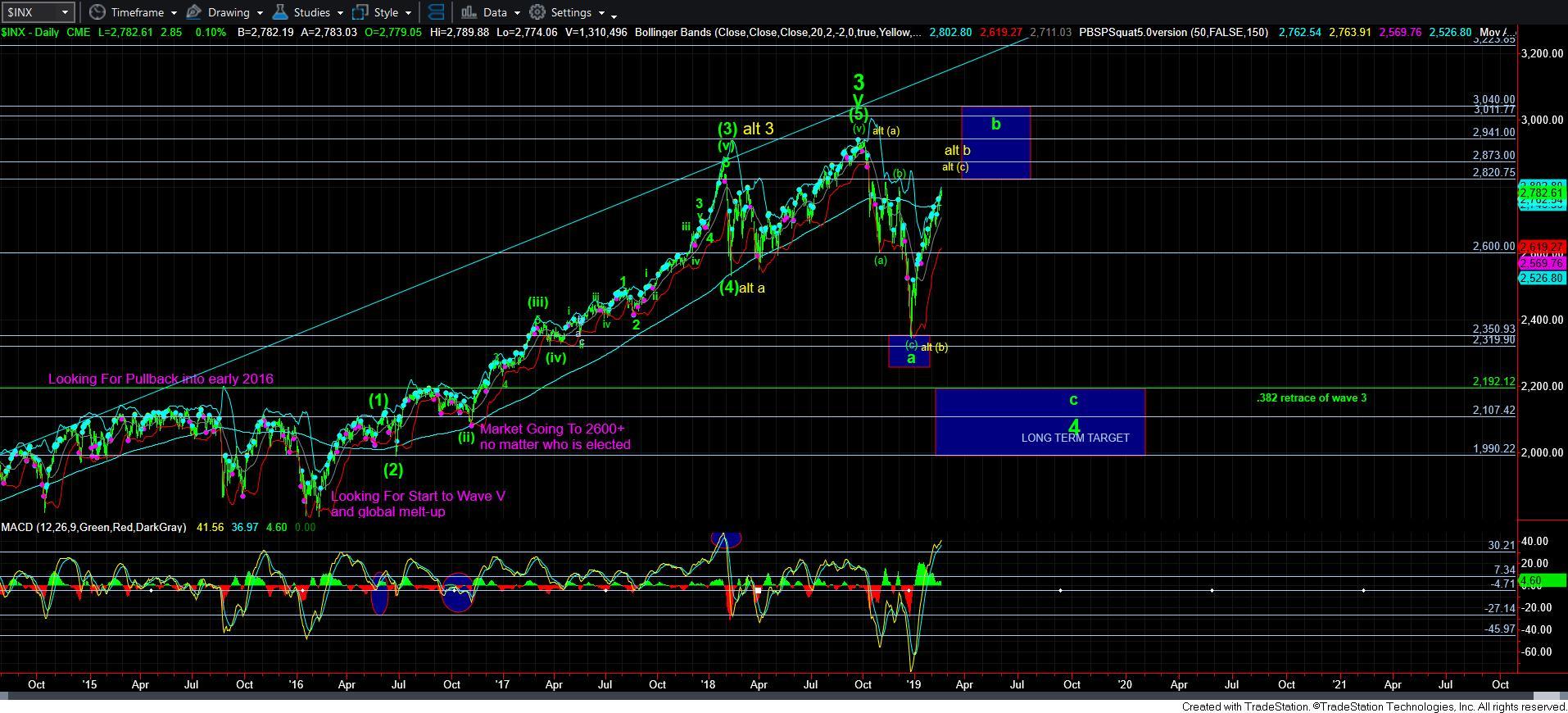 1SPXdaily