Market Keeps Inching Closer
Today we came within 6 points of the ideal target I had for this b-wave rally. While we certainly "may" have topped, the structure has only presented us with a high made on 3 waves. For this reason, as long as we remain over 2391SPX, I maintain the view that the market can take us higher still.
To reiterate my expectation, as long as the market maintains below the lower resistance region between 2407-2414SPX, I expect to see an impulsive drop in a c-wave beginning in the near term. It would take a break out over the upper resistance between 2420/25SPX to make me reconsider that expectation.
As I noted earlier today, despite our expectations for a c-wave drop, we still have to respect that we are in a bull market. For this reason, it makes sense to trim your positions up here, or even hedge your portfolio. But, the average person should probably not be trying to aggressively short this market, unless you are an experienced trader. Remember, the market has targets over 2500SPX, and we could be wrong in our primary expectations, especially since this has been a very strong bull run and it has not been kind to short traders. So, pullbacks should be used as opportunities to add long positions, but not necessarily to aggressively short the market, at least for most people.
At this time, I have begun to prepare my analysis for the reversal. As you can see, I have added an "upper bullish support" box on my 5-minute chart. Once we do top, I want to see an impulsive decline break us below that support to signal that we have begun the c-wave down. Should we only decline correctively through that box, then I will have to consider the alternative yellow count presented on the 60-minute and daily charts more strongly.
But, for now, even though you may think me quite stubborn, as long as we remain over 2391SPX, I would still like to see our upper target struck.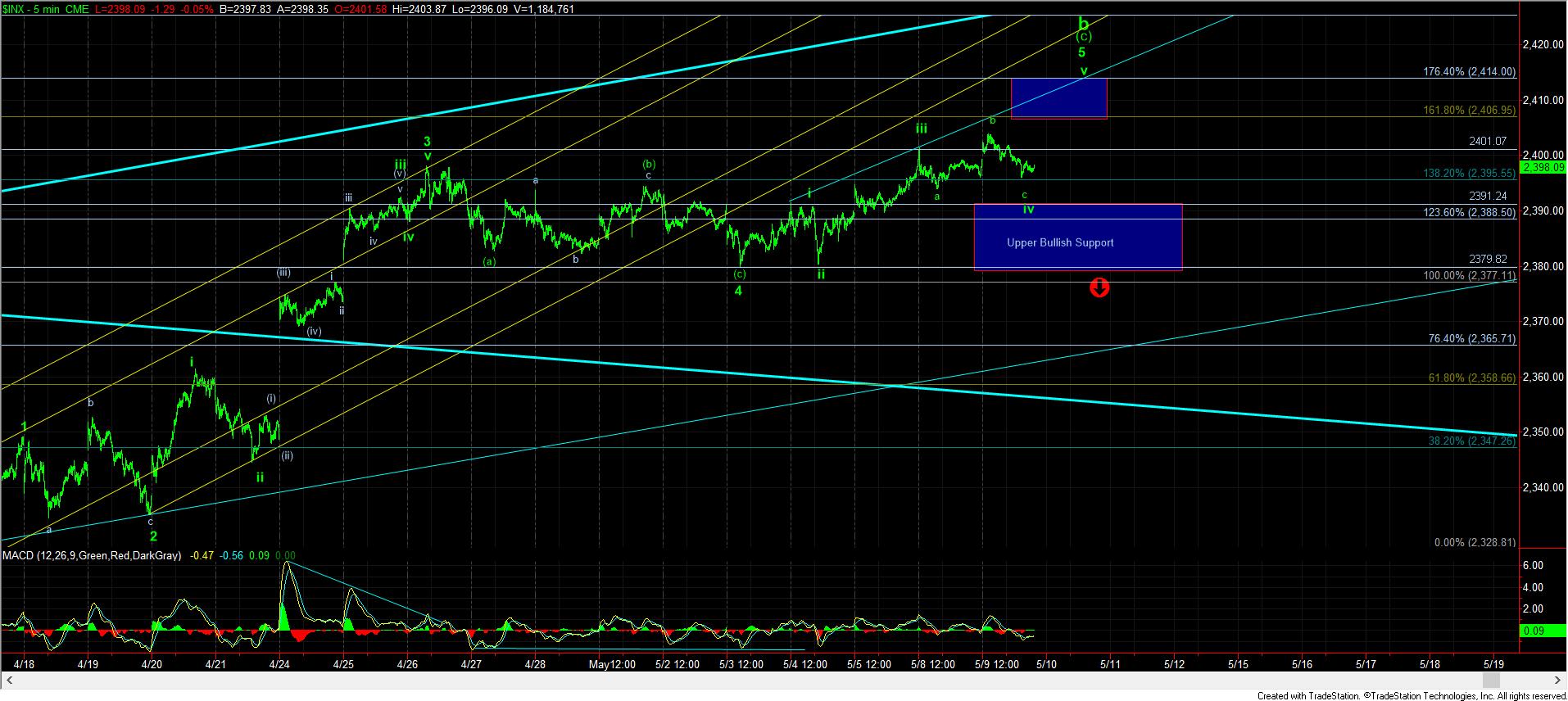 5minSPX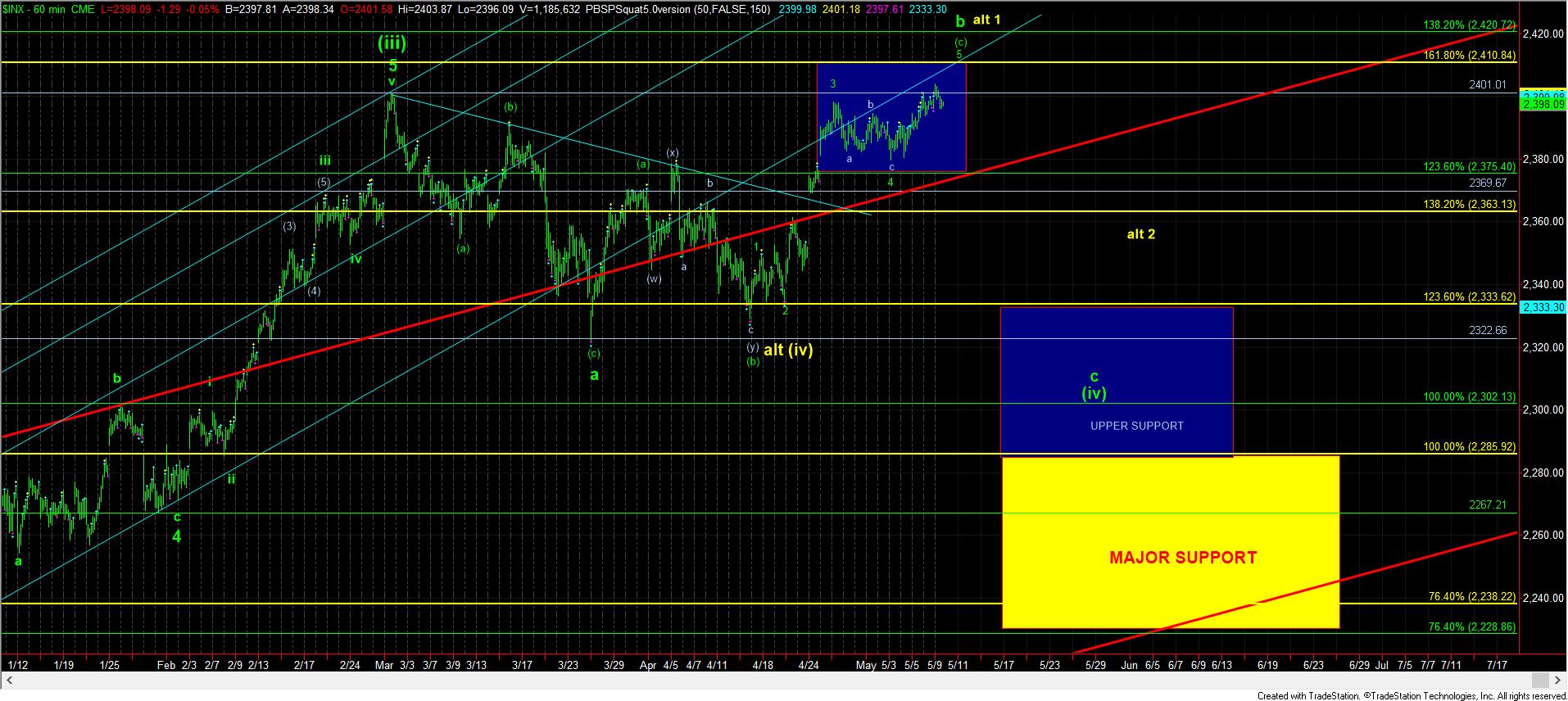 1turnchart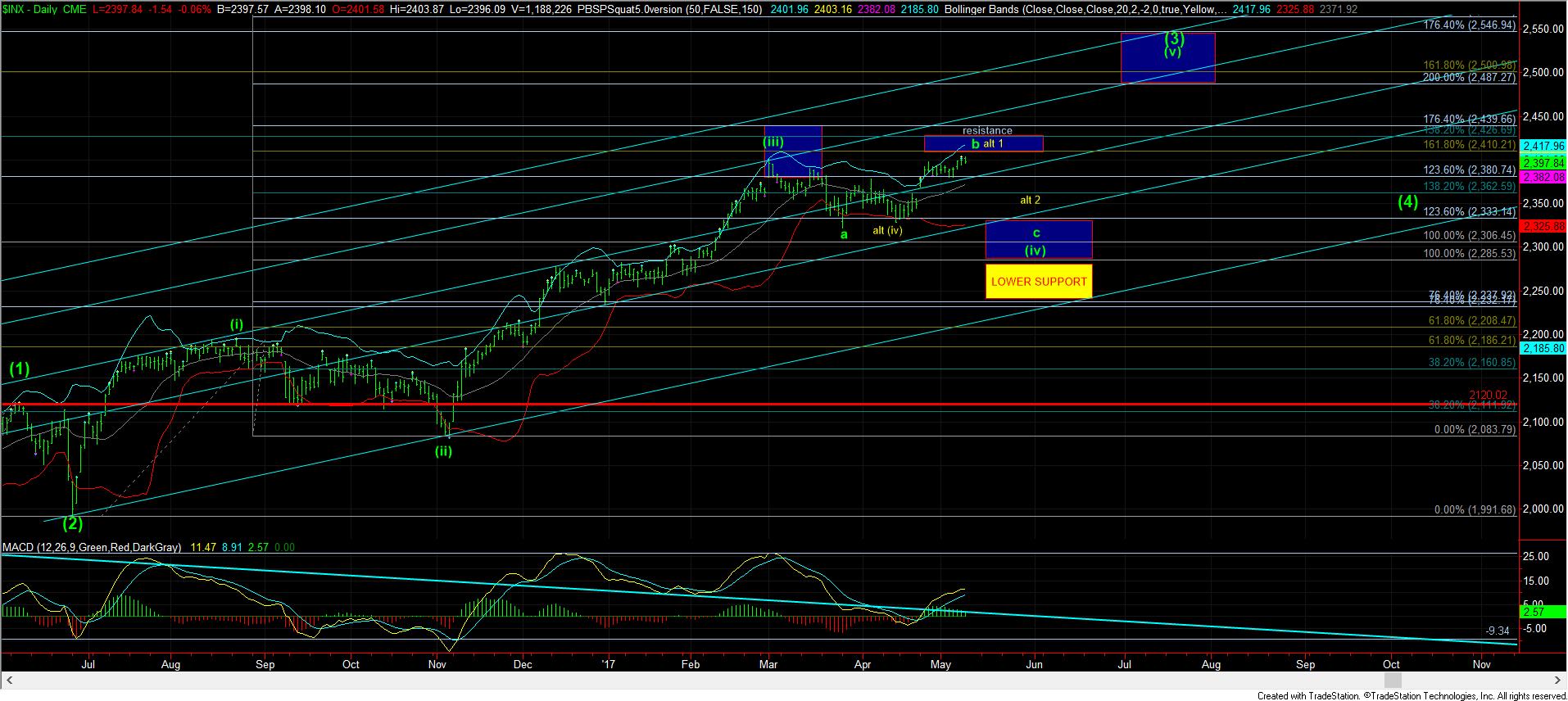 1SPXDaily