While the market gave us a really nice 50 point trade set up off yesterday's lows, it certainly turned a bit more frustrating with today's action.
Early this morning, I posted an updated noting that "it would likely mean we see a top and reversal today, to be followed by the important test of support." So, right after the open, we began to drop right down to the support noted on our chart. But, the drop was amorphous enough in its pattern to leave all options still on the table. So, as long as that support holds, the market can still push higher.
As I also noted earlier today, the SPX and the ES were displaying slightly different perspectives, but I think today's actions aligned them both. And, since I trust the SPX pattern a bit more when they are aligned, I have attached a micro-SPX chart to this update.
As you can see, we still have not rallied high enough to consider the market as having completed 5 waves up off Friday's low. In fact, in both the SPX and ES, we still have not even exceeded the 1.382 extension off the Friday low, which means we have not likely completed wave 3 off the lows.
So, this leaves me in the same place as we were yesterday. That means that we still need a strong break of support – 2700SPX region (sound familiar again) – to open the door to another drop down to the 2600-2630SPX region next. And, until we are able to break below that region, the market can continue to subdivide into a 5 wave structure off Friday's low, which could put a more immediate bullish spin on the market, as we have discussed a number of times already.
But, until the market is able to prove a more immediate bullish intent with a clear 5 wave move off Friday's low, my expectation remains that we are topping and setting up another decline phase, as presented in yellow.
5minSPX-zoom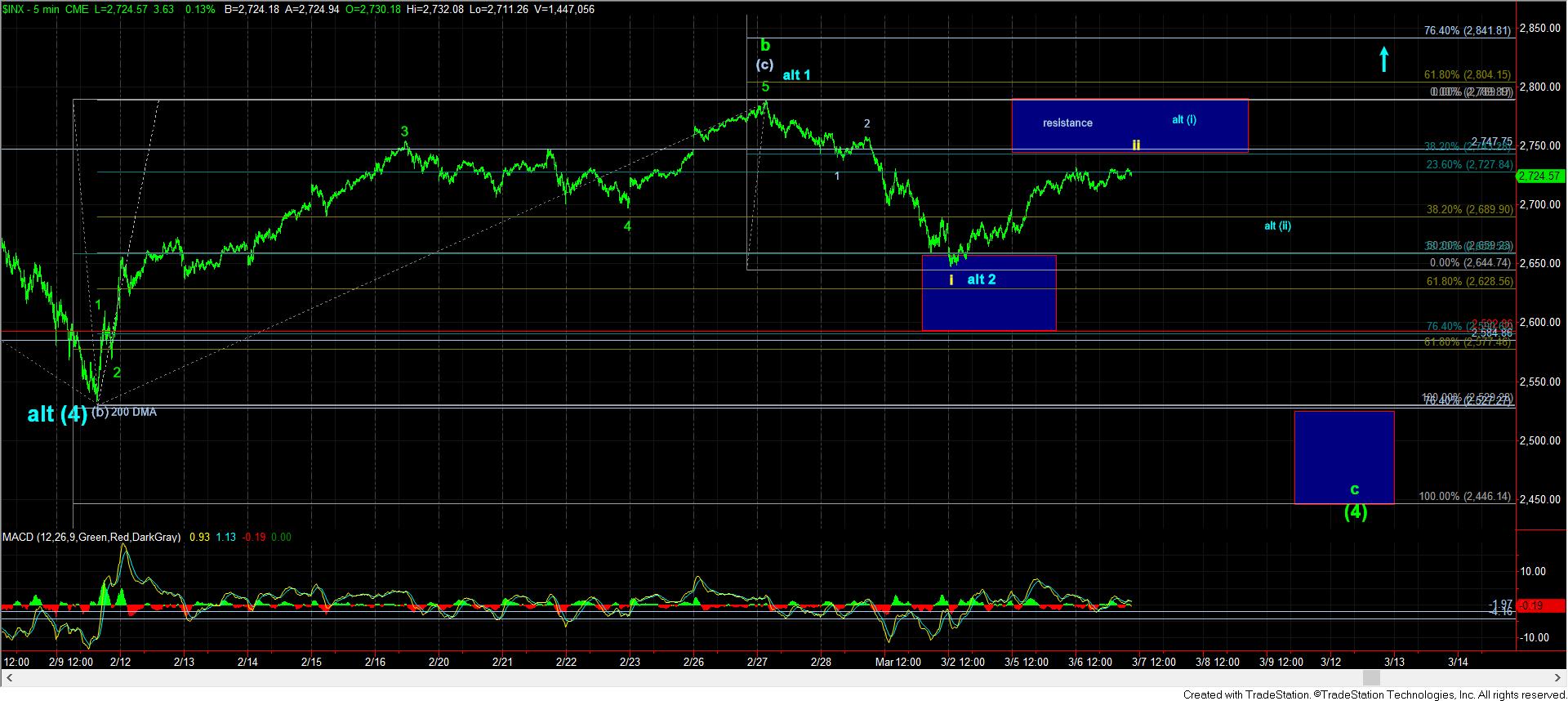 5minSPX