Market Is Talking – Are We Listening?
When the market rallied right to our target zone yesterday, and then turned down, it provided us with a set up pointing down to the 2700-2750SPX region, as I outlined yesterday. However, when the market has a set up in place, and chooses to not follow through, that is often a message that it has something else in mind.
Our job is to figure out what that "something else" is that it has in mind.
Unfortunately, the fact that we did not drop directly in the [c] wave has opened the door to much more complexity. And, to be honest, I am actually tracking 4-6 potential micro-wave structures right now, so it would probably confuse you if I was to outline them all. For this reason, I am going to try to distill the commonalities in the simplest fashion I can.
As long as the market remains below today's high, then we can still drop in the coming days. If we do drop and hold the 2830SPX region, then it can point us back up to the 2937SPX region. Therefore, we would need to break down below 2830SPX to keep our focus on the 2750SPX region below.
However, if we rally over today's high without more of a pullback, then it can open the door back up to the 3000-3060SPX region for another extension in wave [3]. Remember, the market did not strike the ideal target for wave [3], so this is one way it can attain its ideal target.
In summary, the market has not provided us with a high probability micro structure follow through. This has opened the door to more overlapping complexity – which means more potential "whipsaw." Over the coming weeks the market will likely clear up. But, as it stands right now, the complexity we are seeing can cause much more whipsaw in the coming week.
So, as long we are remain below today's high, pressure will remain down first to 2830, then potentially as deep as 2750. However, if we break out over today's high, it opens the door back to the 3000-3060SPX prior target region for wave [3]. When I have a good, high probability pattern to which I can point, I certainly do so. Right now, I do not see anything of higher probability when it comes to the micro structure.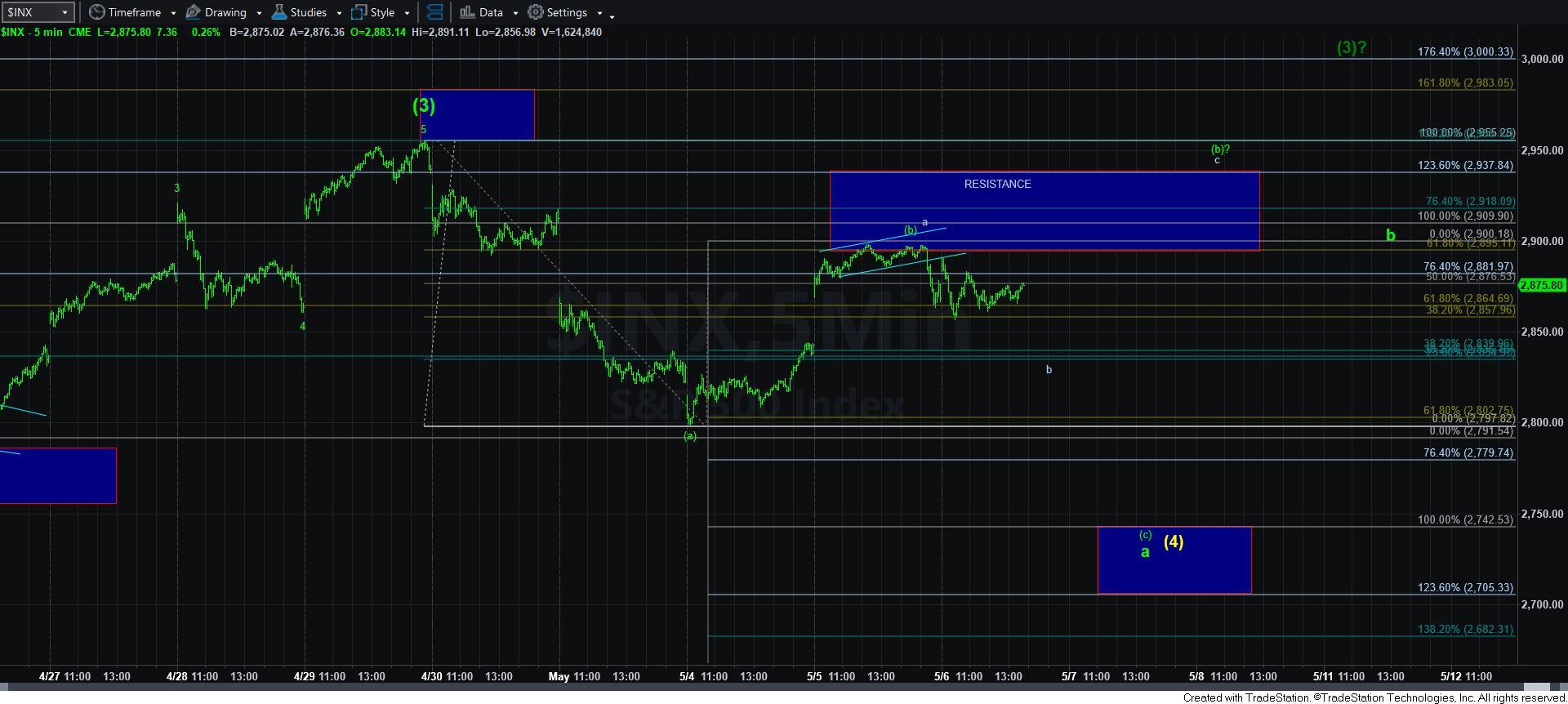 5minMicro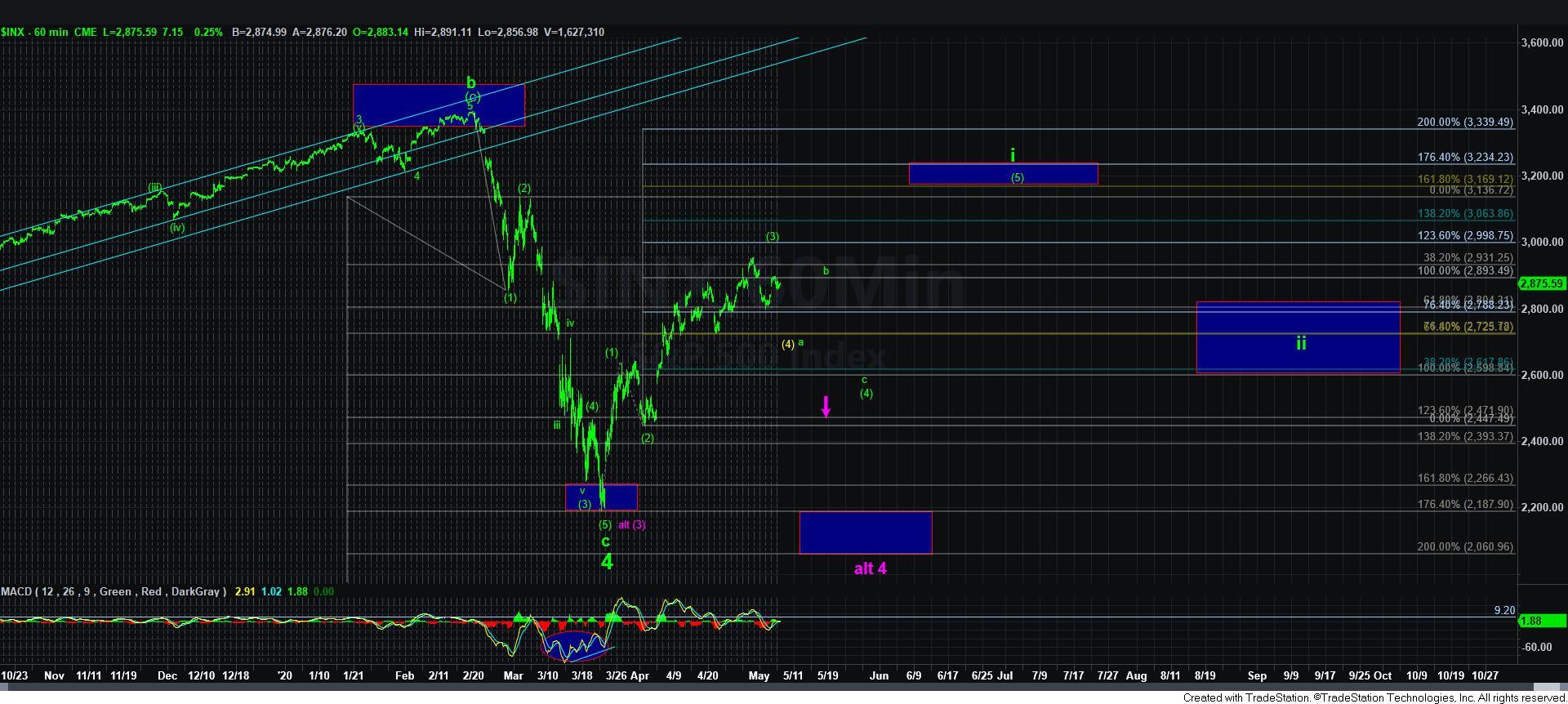 60minSPX