Market Is Still Grinding Over Support
Despite the fact that we are approaching the 3.00 extension off the October lows, which also coincides with the .618 extension off the 2820SPX pullback low in the cash market, the market has not signaled that a top has yet been struck.
Currently, micro support is at 3220SPX, but we need to break down below 3190SPX to even provide an initial indication that a top has been struck off the December lows.
The one chart which has been pointing higher of late has been the IWM, which is getting closer to a completed structure as well. Ultimately, we will need to break down below 161 in the IWM to suggest this rally structure has topped. And, the manner in which we break down below 161 will tell us the story between the green and blue counts.
So, in summary, the market is still grinding a bit higher to complete this rally off the December low. And, once the IWM breaks down below 161, we can then make more decisions about the longer term trend.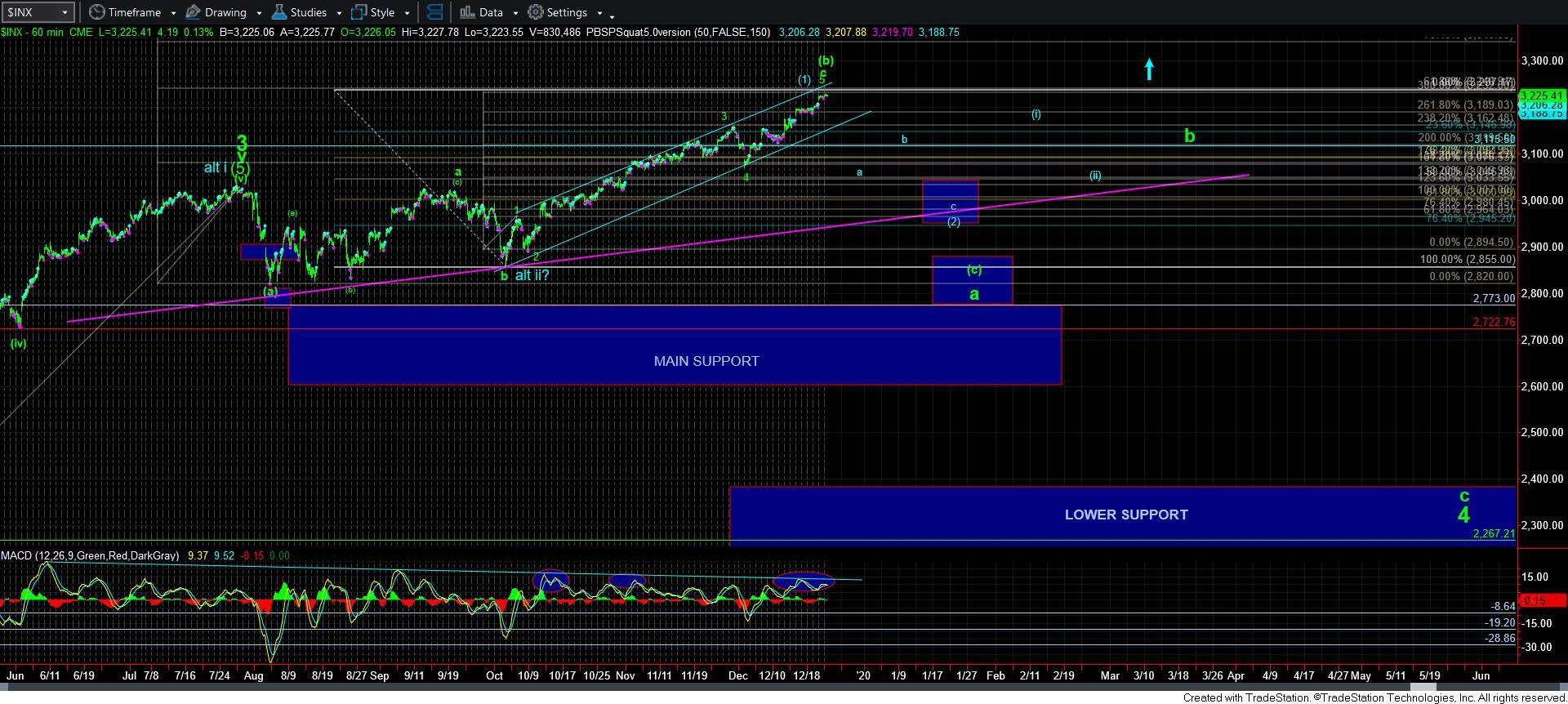 60minSPX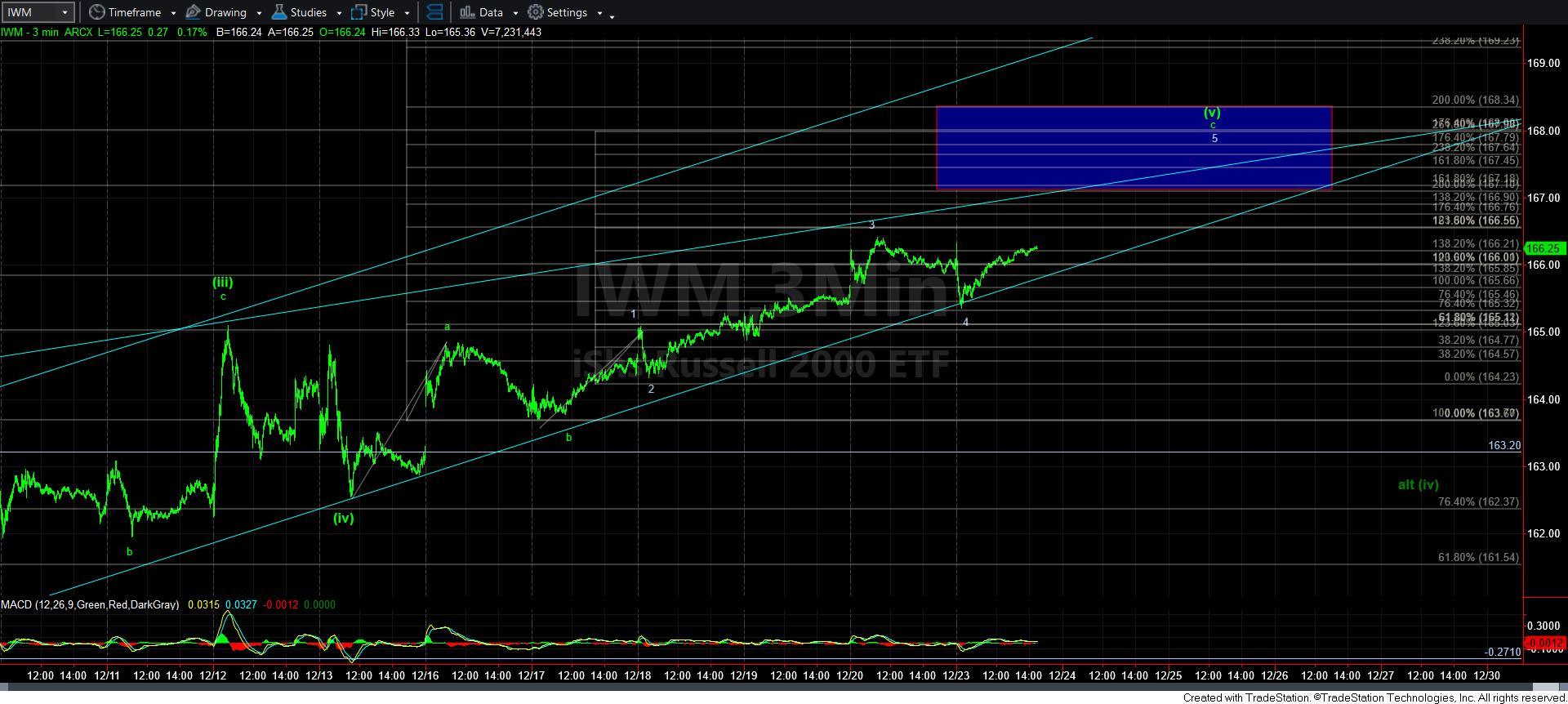 3minIWM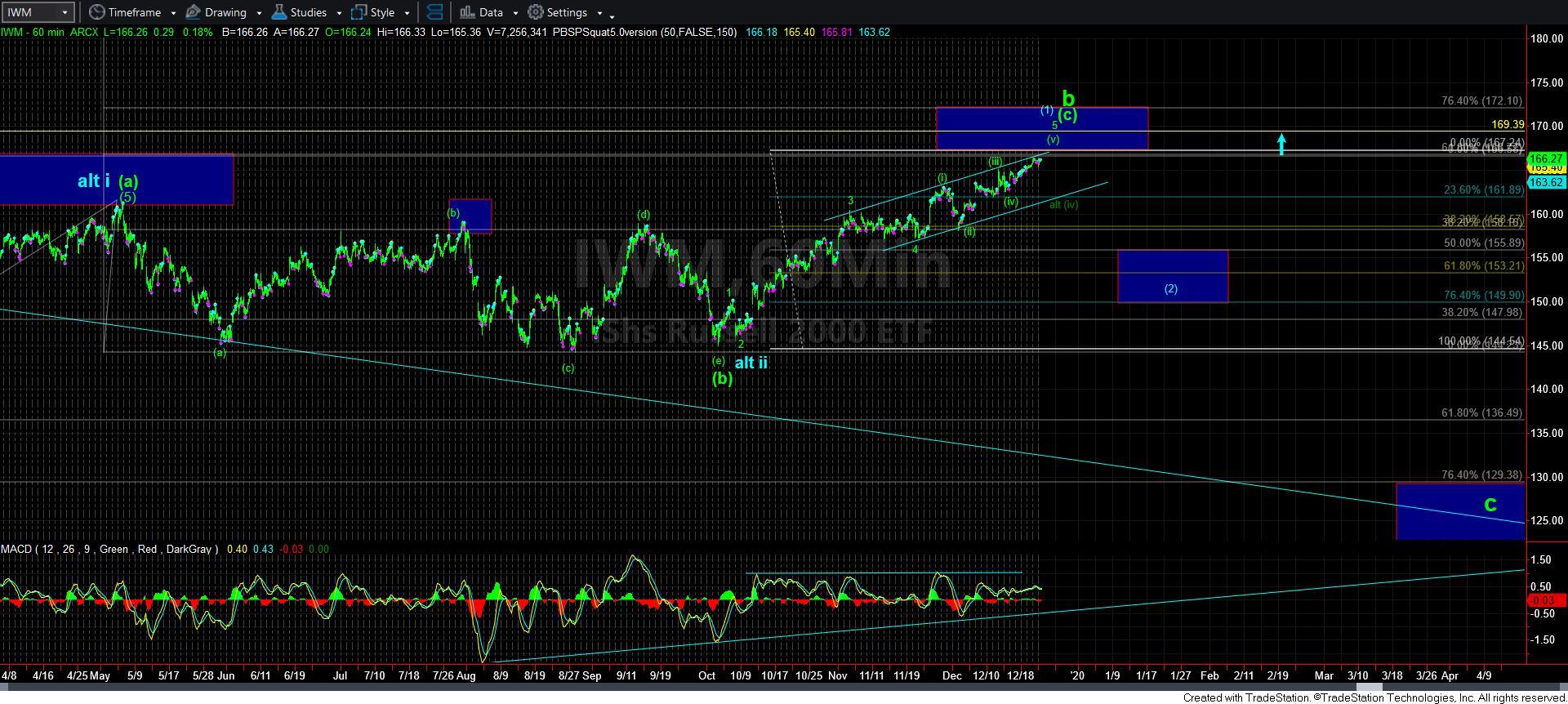 60minIWM