As I outlined over the weekend, as well as over the last few weeks, as long as the market remains over 2830SPX, we still have a path pointing to 3225SPX. In fact, I think we will likely remain over 2840SPX if the market should follow through to the downside in the yellow count on the 5-minute chart.
But, as shown on the 5-minute chart, I really do not have a cleanly completed 5 waves up since the pullback low struck a week and a half ago. That mean we would need to see a rally over today's high to suggest we are potentially filling in 5 waves up off the recent pullback low.
Yet, as long as we remain below today's high, the market still has a path back down to the support box below to follow through in the yellow count. As I write this, the market is clearly testing the limits of this upper support region. Should we break below this support, and follow through below 2880SPX, then it suggests we should get back down to at least the 2860SPX region to complete the yellow wave (2).
This is one of those times that one has to really understand their own risk profile to be able to manager the region within which we now find ourselves. The bigger pattern on the 60-minute chart still remains quite bullish as long as we remain over the 2830SPX region. But, the smaller degree structure on the 5-minute chart is not clearly pointing higher at the moment. Moreover, the monthly structure suggests we are moving into a major topping structure to complete wave 3 off the 2009 lows. So, you must really develop your own plans based upon which time frame fits you best.
I still remain bullish in 2018, and expect that we should hold the bullish support noted on the 5-minute chart. This should still point us up towards the 3000 region, at which time, we will test the blue wave count. If we fail the wave (4) pullback once we get up into the 3000 region, then it leaves us with the ending diagonal count in green. However, as long as we continue to hold support as we move higher, we should still be able to target the 3225SPX region before this wave 3 off the 2009 low tops out, and ushers in the 30% correction we expect as we move into 2019.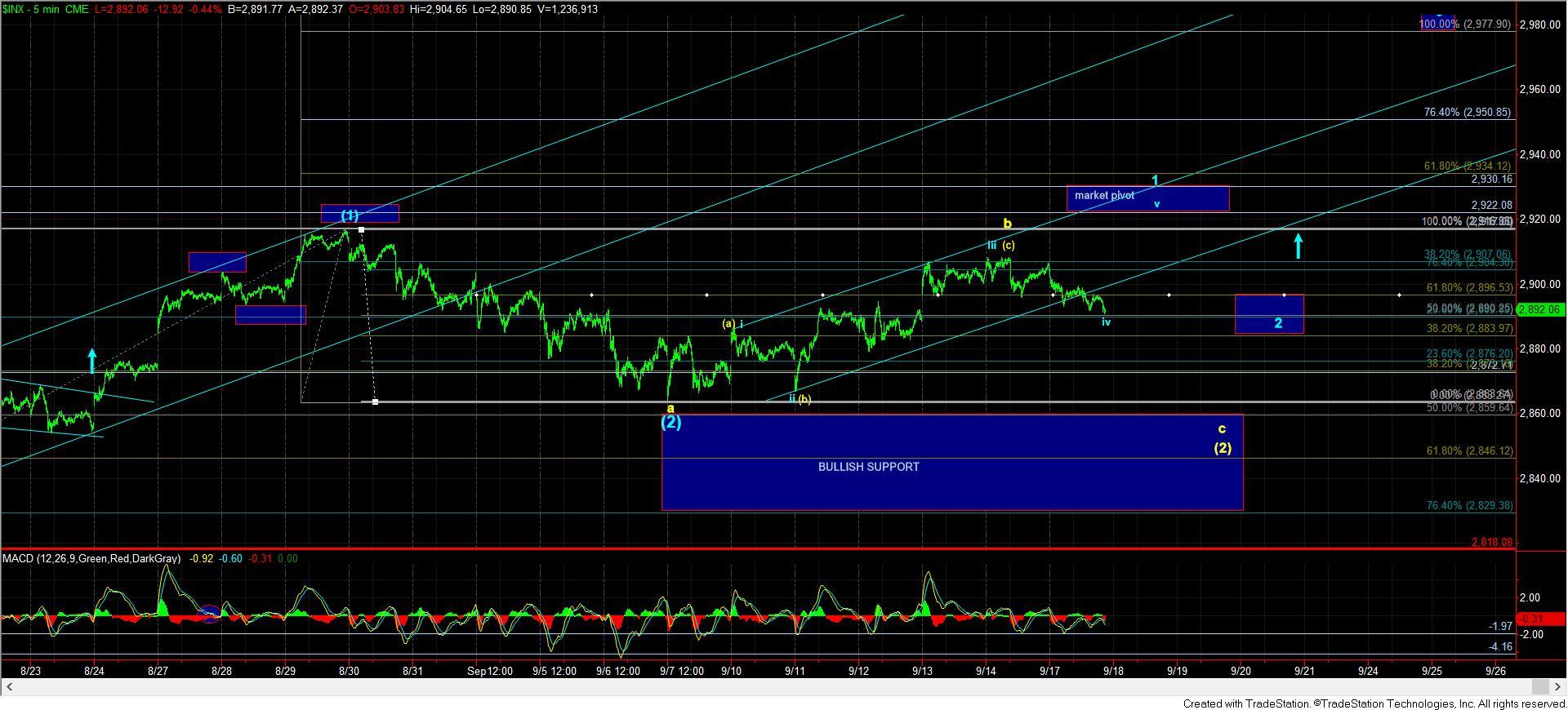 5min-zoomSPX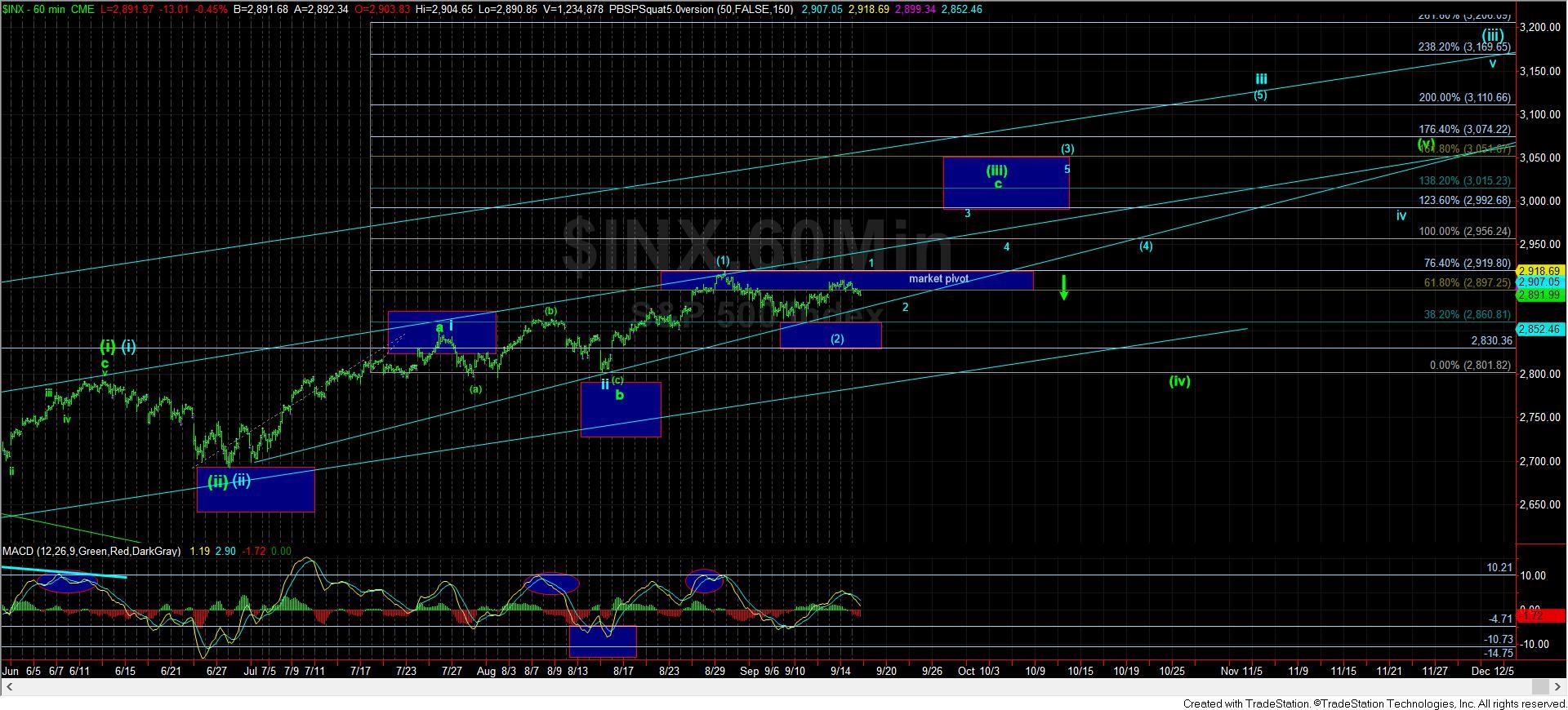 60minSPX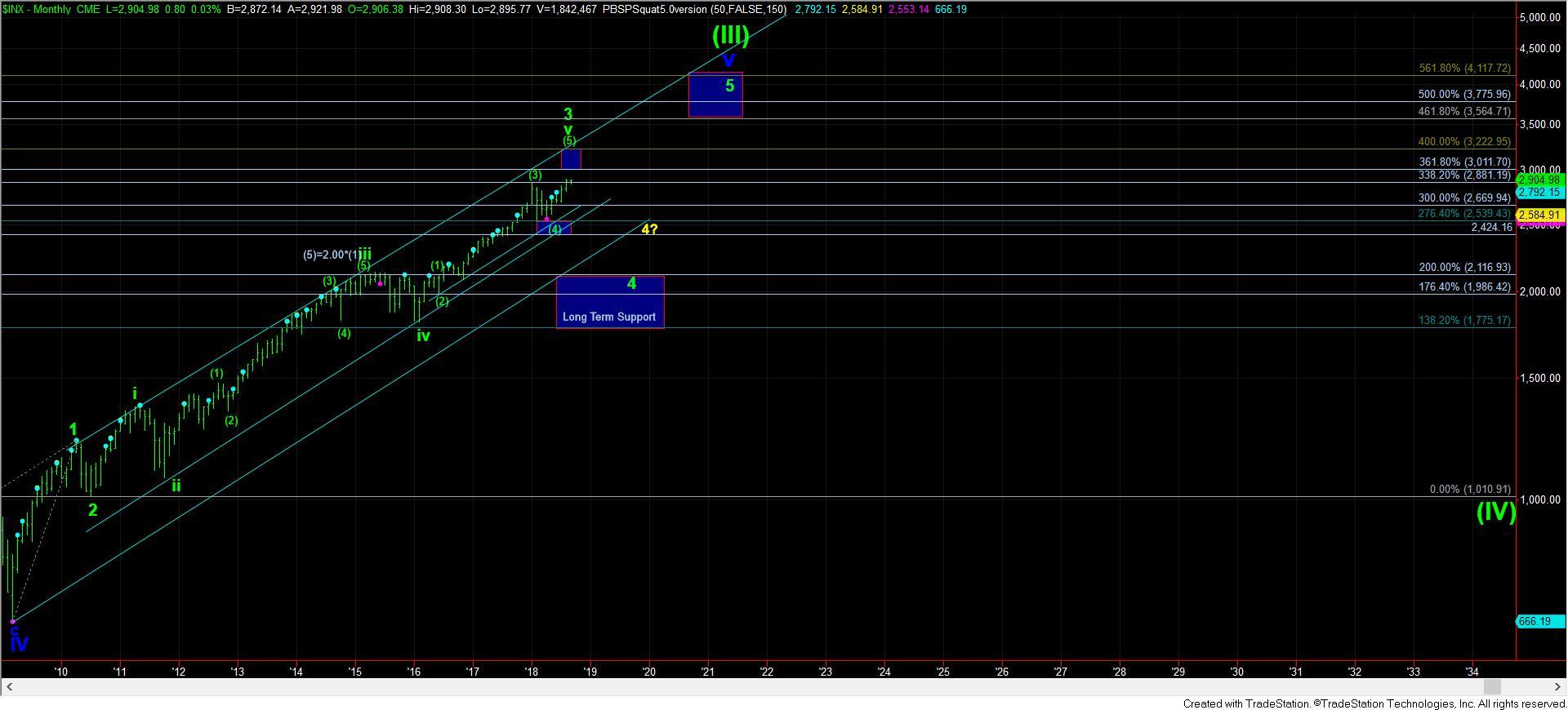 LONGTERMSPX