Market Is Providing An Opportunity
After getting a break of the upper support levels yesterday today we saw all of the major indexes hit and hold the lower support levels that we had been watching on all of the major indexes. We then saw a mid-morning bounce that relieved a bit of the downside pressure that we had experienced yesterday and the markets are now positioned to be in a good bottoming region.
As I noted in the morning update I had spent quite a bit of time reviewing all of the major index charts last night and while I still can't fully rule out seeing a deeper retrace lower per that yellow count on the ES and SPX chart it is still my alternate view at this point in time.
It really would have taken a strong acceleration lower followed by a break below the 3813-3774 zone for me to view this path as reasonably probable. Today we simply did not see that but rather found support right at the 100ext of the initial move down off of the highs and then saw a bounce which gave us additional overlap from the move down off of the 3945 high. This type of action is far more supportive of this being a corrective wave to the downside attempting to form a bottom rather than being in the heart of a wave (iii) of c down which the yellow count would require.
Now with that being said, I still can't fully rule out that the ES/SPX will still see another micro lower low before we call this green wave c of 2 completed. If that does occur however I would view this as an excellent buying opportunity as the overlapping action down off of the highs would suggest that once a bottom is indeed found the reversal back higher should be sharp and swift.
So the bottom line remains that as long as we remain over the 3843-3774 zone then my base case will remain that we are in a wave 2 retrace per the green path with the price action we saw today very much supportive of that case.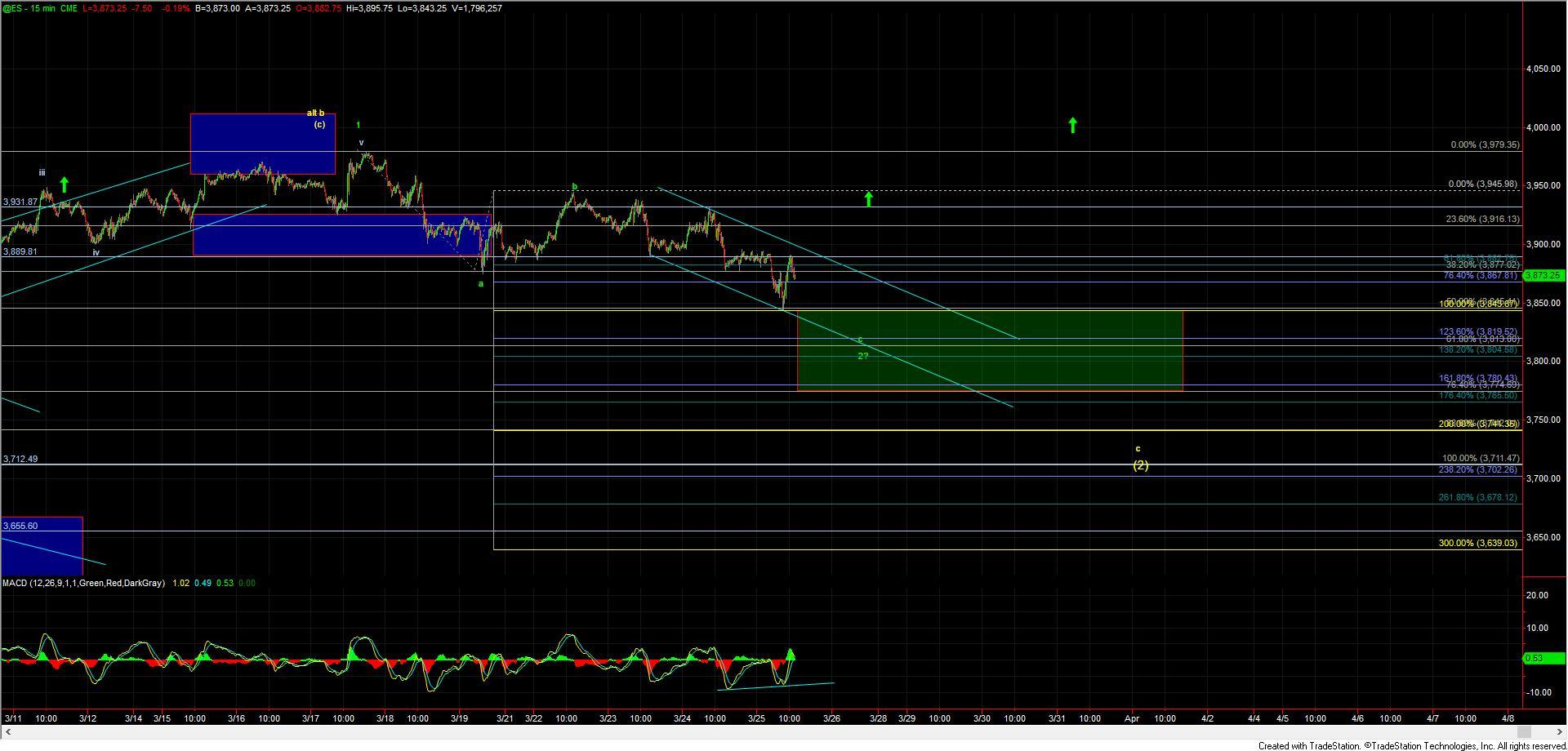 ES 15m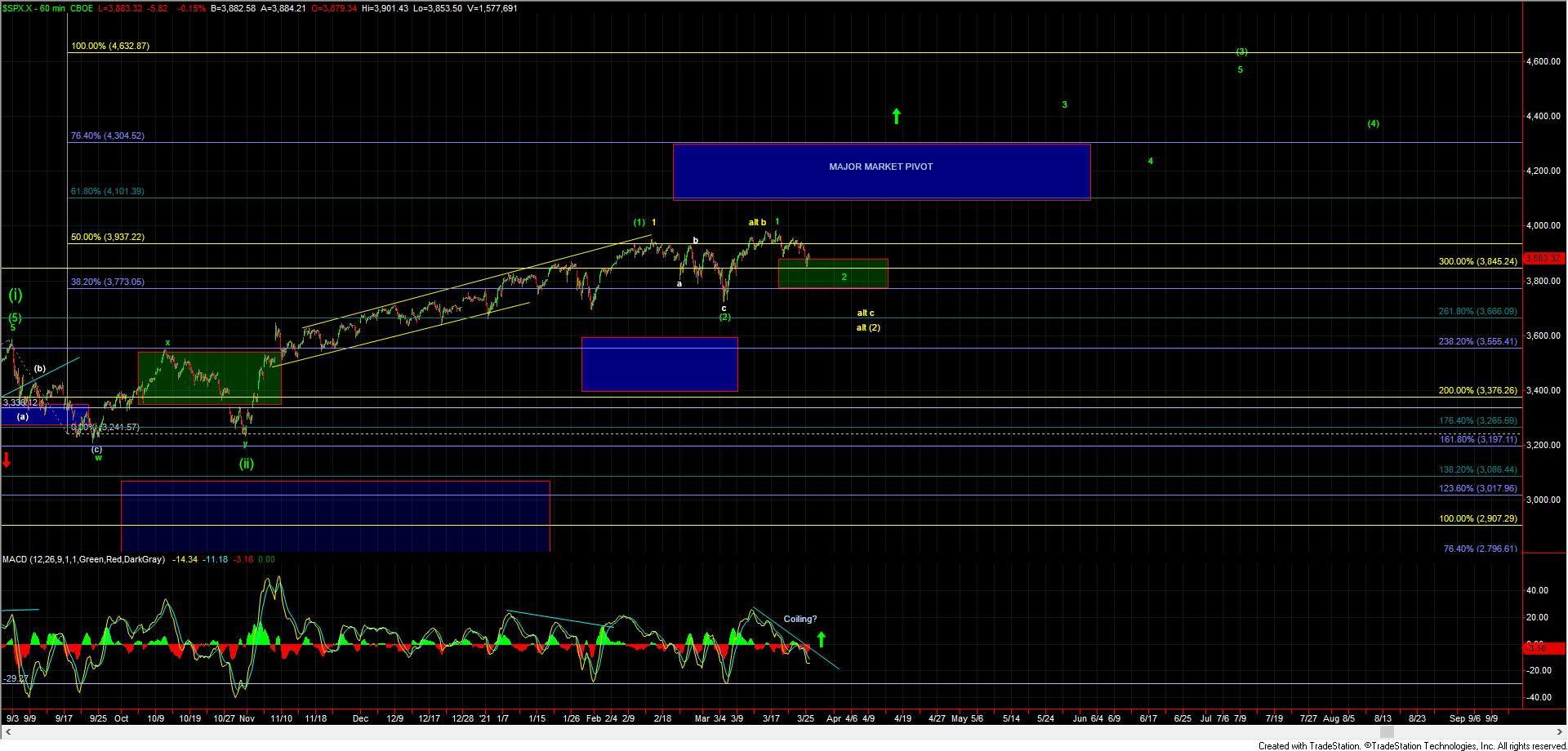 SPX 60m