Market Is Meandering - Market Analysis for Apr 13th, 2020
Ideally, I had wanted to see the SPX head directly to the 2890SPX region this week. That would have made the analysis significantly cleaner and easier. However, we have decided to consolidate first, which places a bit more complexity into the structure. Allow me to explain.
As I have said many times before, within our Fibonacci Pinball structure, the wave [i] of [3] most often targets the .382-.618 extensions of waves [1] and [2]. In our case, the market has not really done that at all. Rather, it rallied just beyond the .764 extension which is a bit unusual for a wave [i], but as shown in yellow. Moreover, even if we were to consider the green count, that too has a very small wave [i].
So, when the market is not really playing out as we normally see, it does get me a bit more cautious.
As it stands right now, as long as we remain below 2770/80SPX, I think we are setting up for more weakness in the coming day or two, pointing down towards the support region on the 5-minute chart. That support is the .618-.764 retracement of what would be counted as wave [i] of [3]. And, should this pattern play out, and then break out over the high of wave [i], this would be a very bullish indication and suggest we could be heading back up towards the all-time highs to complete wave i of 5 in the bigger picture.
Now, I want to clear something up from my weekend analysis which seems to have confused many of you. The 2700SPX important support does not come into play until the market actually strikes the 1.00 extension at 2890SPX. Until that time, I had the 2500-2550SPX region as the support. With the push higher in the market, I can move that support up to the 2535-2600 region, as shown on the 5-minute chart. Should we break that support, it would begin to concern me that purple wave [4] may have topped short of its ideal target. This would bring back considerations for 2060 as a target for wave [5] below, as shown in purple on the 60-minute chart.
In summary, as long as the market holds over support in the 2535-2600SPX region, I am still going to view the bullish perspective as primary. Should the market break support, and follow through below 2450, then it makes it much more likely we will be targeting the 2060SPX region.
I hope this clarifies any confusion.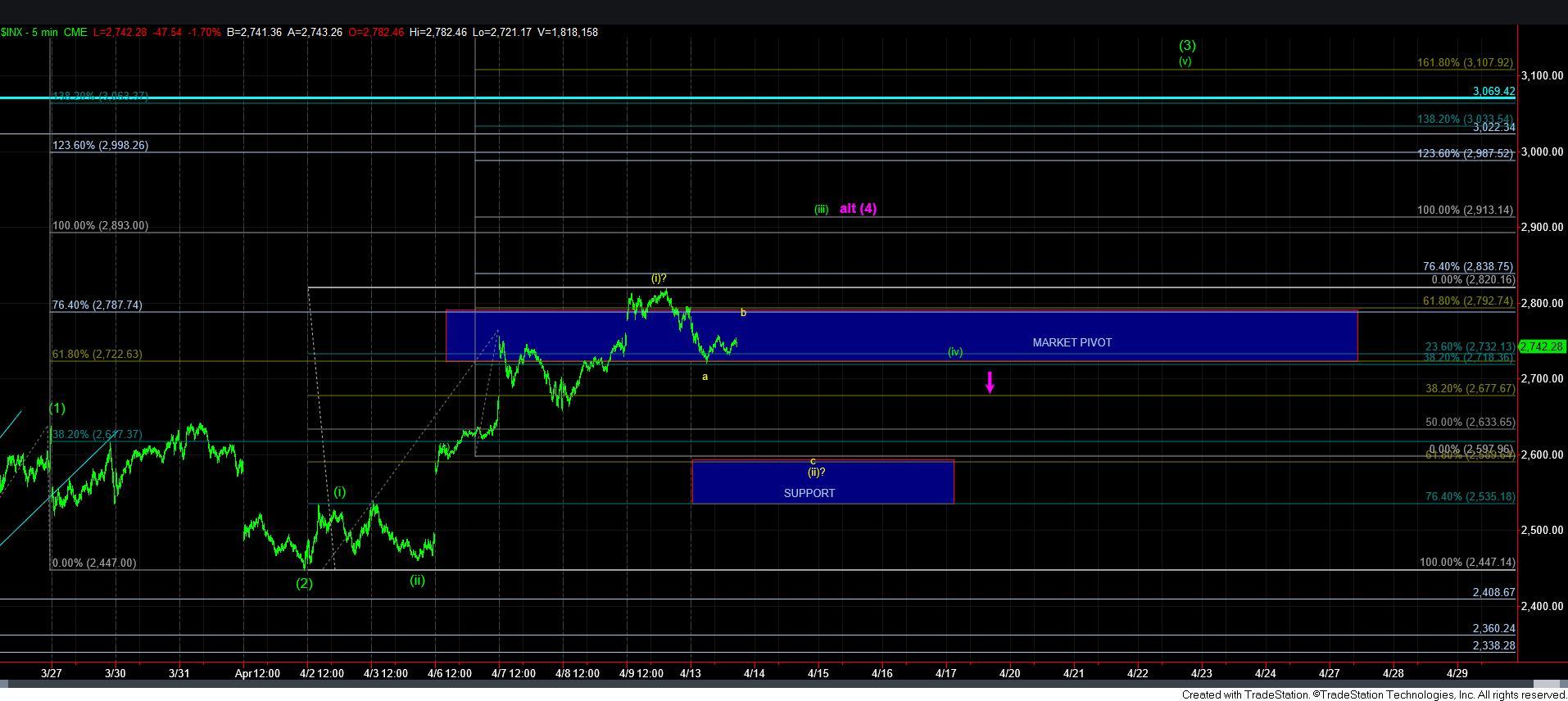 5minSPX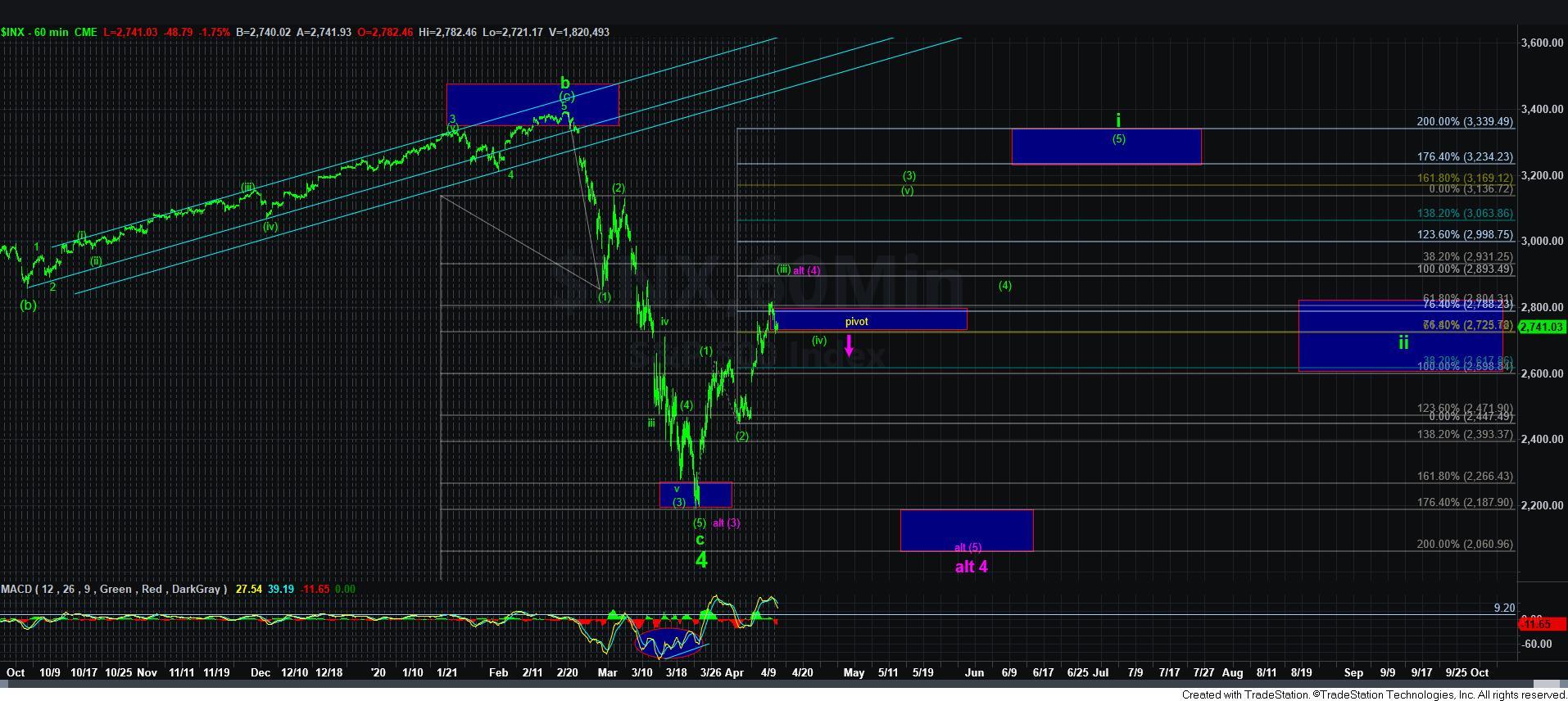 60minSPX