Market Is Hanging In There
While we were left with the potential start to a 3rd wave today, the market did not exactly break the doors down in letting us know a 3rd wave has begun. Rather, we had a rather "uneventful" 13 point rally today.
As I, and several of the other analysts noted during the day, if the set up were to play out as only a standard 1-2 set up, the market would not likely be exceeding the 2115 region, which means that this rally will only complete the alt-b-wave scenario in red, while the IWM makes its higher high to complete its 5th wave of an ending diagonal. This likely means that the market will not see a higher high and wave 4 may have begun.
However, the count I would prefer to see the market develop is the 1-2, i-ii set up noted today on the 3 minute chart, which the market has, thus far, been following quite nicely. Should this be the manner in which the market proceeds, then we are still set up to target the 2150 region in the SPX. Moreover, it would seem to be setting up for the Fed to be providing us the catalytic "news" to drive the wave iii of 3 of green iii. But, should the market move through the 2105SPX level before providing us with a wave ii pullback as shown on the 3 min chart, then I will be on the lookout for the red count.
While yesterday I noted that I will remain bullish for a 2150 target as long as the market maintains support over 2072, I am now moving that support up to the bottom of wave 2 at 2082SPX. In the most bullish count, the market should not even approach that level.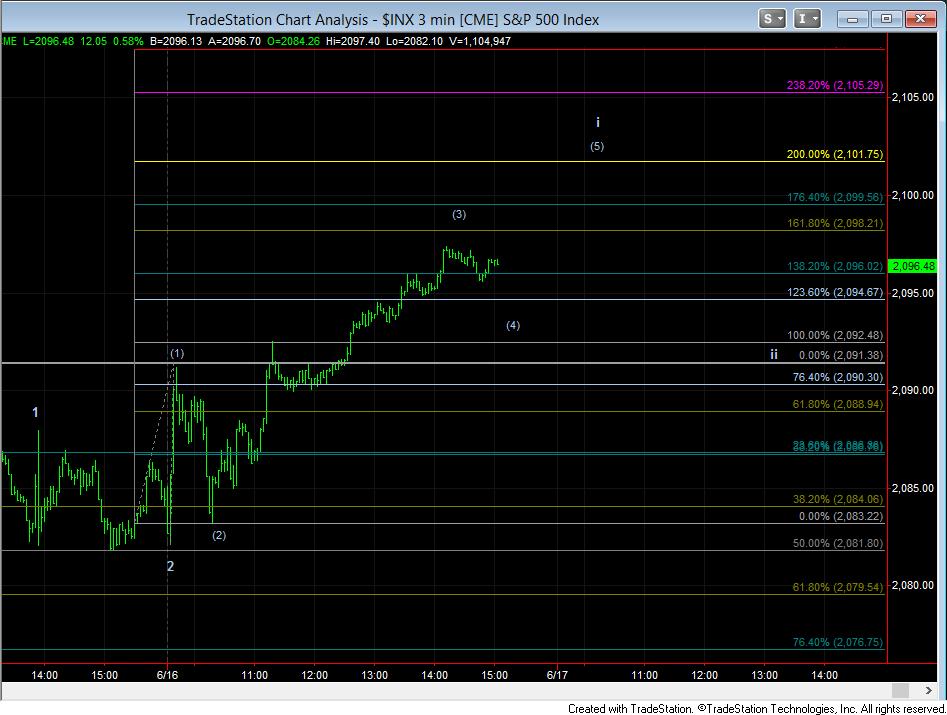 3minSPX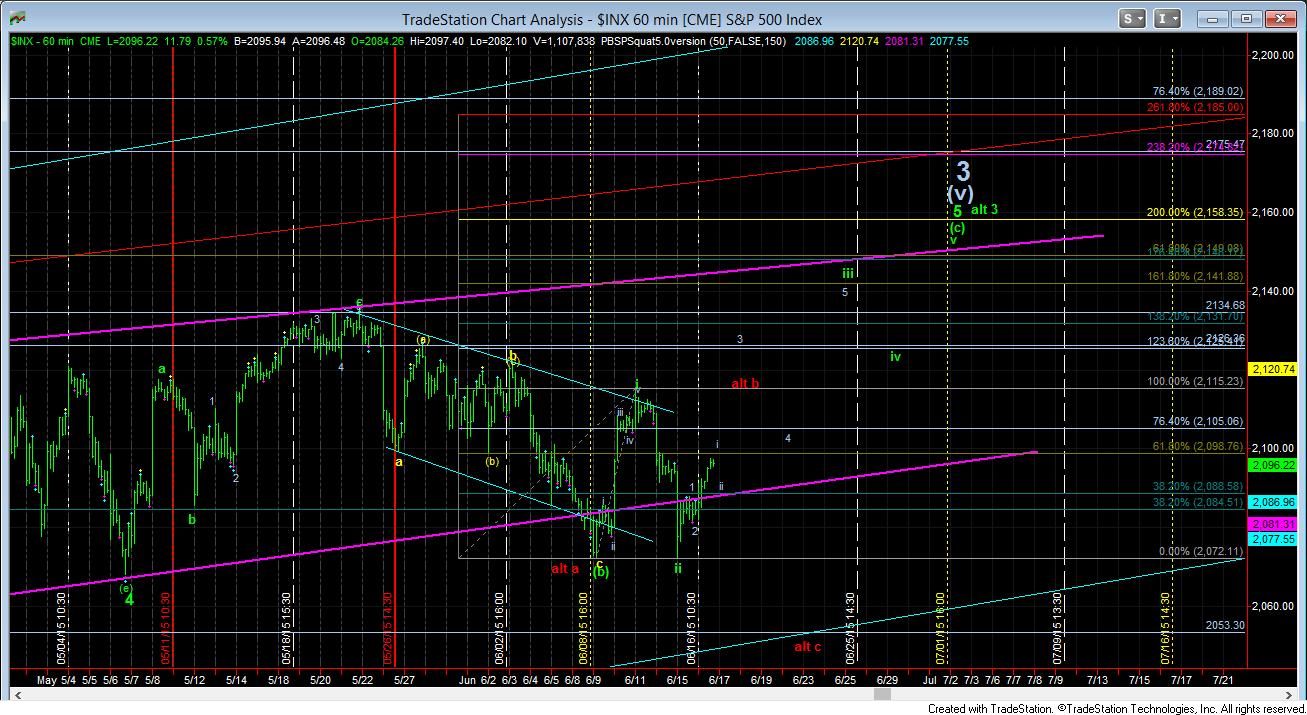 Timing