Market Is Digesting Its Gains
Thus far, the market has simply been consolidating today, at least as of my writing this update. But, based upon yesterday's break out of resistance, I believe we still have higher levels to strike.
As I wrote in an update sent out last night:
"we now LIKLEY have a floor in the market for at least the next month. That means pullbacks can now be bought with a lower probability of any immediate break downs. Either we will meander for the next few months in this triangle, or we will rally to over 2900 in the coming month or so. And, both those potentials will have pullbacks that can LIKELY be bought for trades."
In the micro degree, we need to break down below today's pullback low in the 2723 region to suggest that wave iv of this rally is in progress. And, again, our upper support now resides between 2705-2710. As long as that support holds on the next pullback (which may still be modified a bit higher if this wave iii extends), then that would give us a wave iv pullback, with a 5th wave higher to follow to complete wave 1 of the c-wave off the lows.
Now, depending upon how much higher beyond the 2755SPX region this current rally takes us will determine several things. First, should we move appreciably beyond 2755 on this rally (2775 region), then it could suggest this c-wave within the b-wave rally we are tracking can make a higher high in the SPX relative to the one seen in September. The alternative would be that we are completing an (a) wave within the c-wave of the triangle, and we will not exceed the 2820 region after the next bigger pullback.
At the end of the day, I think we will likely see another pullback in the coming week or so, which will likely be a buying opportunity. When you consider buying the next pullback, have in mind that we may not be able to move beyond the 2820 region if the triangle take hold. It would mean that once the 1-2 structure takes shape, we would place stops just under the .618 extension off the bottom of wave 2, based upon our Fibonacci Pinball methodology.
Moreover, as noted above, I think the market has a floor beneath it now, and the 2660-2700SPX region is now the main support floor under the market. Pullbacks into that support can be bought for rallies targeting the 2800+ region. Whether we are able to exceed the 2900 region or this turns into a (b) wave triangle is still unknown, but, for now, my expectation is for a bigger rally in the coming month or so.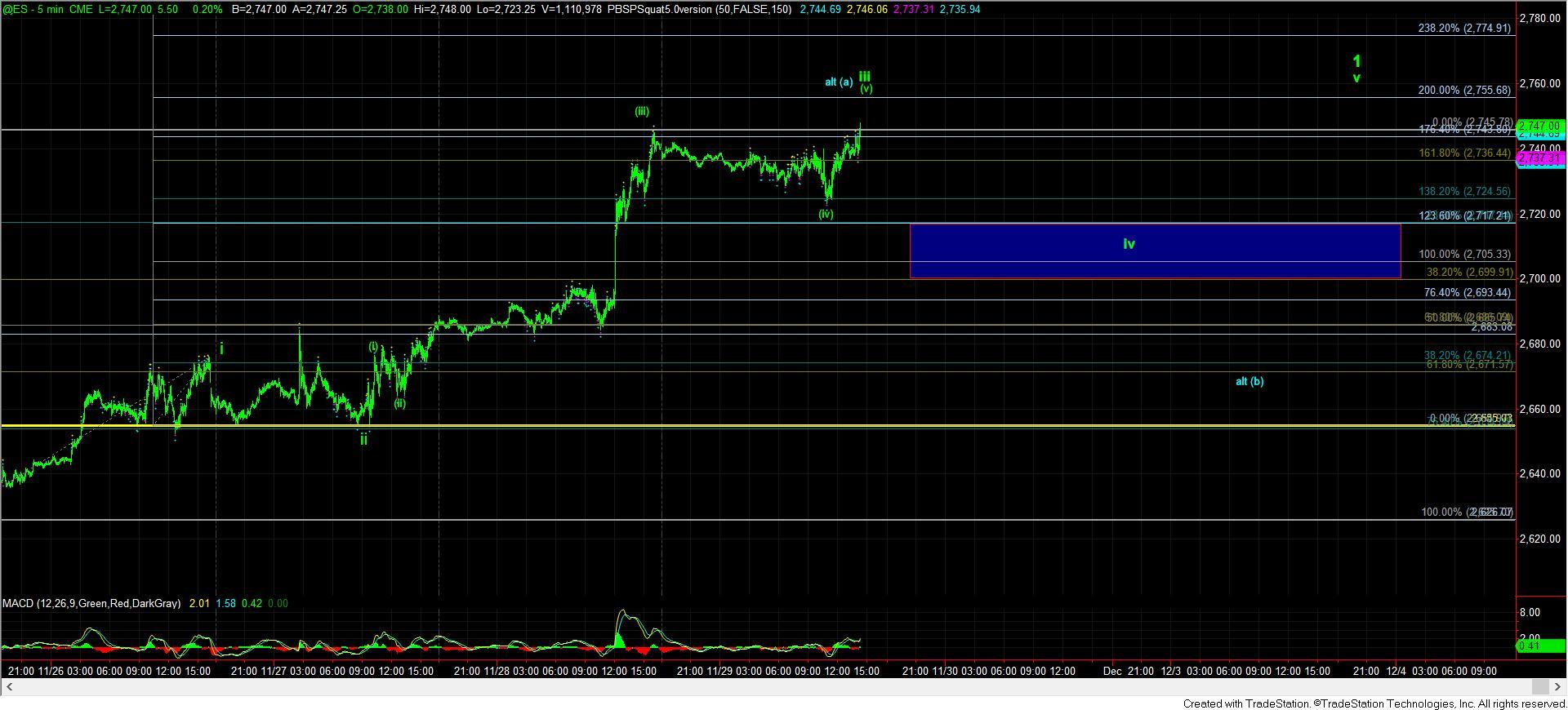 5minES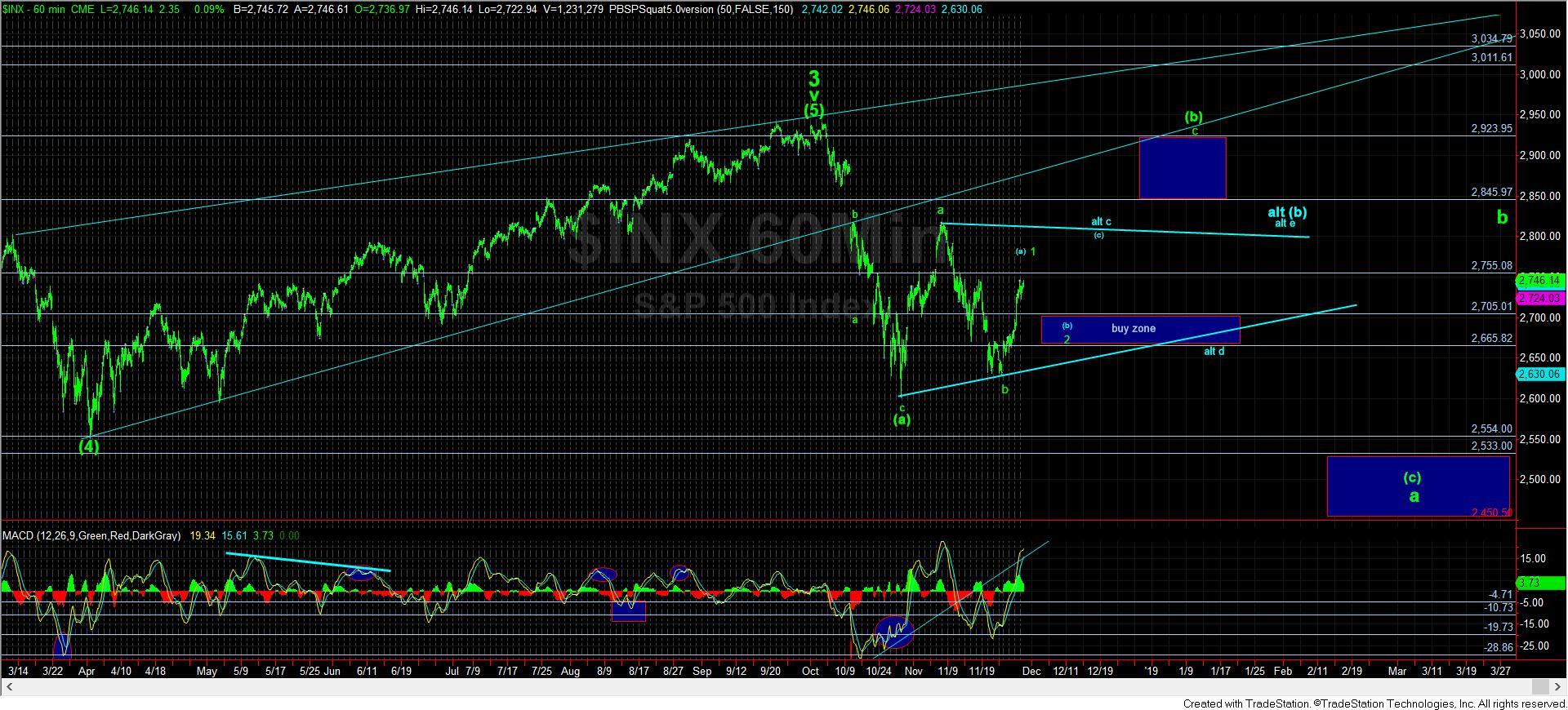 60minSPX