Market Is Caught In Between
The pattern we have traced out thus far off last Friday's low is really only best counted as 3 waves up. And, the depth of this pullback suggests that if the market is going higher, then it will likely be forming an ending diagonal. But, those are quite treacherous to trade, with many stops and starts. And, unfortunately, I will still have to consider that potential as long as we are over 2425SPX, the .618 retracement of that rally.
However, the better potential seems to be the dark green wave iv, which can still take us back down towards the 2410SPX region. And, it still leaves me with a solid bullish perspective as long as we remain over 2410SPX, as I have mentioned many times before. But, before one choses to get aggressive with that potential, you may want to allow a solid 5 wave structure take hold off the wave iv bottom, should we drop back down towards the 2410SPX region in the coming days.
For now, I want to remind you that is still a bull market, and there is nothing that is suggesting that a major top has yet been struck.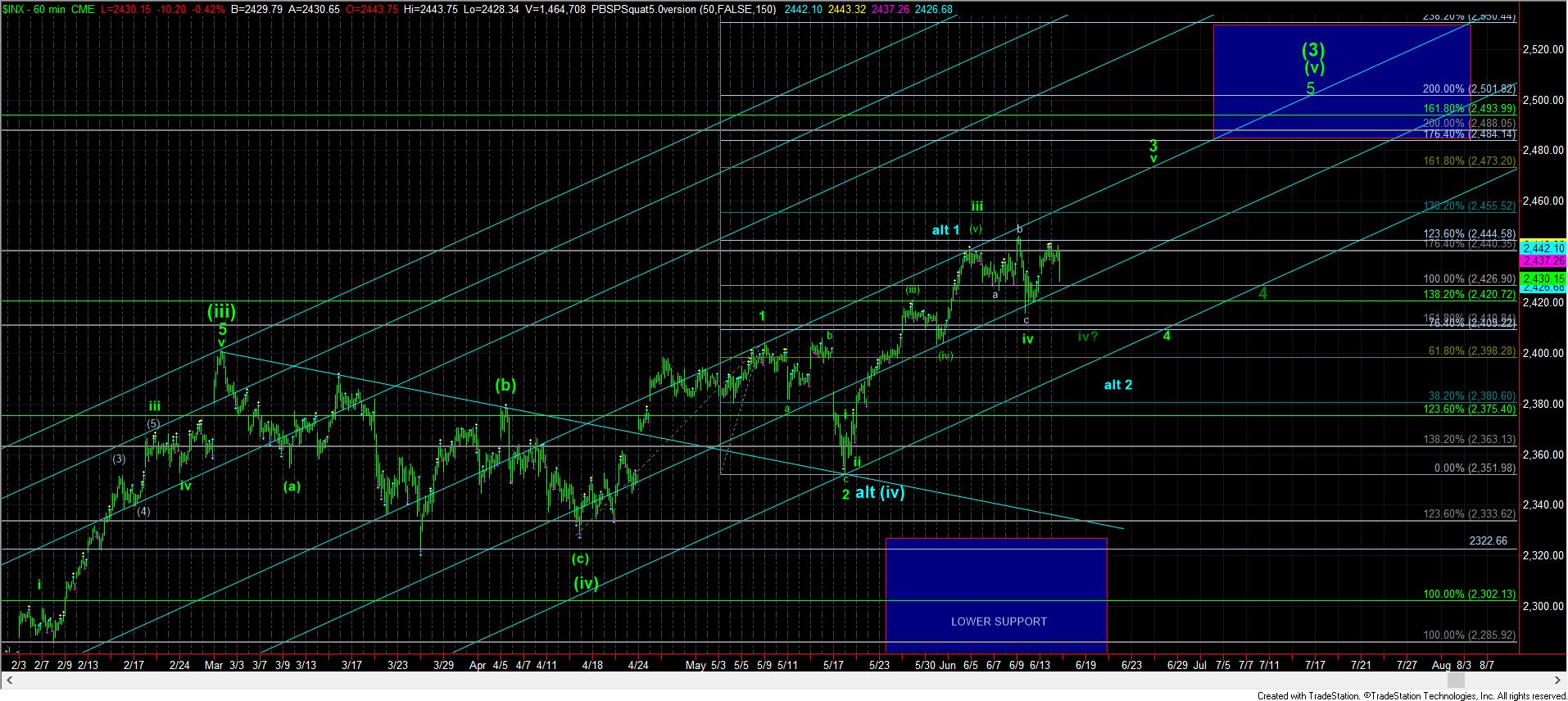 1-60minuteSPX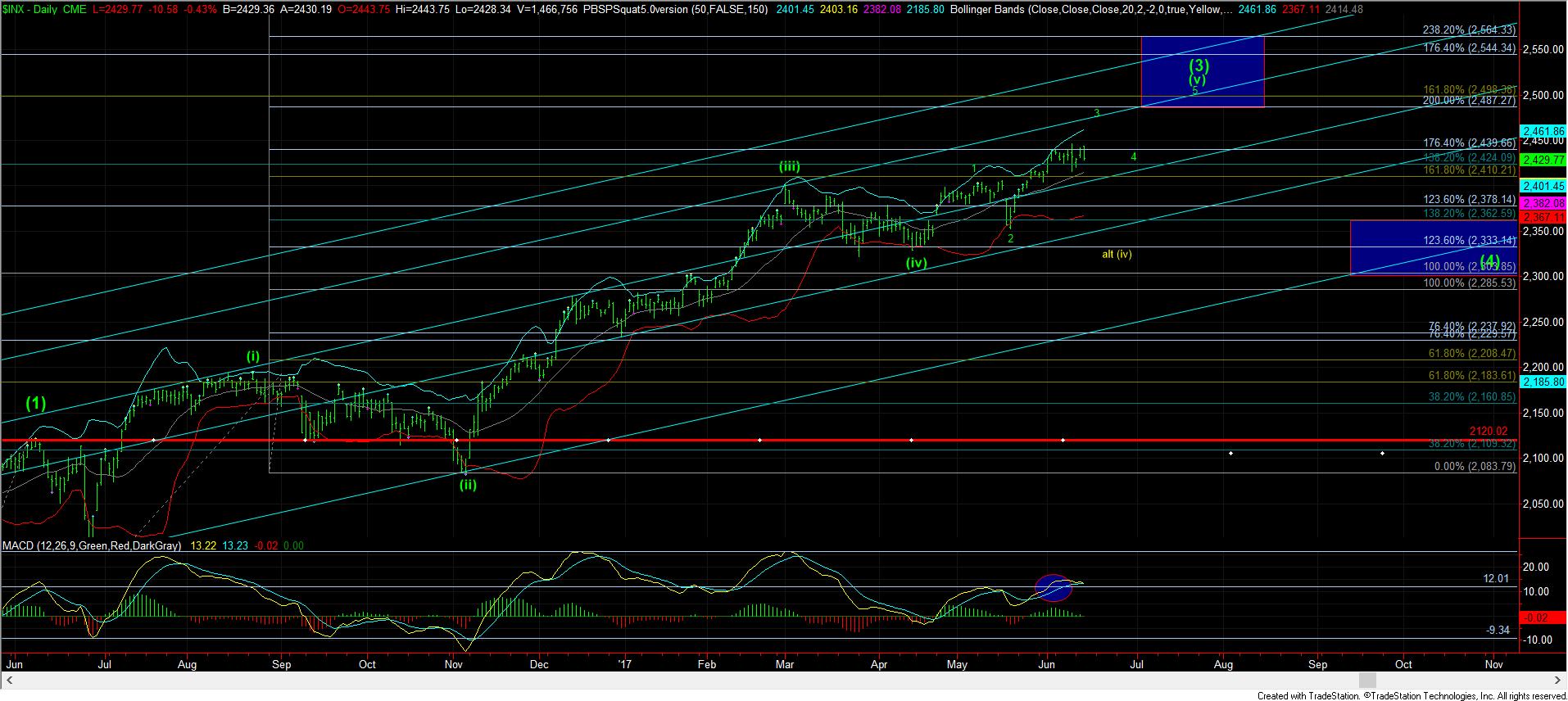 1SPXdaily