Market Inching Closer - Market Analysis for Jan 8th, 2019
With the market moving up and down and making higher highs while doing so, it supports our expectation that we are in the final series of 4's and 5's to complete this c-wave of the (a) wave. The only question is if the market has one more 4-5 in it to take it to our ideal target 20 points higher than the higher high we struck today.
The main reason I am struggling on this micro count is because I do not have a clear 1-2 off the b-wave low to be able to determine if all 5 waves up have completed, or if we have another 4-5 to take us to our ideal target. Yet, when we have completed most of a pattern and approaching our target, I will usually turn more cautious, especially when we are in a larger 4th wave structure.
At this point in time, either the market is going to take us to our ideal target in the 2600SPX region, or it will break 2520SPX to tell us that it has completed its c-wave of (a) a bit lower than I had ideally wanted to see. The initial support below us right now stands in the 2540SPX region. That can still represent a 4th wave in this c-wave of (a), and as long as we remain over that level, we have a strong pattern still pointing us to 2600SPX. A sustained break of 2540SPX is the initial indication that the (a) wave may have come up short.
I have also come up with a "general guestimate" of the path for the (b) wave pullback. First, the assumption is that we top at the 2600SPX region. Next, the a-wave of that (b) wave will likely take us down towards the 2500SPX region, followed by a b-wave rally. But, overall, I have now laid out a general path for the next pullback, with a target box between 2400-2475SPX. Of course, as the pattern progresses, we can likely narrow down the target for the (b) wave.
For now, my main expectations have not changed. As long as hold over 2540SPX, I am still looking to strike the 2600SPX region. However, if we break 2540SPX, that is the first indication that the (a) wave came up short, with a break of 2520SPX sealing the deal.
Overall, as long as the market remains over 2400SPX, I am looking for a (b) wave to hold support, and begin a (c) wave to much higher levels into the spring, with my minimum target still in the 2800SPX region.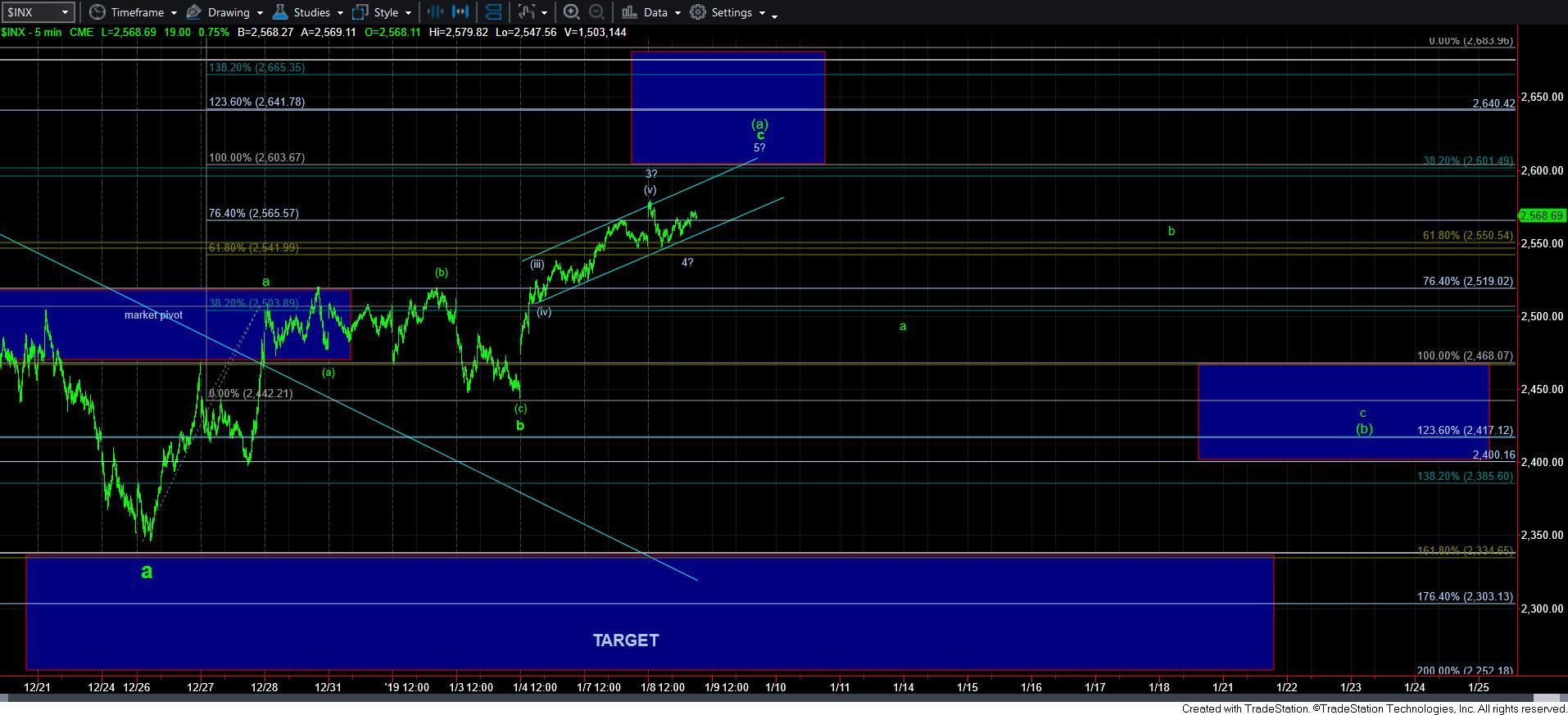 5minSPX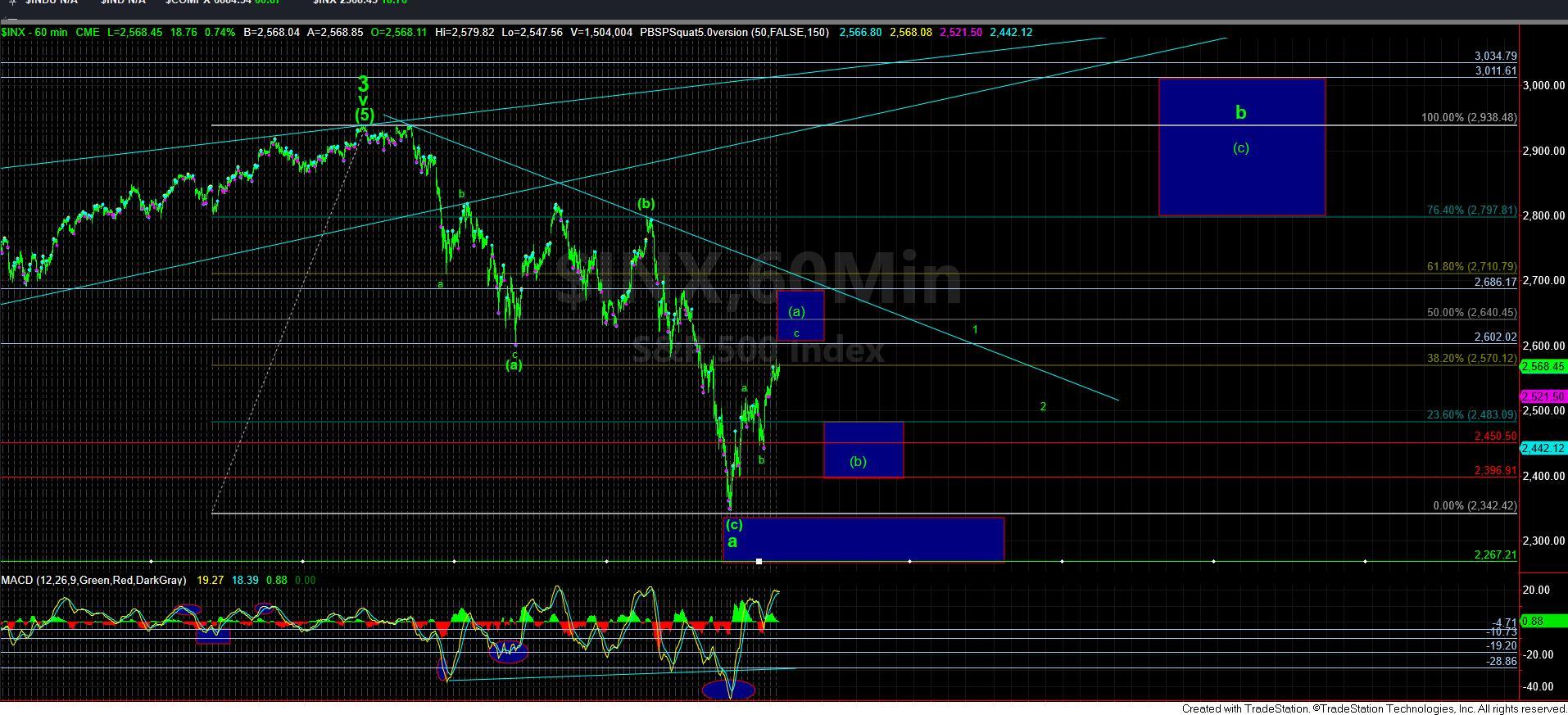 60minSPX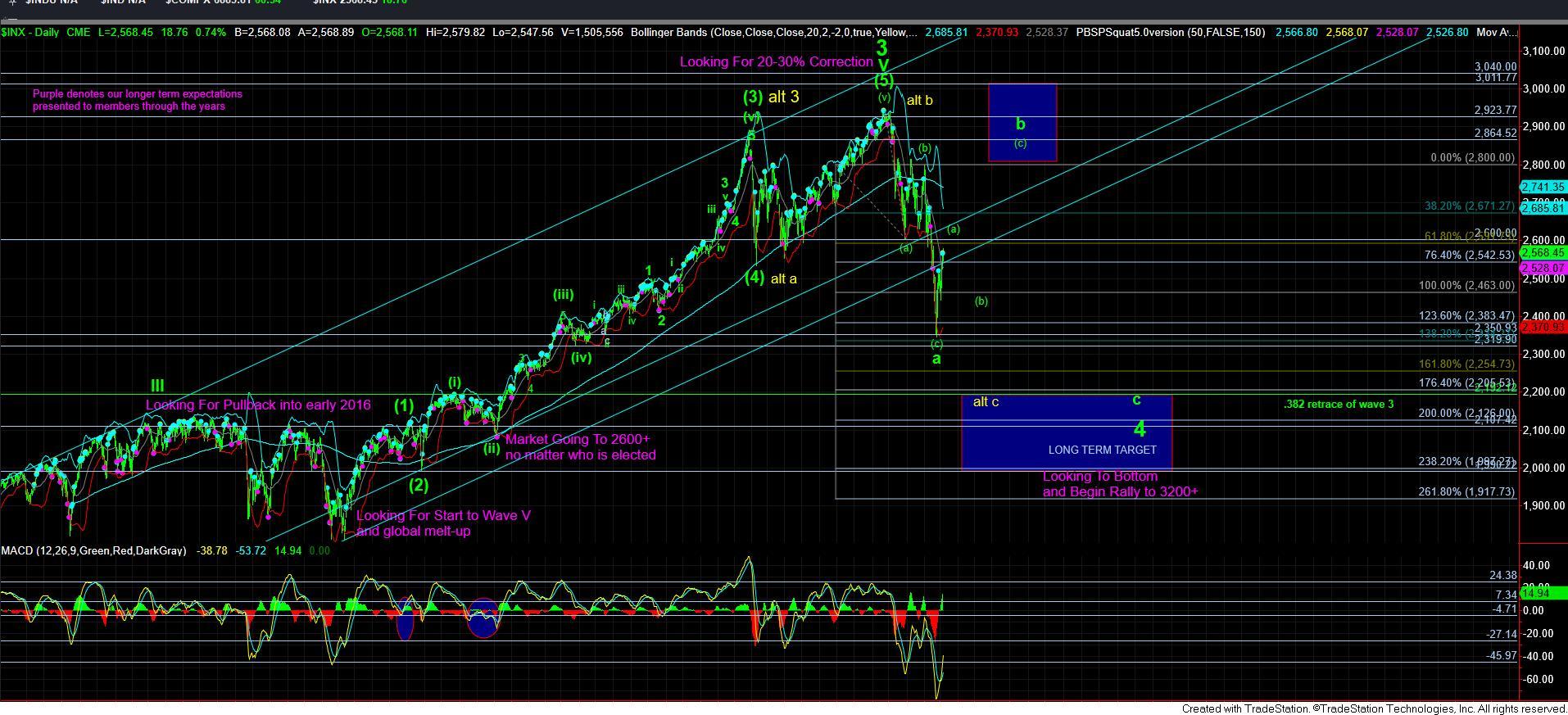 1SPXdaily