After seeing a fairly sharp drop yesterday on what can be counted as five down off of the highs we saw the market open higher near the upper end of the ideal resistance level for a potential micro wave ii. We then saw a move lower into the afternoon session with the market holding over yesterday's low and over the 76.4 extension pivot of that move down off of the highs from yesterday. Then in the final hour of trading, we saw a retrace back up off of the LOD thus once again leaving the door open to this still seeing a fairly sharp drop lower as part of either the green wave (c) or simply as part of a wave c of iv down per the yellow count.
While the internal price action is anything but clean I do think that a break of either today's high of the day at the 3920 or today's low at the 3884 level should tell the story at least for the near term. If we are able to break back up over the high of the day then it makes it much more likely that we are indeed finishing off the wave v of 1 with the wave v likely taking the shape of an ending diagonal. This would put overhead resistance in the 3939-3961 zone as a potential topping area for the wave v.
Should however we break the low of the day at the 3884 level then we likely are following at least the wave c of iv down under the yellow path and leaves the door open to see a larger top per the green count. Under the yellow path, I would be looking for a hold of the 3846-3810 zone which should then be followed by a full five up off of one of those fibs to give us initial confirmation that we have indeed bottomed in that yellow wave iv. Should we see a break of that zone and/or a full five down off of the highs as laid out on the charts then we would have an early signal that we may indeed have started the larger wave (c) of (2) down per the green path.
So while the action today was a bit frustrating ideally we will see some resolution to this action either overnight or into tomorrow and have a better idea going into the weekend which path this is likely to take.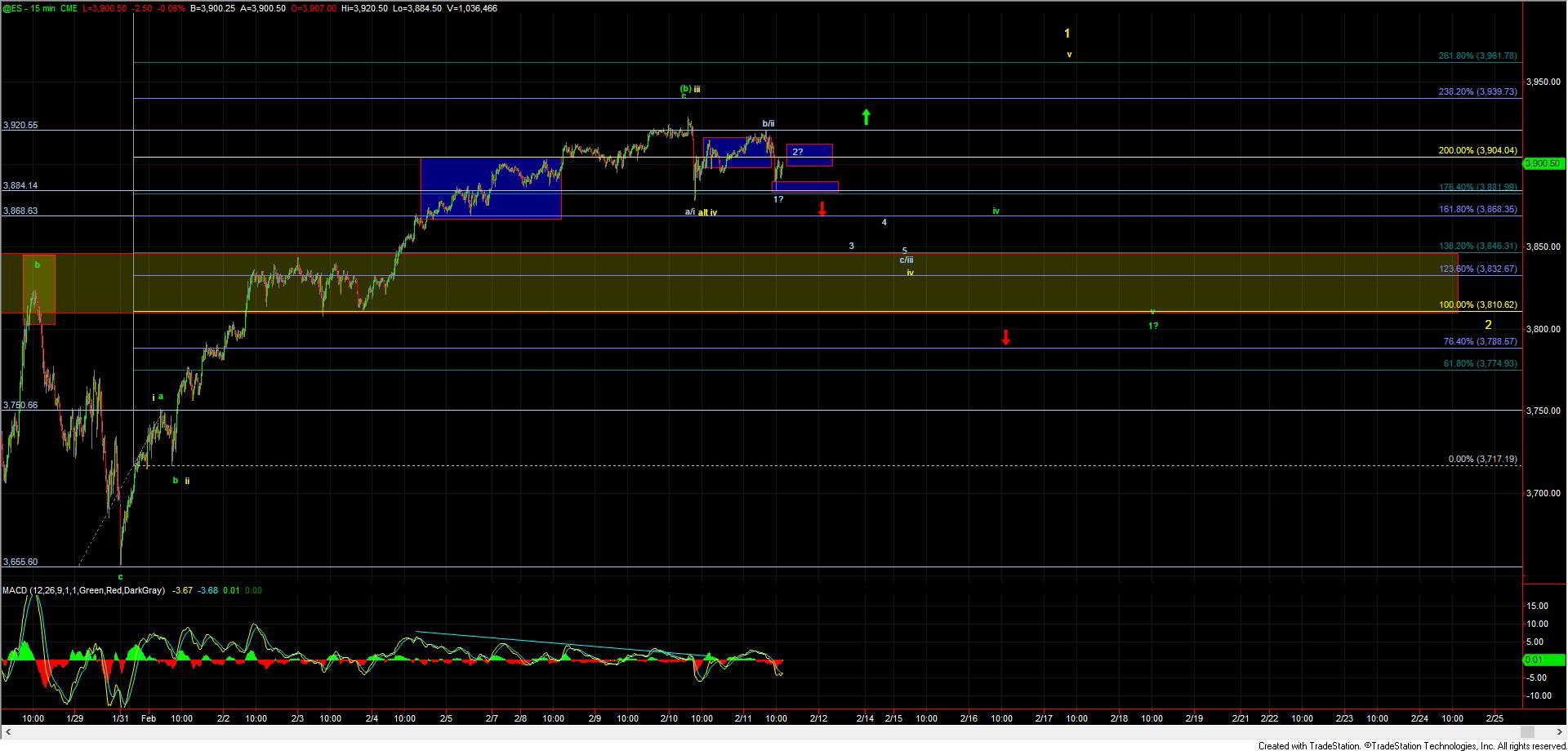 ES 5m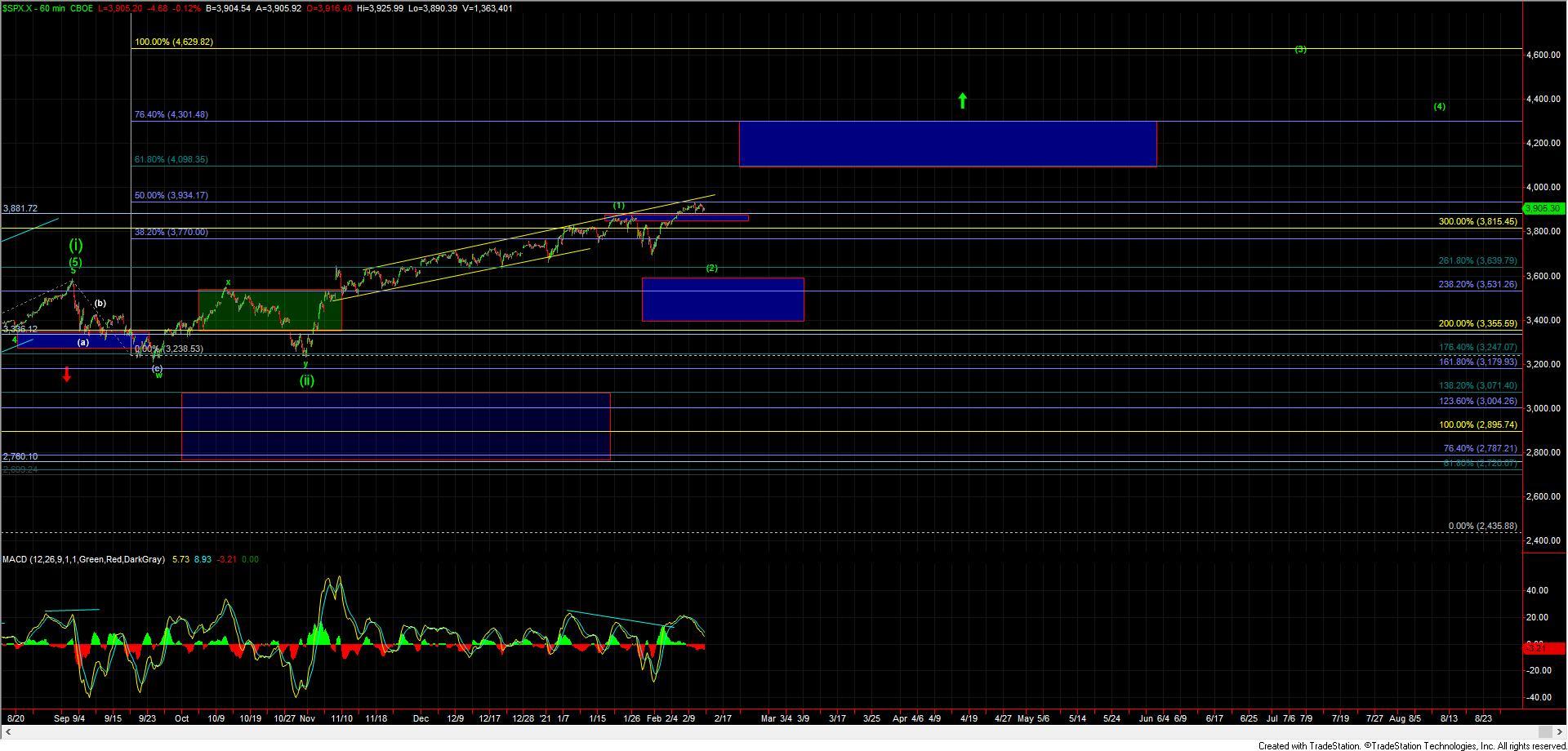 SPX 60m