Market Holds Support and Pushes Higher
After holding support overnight, the market pushed higher today and looks to be attempting to make another break over the previous highs for wave v up off of the January 31st low.
I am currently watching the 3348 level on the Emini S&P 500 (ES) as a micro upside pivot level that should give us the next level of confirmation that we will indeed see another push up over the 2/5 high for that wave v up. Assuming we can indeed get a push through that level and then back up over the 2/5 high, then the structure of the next move down off of the high will be key in helping determine whether we have topped in the wave b as shown in blue on the charts or the more immediate bullish wave 1 as shown in yellow.
Zooming out to the bigger picture, both of these paths are still pointing to higher levels over the next several months, so it's important to not lose sight of where we are on this larger time-frame chart. This can be seen on the 60-min chart -- as long as we can hold over the larger degree support at the 3186-3090 zone, we are still very much positioned to move higher.
Moving below that larger degree support zone would then open the door to some more immediately bearish paths. But for now and as long as that zone holds, the path for the near term still is pointing higher.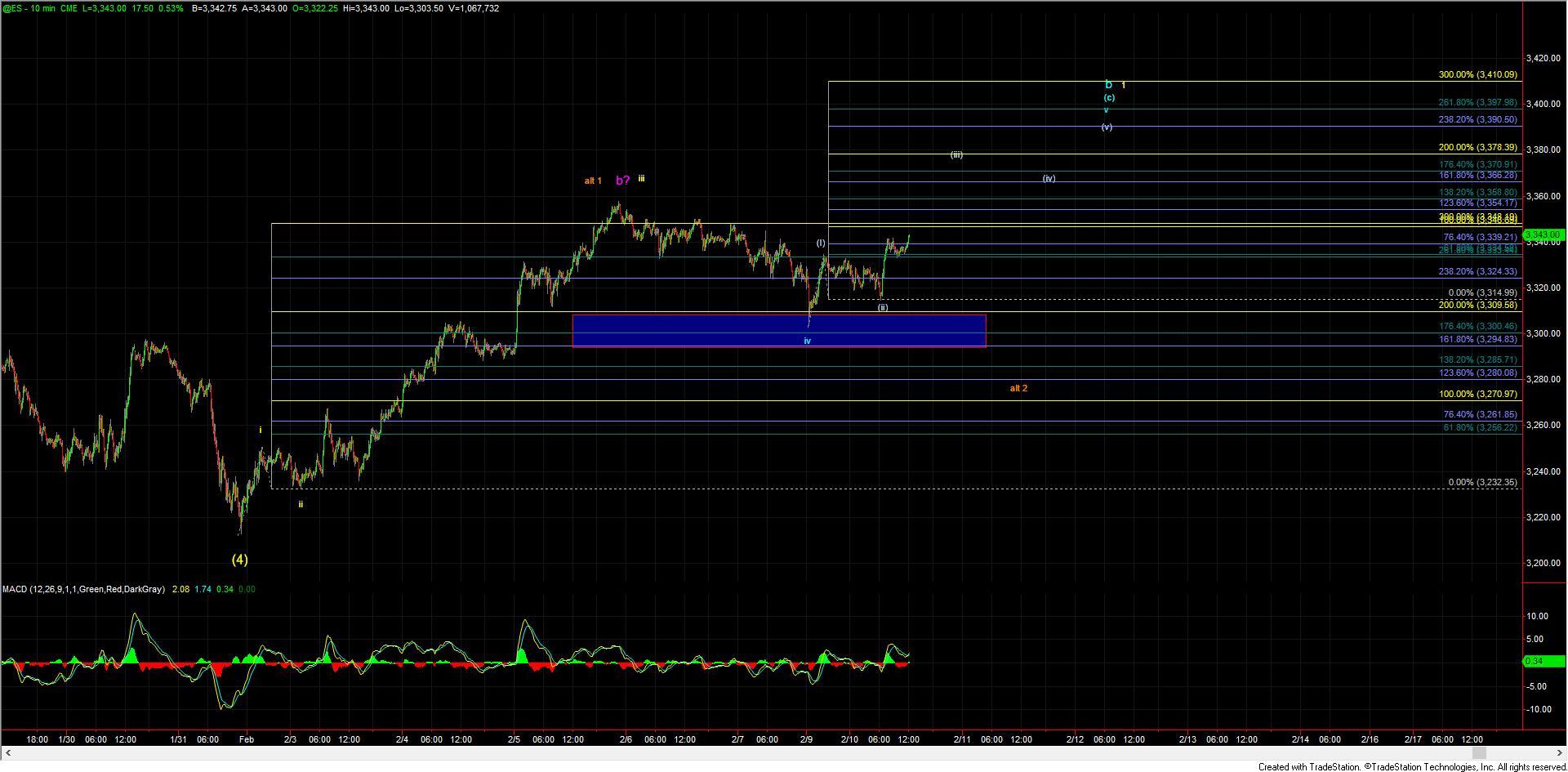 ES 10m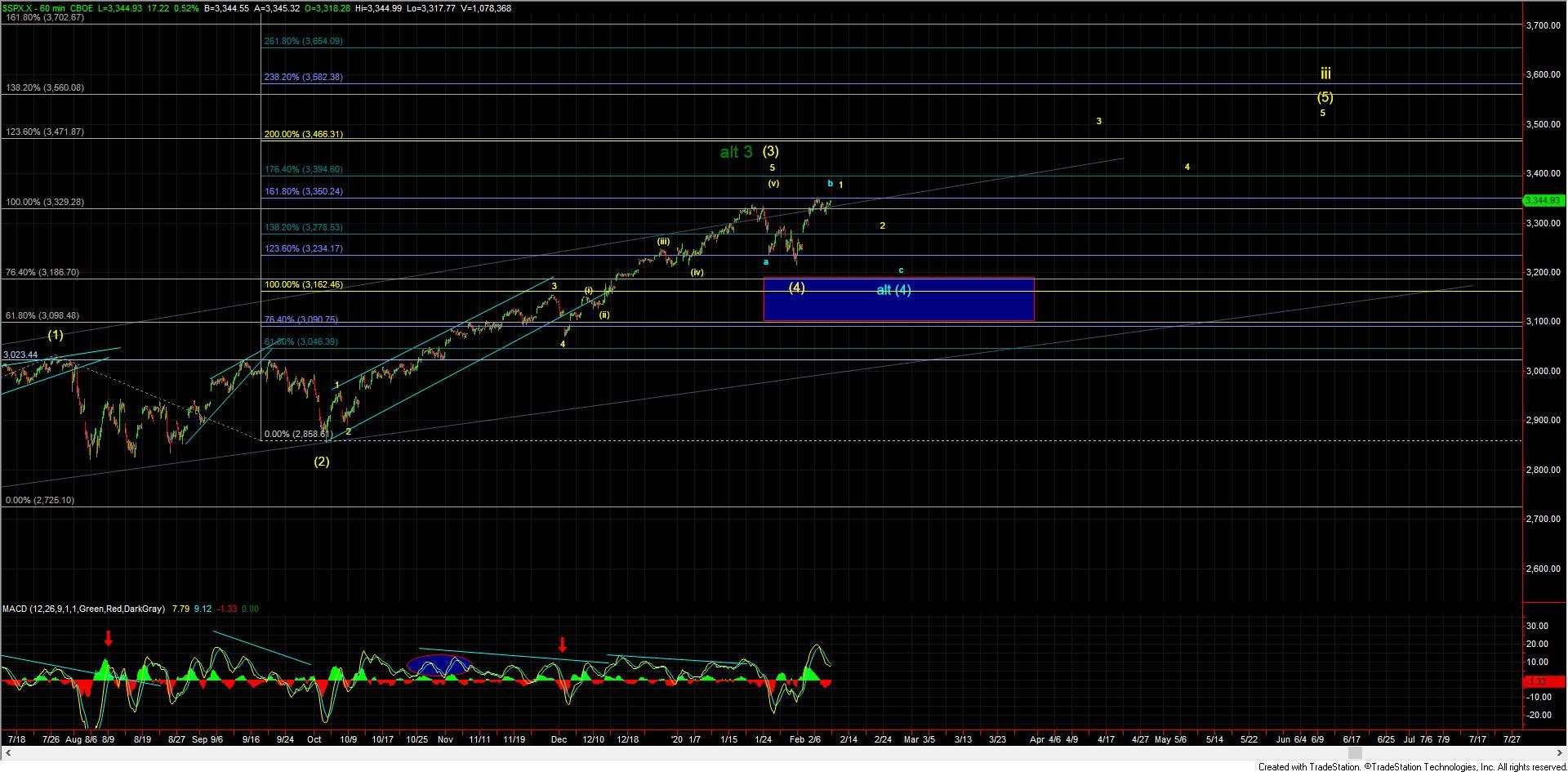 SPX 60m