Market Holds Support, But Not Quite Out Of The Woods
Today the market pushed lower with the SPX breaking the ideal 4140 support level that had been laid out over the past several days. This 4140 support level was the ideal fib support level to hold under the wave (2) bottoming count. Although we did break the ideal fib support we did however so far manage to hold over the official invalidation point of that potential wave (2) keeping this count technically valid and in play here as we approach the close.
The deep retrace is however certainly putting the market in a very precarious spot in regards to holding that micro wave (2) count and if we are indeed going to see that wave (2) bottom we will need to hold today's LOD which is coming in at the 4120 level on the ES. If that level breaks from here we will no longer be able to consider that we are indeed bottoming a wave (2) as shown in green on the ES chart.
As far as confirmation of a bottom in this green count is concerned, I would want to see first a break over the 4151 level on the ES followed by a full and clear five-wave move up off of the lows to give us confirmation that we have indeed begun the wave (3) up. This should then be followed by a break back over the 4202 and then ultimately back over the highs struck on 4/29.
If we are unable to see that five wave structure and/or clear the price levels noted then we will run the risk that any bounce up off of the lows is simply part of the yellow wave b as part of the larger alternate wave ii as shown in yellow on the ES and SPX charts. Under that yellow count, the c wave move lower still would have an ideal target in the 3900-3950SPX zone. Assuming that we can indeed bottom in this zone then we still should be looking at upside targets for the wave 3 in the 4600 SPX region over the coming months.
I think it's likely that tomorrow's action will help give us a bit better guidance as to which path we are going to follow in the near term as it's unlikely that the market will resolve this before the end of trading today.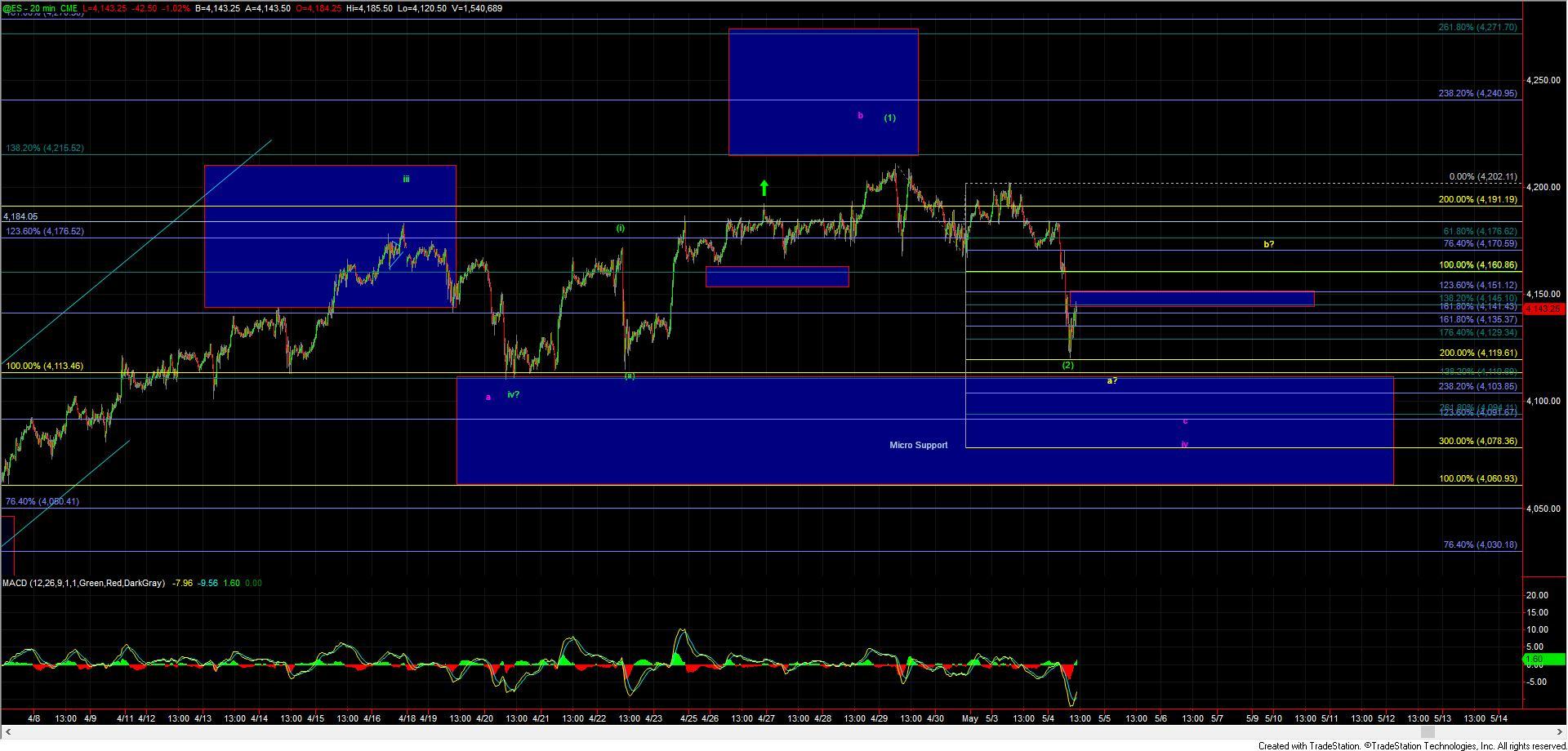 ES 20m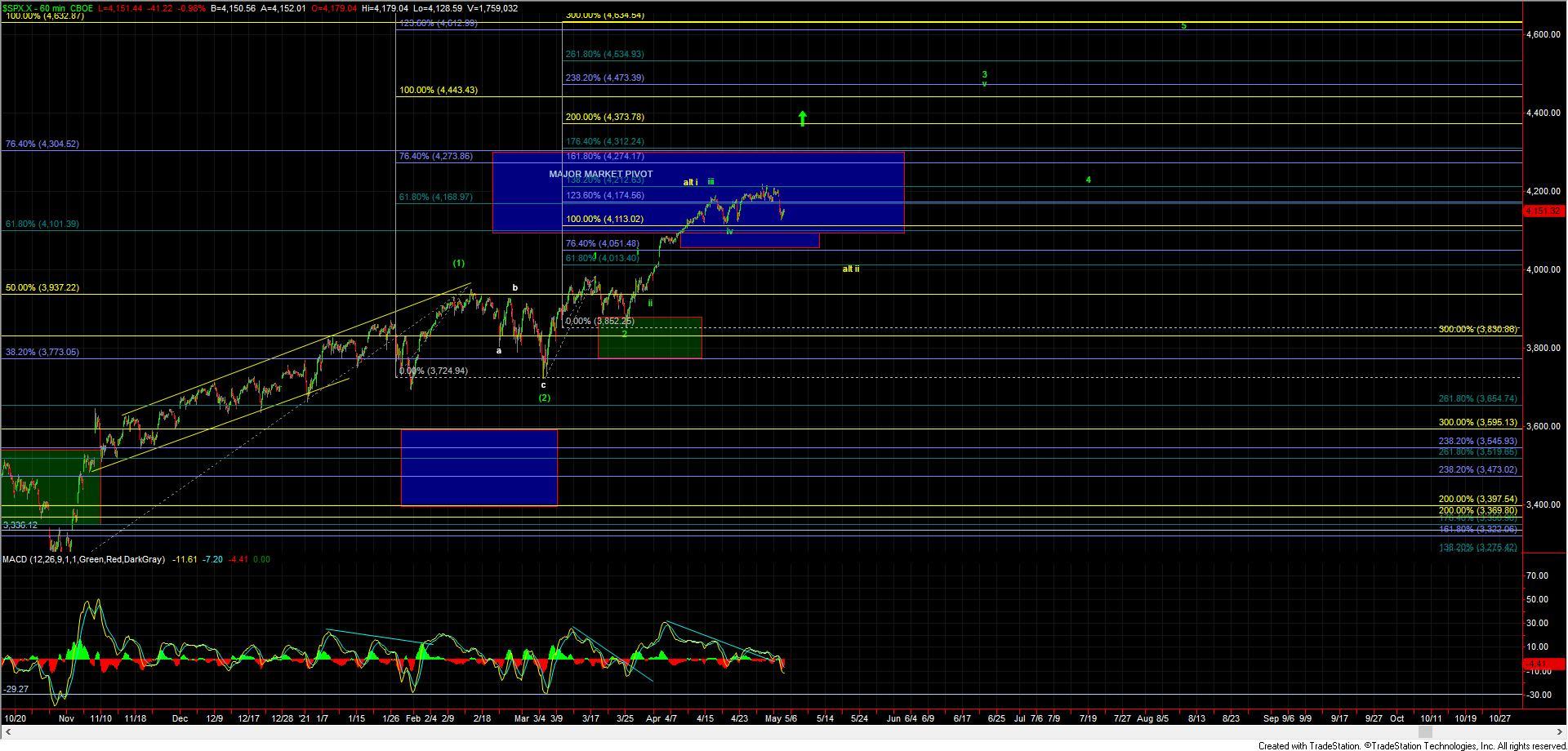 SPX 60m