Market Holding Support, But Not Extending Yet
As we began the day, I noted that the ideal pattern for the market to develop would be a 1-2, i-ii structure off the 2072 secondary low we struck earlier this week. For that pattern to remain intact, I wanted to see wave i of 3 completed today with a higher high made at today's open, and then see a pullback into the Fed meeting, which then should ignite us into wave iii of 3 of green iii.
While we basically played out the script today, the market still has not been able to solidly confirm the heart of a 3rd wave by moving through the down trend channel that has kept us in check for almost a month. Within the current micro pattern, I would not want to see us breaking down below 2095 before we break out through the down trend line, as that would basically invalidate the more immediate bullish pattern to 2150.
For now, it does not look like we have an answer from Mr. Market until tomorrow. But, should we get that break out, the 2115 level is our next level of importance. If we are able to gap up to it tomorrow, then I will be using the blue box on the chart as our main support region, as that box should not be broken to the downside in order to keep pressure up to the 2150 region. But, let's go one step at a time, as we still need to take out the down trend channel, without breaking below 2095 first.
I also want to note the our last b-wave high only made it to the .764 extension of the a-wave. Currently, we are at the .764 extension of the last a-wave as well. While the market does not always play out in the same way each time, there is usually a lot of rhyme. A break below 2095SPX puts this fact into the forefront of my mind.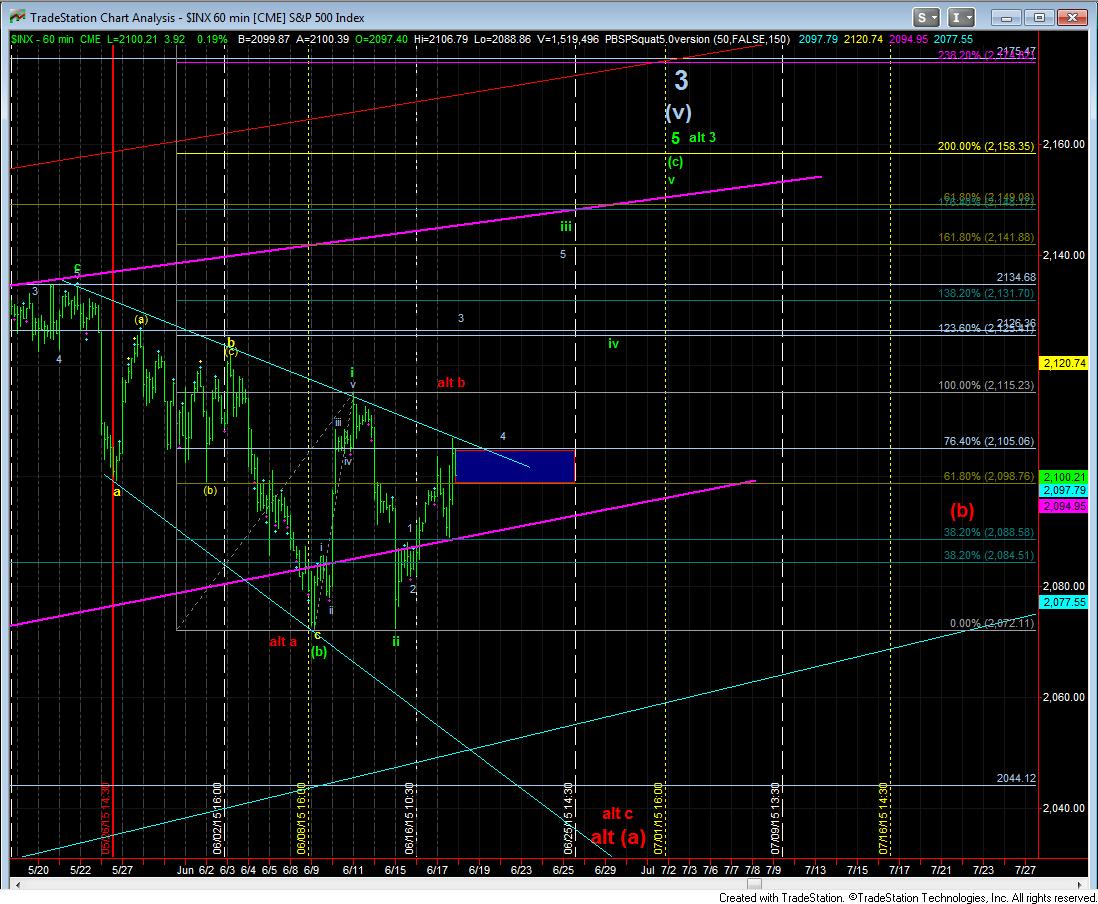 1TurnChart