Market Holding Support And Pressing Higher
Today the market opened higher and slowly pushed higher while holding over all of the key support levels even down to the most micro of levels.
Although we are likely finishing off an ending diagonal to complete this final leg up because we look to be in a c wave within that diagonal we can still use our fib pinball guidelines to help give us some fairly clear support and resistance levels. So zooming into the smaller timeframe ES chart I currently have micro support coming in at the 3278-3264 zone. As long as the ES is trading over that zone we still should continue to press higher in the blue path towards the 3340-3397 zone to finish off wave 3. The next micro overhead pivot cone currently comes in at the 3293-3303 zone. Moving through that zone should give us additional confirmation that we are following through under the blue count.
A move below the 3264 lower support level would open the door to this forming at least a local top per that purple wave a. Under this alternate purple count the wave b would likely take a few days to fill out and would certainly add more whipsaw to an already sloppy count but as long as we hold over 3186 should ultimately still point this higher before topping. I am going to try to take things one step at a time however and as long as we are over support will primarily focus on the blue count.
So overall not too much has changed today and while the market is still not fully broken out yet the bottom line remains that as long as we are holding over support the near term pressure does remain up.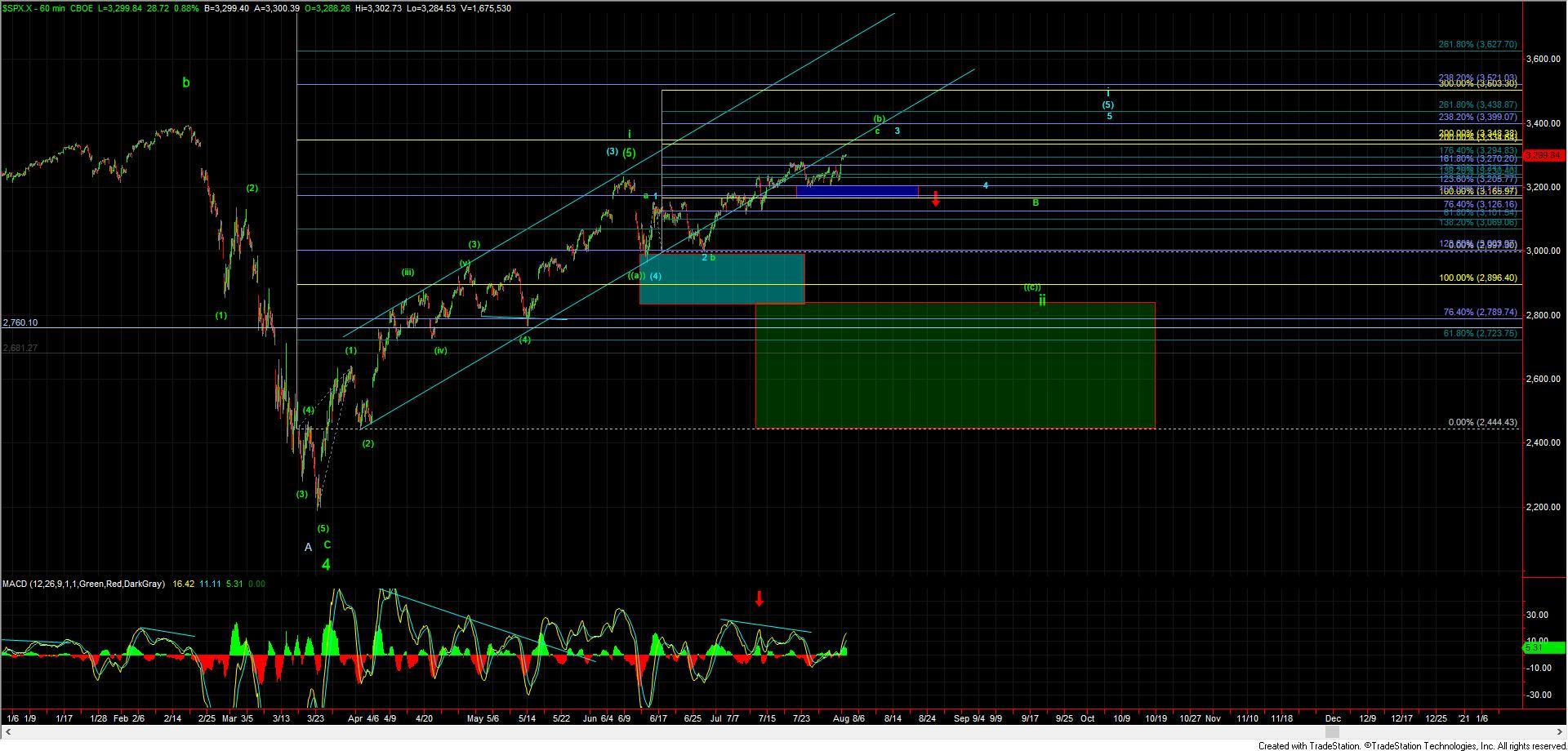 SPX 60m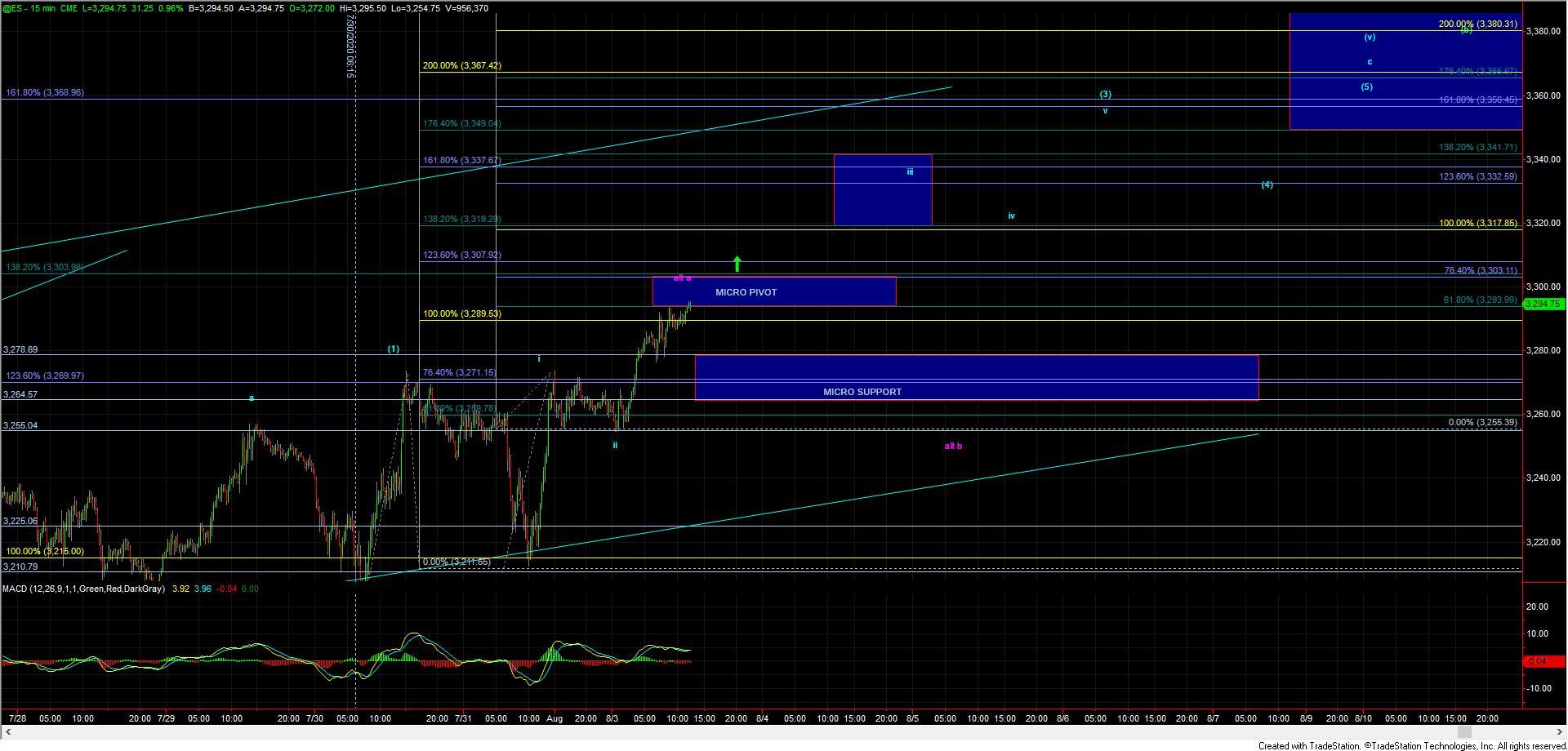 ES 15m