Market Has Yet To Break Support
As the market continues to grind over the 2845SPX support region, there is nothing we have yet seen which suggests that the market has topped out in the b-wave rally we have been tracking for over 3 months.
So, unfortunately, there really is nothing more I can add to the weekend update.
In short, as long as we remain below 2915SPX, we have enough waves in place to have a completed b-wave. However, we still need to see a sustained break of 2845SPX to provide an initial indication that the b-wave top has been struck.
Moreover, should we still rally up towards the 2915SPX region, then support gets moved up to the 2865SPX region, and it opens the door to the more extended b-wave potential to 3011-40SPX.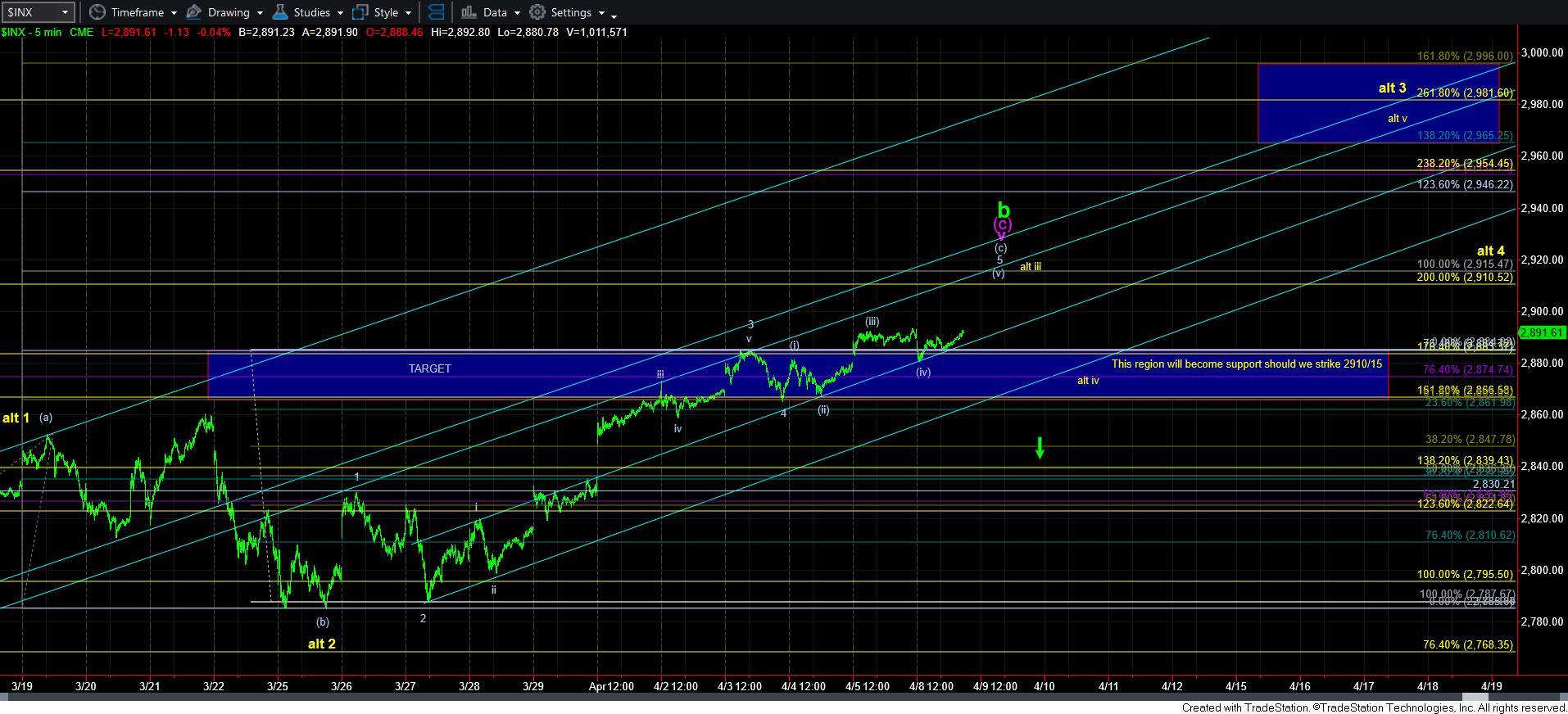 5minSPX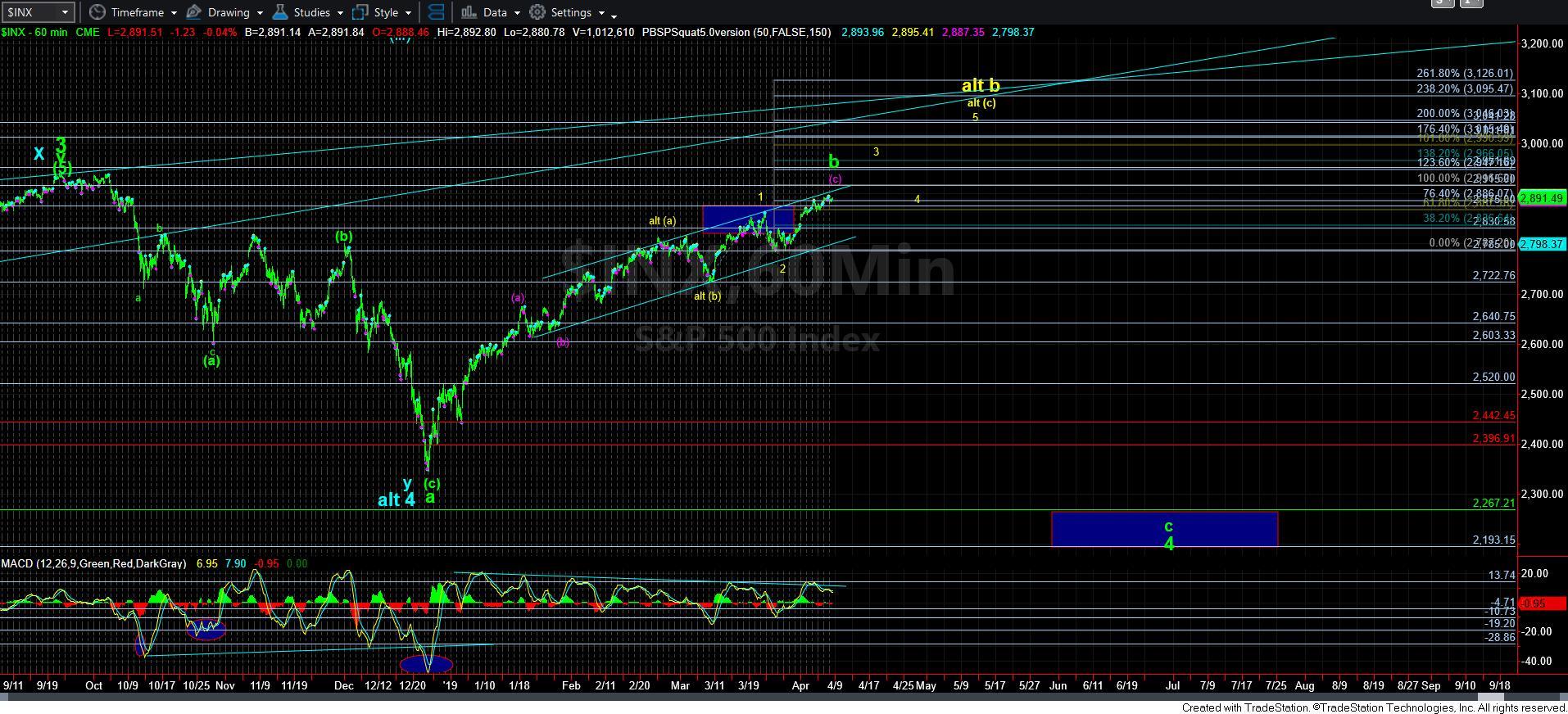 60minSPX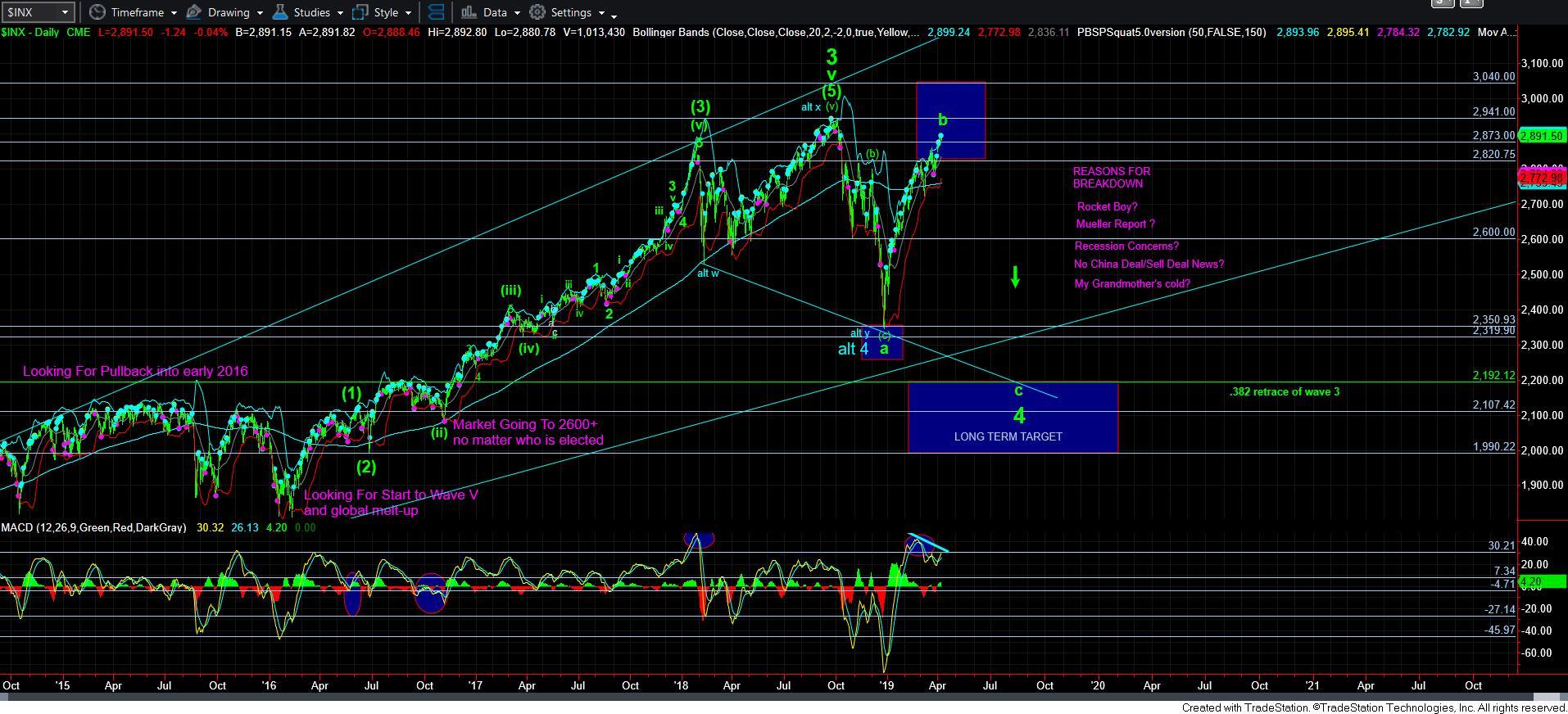 1SPXdaily