Market Has Stalled - Market Analysis for Nov 10th, 2015
The bearish count we have been following for the red c-wave to lower lows needed a big follow through to the downside today, at least based upon the pattern we have been tracking. While the move down off the high has left some open questions, and still can leave that c-wave to lower lows as a strong possibility, the move up today may be making it less likely.
The way I am going to have to view this market is that as long as we remain over the 2020/2040SPX region, then this rally is starting to look like the b-wave in the green count. And, until I see a full 5 waves down to at least the 2035SPX region or a strong break down below 2020PX, the action today seems to be leaning towards the green count a bit more.
But, I am still not going to make a snap decision. There is still more confirmation I am going to need before I declare the "all-clear" to the 2328 next higher target. For now, both options still remain open, but the lack of downside follow through today is having me seriously questioning if there is any major downside still to be seen in this market in 2015. But, in the shorter term for now, as long as we remain below 2087SPX and the blue downtrend channel, I am still looking lower.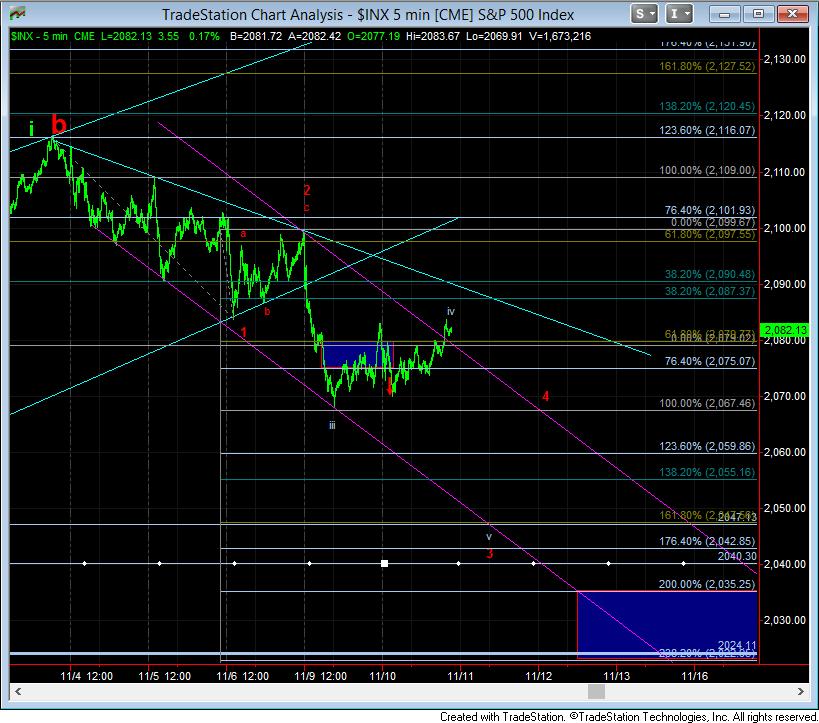 5minSPX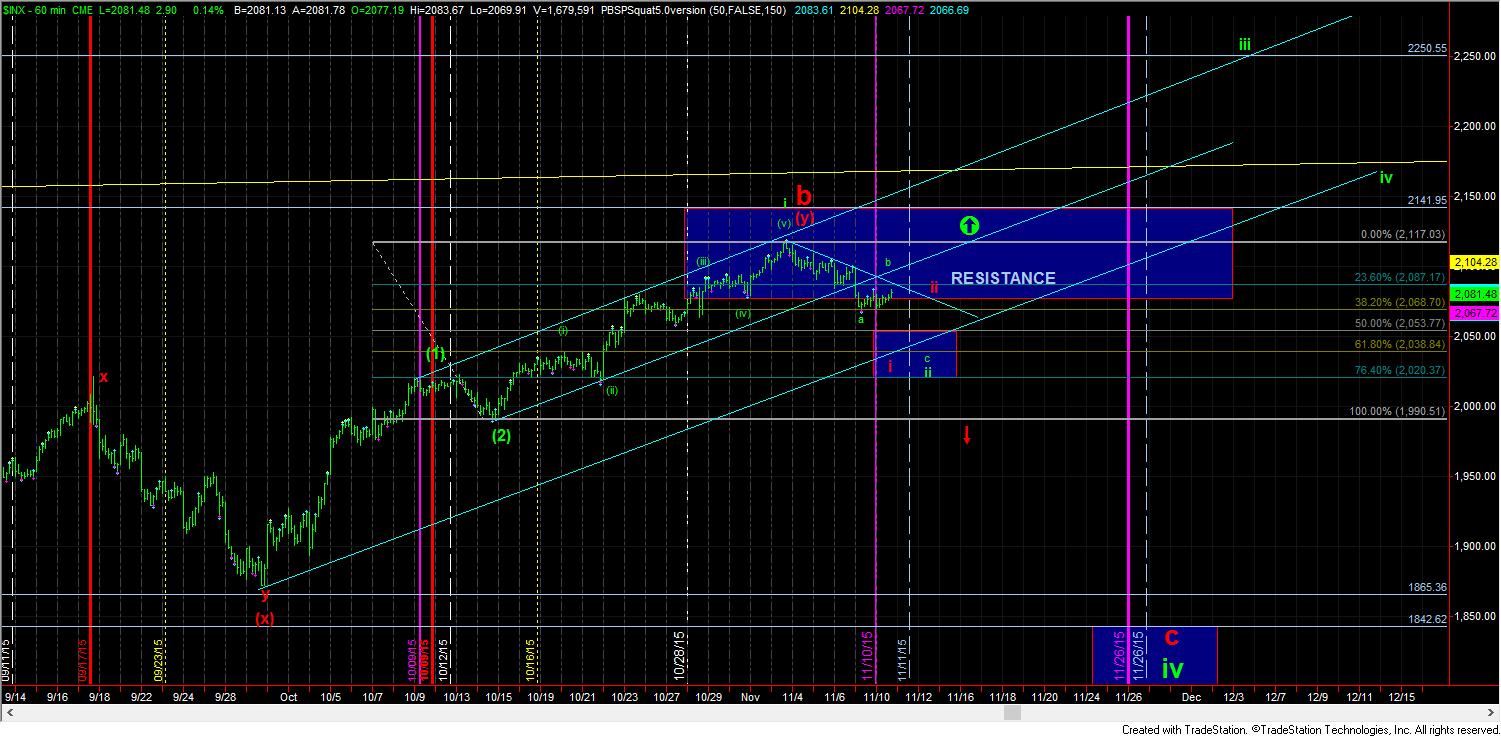 1turnchart