Market Has ALMOST Proven Itself
Last night, I noted that the market has pushed us down as far as I had wanted to see us go. So, we were looking for a big gap up towards the 2100SPX region, and the market came through.
But, just because the market provided us with a gap up, it still needs to give us a full 5 waves off the lows, and I cannot confidently state at this time that we have 5 waves off the lows. This places us in a precarious position at this time, as this can still be a b-wave rally, since it was only 3 waves off the lows. Ideally, we need to maintain over the 2097SPX level (.382 retrace of wave iii off the lows), and then see a higher high, ideally towards the 2114SPX region to complete wave 1 off the lows.
Again, I cannot stress how imperative it is right now for the market to provide us with 5 waves up off our Bradley turn date low to suggest that we may not be topping until the next Bradley date in early July. And should this pattern continue up in 5 waves, then the ultimate target will likely exceed the 2154 previous target, as we can be set up to strike the 2175 region instead.
As for the IWM, I would not want to see us break the 123.45 level at any point in time now, or else it is my first warning sign that we have topped in the bigger diagonal pattern. Rather, I would want us to strike the 127 level, and then pullback correctively, followed by a take out of 127 to suggest much higher levels in the more bullish green pattern will be seen.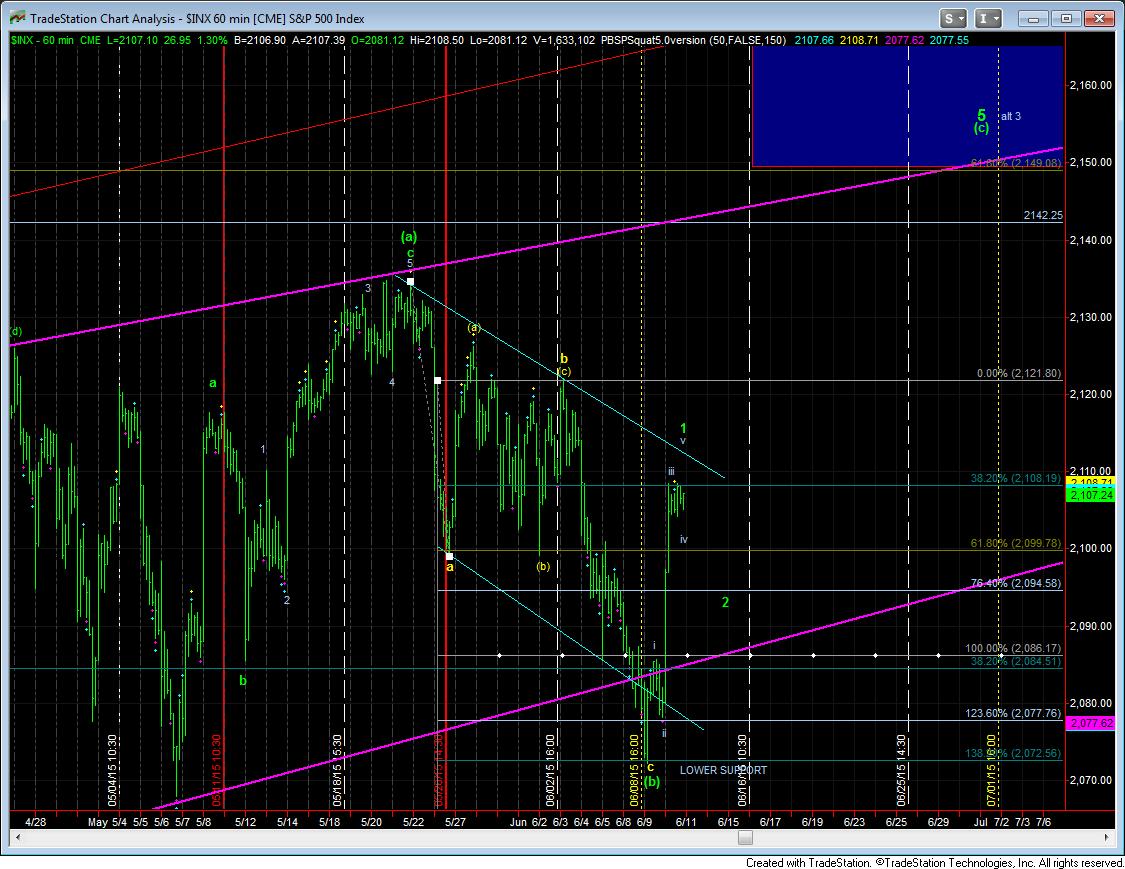 1TurnChart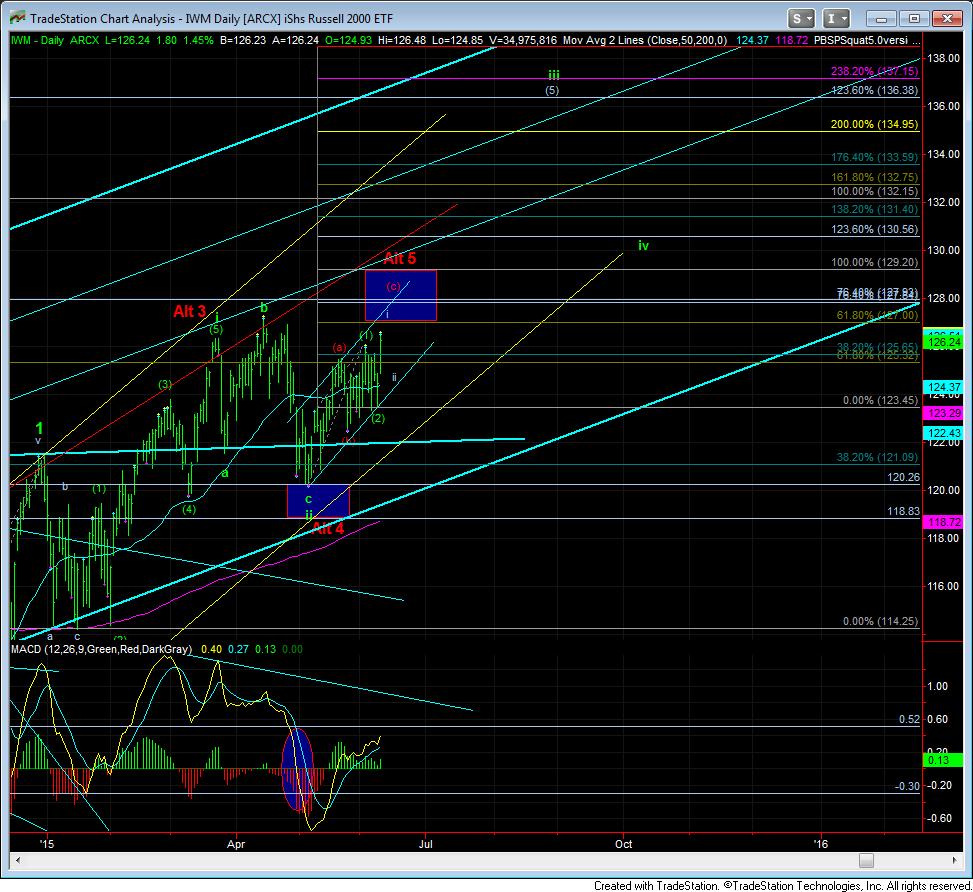 IWM