Market Got A Bit More Extended
Ideally, I had wanted to see the market hold the 2385SPX level, and then bounce back to the 2520 region before we headed down to the 2335SPX region. However, today's action seems to suggest that the market may want to get there sooner.
In the smaller degree, 2417SPX is now our minor resistance, and as long as we remain below that resistance, the market seems to be trying to stretch the to 2335SPX region sooner rather than later.
In the bigger perspective, while 2520 was our upper resistance of resistance, the 2470 region now seems to be a more apropos resistance to keep pressure down, especially if the market is able to the strike the 2335SPX region. This means that we will need to see a move through 2470SPX to even consider a bottom has been struck to this a-wave, at least until we see some form of 4-5 to set up that positively divergent lower low I discussed over the weekend. While it is "possible" that an a-wave can bottom without that being seen, we only see such bottoms less than 20% of the time.
This now means that the 2250-2300SPX region may become our target before this a-wave bottoms.
Lastly, I do have to point out that the technicals I am seeing on the daily and 60 minute charts really support the yellow count potential that would suggest we are already in the c-wave of wave 4, which will be targeting the 2100-2200SPX region in the first quarter of 2019. While I am still not adopting that as my primary, I am certainly watching this potential very carefully, especially with the techncials supporting that potential at this time.
In conclusion, as long as we remain below 2417SPX, I think we can strike the 2335-2360 region next before we can even consider this wave 3 as completed. Overhead, 2470SPX has now become important resistance, with a move through 2520SPX telling us that the a-wave low has been struck. But, for now, that is not my expectation just yet based upon the standard probabilities we normally see. We need to see some corrective bounces to begin to set up some kind of bottoming.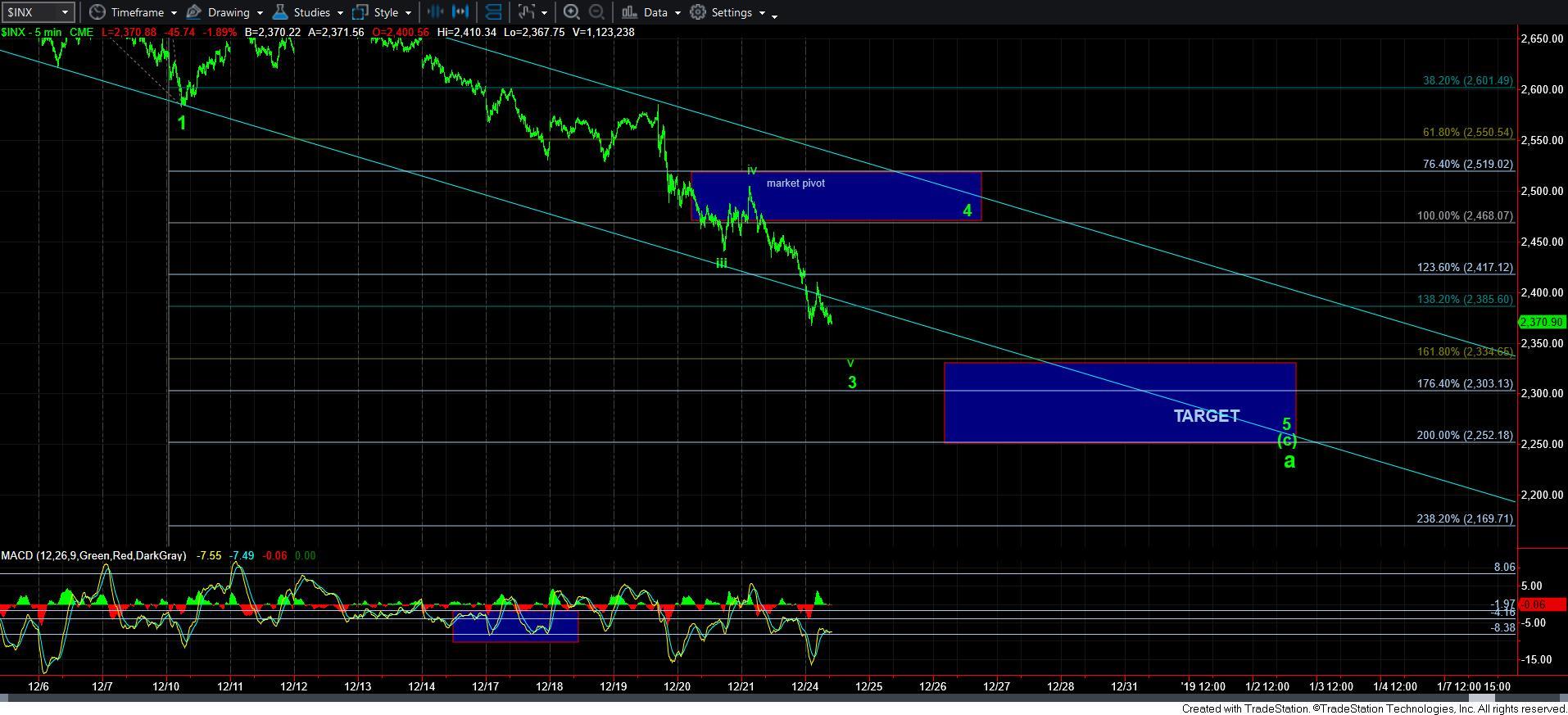 5minSPX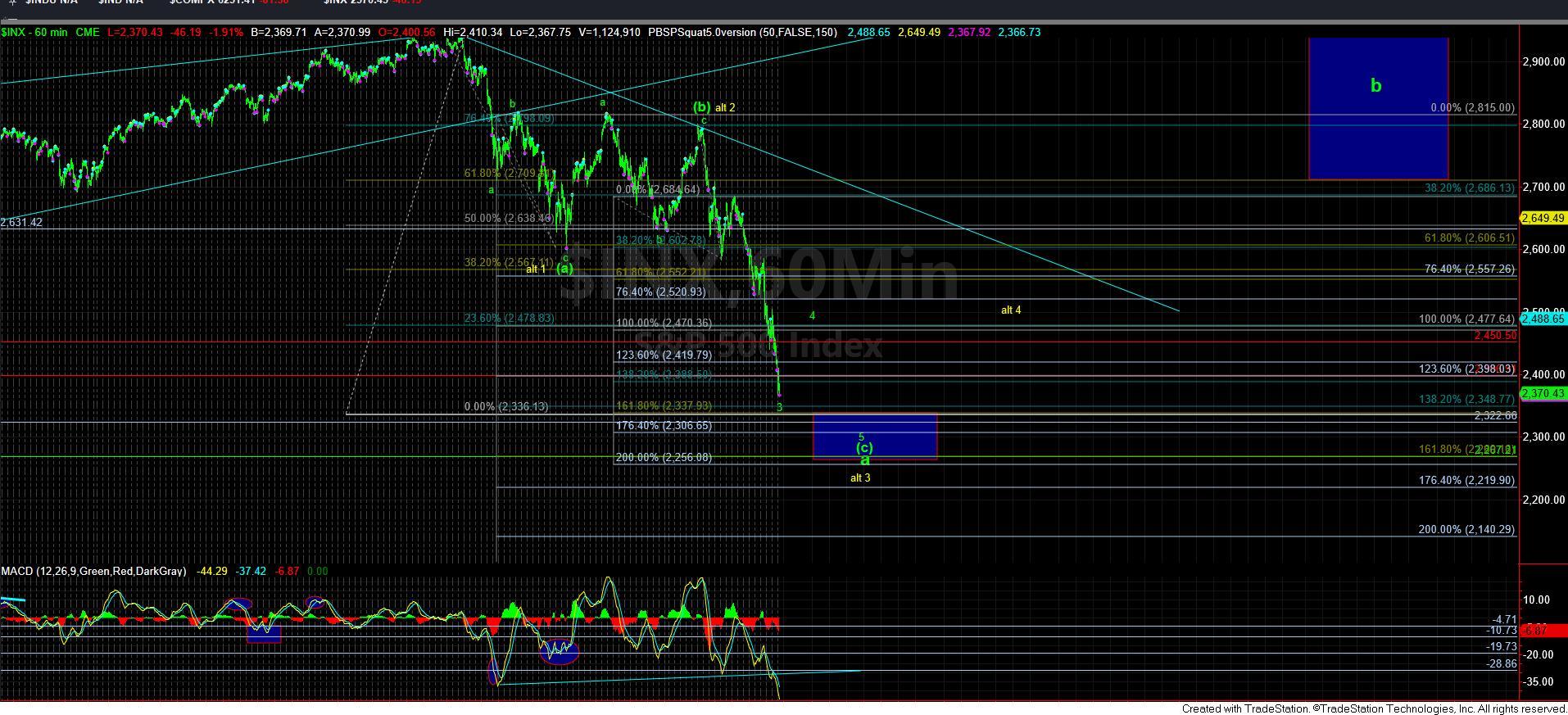 60minSPX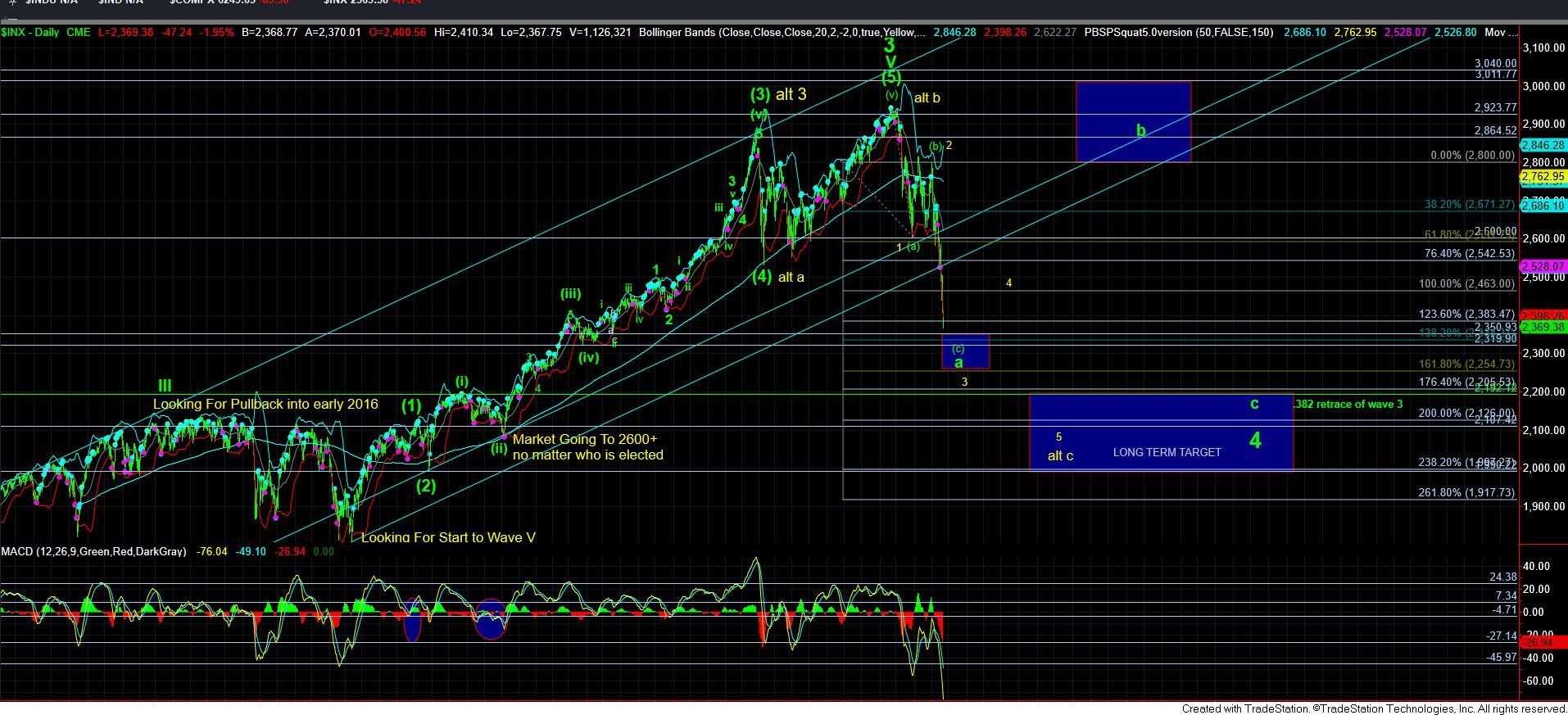 1SPXdaily