Market Getting VERY Sloppy Up Here
Early this morning, I posted the opportunity for a long set up as long as the ES held the 2967ES level. In fact, when the ES was in the 2971/72ES region, I noted that there was a rather low risk entry with a tight stop for those who wanted to attempt a long trade, and the bigger long target has been the 3011 region. With the market following through early in the morning on that upside potential, I have to note that the pullback from today's high was very unusual.
Normally, when the market approaches the 1.618 extension, it most often finds support at the 1.00 extension on pullbacks. However, this morning, the market again pulled back to the .764 extension. And, most often, it suggests that this last move up is either completing a larger degree ending diagonal off the June lows, or it is itself an ending diagonal off yesterday's low. However, you slice it, the upside structure is getting very sloppy, and is suggestive of topping action.
For now, the micro upper support is in the 2984ES region, with the 2950/60SPX support below that which must break to suggest a top has been struck. But, that is not likely a surprise to those reading my analysis of late.
For now, it seems the market is finally setting up to strike the 3011-45SPX target we have had for several years. And, yes, I still expect us to strike a major top in this region. But, while I maintain such an expectation, we still need to see the market break down below 2950/60SPX to begin that confirmation process.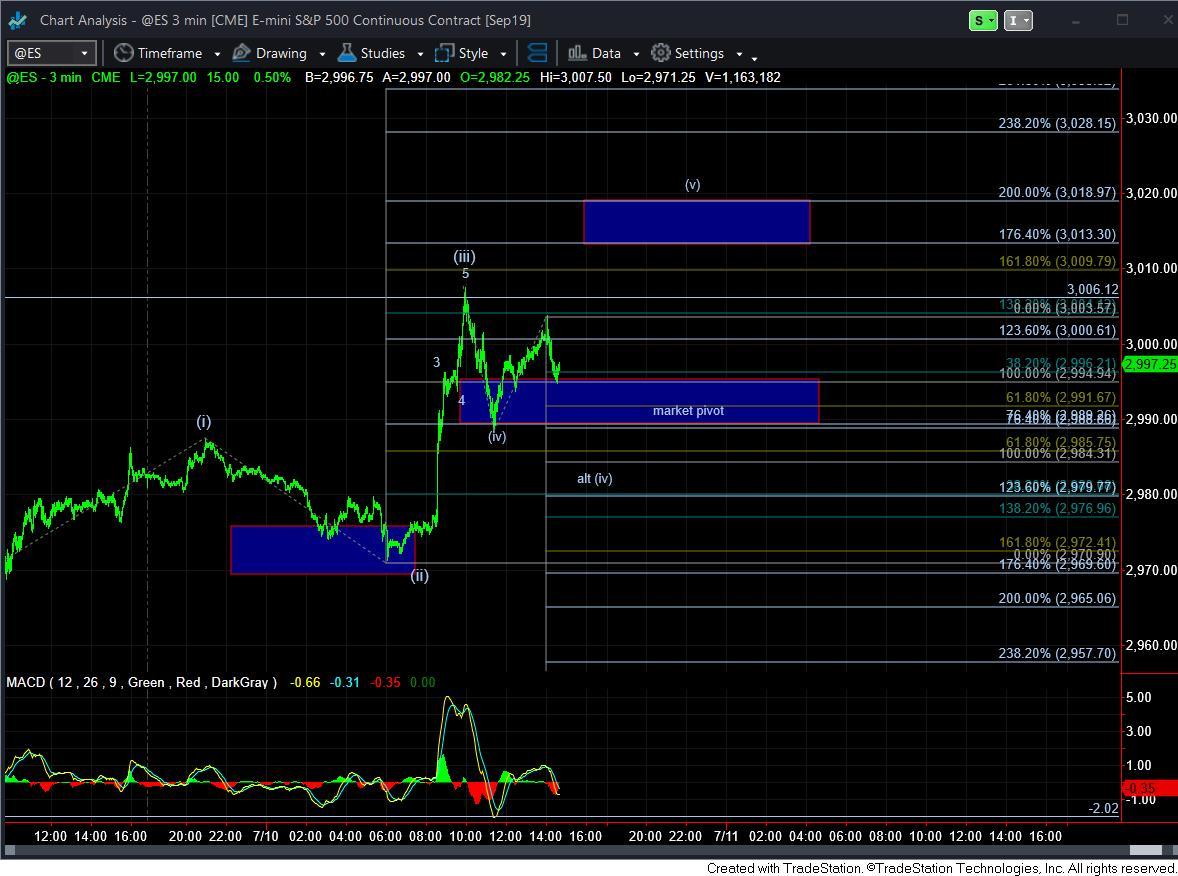 3minES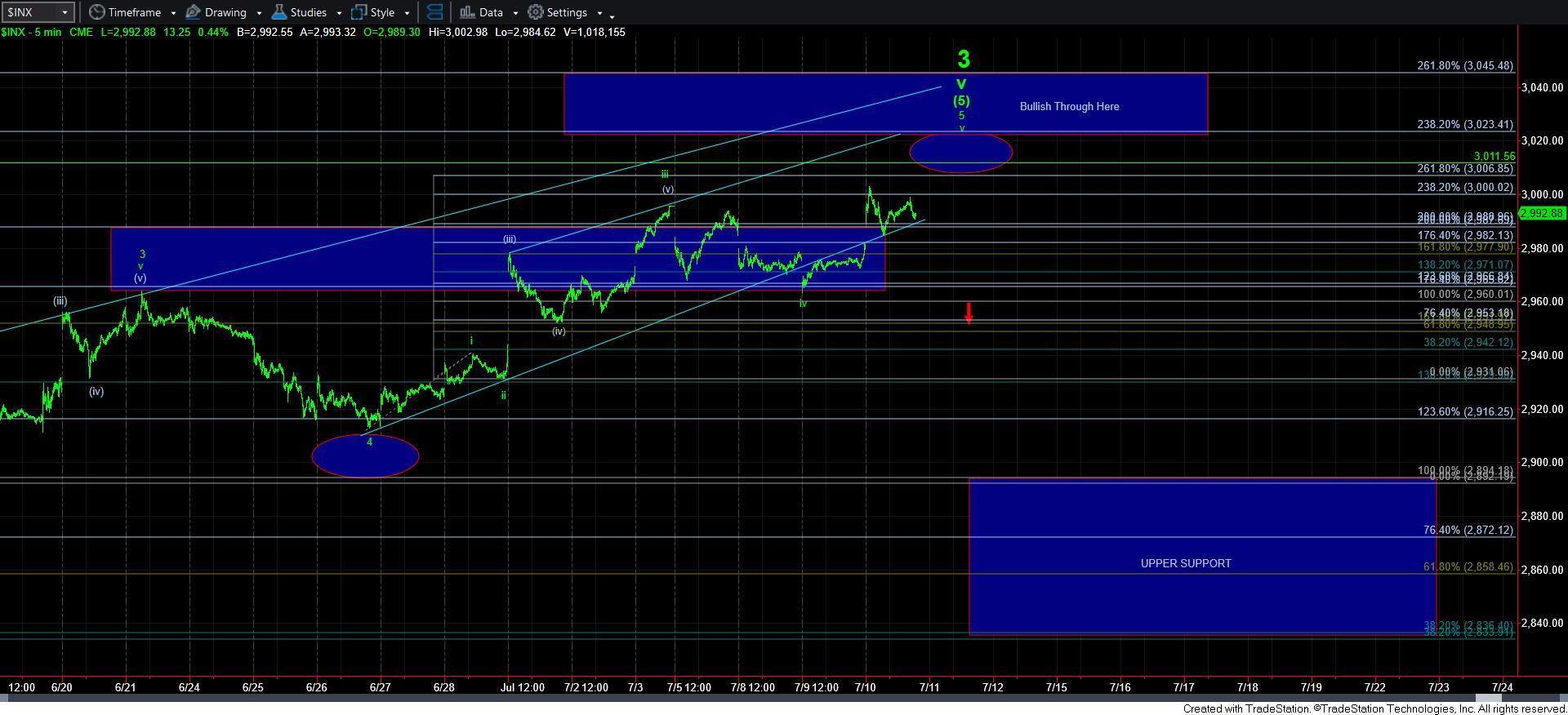 5minSPX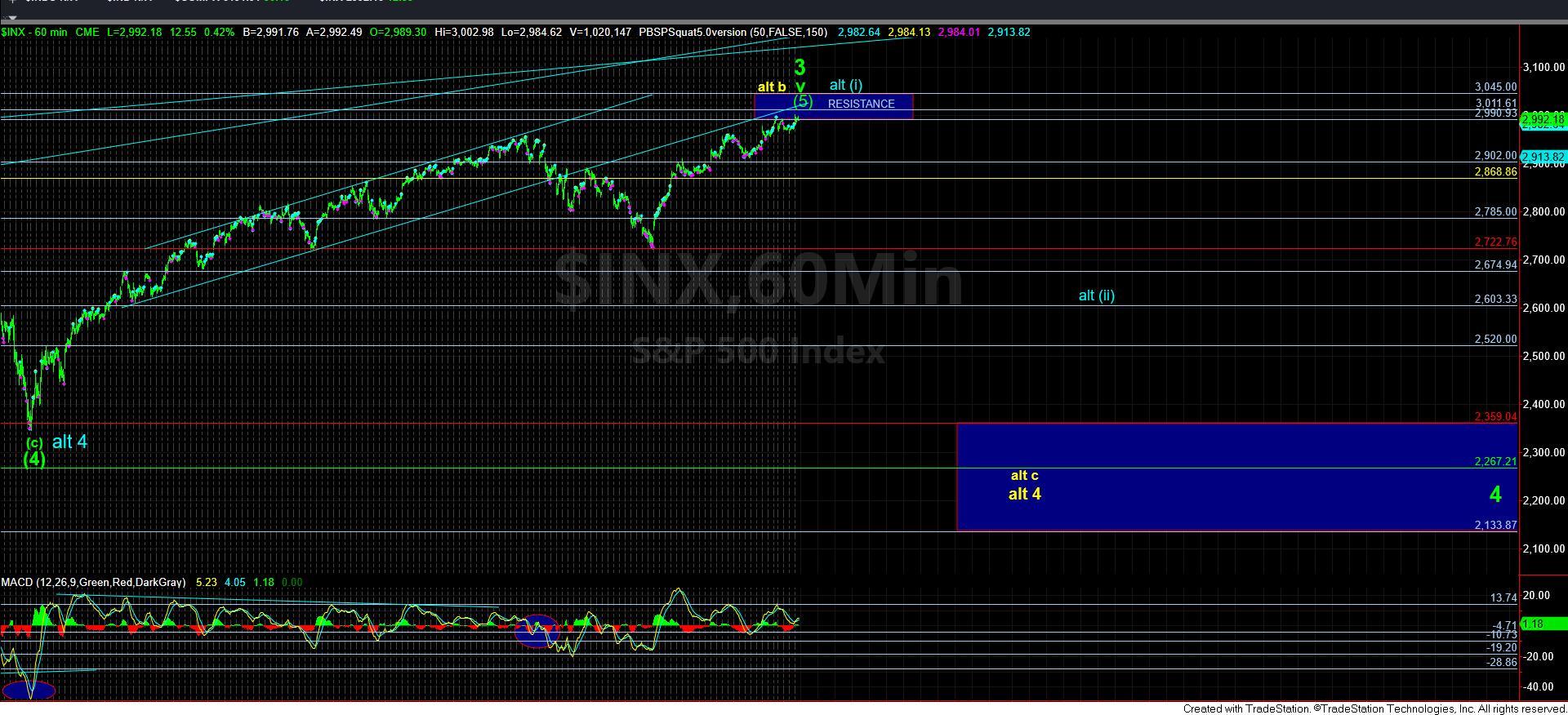 60minSPX