Market Drops Post-Fed But Holds Support For Now
After giving us a seemingly relentless grind higher over the past several weeks and pushing into the larger degree target/resistance zone we finally saw the market give us a reasonably sized pullback after the FMOC announcement this afternoon. So while this pullback has occurred upon a potentially full pattern in the market we have so far managed to bounce directly off of the key support level at the 4338 level which I had noted in the room several times this morning.
We will need to see the SPX break below this 4338 level followed by a break of larger degree support below to give us initial confirmation that we have indeed put in a top. If that level breaks then the next key support level below would come in at the 4291-4228 zone below and moving through this zone would make the alternate wave iv count less likely and give us an early signal that we have topped in all of the wave b. We would of course need to see this followed with a full five-wave move down off of the highs as this is what is required to start our larger C wave down.
If we are unable to break under support then we still can see this market attempt to push higher before finding any sort of local top. The fact that we bounced directly off of this 4338 level is certainly a warning sign that we may still be looking to push to another higher high overhead at least into the 4393-4424 zone before finding any sort of local top.
If we do move higher and see a higher high then I still would be able to count that as an extension of the wave (c) of 5 of larger wave b as long as we maintain under this 4424 region. Should we see a sustained break over this level then it would open the door for the more bullish path that Avi laid out in his bigger picture update. For now however and as long as we maintain under that level I am still learning towards the larger degree topping count.
So while the certainly has a full pattern in this region we still have several levels of support that will need to break to give us confirmation that a top is indeed in place. Until those support levels break caution is certainly warranted but higher levels still cannot be ruled out as we move into the summer months.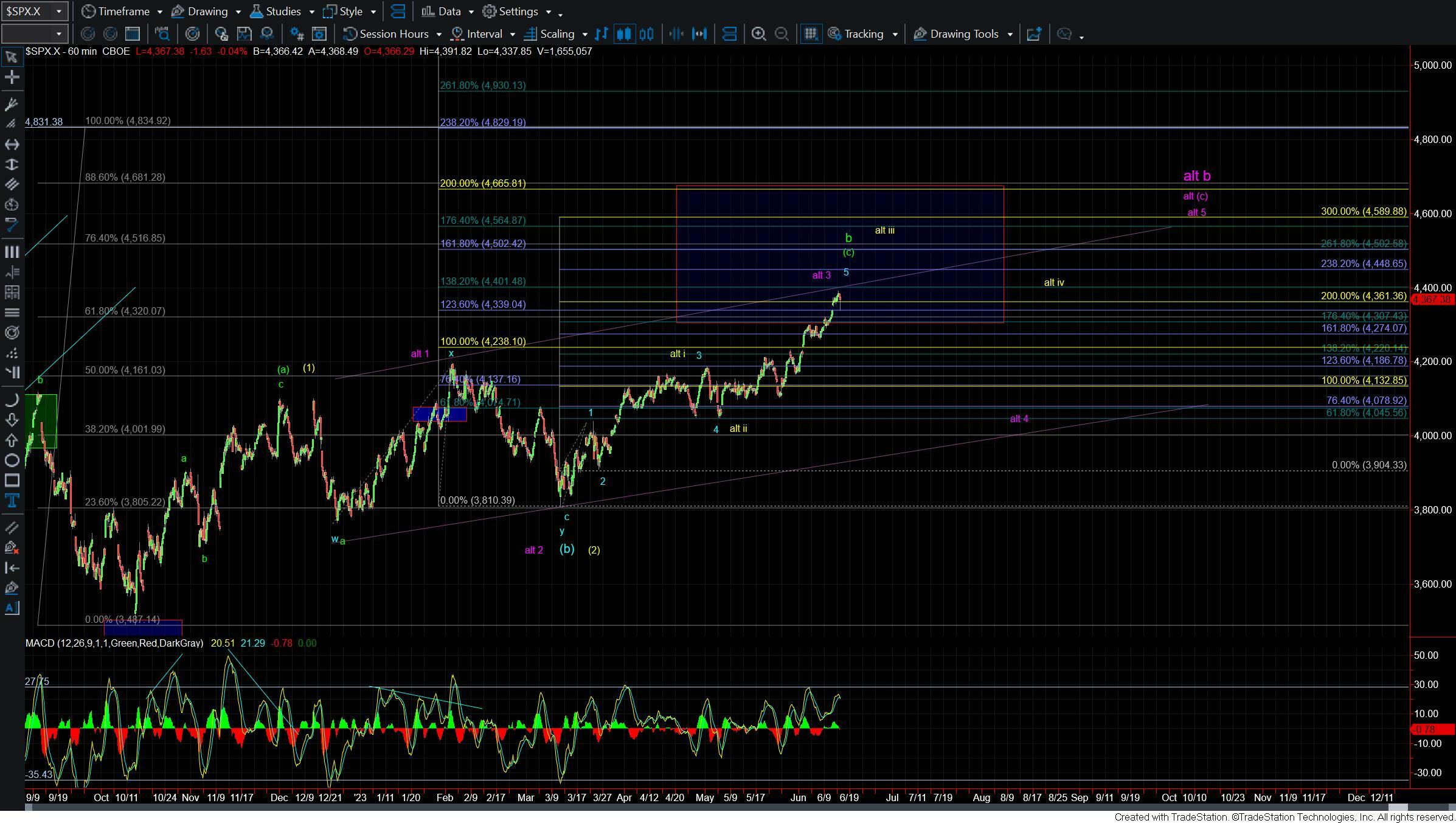 SPX 60m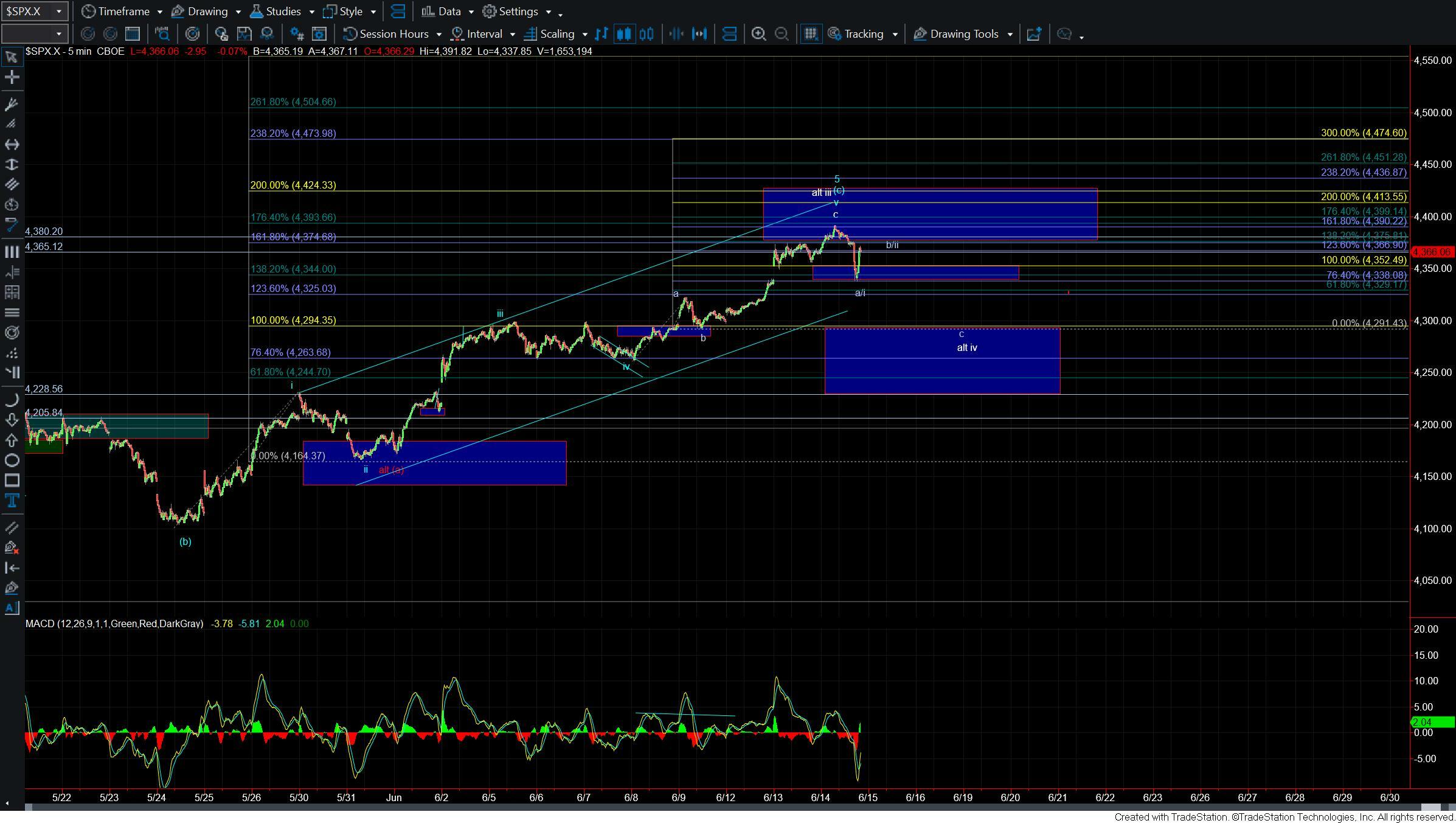 SPX 5m