Market Correction Clearly Underway
Today the market continued to drop lower giving us further confirmation that we have indeed put in a local top. Furthermore, the depth of this move is making it much more likely that this move is part of the wave 2 which should be setting up a larger wave 3 higher into th early part of this year. The big question at the moment is where exactly we are within that wave 2 and when we can expect that wave 3 to the upside to begin.
Drilling down to the 10min chart we can see that today we bottomed right at the 50% retrace of the entire move up off of the lows. The depth of this move is making it much more likely that we are indeed in the wave 2 vs. just the wave iv as shown in blue. In fact, from a technical perspective this move is deep enough to consider all of the wave 2 in place which I am allowing for and showing in yellow on the charts. Now with that being said I at this point in time my base case remains that we will see a wave b up and then c down before our wave 2 is completed. This is due to the proportions of the wave 2 vs. that of the wave 1 combined with the fact that typically leading diagonal structures will see deeper wave 2 retracements than those of impulsive wave structures.
If we are able to develop a clean five-up off of the lows and then see a breakout over resistance then it would open the door for this to have put in a bottom in all of the wave 2 but unless and until that occurs I am going to give the benefit of the doubt to the green count.
The purple count is still in play however the move down off of the highs is counting much better as three waves vs. five so I think this count is less likely at this point in time. It would take a break under the 3822 level for me to see this purple count as a more likely scenario and as long as that level holds I will be looking higher per the green count.
So while we still have a bit more work to do before we can confirm a bottom and signal that the market is ready to push higher we are following the expected path fairly well so far. As long as that continues to remain the case and we hold over the larger degree support at the 3822 level I will continue to look for a move higher as we move deeper into the new year.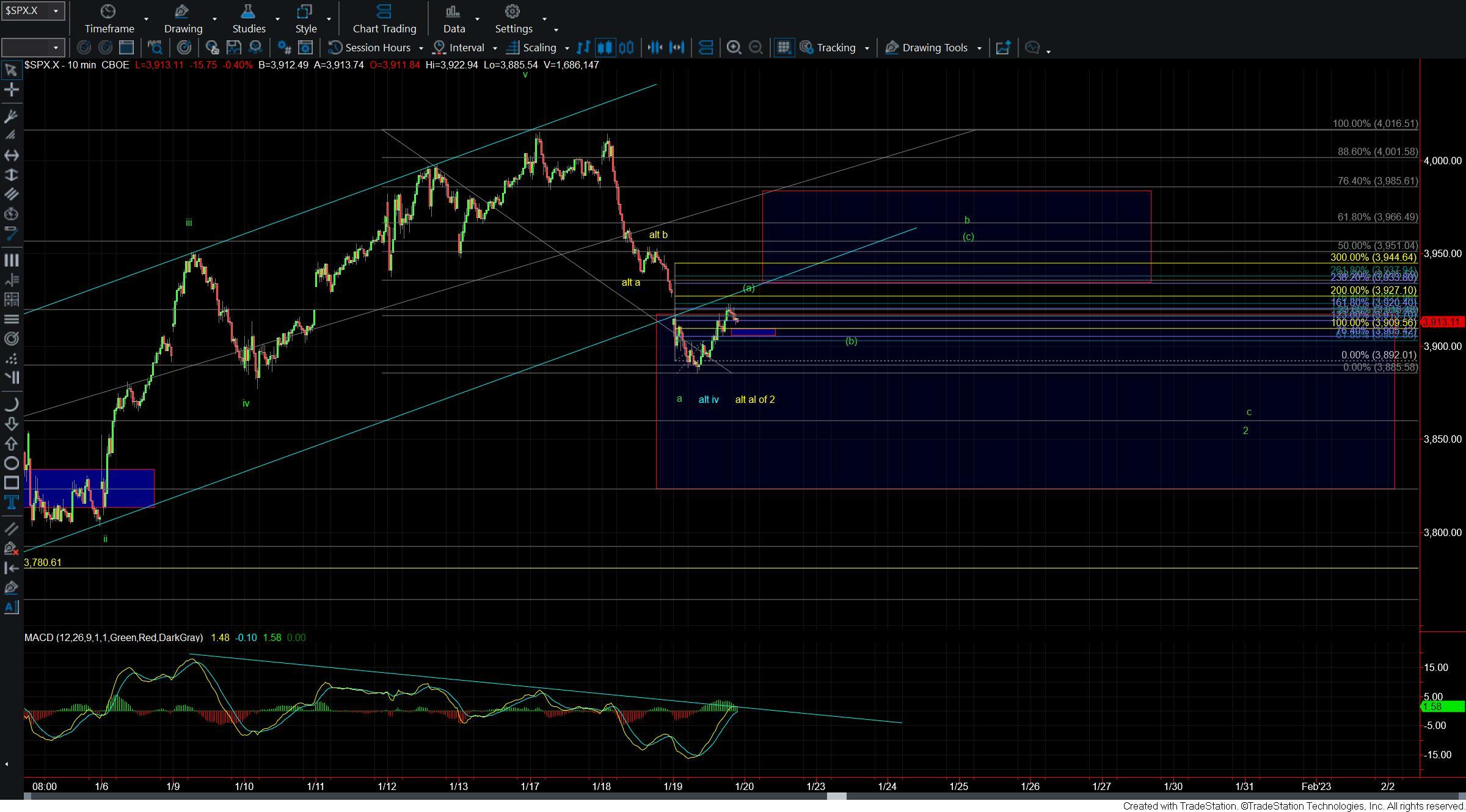 SPX 10m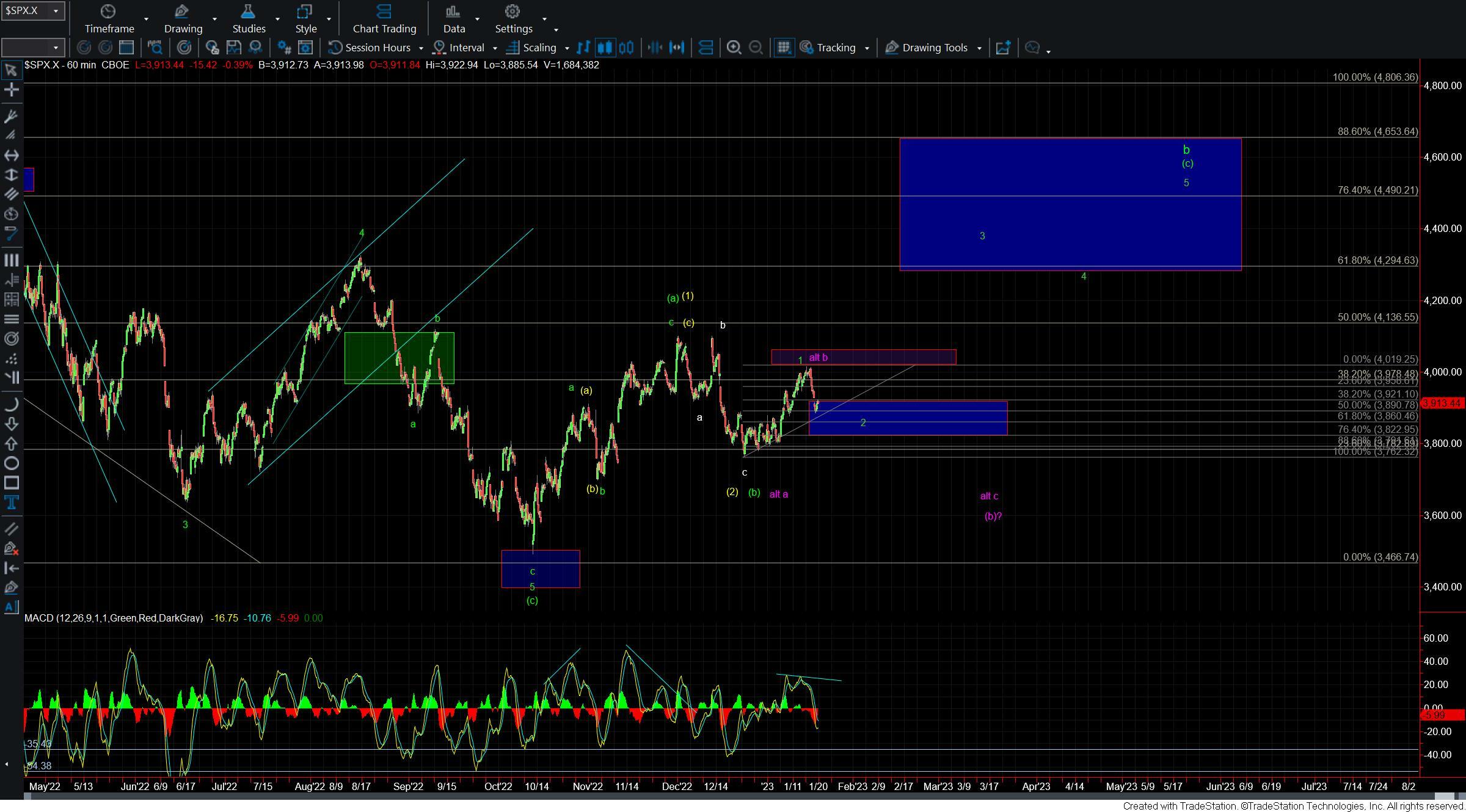 SPX 60m