Market Continues To Whipsaw
While the bulls and bears have been fighting it out in this pullback from the 2750SPX region, it is hard to discern who has the upper hand from a pattern stand point. In fact, neither have what I would call a standard pattern pointing higher or lower at the moment.
As you can see from the attached micro count, the bulls have a bullish pattern pointing up towards 2766-2780SPX region if we do not break below 2718SPX. But, this is a highly unusual expanded flat for a wave 2 in this upside set up.
However, the bears have no real teeth as long as the market remains over the 2700SPX region. In order to get any real downside momentum in a yellow (b) wave, we need to see a sustained break of the 2700SPX region, or else the bulls can certainly push us higher in the near term in this larger degree b-wave in green.
Ultimately, the market really seems to be playing out in typical b-wave fashion, with both sides pushing and pulling for control. At the end of the day, until the bears can push it below 2707, with follow through below 2700SPX, the bulls can certainly squeeze it higher. Take note that the 2777SPX region is where (a)=(c) off the recent lows, and is a likely target IF THE BULLS CAN HOLD THIS SUPPORT.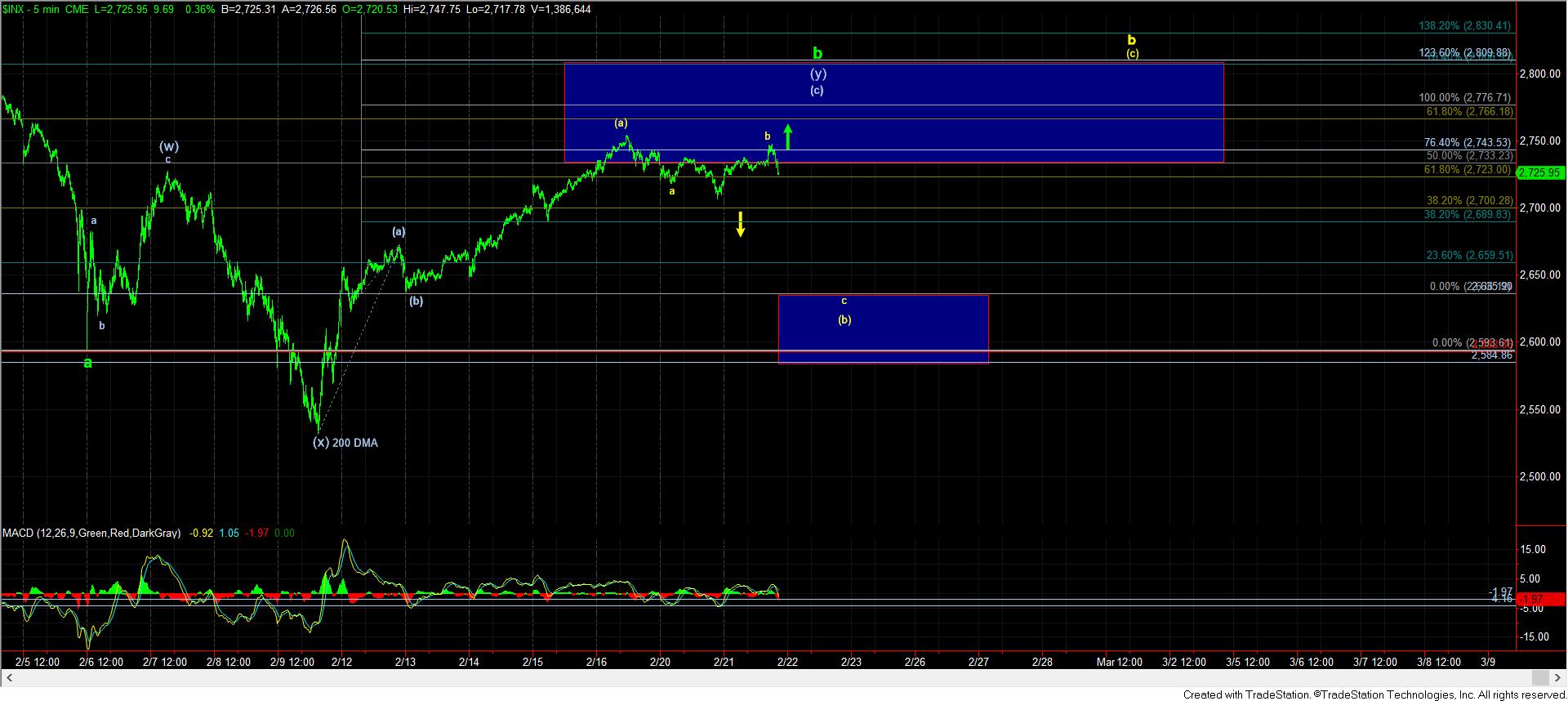 5minSPX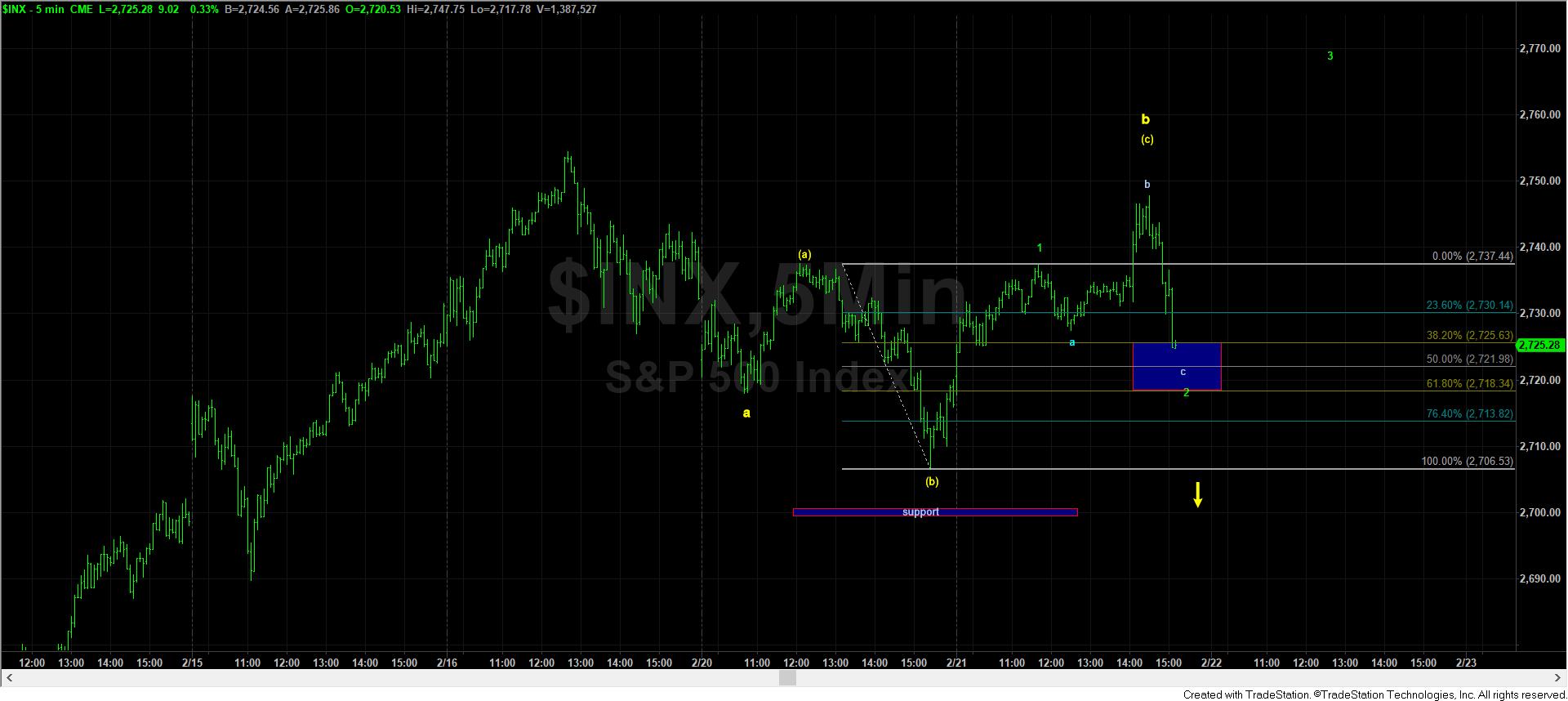 5minSPX-zoom